Tech & ProductConsumers & Drivers
GrabRewards Gets A Boost with New Benefits and Travel Partnerships
Largest loyalty programme in Southeast Asia teams up with Booking.com and Vietnam Airlines
GrabRewards Platinum and Gold members to enjoy more exclusive offers from today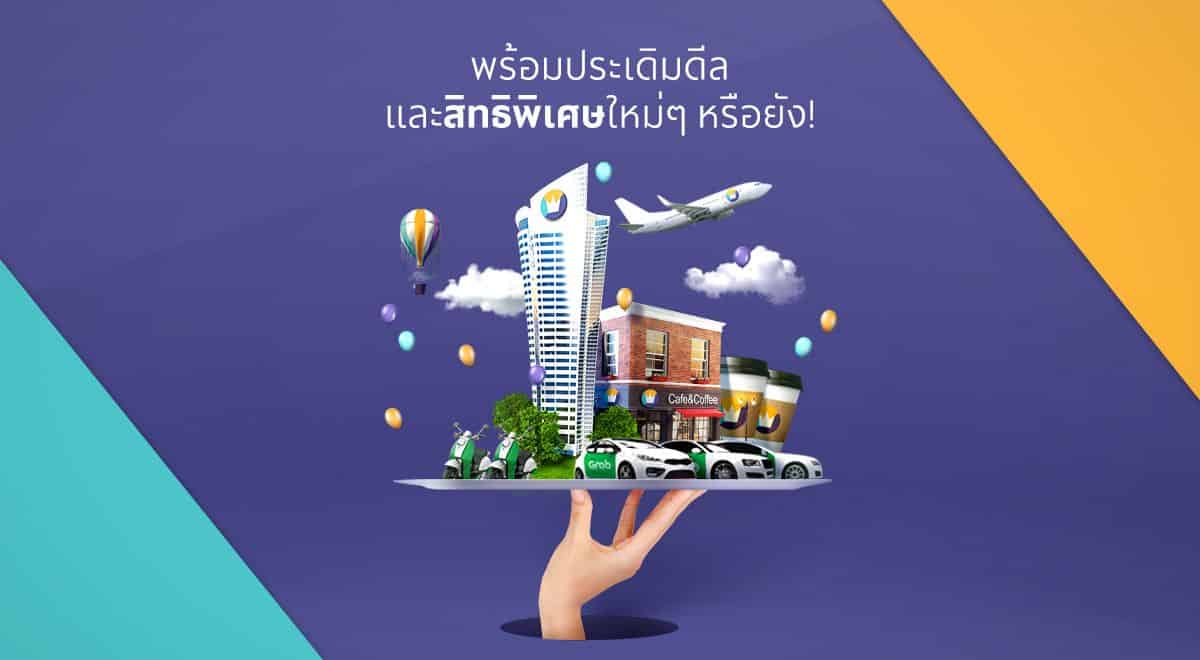 Bangkok, 5 November 2018 — Grab, the leading Online-to-Offline (O2O) mobile platform in Southeast Asia, today announced its refreshed GrabRewards programme and new partnerships with Booking.com and Vietnam Airlines. The refreshed programme now brings more benefits to Grab's most loyal users, such as members-only events, exclusive vouchers, travel deals and more. The refreshed GrabRewards is part of Grab's Better Everyday commitment to continuously improve the customer experience.
Starting today, all GrabRewards Platinum and Gold users across the region will have access to preferred benefits including additional discount on booking.com, available through the Grab app.
Grab has also added Vietnam Airlines to its list of homegrown airline partners on GrabRewards, including Singapore Airlines, Garuda Indonesia, Cebu Pacific, and Thai Airways. From mid-November onwards, users in Vietnam can convert their GrabRewards points into frequent flyer miles to redeem flights and other benefits with Vietnam Airlines. With the new travel partnerships, GrabRewards now has the most comprehensive miles and travel loyalty programme for any O2O platform in the region.
Cheryl Goh, Group Vice President of Marketing, Grab said, "We are creating a unique loyalty programme where our users get reward points even for the smallest daily transaction, like buying a bun or a cup of coffee for breakfast, or just by going about their daily lives. Today, we are happy to be introducing more benefits and travel partners to our users through GrabRewards. Travel is huge in Southeast Asia, and that's why we believe these partners really matter. We will continue to partner more of our users' favourite brands and introduce more exclusive perks and experiences on GrabRewards."
Exclusive rewards for Platinum and Gold users
Grab started a phased refresh of GrabRewards in July this year to expand the programme across the breadth of Grab services available today, and open more benefits for higher tier members.
Available from today, Grab's refreshed GrabRewards programme now brings more benefits and rewards to Platinum and Gold users, including:
Earn GrabRewards points faster and redeem ride and food deals for less: For every dollar spent, Platinum and Gold users earn 2x and 1.5x more points respectively than regular users. In addition, users of higher tiers enjoy preferential rates for Grab's transport and food deals. For November 2018, Platinum members enjoy a 100 THB discount on GrabFood orders with a minimum basket size of 400 THB (up to 2 orders). For transport,  Platinum members enjoy a 100 THB discount for GrabCar  Plus on 2 airport rides (Bangkok and Chiang Mai).
Exclusive members-only events and activities: Grab's Platinum and Gold users will receive exclusive invitations to events and activities, such as flash sales, private fitness classes, movie screenings and more. For November 2018, Platinum members can use GrabRewards points to redeem 2 tickets to the special screening at the Quartier CineArt.
Preferred benefits on Booking.com: Platinum and Gold users can access preferred benefits including additional discounts on booking.com. They will receive a notification from the Grab app with instructions on how to access the benefits.
Redeem a chance to win giveaways: Platinum and Gold users can redeem points to win a domestic round-trip ticket from Nok Air.
Exclusive vouchers for Platinum users: Platinum users can look forward to receiving surprise vouchers from Grab such as discounts off rides and vouchers for GrabFood orders. These vouchers will appear in their "My Rewards" wallet in the Grab app.
Dedicated hotline for Platinum users: Platinum users will have a dedicated Platinum hotline for all Grab services, which provides a faster response time from Grab's support team. Their ride bookings are also prioritised, which means they'll get a ride faster than non-Platinum users.
Earlier last week, Grab announced a strategic partnership with Booking Holdings, which will enable Booking Holdings' brands, the ability to offer on-demand transport services through their apps, powered by Grab. Grab users will also be able to book accommodations across the globe powered by Booking.com and Agoda within the Grab app.
GrabRewards is the largest loyalty programme in Southeast Asia that rewards users for everyday transactions. Users can earn GrabRewards across all Grab services, including transport, delivery (food, parcel and grocery) and mobile payments.For more information on GrabRewards, please visit https://www.grab.com/th/grabrewards/