Tingkatkan Produktivitas Masyarakat, GrabBike Berikan Dukungan bagi Para Pejuang #AntiNgaret di Indonesia
Untuk meningkatkan produktivitas masyarakat Indonesia dan menjadi pendukung bagi para pejuang #AntiNgaret, layanan transportasi roda dua milik Grab, GrabBike menghadirkan kampanye #AntiNgaret di 8 kota besar di Indonesia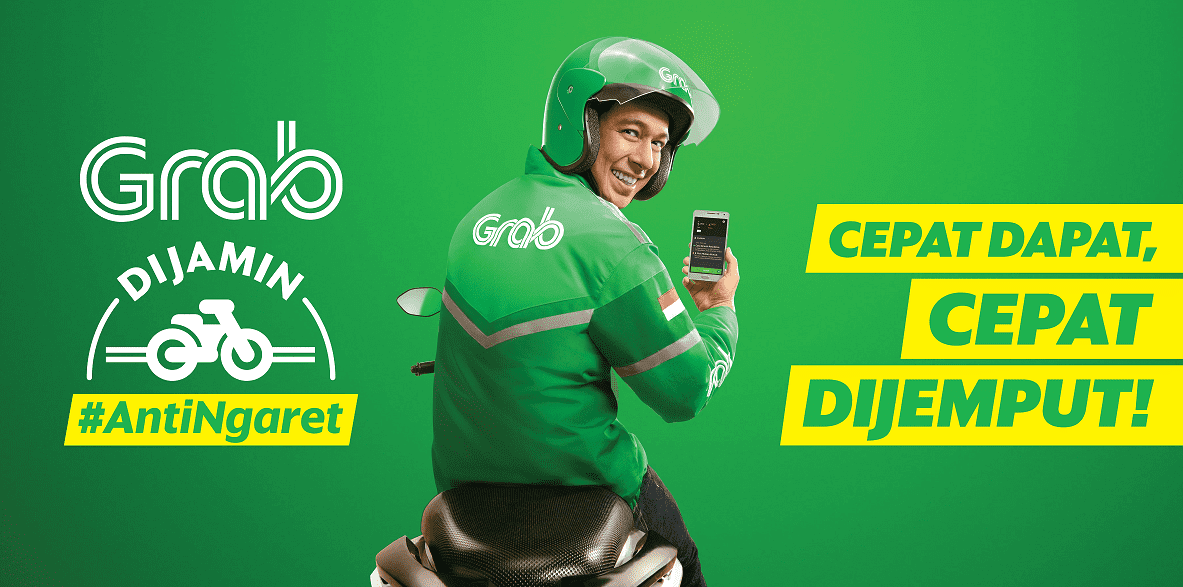 #AntiNgaret hadir di 8 kota besar di Indonesia dengan semangat untuk mendukung setiap orang agar lebih tepat waktu dalam mengejar berbagai hal yang berarti bagi mereka
Jakarta, 13 Agustus 2019 – Siapa yang tak kenal dengan istilah 'ngaret'? Ya, ngaret sudah menjadi sesuatu yang sangat familiar didengar, lewat telinga masyarakat Indonesia. Ngaret berasal dari kata dasar 'karet' yang digunakan oleh kalangan anak muda untuk menggambarkan sesuatu yang 'molor' dari waktu yang telah direncanakan. Istilah ini memang sering dipakai dalam menggambarkan seseorang yang tidak tepat waktu.
Sayangnya, ngaret kerap dikaitkan sebagai budaya yang begitu melekat dengan orang Indonesia. Budaya tersebut menciptakan kebiasaan di mana banyak orang merasa terlalu nyaman dalam mengulur waktu dan hal ini menyebabkan berkurangnya produktivitas. Untuk meningkatkan produktivitas masyarakat Indonesia dan menjadi pendukung bagi para pejuang #AntiNgaret, layanan transportasi roda dua milik Grab, GrabBike menghadirkan kampanye #AntiNgaret di 8 kota besar di Indonesia, yakni Semarang, Yogyakarta, Medan, Bandung, Makassar, Surabaya, Palembang dan Jabodetabek.
Bayu A. Yulianto, Sosiolog dan Peneliti Independen menjelaskan, "Ngaret telah menjadi kebiasaan orang Indonesia yang sudah menjadi 'tradisi' di mana sulit untuk ditinggalkan. Asumsi bahwa orang Indonesia tak bisa lepas dari ngaret kini sudah menjadi stereotype karena mereka sulit menjaga waktu, khususnya ketika membuat janji dalam sebuah pertemuan. Dampaknya, produktivitas bisa terganggu. Untuk bisa meminimalisir kebiasaan yang sudah menjamur sebagai fenomena sosial ini, masyarakat sebetulnya bisa memanfaatkan transportasi online sebagai armada pendukung mereka dalam mencapai tempat tujuan dengan nyaman dan cepat."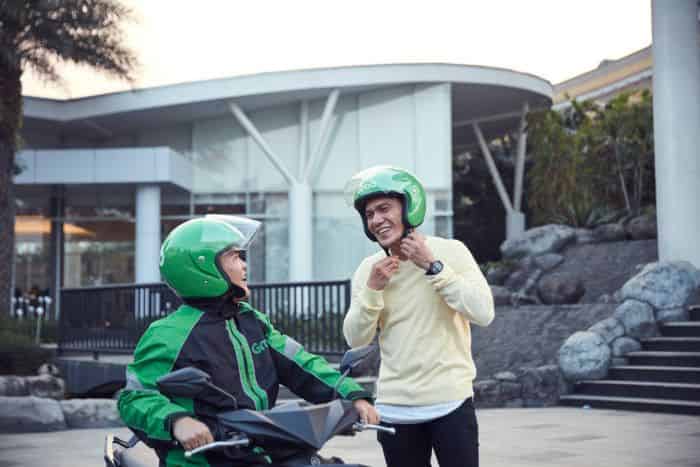 "Meski ngaret telah menjadi kebiasaan yang tidak bisa dihindarkan oleh masyarakat Indonesia, sebagian besar orang justru tak ingin terjebak dalam kebiasaan terus-terusan mengulur waktu. Mereka yang kami sebut sebagai pejuang #AntiNgaret ini selalu berusaha semaksimal mungkin agar bisa mencapai tujuan dengan on time. Karenanya, Grab menjadikan GrabBike sebagai armada pendukung untuk mereka yang terus mengejar berbagai hal yang berarti, tentunya dengan ketepatan waktu penjemputan. Dengan jumlah armada yang memadai serta informasi mengenai estimasi waktu kedatangan mitra pengemudi saat memesan, pengguna dapat tiba di tujuan dengan lebih cepat. Hal ini sejalan dengan misi baru kami untuk mendorong Indonesia maju dengan meningkatkan kualitas hidup masyarakat dengan menciptakan akses kepada layanan harian berkualitas tinggi dan juga aman," ujar Daniel Van Leeuwen, General Manager Marketing Grab Indonesia.
5 Kemudahan dari GrabBike untuk Para Pejuang #AntiNgaret
Sebagai bentuk dukungan penuh kepada para pejuang #AntiNgaret, Grab menawarkan empat kemudahan dari GrabBike agar pelanggan dapat lebih memaksimalkan waktu mereka, dan mendapatkan armada GrabBike lebih cepat!
5 Juta Titik Jemput untuk penjemputan lebih akurat: Grab memiliki tim pemetaan khusus, yang bertugas mengidentifikasi dan menciptakan titik penjemputan baru di berbagai lokasi di Indonesia. Di Indonesia, ada lebih dari 5 juta pilihan titik penjemputan bagi pengguna Grab. Penumpang bisa memesan GrabBike lebih mudah dan bertemu dengan mitra pengemudi lebih cepat, karena dapat langsung memilih titik penjemputan dengan deskripsi lokasi yang lengkap.
Venues untuk mendapatkan panduan visual menuju titik jemput terdekat: Untuk memudahkan penumpang menuju lokasi jemput, Grab menghadirkan fitur Venues dalam aplikasi Grab. Venues memberikan penumpang panduan visual (foto) dan teks untuk dapat menuju titik jemput terdekat dengan mereka, yang dapat diakses setelah mereka mendapatkan alokasi kendaraan.
"Alamat Tersimpan" untuk pemesanan lebih cepat: Penumpang dapat mendaftarkan atau menyimpan berbagai tempat yang sering mereka kunjungi pada aplikasi Grab. Penumpang bisa memilih alamat lengkap serta titik jemput untuk disimpan pada aplikasi. Mereka juga bisa memberikan nama lokasi ini sesuai kebutuhan, seperti 'Rumah', 'Kantor', 'Sekolah' dan lainnya. Lokasi-lokasi ini akan tersimpan dalam aplikasi Grab dan pelanggan hanya perlu memilih titik jemput ini pada saat melakukan pemesanan. Hal ini diharapkan dapat membuat proses pemesanan menjadi lebih cepat!
Kirim Pesan Suara & Foto dari GrabChat untuk komunikasi lebih cepat: Untuk meningkatkan kemudahan dan kenyamanan para penumpang dalam proses pemesanan, saat ini penumpang dapat mengirimkan foto di dalam aplikasi GrabChat untuk titik temu lebih akurat. Selain itu, penumpang juga dapat mengirimkan pesan suara dalam aplikasi GrabChat untuk memudahkan komunikasi.
Gunakan Layanan GrabNow untuk kecepatan mendapatkan pengemudi: Layanan ini memampukan penumpang untuk mendapatkan mitra pengemudi yang ada di dekat mereka! Sangat cocok digunakan ketika melakukan pemesanan di terminal atau stasiun dengan banyak armada GrabBike yang siap mengambil pesanan. Penumpang cukup mendekati mitra pengemudi yang sedang tidak mengambil pesanan, masukan 6-digit kode dari aplikasi pengemudi untuk menghubungkan dan siap berangkat!
"Grab juga memiliki lebih dari 90 orang tim pemetaan di Indonesia yang akan membuat perjalanan para pejuang #AntiNgaret dengan GrabBike menjadi lebih optimal. Tim tersebut bertugas membangun point of interest (POI) dan titik hijau sebagai lokasi penjemputan untuk memudahkan proses perjalanan mitra pengemudi dan penumpang Grab. Dengan demikian, rute yang diarahkan juga lebih efisien dan estimasi waktu tiba menjadi lebih akurat dan akan menambah ketepatan waktu," tambah Daniel.
Grab merupakan decacorn pertama di Asia Tenggara dan Grab Indonesia telah menjadi salah satu unicorn di Indonesia. Saat ini, Grab menyediakan layanan dengan jangkauan terluas di Asia Tenggara di 338 kota yang tersebar di 8 negara dengan lebih dari 152 juta unduhan aplikasi, termasuk Indonesia tempat Grab beroperasi di 224 kota dari Sabang hingga Merauke. Berdasarkan hasil penelitian Riset Centre for Strategic and International Studies (CSIS) dan Tenggara Strategics, Grab telah berkontribusi sebesar 48,9 triliun rupiah bagi perekonomian Indonesia di tahun 2018. Selain transportasi, bisnis layanan pesan-antar makanan GrabFood juga berkembang pesat di Indonesia, beroperasi di 178 kota di Indonesia dengan volume pengiriman tumbuh hampir 10 kali lipat pada tahun 2018.