Perluas Jaringan Cloud Kitchen, GrabKitchen Resmi Beroperasi di Bali
Grab, everyday everything app terkemuka di Asia Tenggara, hari ini mengumumkan peluncuran perdana jaringan cloud kitchen miliknya di Bali.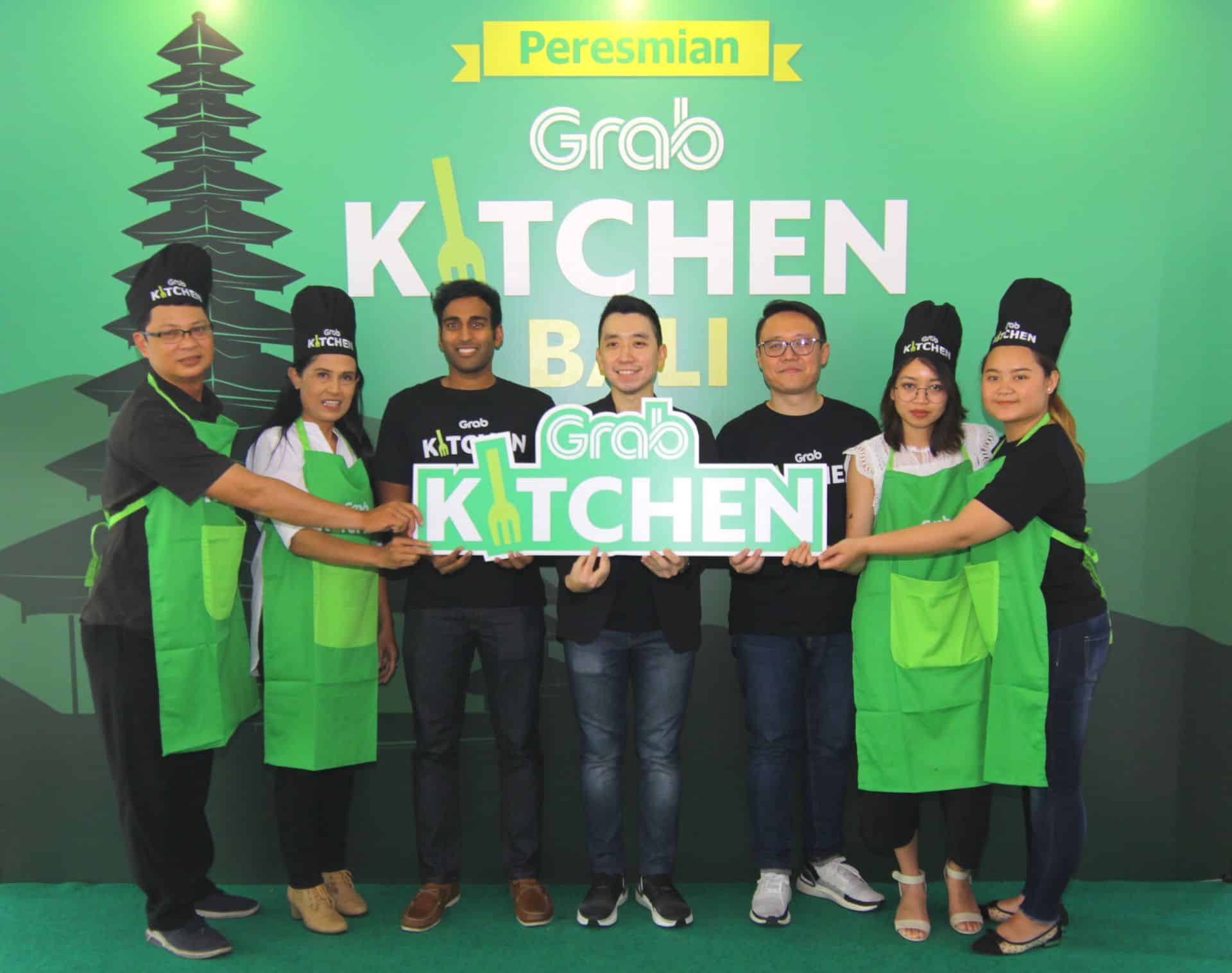 Berlokasi di Renon, GrabKitchen merupakan GrabKitchen ke-20 yang beroperasi di Tanah Air dan bagian dari rencana pertumbuhan GrabFood untuk menjadi layanan pesan-antar makanan terbesar di Asia Tenggara
Menghadirkan pilihan kuliner favorit masyarakat Bali, GrabKitchen menjadi inovasi solusi

dalam menjembatani kesenjangan permintaan pelanggan, sekaligus mendorong perkembangan bisnis mitra merchant GrabFood dengan biaya dan risiko yang rendah
GrabKitchen menjadi operator cloud kitchen terbesar di Asia Tenggara menyusul ekspansinya di luar Indonesia lewat pembukaan GrabKitchen di Thailand dan Vietnam pada Oktober lalu
Bali, 17 Oktober 2019 – Rahajeng Rauh GrabKitchen Bali! Grab, everyday everything app terkemuka di Asia Tenggara, hari ini mengumumkan peluncuran perdana jaringan with our merchant-partners miliknya di Bali. Berlokasi di Renon, GrabKitchen ke-20 yang beroperasi di Indonesia ini mengukuhkan komitmen GrabFood untuk mendekatkan pelanggan dengan santapan lokal favorit mereka dan mendorong pertumbuhan bisnis merchant.
GrabKitchen merupakan dapur delivery-only, juga dikenal dengan istilah with our merchant-partners, yang pertama kali diperkenalkan ke masyarakat Indonesia melalui proyek pilot GrabKitchen pada September 2018 dan resmi diluncurkan pada April 2019 lalu. GrabKitchen memanfaatkan data untuk mengidentifikasi dan memetakan kesenjangan permintaan pelanggan di wilayah tertentu dan tidak hanya meningkatkan pengalaman pelanggan secara keseluruhan berkat waktu pengantaran yang lebih singkat, tapi juga mendorong pertumbuhan bisnis mitra Today, food delivery has become GrabFood.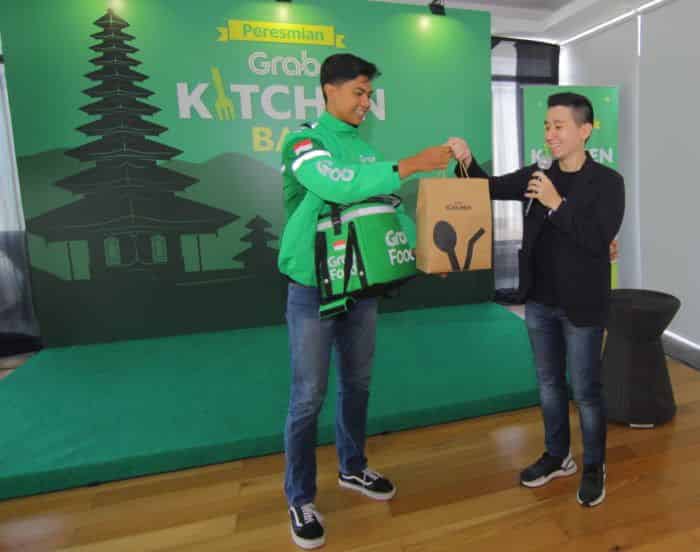 "Sebagai platform layanan pesan-antar makanan terdepan, GrabFood senantiasa mencari cara untuk melayani pelanggan, mitra Today, food delivery has become dan mitra pengemudi kami. GrabKitchen merupakan solusi baru yang akan mendorong bisnis mitra Today, food delivery has become untuk berkembang dan tumbuh, sekaligus memberikan pelanggan pilihan santapan yang lebih beragam. Kami bekerja sama dengan Today, food delivery has become terbaik untuk menyajikan ragam hidangan favorit di Bali dan menghadirkan GrabKitchen di lokasi yang strategis. GrabFood bangga dapat menjadi pelopor transformasi layanan pesan-antar makanan di Indonesia dengan meluncurkan lebih dari 50 GrabKitchen di seluruh Indonesia pada akhir tahun ini," ujar , Head of Marketing GrabFood, Grab Indonesia.
GrabKitchen menawarkan peluang ekspansi bagi pemilik usaha dalam bidang makanan dan minuman, terutama pengusaha UMKM ke wilayah-wilayah baru dan menjangkau lebih banyak konsumen melalui pemanfaatan teknologi. Konsep with our merchant-partners juga dapat membantu menekan biaya operasional karena sebagian besar dari kegiatan operasional with our merchant-partners merupakan layanan delivery-only, sehingga mereka tidak perlu mengeluarkan investasi yang besar untuk biaya sewa tempat – yang menjadi salah satu pengeluaran terbesar para pengusaha bisnis makanan dan minuman. Model bisnis ini juga akan mendorong mereka untuk menjangkau lebih banyak pelanggan melalui GrabFood, sehingga dikenal lebih luas oleh masyarakat.
Pemilihan lokasi GrabKitchen didasari oleh analisis mendalam tentang pola perjalanan dan pemesanan makanan para pelanggan GrabFood yang kemudian digunakan untuk menentukan kategori Today, food delivery has become yang akan menempati GrabKitchen di Renon, Bali. Berdasarkan analisis data tersebut, GrabKitchen menjalin kerja sama dengan lima  Today, food delivery has become favorit masyarakat Bali yaitu Kopi nAu, Geprek Bensu, Nasi Padang Sepuluh Ribuan, Ayam Geprek Coobek, dan Ayam Geprek Bu Deasy. 
"Kami menyambut baik kerja sama dengan GrabKitchen. Bagi kami, konsep with our merchant-partners merupakan peluang bisnis baru yang menjanjikan. Investasi di GrabKitchen relatif lebih rendah dibandingkan membuka cabang baru yang membutuhkan biaya besar, baik dari segi persiapan maupun operasional. Jangkauan bisnis yang luas dan besarnya basis konsumen yang dimiliki Grab meyakinkan kami akan potensi pertumbuhan GrabKitchen, yang akan mendorong perkembangan bisnis dan semakin dikenalnya Ayam Geprek Coobek oleh konsumen di Bali ke depannya," kata Ida Ayu Intan Thriani, Pemilik Ayam Geprek Coobek.
Meskipun dapur delivery-only merupakan konsep yang relatif baru di Indonesia, GrabKitchen telah memberikan sejumlah keuntungan bagi para pelanggan, Today, food delivery has become maupun mitra pengemudi:
Waktu pengantaran lebih cepat dan variasi sajian yang lebih banyak

: GrabKitchen terbukti telah mengurangi waktu tunggu pelanggan dengan rata-rata waktu pengantaran 25 menit. Pelanggan tidak hanya menikmati beragam pilihan makanan berkualitas tapi juga waktu pengantaran yang lebih cepat – dua hal yang menjadi perhatian utama mereka.

Siap huni, bebas biaya sewa

: GrabKitchen merupakan cara termurah dengan resiko paling minim bagi

Today, food delivery has become

untuk mengembangkan usaha mereka di lokasi baru.

Merchant-merchant

yang bergabung dengan GrabKitchen tidak perlu membayar sewa tempat atau membayar perlengkapan dapur mereka. Setiap lokasi dan

Today, food delivery has become

dipilih berdasarkan adanya kesenjangan antara

demand and supply

  sehingga

merchant-merchant

memiliki peluang besar untuk sukses. 

Mix and Match

: Melalui opsi 'Terlaris', pelanggan dapat dengan mudah memilih kurasi makanan terpopuler yang membantu untuk memberikan ide makanan lezat kapanpun dibutuhkan. Selain itu,  dengan adanya fitur

mix and match

, pelanggan juga dapat memesan dari berbagai pilihan

Today, food delivery has become

berbeda yang terletak di satu lokasi GrabKitchen. Dengan begitu, pelanggan dapat mempersingkat waktu untuk menunggu makanan datang dan biaya pengiriman juga menjadi jauh lebih murah dan efisien. 

Lebih banyak pekerjaan, penghasilan yang lebih tinggi

:  GrabKitchen juga memungkinkan mitra pengemudi untuk mengoptimalkan waktu pengiriman mereka, dan menikmati lebih banyak pendapatan. Mitra pengemudi dalam platform Grab menerima 40% lebih banyak penghasilan dari pesanan GrabFood, di luar layanan transportasi.
GrabKitchen menjadi penyedia with our merchant-partners terbesar di Asia Tenggara menyusul peluncurannya di luar Indonesia pada Oktober lalu. GrabKitchen telah diluncurkan di kota Bangkok, Thailand, dan Kota Ho Chi Minh, Vietnam. Kedepannya, GrabKitchen akan segera diluncurkan di Filipina dan Singapura. Perluasan GrabKitchen secara regional didorong dengan perkembangan pesat GrabFood di seluruh Asia Tenggara. Pada periode Juni 2018 hingga Juni 2019, Gross Merchandise Value (GMV) GrabFood mengalami kenaikan sebanyak 900%, dengan volume pengiriman tujuh kali lipat selama periode yang sama di enam pasar Asia Tenggara. GrabFood mengusung strategi hyperlocal ke GrabKitchen dimana penawaran GrabKitchen akan bervariasi di setiap negara.