Grab Introduces a Series of Latest Business Travel Solutions from Grab for Business
Grab, the everyday super app in Southeast Asia, today introduced a number its new services from Grab for Business as a solution for managing transportation expenses designed specifically for corporate customers.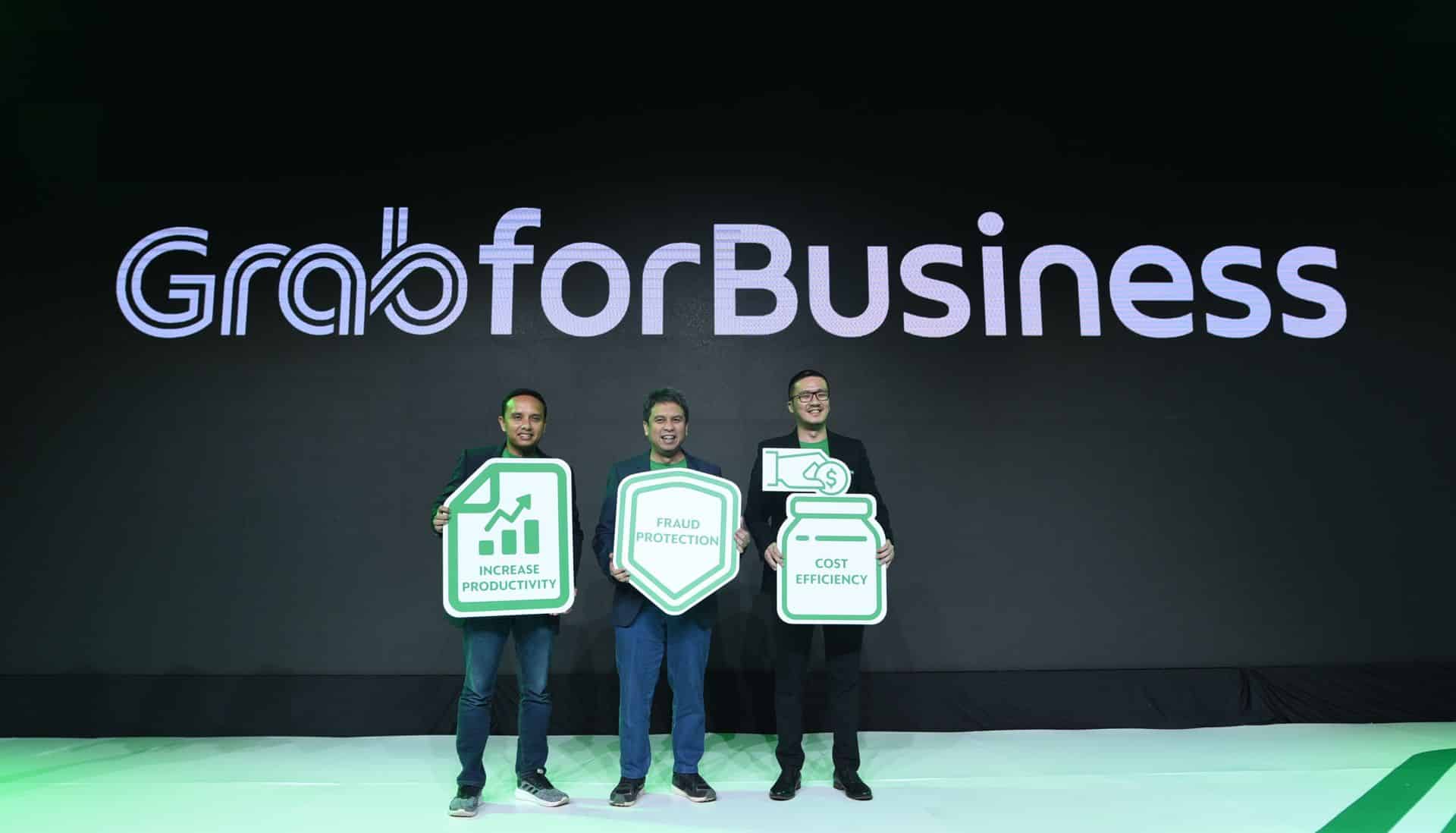 Grab introduces a number of new services from Grab for Business as a management solution for corporate transportation expenses specifically designed for business people
Features such as Business Transport, GrabGifts, GrabExpress Services for Business, Concierge and Business Profile helps corporate customers monitor and control their business budgets

Grab for Business has helped companies increase efficiency by 30% and increase productivity by up to 50%
Jakarta, May 22, 2019 – Grab, the everyday super app in Southeast Asia, today introduced a number its new services from Grab for Business as a solution for managing transportation expenses designed specifically for corporate customers. Grab for Business has become the top choice of thousands of companies in Southeast Asia including Indonesia and is a manifestation of Grab's commitment to always innovate in providing various services to meet the daily needs of customers including corporate customers.
Grab for Business is a series of digital solutions for managing flexible, transparent and safe transportation expenses that include insurance protection and 24/7 customer service assistance. This service offers productivity and efficiency both in terms of time and cost as well as better customer experience for professionals. The company can manage activities, policies, and reports on transportation expenditure through an integrated platform, the Grab for Business Portal.
Ongki Kurniawan, Executive Director Grab Indonesia, said, "Millions of professionals rely on Grab services that are safe and affordable for business trips. Grab for Business is an innovative solution that answers the needs of professionals in managing corporate expenses more efficiently through our technology platform. Companies have managed to increase efficiency by 30% and productivity of their employees up to 50% since using the Grab for Business service. Travel, proof of payment and the claim process can be easily done by both companies and employees through Grab for Business. We hope that this breakthrough in corporate solutions can drive the companies' business forward."
Grab for Business has been proven to increase work productivity among clients both from startups and large companies. Travel ordered through the Grab application will be consolidated automatically in real-time at the Grab for Business portal, complete with travel information including employee name, date and time of travel, pickup and drop-off location, vehicle type as well as the payment method chosen. This will make the expenditure management process more transparent and easy. Grab for Business encourages time efficiency thanks to the absence of manual processes such as scanning receipts and summarizing trip details to claim. This is directly proven to increase work productivity from the time saved by the digitization process.
In addition, Grab for Business features that can be tailored to the needs of its corporate users has helped companies manage and implement policies easily, including setting a budget for each employee. Grab for Business also allows companies to track and manage business travel expenses based on divisions and teams of each project – so a company's business travel becomes more efficient.
Companies that utilize the Grab for Business service have felt an increase in employee efficiency and productivity thanks to the consolidated management process. Martono Kurniawan, Assistant Vice President, Kelompok Kontrak Vendor Procurement Fixed Asset, Bank Negara Indonesia (BNI) revealed that Grab for Business can answer the needs of the company through safe and convenient services, practical non-cash payment methods, and effectiveness that can reduce corporate expenses. Meanwhile, Alexander Kuntoro, Director of PT Mitra Integrasi Informatika, admitted that by using Grab for Business for the first seven months, his company had succeeded in significantly reducing its expenditure, while the company's efficiency increased by 39%.
"Grab for Business does not only answer the needs of corporations who are increasingly complex but also provide added value. Supported by a wide network and fleet, special customer service and GrabGifts digital voucher services, we believe that Grab for Business will be the choice of corporations in Indonesia," explained Roy Nugroho, Head of Grab for Business Indonesia.
Encourage the progress of your business with a series of Grab for Business services designed to meet the diverse needs of business people:
Integrated business transportation
Company employees can order safe and comfortable vehicles in eight different countries in Southeast Asia through their own Grab application. With the largest fleet and various transportation services in more than 336 cities throughout Southeast Asia and 222 cities in Indonesia, the Grab for Business user company can manage the way employees travel – from day to night or from economy to premium. In addition, employees will get GrabRewards points from every business trip they take, points that can be exchanged for various attractive rewards from their GrabRewards Catalog.
The company can also arrange vehicles for clients and guests, offering a comfortable and safe travel experience, from anywhere and anytime.
The company can now give prizes to customers, guests, and employees with GrabGifts digital vouchers that can be adjusted for the voucher value, transportation service type, time, location, day and frequency of use as well as naming promo codes so that GrabGifts services can be an integral part of your brand experience. GrabGifts can be used for various needs such as transportation vouchers for business events, loyalty programs, client appreciation, and employee facilities.
The Concierge feature in Grab for Business is a web-booking transportation service, which allows companies to organize and book trips for guests without using the Grab application. The Concierge feature makes it easy for companies to make multiple transportation service bookings simultaneously just by entering passenger details in the form of the name, destination, email address and cellphone number. Passengers will receive the order information via SMS.
The advantages of Concierge services are shorter waiting times, diverse payment method choices, and a centralized payment or billing management so that expenses are easier to control. This Concierge service is perfect for hotels, shopping centers, and companies that need business transportation services for meetings outside the office.
Business Profile is the newest feature of Grab for Business that helps every Grab passenger distinguish the types of trips and facilitate the management of their expenses. Professional workers can create business profiles without waiting for the company to make them.
With just a few touches on the mobile screen, they can synchronize their Grab account with the desired expense management system, send proof of business travel directly to their work email, and receive monthly business travel reports.
GrabExpress services through web-booking for business purposes
The company can activate document or freight shipping services for employees' business using reliable, secure GrabExpress, supported by tracking features and proof of delivery. Thanks to the web-booking feature, the company has the flexibility in managing courier requirements including the number of shipments in one day and the payment method.
Integration with various expenditure management platforms for faster claim processing
Grab for Business has been fully integrated with various expenditure management platforms including SAP Concur, River Chrome, and Expensify. The SAP Concur users who travel with Grab can enjoy a faster process of expense claims; Grab's electronic receipt will automatically be synchronized with SAP Concur, River Chrome, and Expensify so users don't have to scan and upload receipts anymore.
For more information about Grab for Business, please visit https://www.grab.com/id/business/ and to add a business profile in your Grab account please visit https://www.grab.com/id/business-blog/business-news/business-profile/.