Grab Dukung Pemerintah Distribusikan Bantuan Sosial ke Masyarakat
Bersama dengan Kementerian Sosial RI melalui kerja sama dengan PT. Pos Indonesia, Grab akan mengerahkan ribuan armada GrabExpress yang tersebar di seluruh Indonesia agar masyarakat dapat menerima bantuan dan meringankan beban mereka.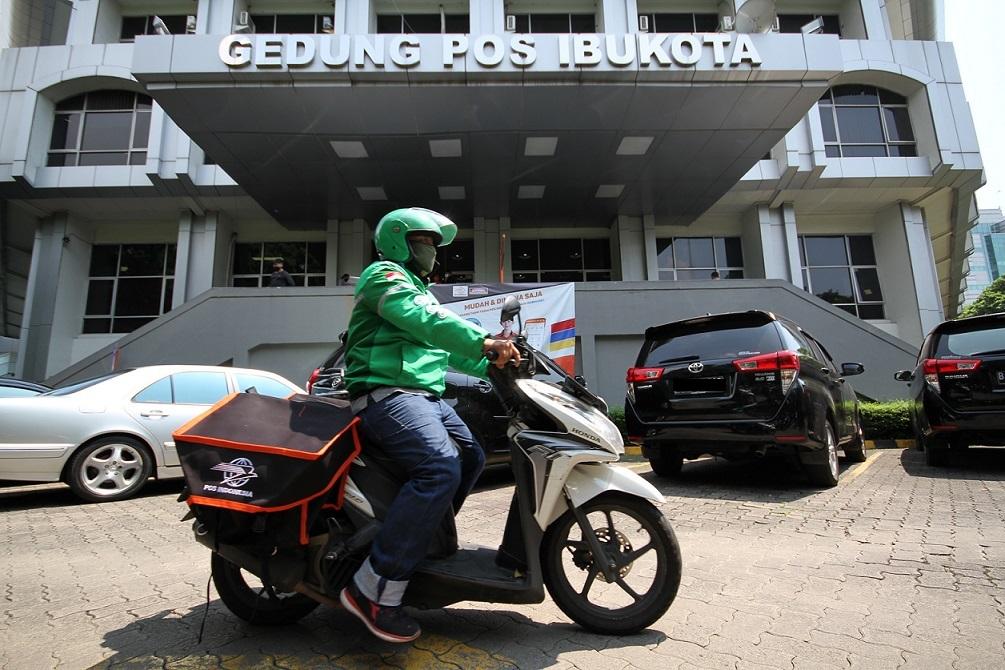 Jakarta, 21 April 2020 – Dalam rangka meringankan beban masyarakat akibat  pandemi COVID-19, Pemerintah Indonesia memberikan bantuan sosial kepada masyarakat yang membutuhkan. Bantuan sosial berupa paket sembako untuk 1,2 juta keluarga di DKI Jakarta dan akan menyusul kepada 600.000 keluarga di Bodetabek, diumumkan oleh Presiden Joko Widodo kemarin. Untuk mendukung program ini, Kementerian Sosial Republik Indonesia menggandeng Grab, aplikasi serba bisa terkemuka di Indonesia, untuk ikut berperan serta dalam penyaluran paket bantuan kepada masyarakat yang merupakan bagian dari program Jaring Pengaman Sosial Penanganan COVID-19. Bersama dengan Kementerian Sosial RI melalui kerja sama dengan PT. Pos Indonesia, Grab akan mengerahkan ribuan armada GrabExpress yang tersebar di seluruh Indonesia agar masyarakat dapat menerima bantuan dan meringankan beban mereka.
Tyas Widyastuti, Head of GrabExpress, Grab Indonesia mengaku bahwa Grab Indonesia dan seluruh mitra Grab sangat senang dapat berkontribusi langsung dengan mendukung pemerintah dalam penyaluran bantuan sosial (bansos) ke masyarakat. "Kami terus mengamati situasi terbaru dari kasus ini dan dengan sigap beradaptasi terhadap perubahan yang terjadi. Meskipun situasi masih tidak menentu, kami berkomitmen untuk bisa ambil bagian dan mengatasi krisis ini bersama. Bagi kami, kesempatan ini adalah amanah dan kami berkomitmen penuh untuk menunaikan tanggung jawab ini dengan sebaik-baiknya demi masyarakat Indonesia. Sejalan dengan misi GrabForGood, kami ingin membawa dampak positif dari teknologi untuk masyarakat Indonesia," jelas Tyas.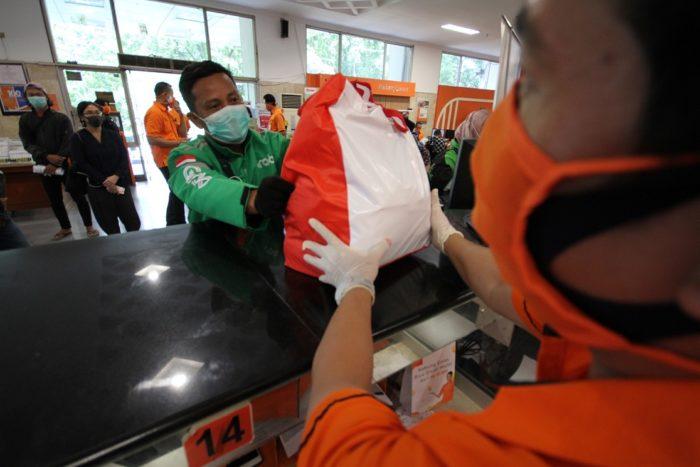 Grab menyadari bahwa sebagian besar wirausahawan mikro seperti mitra pengemudi hingga UKM kecil lainnya terkena dampak dari situasi ini. Oleh karena itu, kami terus berupaya untuk dapat memberikan kesempatan bagi mereka untuk memperoleh penghasilan dengan cara yang paling aman melalui GrabFood, GrabExpress, hingga GrabMart. Didukung dengan inovasi seperti pengantaran tanpa kontak, edukasi, serta bantuan GrabCare, kami berharap bisa membantu mereka memberikan pelayanan terbaik bagi konsumen. Grab juga telah melakukan kerja sama dengan BenihBaik, untuk mendistribusikan masker kepada masyarakat yang membutuhkan.
Dalam melakukan proses penyaluran bansos ini, Grab akan bekerjasama dengan Kementerian Sosial RI dan PT. Pos Indonesia, badan usaha milik negara yang bergerak di bidang jasa pengiriman paket kepada masyarakat. Mekanisme penyaluran ini terbagi dengan beberapa tahap. Secara singkat, PT. Pos Indonesia akan melakukan bulk order melalui web booking dan GrabForBusiness kemudian armada GrabExpress akan mengambil paket bantuan di kantor pos yang tertera di aplikasi. Setelah mengambil paket bantuan dari kantor pos, GrabExpress akan mengantarkan paket bantuan tersebut menuju masyarakat yang menerima dengan melakukan proses proof of delivery bila paket sudah diterima. Jika orang yang dimaksud tidak dapat dihubungi atau ditemukan, paket bantuan tersebut akan langsung dikembalikan ke PT. Pos Indonesia.
"Pada saat yang sama, keselamatan dan kebersihan, yang selalu menjadi prioritas utama kami, jauh lebih penting daripada sebelumnya. Mitra pengemudi kami adalah garda terdepan dalam pandemi ini. Adalah tanggung jawab kami untuk memastikan keselamatan mereka. Oleh karena itu, mitra pengemudi kami akan mengikuti prosedur untuk mencegah penyebaran COVID-19," kata Tyas. Tyas juga memastikan bahwa mitra Grab akan selalu menjaga kebersihan, dengan melengkapi mitra pengemudi dengan pembersih tangan dan masker. Untuk menghindari kontak langsung, Grab juga melakukan pengiriman tanpa kontak untuk menghindari kontak langsung, yang sejalan dengan kebijakan pemerintah terhadap social distancing.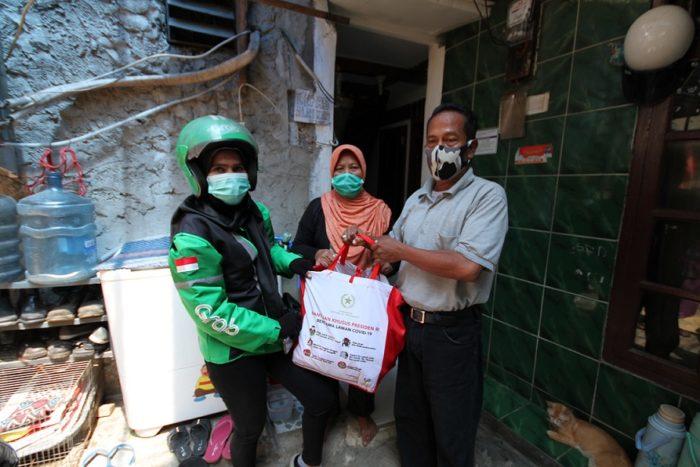 Komitmen Grab dalam mendukung pemerintah yang sedang berjuang melawan COVID-19 terus berlanjut. Selain itu, Grab telah bekerja sama dengan Kementerian Pertanian dan juga 6 mitra bisnis dalam memastikan masyarakat Indonesia memiliki akses ke pasokan makanan disaat pandemi seperti ini. Tak hanya itu, sejalan dengan seruan Presiden Jokowi untuk mempercepat kapasitas uji COVID-19 di Indonesia, GrabHealth didukung oleh Good Doctor, memberikan tes gratis kepada petugas kesehatan yang profesinya membuat mereka paling rentan terhadap paparan virus, serta kepada pengemudi Grab dan mitra pengiriman yang memainkan peran penting dalam menjaga ekonomi bergerak.
Grab akan terus berupaya yang terbaik untuk menjaga kesejahteraan para mitra serta melindungi kesehatan dan keselamatan mereka dan masyarakat. Untuk informasi lebih lanjut berbagai inisiatif dalam menghadapi pandemi COVID-19 di Indonesia dapat dilihat di https://www.grab.com/id/safety/covid-19/.