Grab supports the Indonesia Ministry of Tourism to Showcase 'Wonderful Indonesia' in Singapore
Grab, the leading O2O mobile platform in Southeast Asia, today shared updates to its partnership with the Ministry of Tourism of the Republic of Indonesia.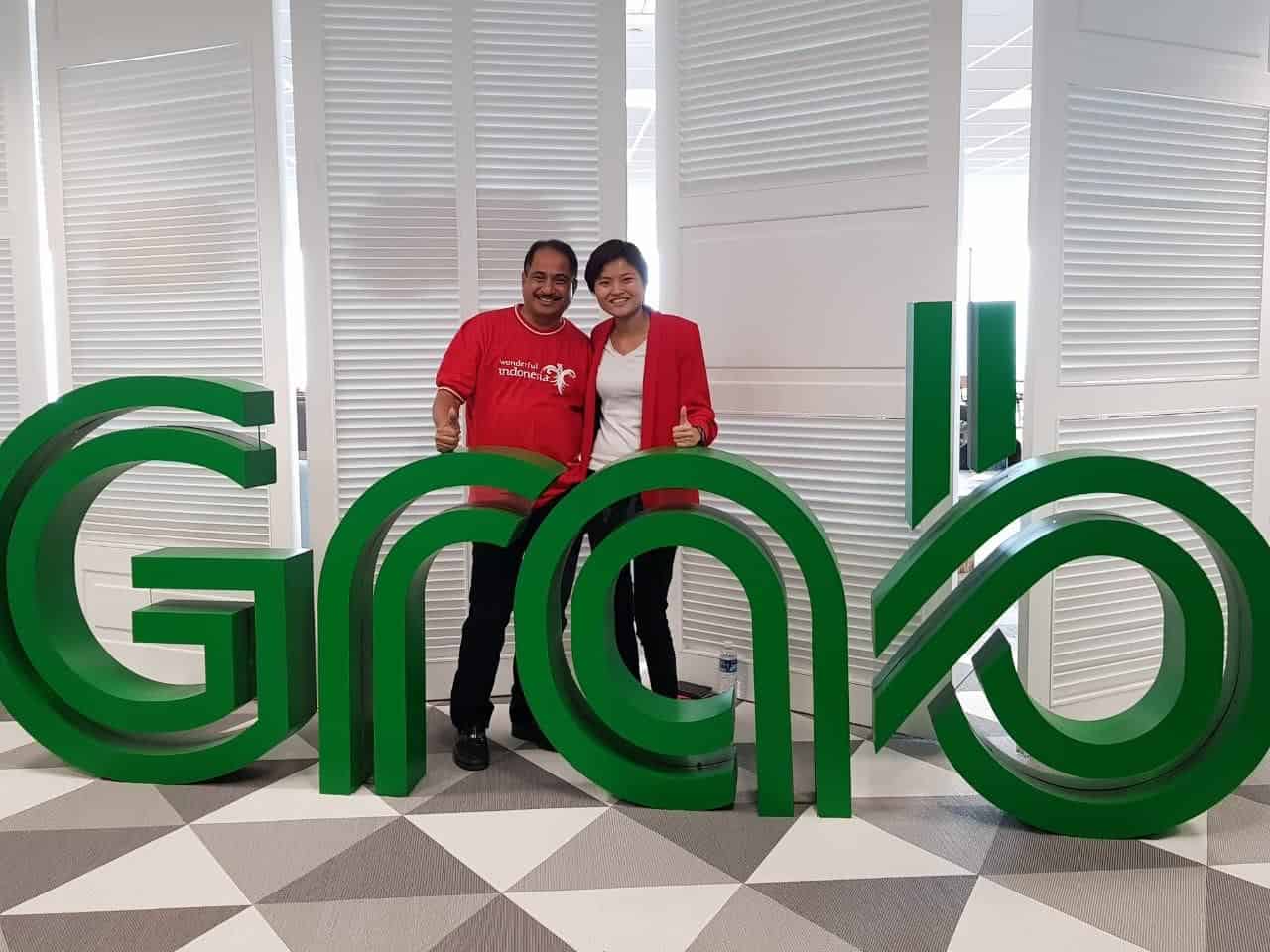 Grab users in Singapore can now read about interesting tourism information of Indonesia on the Grab app
Grab users in Singapore can now purchase Hot Deals Jakarta package in selected tour & travel agents registered in Grab Feed, to enjoy discount code for Rent a GrabCar service in Jakarta.
With the wide reach of Grab in 8 Southeast Asian countries, including Singapore, Indonesia Ministry of Tourism expects to attract tourist visits to the country through interactive promotion programs
Singapore, November 14, 2018 – Grab, the leading O2O mobile platform in Southeast Asia, today shared updates to its partnership with the Ministry of Tourism of the Republic of Indonesia. As part of the on-going #JelajahIndonesiaLebihDekat campaign, Grab users in Singapore can read about interesting tourism content on Indonesia on the Grab app starting from today.
The #JelajahIndonesiaLebihDekat campaign was first launched on 26 October 2018 by Grab and the Ministry of Tourism in Indonesia. Apart from offering 'Smart Tourism' initiatives to provide a more value-added experience for millions of domestic and foreign tourists in Indonesia, Grab will also begin co-branding efforts with the Ministry of Tourism to promote the top 10 tourist attractions in Indonesia to people in Southeast Asia, starting with Singapore.
Southeast Asia is one of the Ministry of Tourism's priority, as it looks to realise its target of attracting 17 million international tourists to Indonesia this year. In his remarks, Minister of Tourism of the Republic of Indonesia Arief Yahya explained the objective of this partnership: "The Wonderful Indonesia brand campaign is reflecting positioning and differentiation of Indonesia Tourism and has received global recognition since 2015. We are proud that now Wonderful Indonesia campaign has ranked 47 globally. This campaign has become the biggest contributor for Indonesia country branding with USD 1 Billion valuation. We are delighted to partner with Grab for its strong presence and user base in 8 SEA countries that will help showcasing Indonesia to the international area. With 40% of ASEAN tourists travelling to Indonesia, this co-branding partnership will help more Southeast Asians discover the beauty of our country."
"Mobile penetration rate in ASEAN is growing rapidly, and Southeast Asians spend an increasing amount of time online on their smartphones. We see a great opportunity to serve customers better by giving them information on new travel destinations, and allowing them to book trips and packages, via the Grab app," said Lionel Yeo, Grab's CEO advisor.
Tourists from Singapore and other countries can also enjoy a variety of services offered by Grab when visiting Indonesia, including:
Rent a GrabCar service for tourists visiting Jakarta, Bandung, Surabaya, Yogyakarta, Bali, Manado and Makassar, and want to rent a vehicle for several hours. Selected Rent a GrabCar drivers will be trained to become tour guides, and will obtain 'Wonderful Indonesia' certification from the Indonesia Ministry of Tourism. Tourists can now enjoy safe and convenient rides while learning more about the rich culture and heritage of Indonesia from certified Rent a GrabCar drivers.
Through the Indonesia Ministry of Tourism's Hot Deals Jakarta promotion program, tourists from Singapore will received discount code to enjoy Rent a GrabCar service in Jakarta. Soon, Grab users from Singapore visiting Indonesia can also discover other Hot Deal promotions based on their real-time location and recommendations through the Grab app.
GrabCar Shelter as designated pick-up/drop-off points for tourists to and from International Airports in Tangerang, Jakarta, Bandung and Palembang
The GrabChat feature (in-app messaging service within Grab) helps reduce language barriers, by autotranslating messages between drivers and passengers.
Enjoy local specialties in 116 cities in Indonesia with GrabFood
Ridzki Kramadibrata, Managing Director of Grab Indonesia shared further, "As the leading O2O mobile platform in Southeast Asia with 125 million downloads, we are proud to be able to support the Ministry of Tourism to provide an easy, safe and comfortable travel experience for Southeast Asian tourists. We believe that by working with the public sector, we can promote the tourism sector which will benefit local communities and support micro-entrepreneurs in a sustainable manner. As the largest technology startup in Southeast Asia, we are very happy to be able to make significant investments in Indonesia's future and drive Indonesia's transition to a fully digital economy."
Grab offers the widest range of on-demand transport services in the region, in addition to food and package delivery services, across 235 cities in eight countries. Today, the Grab app has been downloaded onto over 125 million mobile devices, giving users access to over 8 million drivers, merchants and agents. In Indonesia, Grab operates in 137 cities from Sabang to Merauke. In line with its vision to become an everyday app through its open platform strategy, Grab currently provides a variety of services to meet the daily needs of people in Indonesia, including two-wheel and four-wheel transportation services and mobile payments, as well as food and courier delivery services.