A.S. Watson Group dan Grab Umumkan Kerjasama Regional O+O di Bidang Kesehatan dan Kecantikan
Kerjasama ini menghadirkan rangkaian produk pilihan kesehatan dan kecantikan yang tersedia di lebih dari 2.200 gerai Watson ke dalam platform Grab di enam negara di Asia Tenggara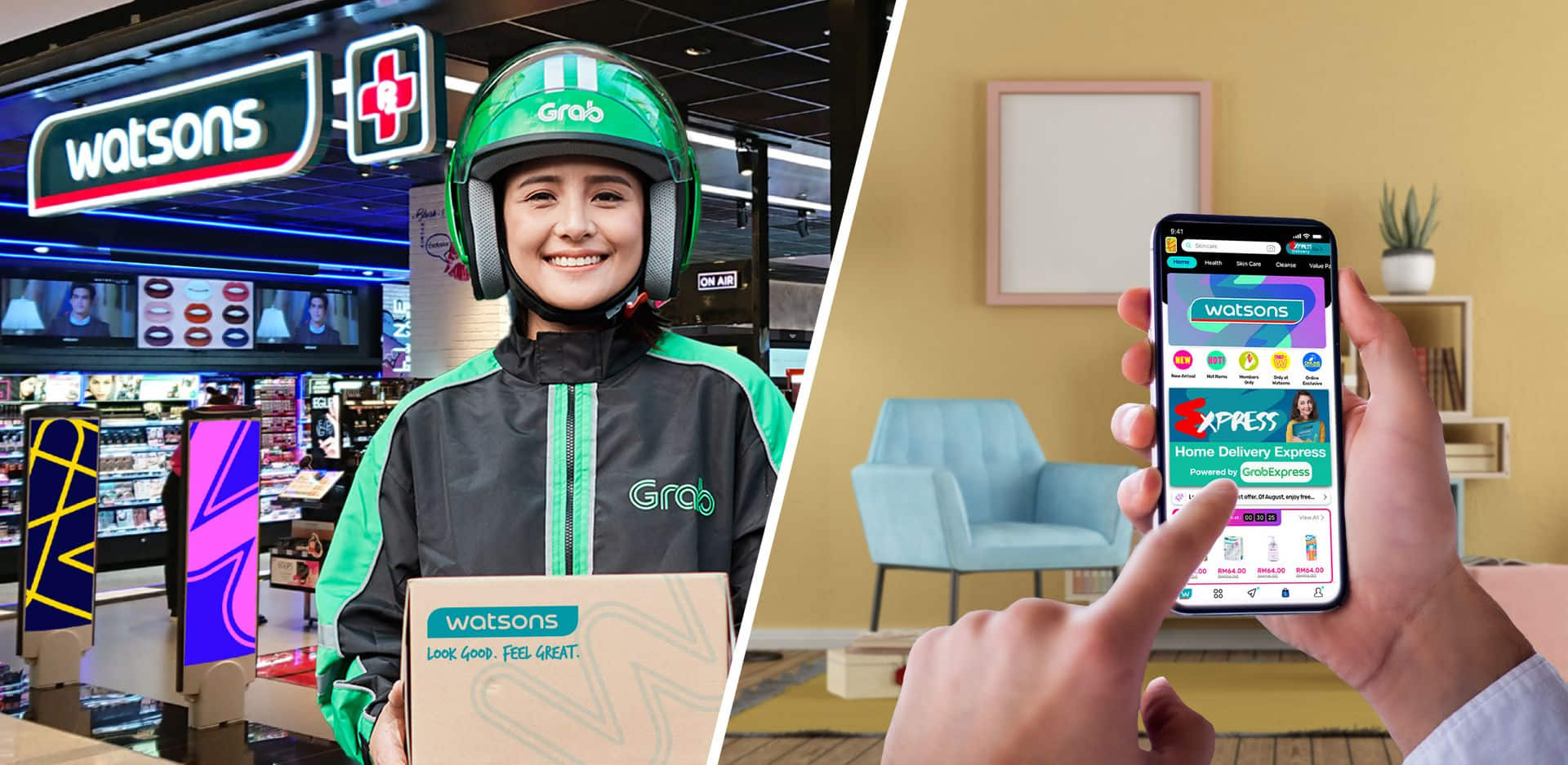 JAKARTA, 20 Januari 2021 – A.S. Watson Group, perusahaan ritel kesehatan dan kecantikan internasional terbesar di dunia, dan Grab, superapp terkemuka di Asia Tenggara, hari ini mengumumkan kerjasama terbesar di bidang kesehatan dan kecantikan O+O (online dan offline) di Asia Tenggara, yang mencakup enam negara Asia Tenggara dan lebih dari 2.200 gerai Watsons.
Grab dan A.S. Watson Group akan berkolaborasi di berbagai layanan termasuk GrabExpress dan GrabMart untuk memperluas jangkauan online Watsons di Asia Tenggara melalui platform Grab. Melalui kerjasama ini, pelanggan dapat dengan mudah membeli produk kesehatan dan kecantikan favorit mereka di gerai Watsons melalui aplikasi Grab di Indonesia, Singapura, Malaysia, Thailand, Vietnam, dan Filipina.
Pengalaman Belanja O+O yang Didukung Teknologi
Saat ini, pelanggan semakin sadar akan pentingnya menjaga kesehatan. Namun, pembatasan sosial dan protokol kesehatan membatasi masyarakat untuk dapat membeli produk kesehatan dan barang-barang esensial dari toko obat dengan leluasa. Kerjasama antara perusahaan ritel kesehatan dan kecantikan terbesar di Asia Tenggara serta superapp terkemuka di Asia Tenggara akan memudahkan jutaan pelanggan untuk memenuhi kebutuhan kesehatan mereka tanpa harus meninggalkan rumah. Jaringan gerai Watsons yang luas dan jumlah armada pengiriman on-demand Grab yang banyak memungkinkan pengiriman yang cepat.
Kerjasama ini akan menawarkan pengalaman berbelanja online + offline yang efisien dengan layanan pengiriman yang lebih cepat dan handal kepada pelanggan. Hal ini juga akan mendorong lebih banyak penjualan untuk merek kesehatan dan kecantikan yang tersedia di eCommerce Watsons seperti di aplikasi mobile Watsons dan di GrabMart. Kerjasama ini juga memungkinkan kedua perusahaan untuk menjawab kebutuhan di industri bisnis kesehatan yang meningkat pesat di masa pandemi.
Business eCommerce Watsons mengalami pertumbuhan yang pesat dengan pesanan dan penjualan yang meningkat dua kali lipat pada tahun 2020 dibandingkan dengan tahun sebelumnya. Penetrasi pengguna Grab akan mendorong pertumbuhan ini lebih jauh melalui peningkatan akses terhadap produk-produk Watsons serta pengalaman berbelanja yang lebih menyenangkan.
Freda Ng, Chief Digital Officer of Watsons International, mengatakan "Pandemi COVID-19 telah mempercepat pertumbuhan eCommerce dan meningkatkan ekspektasi para pelanggan. Mereka ingin pesanan mereka untuk dikirim dengan cepat, dan kami melihat Grab sebagai mitra yang ideal untuk menjawab kebutuhan ini. Keberadaan jaringan toko kami yang tersebar di 2.200 gerai juga menjadi faktor penting yang memungkinkan pengiriman secara cepat. Kerjasama online + offline ini memberikan akses ke lebih dari 62.000 produk kesehatan dan kecantikan di Aplikasi Watsons atau melalui GrabMart dengan waktu pengiriman kurang dari 2 jam."
Shawn Heng, Managing Director, Regional Business Development of Grab, menambahkan, "Platform Grab yang terbuka memungkinkan kami untuk menghubungkan ekosistem kami dengan ekosistem digital A.S. Watsons serta meningkatkan kapabilitas kedua platform secara berkesinambungan. Kerjasama kami dengan A.S. Watsons Group menghadirkan salah satu ritel kesehatan dan kecantikan paling terpercaya dan dicintai di dunia ke dalam platform kami. Kerjasama ini juga memberi pelanggan solusi nyaman untuk berbelanja dan membayar produk kesehatan dan kecantikan harian favorit mereka dari rumah."
Kerjasama Watsons dan Grab akan diluncurkan secara bertahap di seluruh kawasan Asia Tenggara meliputi:
Pengiriman yang lebih cepat menggunakan GrabExpress:

Grab akan menjadi mitra pengiriman

last-mile

bagi Watsons di Asia Tenggara melalui integrasi GrabExpress. Dengan memanfaatkan armada pengiriman paket

on-demand

Grab yang besar, pelanggan Watsons dapat menerima pembelian mereka yang dilakukan melalui situs

web

dan aplikasi

mobile

Watsons dalam hanya dalam hitungan jam.

Ekspansi eCommerce melalui GrabMart:

Kerjasama ini akan membawa lebih dari 2.200 gerai Watsons di enam negara Asia Tenggara ke dalam GrabMart, menjadikan Watsons sebagai ritel kesehatan dan kecantikan terbesar di

platform

Grab. Pelanggan di Indonesia, Malaysia, dan Singapura kini dapat berbelanja katalog

online

Watsons lengkap di GrabMart yang akan diikuti oleh negara lain, dan pesanan mereka akan dikirim langsung ke alamat tujuan.

Kemudahan pembayaran non-tunai melalui OVO:

Watsons kini menerima opsi pembayaran non-tunai OVO di seluruh gerai di Indonesia dan akan mengintegrasikan

digital wallet

populer ini ke dalam aplikasi

mobile

Watsons untuk memberikan pengalaman berbelanja terbaik bagi pelanggan. Pelanggan akan memperoleh poin GrabRewards untuk semua transaksi Watsons yang dilakukan menggunakan OVO.