Grab Vietnam partners with Lazada Vietnam to bring more benefits and enhanced digital experiences to consumers
A wide-ranging partnership to offer consumers unique experiences, starting from 11.11, the annual mega shopping festival.
Wide-ranging collaboration between the two companies aims to serve the growing digital needs of Vietnamese and help accelerate the country's digital transformation.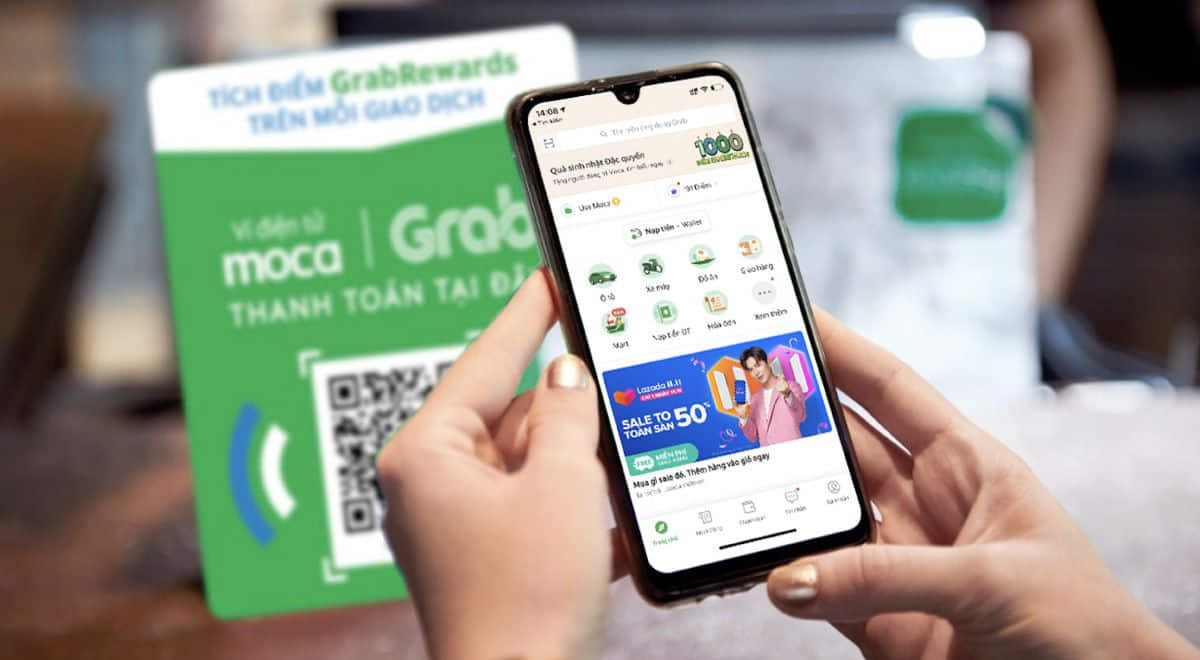 Ho Chi Minh city, 10  November 2020 — Grab Vietnam and Lazada Vietnam today announced a wide-ranging collaboration to provide a seamless digital experience to consumers in Vietnam. This partnership aims to reinforce the two companies' consumer-focused strategies and fulfill Vietnam's growing need for more convenient and smarter digital payment services as part of an effort to promote Vietnam's digital economy.
Ms. Nguyen Thai Hai Van, Managing Director of Grab Vietnam, said: "Apart from the challenges, COVID-19 has also spurred the adoption of digital services in Vietnam and encouraged digital-first consumer behavior. As a result, more and more consumers are now considering virtual choices to fulfill their daily needs, and we anticipate that the transition to digital services will continue to accelerate. Through the collaboration with Lazada Vietnam, we will be able to catalyse this growing trend to cater consumers' increased digital needs, support social commerce and micro-entrepreneurs as well as provide more income opportunities for our delivery partners; hence, creating an outsized impact on Vietnam's economy in the new normal."
Mr. James Dong, CEO of Lazada Vietnam, said: "At Lazada, we always put the Customers First. This partnership between Lazada and Grab in Vietnam aims at creating a sustainable digital ecosystem that will deliver the best service to our shoppers, brands and sellers. It comes just in time for year-end shopping festivals such as 11.11 and 12.12. This year, Lazada Vietnam will also be rolling out a series of thematic sales campaigns between the two mega festivals, so consumers can maximize the benefits this collaboration brings. These benefits include instant delivery of orders on Lazada by GrabExpress; and cross-platform loyalty and promotional programs. Consumers can also look forward to more combined initiatives from now into the next year."
Under the terms of partnership, Grab Vietnam and Lazada Vietnam will enhance services across various sectors that offer more sophisticated digital experiences to consumers. As such, starting from 11 November, Vietnamese consumers will be able to access GrabFood, Grab's on-demand food delivery, from the homepage of Lazada's app and web page. By clicking on the GrabFood icon, consumers will be redirected to the Grab app, making shopping to eating a seamless online journey. The reverse experience will also be equally smooth. Grab's users in Vietnam can also easily access Lazada's platform via several links embedded in campaign-based banners and widgets on the Grab app's homepage.
Other benefits that Grab's and Lazada's users in Vietnam can look forward to in the next few months include:
Cross-platform vouchers, including discount codes or e-coupons for GrabFood;
Gifts offered to Grab users upon clicking on Lazada's icon in Grab app: Freeship, Voucher 30.000 VND, variety of best deals besides millions of vouchers. All best deals of Lazada's 11.11 and 12.12 campaign are available in-app to Grab users;
GrabFood's food review content livestreamed on Lazada's app;
Point-To-Point delivery solutions via GrabExpress premium services, in which Lazada can leverage the vast network of GrabExpress delivery-partners in the country to expedite orders to the customers whilst the volume of Lazada orders can create more income opportunities for Grab's delivery-partners.
As part of the collaboration, Grab Vietnam and Lazada Vietnam will together create impactful marketing campaigns across touchpoints that are relevant and personalized to customers. The two companies will look to provide users with extended benefits through GrabRewards catalogue, especially during the peak shopping season. This further underline the joint efforts to embrace change in consumer trends in order to offer a variety of up-to-date and convenient online transacting options to consumers in Vietnam.