Grab to invest US$500 million more into Vietnam to spur development of digital economy
Grab will invest US$500 million more over 5 years to tap opportunities in fintech, new mobility solutions and logistics. Investment follows strong H1 growth in Vietnam in transport, food delivery and payments.
Grab announces 'Tech For Good' development roadmap that will help lift local communities from poverty, build a highly-skilled Vietnamese workforce and create an environmentally sustainable future.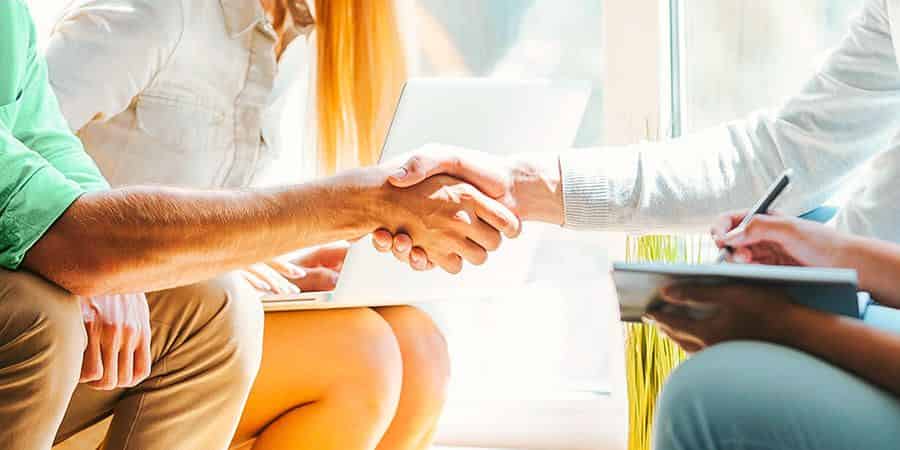 Singapore, August 28th, 2019 – Grab Holdings Inc. ("Grab") announced today it will invest US$500 million into Vietnam over a period of five years to tap opportunities in fintech, new mobility solutions and logistics, in order to spur development of the country's digital economy and create millions of income-opportunities that will elevate the quality of life for all  Vietnamese. 
Grab will also align its growth areas with Vietnam's "Socio-Economic Development Plan" and leverage public-private partnerships to contribute to the government's economic, social and environmental targets by 2020 and beyond. 
Since its entry into Vietnam in 2014, Grab has become the leading super app in the country, having established pole position in food delivery and ride-hailing amongst consumers while Moca, Grab's strategic partner in payments, is amongst the top leaders in digital payments. Moca's total payments volume on the Grab app grew 150 percent in the first half of the year with monthly mobile active users growing more than 70 percent. GrabFood, Vietnam's top food delivery platform, saw gross merchandise value in the first half of the year grow 400 percent, with average daily orders hitting 300,000. In that period, GrabFood also signed agreements with top-tier restaurants such as Lotteria and others. 
To date, Grab has helped hundreds of thousands of driver-partners  better their livelihoods, with accumulated earnings of nearly US$1 billion and encouraged millions in the country to adopt cashless payments via a strategic partnership with Moca. GrabFood merchants have also seen their incremental business revenue grow by 300% within 2-3 months joining on the platform.
The US$500 million investment will be used to launch new services in Vietnam and expand Grab's transport, food and payments network in the country while looking for new opportunities in new mobility solutions, fintech and the wider logistics industry. The investment is reflective of Grab's commitment to create greater social and economic benefits for Vietnam through technology.
To solidify Grab's long-term commitment to Vietnam and its people, Grab announced its 'Tech For Good' development roadmap, which is aligned to the government's key national policy priorities under Vietnam's "Socio-Economic Development Plan 2020". The three main areas are: 
Lifting communities from poverty:

Grab aims to expand the benefits of digital economy to 63 cities/provinces nationwide and empower millions of Vietnamese to have the means to earn their own living as micro-entrepreneurs, which include driver-partners, delivery-partners and merchant-partners. Grab will aim to partner with financial institutions to provide financial services to micro-entrepreneurs and small businesses, helping them access credit and insurance products to grow and protect their livelihoods. This seeks to elevate the quality of life for the currently unemployed, poor and near poor households, especially in the rural provinces, and increase their access to higher-than-minimum wage incomes and greater business revenues. These activities are expected to also contribute to the national target of keeping urban unemployment rate low – below 4%. 

Building tomorrow's skilled workforce today:

Prime Minister Nguyen Xuan Phuc announced his focus on developing infrastructure to invest in technological innovations until 2020, including the target of having one million workers highly proficient in digital technologies by 2020

.

Grab aims to contribute to this push by continuing to grow its R&D headcounts in Vietnam and invest in building Vietnamese tech talents that can solve the biggest challenges in Southeast Asia using artificial intelligence, big data, machine learning and more. Grab will encourage tech entrepreneurship and support the growth of Vietnam's tech startup ecosystem through its flagship GrabVentures programme, in line with the government's national strategy to create 10 technology unicorns by 2030

. In addition, Grab will contribute to strengthening the population's overall digital and financial literacy, in line with the national target of getting 65-70% of the population educated.  

Creating an environmentally sustainable future:

Prime Minister Nguyen Xuan Phuc Phuc announced that the government will focus on reforming its policies to encourage new technologies, business models and products/services that are environmentally friendly. Grab is committed to a shared, seamless and smart mobility future for Vietnam, including complementing existing public transportation options and shifting users from private vehicle ownership to shared transport modes such as GrabBus, a marketplace for bus travel that will cater to mass market consumers. Grab aims to work with city governments and policymakers to harness data to make better urban planning decisions that can alleviate problems such as traffic congestion and pollution. Grab will also put sustainability at the centre of its business, for example, targeting to reduce plastic waste for its GrabFood delivery service.
Russell Cohen, Head of Regional Operations of Grab, said: "This investment is a reflection of our redoubled commitment to Vietnam. The country's rapidly developing economy and young, mobile-first  population makes it ripe for the adoption of digital services. As we scale our food, parcel delivery, transport and payments business across the country, we hope to tap and invest in new opportunities emerging in the fintech, mobility and logistics space, in order to bring about greater value and innovation for our customers  and partners."
Jerry Lim, Country Head of Grab Vietnam said: "Grab is one of the largest tech investors in Vietnam. By the end of 2019, we will invest more than US$200 million into the country  to better the livelihoods of users and partners of our ride-hailing,  food delivery, logistics and cashless payments services. Today's investment of US$500 million will accelerate our efforts to elevate the quality of life for millions of Vietnamese people beyond the end-users of our super app ecosystem. By aligning our business with the government's socio-economic development plan, we want to make a significant and meaningful contribution to Vietnam's long-term socio-economic growth, and support the country's Industry 4.0 ambitions."
Grab today made an open call for partnerships with public and private sector stakeholders who share the same Tech For Good vision to work together and deploy technology to solve real world problems and challenges that will better Vietnamese people's day-to-day lives. Grab will look to establish public-private partnerships with central and city government authorities and contribute to national programmes such as the Smart City project initiated by the Ho Chi Minh City government. Grab's Tech For Good development roadmap is a living plan that will be adapted according to the Vietnamese government's national priorities as the "Socio-Economic Development Plan" evolves beyond 2020.