FPT and Grab partner to research and develop smart traffic solutions for Vietnam
Collaboration to develop smart city solutions for Vietnam.
Jointly enhancing the adoption of digital payments, contributing to the Government's efforts on a cashless society.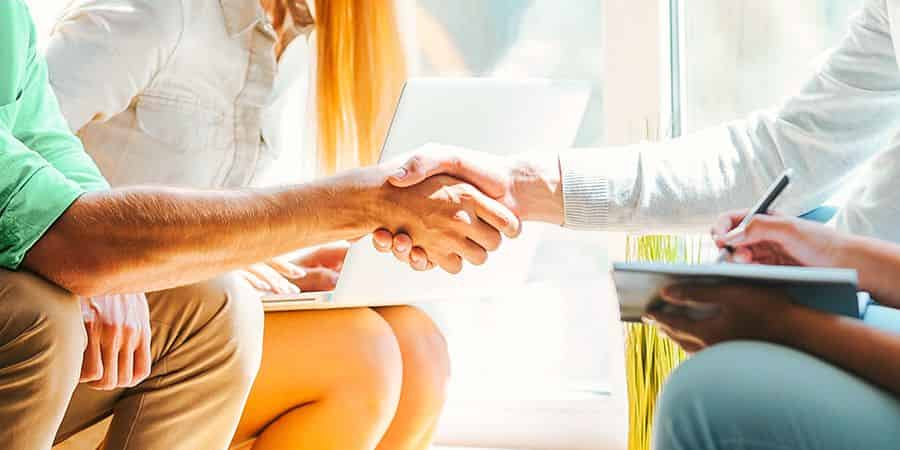 Vietnam, March 29th, 2019 – FPT, Vietnam's leading information technology corporation and Grab, Southeast Asia's leading super app, announced a strategic partnership under which both parties will develop smart city solutions for Vietnam and collaborate to enhance the adoption of digital payments in the country.
The wide-ranging partnership will see FPT and Grab develop smart city technologies to be implemented in some major cities of Vietnam, in order to make the country's transport and logistics network more efficient, less congested and safer. Both parties will also research and develop new technologies in the realm of AI and collaborate on digital payments.
Jerry Lim, Country Head of Grab Vietnam said: "We are delighted  to be working with a local technology champion like FPT on a suite of services and solutions that will significantly transform Vietnam's digital and mobility landscape. With our repository of traffic data, analytical capability and experience in public transport in Vietnam and other Southeast Asian countries, Grab will collaborate with FPT to develop smart cities solutions that enable easier, more convenient and safer mobility of Vietnamese users. Furthermore, cashless payment solutions launched  via our partnership with Moca will integrate with the FPT's platform and e-commerce ecosystem to accelerate adoption of the digital economy, reinforcing Grab's commitment to drive Vietnam forward".
Mr. Le Hong Viet, the Chief Technology Officer of FPT, declared: "As a result of applying  emerging technologies, the partnership between FPT and Grab is expected to bring an invigorated experience and increased convenience to the Vietnamese people, along with boosting Grab's efficiency. We strongly believe FPT's superior technology, especially in artificial intelligence, coupled with the experience and data ecosystem of Grab will be the basis for a successful cooperation. Both sides are going to share information, digital solutions and applications appropriately and effectively, contributing to solving traffic issues in big cities of Vietnam".
Particularly, the partnership will be jointly implemented as follow:
Smart City Solutions
Grab will work with FPT on a pilot traffic light monitoring system in Ho Chi Minh City to reduce congestion and to make the transport network more efficient. Accordingly, FPT will develop the traffic lights software system while Grab will provide data and analytics from its ecosystem. Furthermore, both parties will develop a real-time traffic monitoring portal for some big cities in Vietnam, augmenting it with GrabCar and GrabBike traffic data.
Grab and FPT are anticipated to collaborate on developing electric vehicle charging stations in Vietnam and explore multimodal initiatives that integrate FPT's public transport schedules with Grab's variety of transport solutions.
The partnership reflects FPT's deep commitment to developing and deploying smart transportation solutions in Vietnam and Grab's longstanding mission to make transportation networks in the region safer, more efficient and more accessible.
This partnership will also pave the way for Grab to realize its larger future mobility vision for Vietnam, which is Shared, Seamless and Smart, in which:
Shared: Design cities around shared mobility instead of around private car ownership.
Seamless: Create good options for door-to-door journeys that can cater to different needs and situations, tapping on multiple modes of transport which are well stitched together, and then be able to suggest them to commuters on demand. Commuters should also be able to pay for their journey through one integrated payment system.
Smart: Leverage data about people flows and traffic movements to help cities make better decisions about routes, intervals, pricing, and where investment dollars can make the most impact.
FPT brings its expertise and capabilities in smart traffic management, where it developed and implemented  seven technological solutions. This includes: providing traffic information in real time, maintenance and management of transport infrastructure, traffic organization and management, handling violations by image and journey monitoring equipment, public transportation development, personal vehicles management, rescue transports.
FPT developed and piloted a Smart Traffic Solution based on core technology of digital revolution, including Internet of Things, Artificial Intelligence, Image Processing, Learning Machine, Big Data Analysis. Attracting Ho Chi Minh city people's awareness, the solution automatically analyze and update traffic information with the highest accuracy. Each vehicle on the road becomes a connected digital device, providing the center with location data and traffic status on the road. In each center, data is aggregated, analyzed and stored in the Transport Portal to provide information to residents and levels of multi-dimensional information management about the traffic situation in real time. As of March 2019, Ho Chi Minh City's Traffic Portal has nearly 300,000 app downloads, more than 10,000,000 information queries and more than 200,000 people interested in. Currently, FPT is also piloting this System in Hanoi and Da Nang.
Grab similarly contributes aggregated, anonymised driver GPS data to World Bank's OpenTraffic Initiative, and last year launched an AI Lab in partnership with the National University of Singapore to develop solutions for smart cities. With over 3 billion rides conducted over its platform since 2012, Grab's data streams from its driver-partner fleet and analytical capabilities will help to significantly augment the current FPT's traffic portal and provide even more accurate information to users of the platform to address traffic congestion and improve road safety.
Digital Payments
To encourage the adoption of digital payments in Vietnam, FPT will consider rolling out GrabPay by Moca as the preferred e-wallet across FPTs ecosystem. Moca has been integrated into Grab app since October 2018 and the GrabPay by Moca e-wallet has seen increasing popularly, with the number of cashless transactions on the Grab platform in December 2018 increasing by more than 370% over the same period last year. With the goal of bringing the benefits of cashless payments to more Vietnamese people and drive a more digitally and financially inclusive society, GrabPay by Moca offers users the cashless payments for their Grab services, peer-to-peer fund transfer, mobile top-up, paying at offline merchants, and bill payment. In 2019, Grab will work with financial partners to introduce some financial services tailored for Vietnamese users. Grab, in the meantime, will roll out its integrated GrabRewards, Southeast Asia's largest loyalty programme, across FPT's ecosystem. Users can earn points while trading and shopping on FPT shops and e-commerce platforms together with redeeming discounts through the GrabRewards catalogue.
Innovative Technologies
Grab and FPT will also jointly develop AI technologies in areas such as visual recognition and authentication as well as real-time communication with a focus to increase safety and quality for driver partners, passengers and merchants.
Grab's extensive fleet of driver-partners travel every road that matters in Southeast Asia and Vietnam multiple times a day, giving it one of the deepest datasets of traffic information in the region.
Currently, FPT has been the first and only Vietnamese company to own a comprehensive AI platform known as FPT.AI. This platform allows developers to develop interactive interfaces in natural languages to provide services of Chatbot (for automatic communication with customers), voice recognition and procession (for Automated Call Center); image and document procession (for ID and face recognition), ect. In 2018, FPT.AI responded to 3.4 million requests per month. Currently, FPT.AT provides platform for 7,720 developers to develop apps, and provides nearly 155,000 voice hours for FPT.AI partners. The text-to-speech technology-based Automated Call Center system has made more than 750,000 calls per month, being able to simultaneously handle 15,000 calls at peak hour (equals to the working capacity of 500 operators at the same time). While the ID and driving licenses identification technology of the platform has earned up to 95% accuracy, its Chatbot has supported approximately 70% of customer interactions in FPT Shop.