Grab bolsters commitment to delivering better journeys with CTO for Transport hire
Amazon and Oracle veteran Mark Porter to focus on enhancing the customer experience through greater system stability and agile innovation, as Grab continues to scale as Southeast Asia's largest ride-hailing platform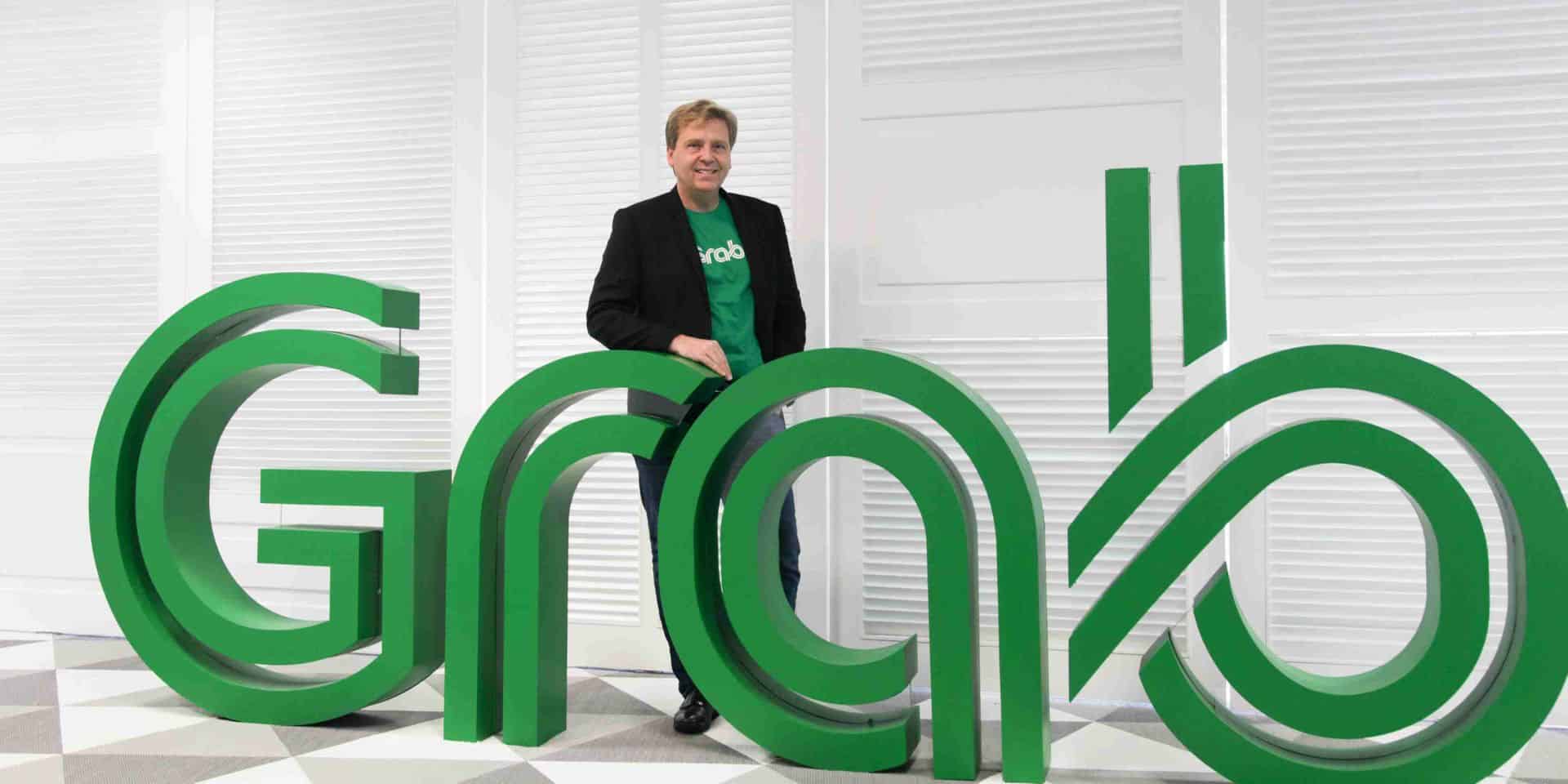 Singapore, 19 October 2018 – Grab, the leading Online-to-Offline (O2O) mobile platform in Southeast Asia, today announced it has appointed Mark Porter as Chief Technology Officer (CTO) for Transport. In this newly created role, Mark will oversee Grab's technology infrastructure and teams dedicated to its Transport business, which includes private car hires, taxi-hailing, motorbike taxis, carpooling, multimodal services and more.
Grab has facilitated over 2.5 billion rides across Southeast Asia since the company was launched in 2012. As Grab continues to scale as Southeast Asia's largest ride-hailing platform, Mark will ensure Grab's technology infrastructure is robust to deliver high standards of reliability and stability for Grab users, and at the same time agile enough to support constant product innovation as Grab continues to strive to deliver better journeys.
Commenting on Mark's appointment, Theo Vassilakis, Group Chief Technology Officer said, "More than 1 in 6 Southeast Asians ride with us and millions earn income with us as driver partners. Beyond delivering safe, affordable and convenient ways to travel, we have a big responsibility to ensure that our systems remain stable and reliable even as we continue to grow. We know that when things don't work, it's more than the inability to get a ride; it impacts people's livelihoods.
"At the same time, the pace of innovation at Grab means that we need to design, build and ship features in as short a time as a week. This is critical to ensure we can keep pace with how our customer needs and the market landscape evolve. With his deep systems expertise, there is no one more capable or experienced than Mark to ensure Grab's technology infrastructure is safe, robust and fit for purpose."
In his role as CTO of Transport, Mark will also oversee the development of agile platforms and machine learning, AI, and data science capabilities to deliver a safer, more seamless and personalized transport experience. Based in Seattle, he will lead and work with  engineering teams across Grab's global network of 6 R&D centers in Singapore, Seattle, Beijing, Bangalore, Ho Chi Minh City and Jakarta.
"Everyday we process approximately 20TB of data. No one knows how Southeast Asia moves like we do – and there is so much more we want to do for mobility. Grab is looking at harnessing our data insights on multiple levels – first to deliver a more seamless, personalized and intuitive experience to our customers, second to create smarter and more efficient transport services across Southeast Asia, and third to work with cities to optimise traffic and multi-modal solutions by studying commuting patterns," added Theo.
The appointment of a CTO dedicated to its Transport business supports Grab's commitment to delivering better journeys every day. In the past quarter alone, Grab has rolled out several key enhancements to its Transport experience, including:
Adding voice messaging to GrabChat, which is a faster and safer alternative to texting, especially for drivers.
Allowing passengers to hit 'cancel' anytime after they hit book and before a ride is allocated. A common reason is because a passenger keys in the wrong pick-up location, and this feature helps to reduce the number of ride cancellations after a driver has been assigned.
Automatic finding another driver in the event a driver cancels a booking, so passengers get an alternative ride quicker without having to re-enter booking details.
Allowing passengers to change drop off location after a trip has started for GrabCar, JustGrab and GrabBike rides. This is currently being piloted in select cities.
"Grab is shaping the future of mobility in Southeast Asia and in the process, lifting millions into a new economic reality. I am truly humbled to be given the opportunity to support the cause, and I'm excited to work alongside some of the world's best tech talent, " said Mark Porter. "Our teams on the ground know Southeast Asia better than anyone else, and I look forward to combining my expertise with their knowledge to make every Grab ride the perfect journey it should be, both for passengers and drivers."
Mark joins Grab after five years at Amazon, where he was most recently General Manager, Amazon RDS, Amazon Aurora, and Amazon RDS for PostgreSQL. Mark brings to Grab deep technology expertise and leadership experience from a career that has included stints at NASA, Oracle and Caltech.