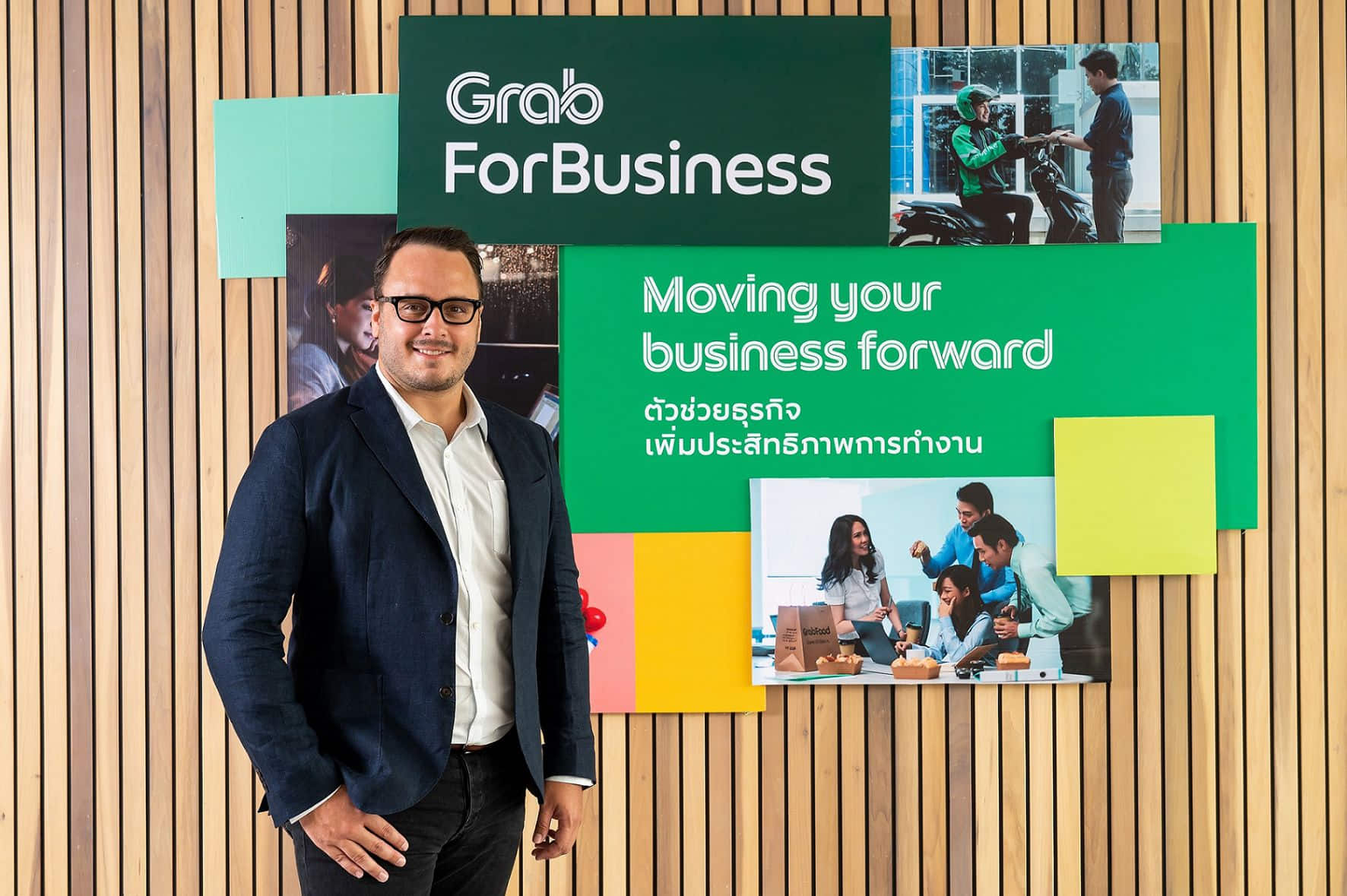 Grab reaffirms its position as a leading superapp, ramping up its B2B (Business-to-business) focus through "GrabForBusiness", a solution that helps corporate clients to easily and effectively manage the use of Grab services to improve business efficiency, productivity, and boost employee morale. The solution provides three key highlights, including reducing paperwork that leads to productivity improvement and efficient cost management, coming with a user-friendly interface that can be used via mobile and web applications, and offering a wide variety of services in one app that responds to different business needs. This year, the app aims to expand its client base to six key sectors namely, banking and financial institutions, real estate, retail, technology, energy, and healthcare.
Alejandro Osorio, Country Head of Grab Thailand, said, "Grab services have now played a part in many people's lives, from transport to food, daily essentials and parcel deliveries. Not only do these services respond to the daily needs of general users, but also increasingly become a preferred tool amongst corporate clients. This led to the development of 'GrabForBusiness', a business solution tailored to provide better convenience for the corporate clients. The solution allows the clients' employees to use multiple Grab services for business purposes in a more convenient and timely manner, without any advance payment, which, in turn, increases their productivity and the efficient cost management for the organization. Our GrabForBusiness solution is also leveraged as a tool for the organization to boost employee morale by providing Grab services as part of their employee benefits."  
"Today, GrabForBusiness has become a business solution that serves corporate clients mainly in 2 key use cases namely, 1) using Grab services to support their day-to-day operations such as using GrabExpress service for their parcel delivery in replacement of a messenger, booking their transportation with GrabCar or GrabTaxi instead of calling for a taxi, or car rental, or even purchasing office supplies via GrabMart and 2) offering Grab services as welfare or a reward for employees, for instance, enabling their staff to order food and beverage on GrabFood for meetings or while working from home," added Alejandro.
GrabForBusiness is designed to respond to business needs with three key highlights as follows:
Reducing paperwork to enhance productivity:

With the

GrabForBusiness operating system, which syncs all information online, users (or the client's employees) do not need to advance money nor spend a lot of time on the reimbursement process. Every transaction will be automatically recorded and transferred to the client's responsible functions such as finance or accounting team, in which Grab will directly invoice the client on a monthly basis. The solution also helps the client manage expenses efficiently and provides detailed and traceable records to prevent any possible fraud, while emphasizing transparency across the organization.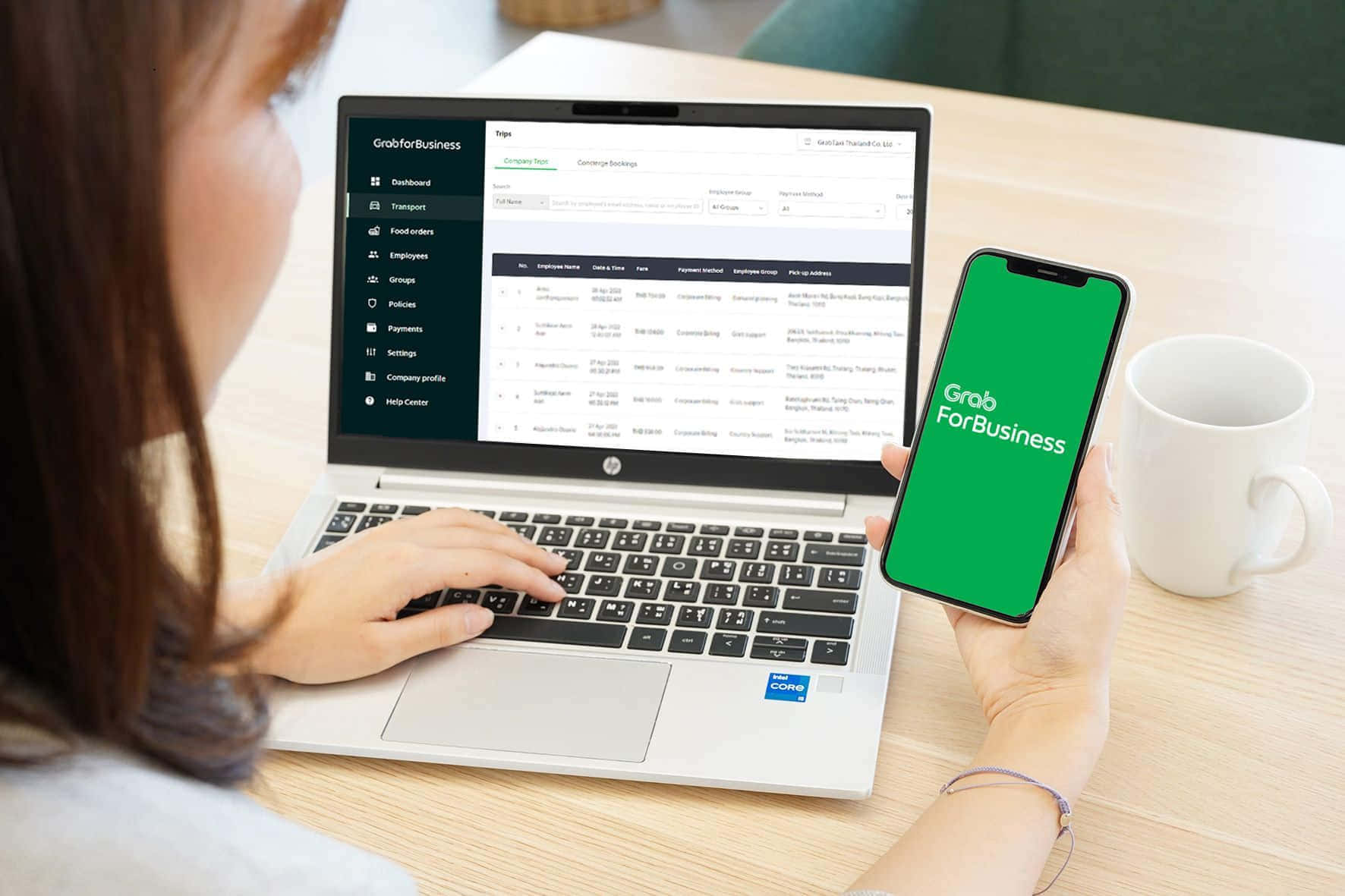 Providing user-friendly interface both on mobile and web applications:

GrabForBusiness is well-designed to provide convenience and respond to different business needs of corporate clients, both on mobile and web applications. Employees can easily tag business bookings to their corporate payment method right from the current Grab application while the easy to use web-based portal allows admins to add and remove employees, set policies to limit the service access and spending limits, and monitor all business transactions  on a real-time basis.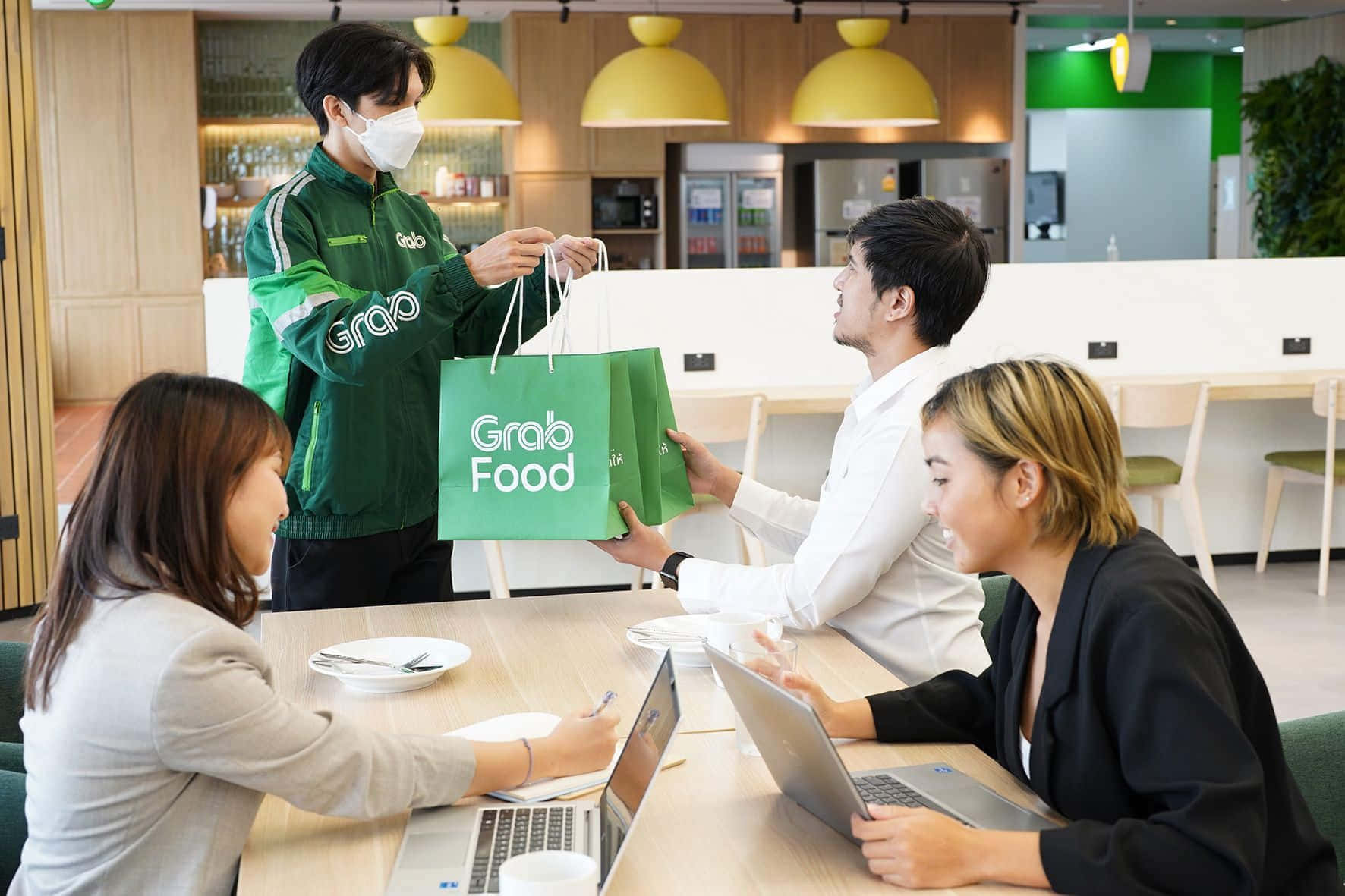 Offering a wide variety of services in one app:

As a leading superapp, Grab provides a variety of services to serve the needs of today's consumers. Like GrabForBusiness, the solution provides corporate clients with five key services, including the transport service either cars or motorbikes, GrabExpress for an on-demand parcel delivery service, GrabFood for an online food delivery service, and GrabMart for ordering office supplies and other items, and also GrabGifts
"This year, we aim to expand our B2B market steadily, with a focus on six targeted sectors including financial institutions, real estate, retail, technology, energy, and also healthcare. Currently, our GrabForBusiness solution is trusted by many leading companies, including KTC, LH Bank, Ngern Tid Lor and so on. We are dedicated to continually developing our services and solutions and making our GrabForBusiness service even more comprehensive to serve all business and organizational needs," Alejandro concluded.

For more information about GrabForBusiness service, please visit https://www.grab.com/th/business/ 
###