GrabMart reaffirms its leadership in Quick Commerce, Highlighting "Affordability, Wide Selection, and User Experience" strategy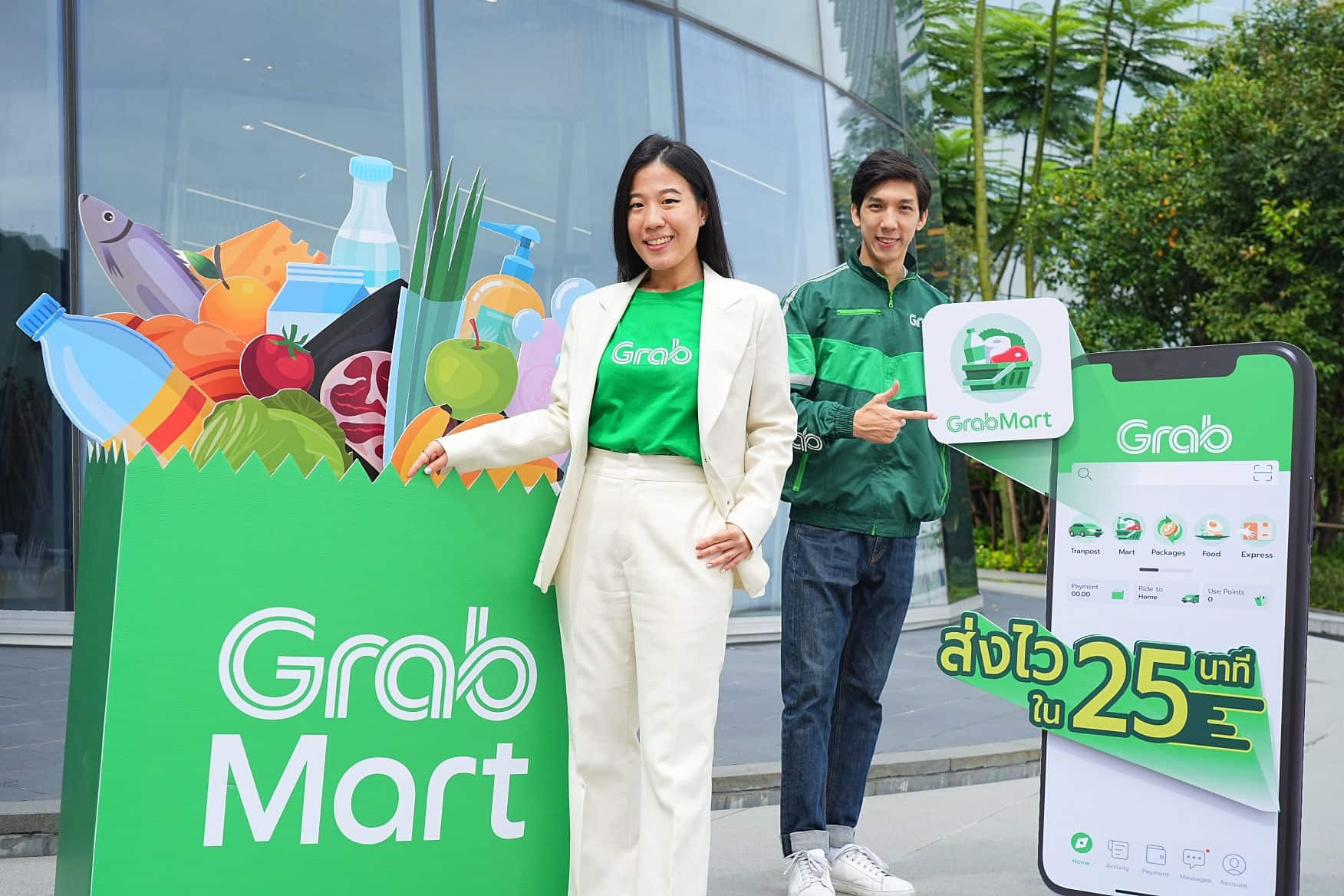 Grab, a leading superapp in Southeast Asia, unveils the continuous growth of Quick Commerce, driving GrabMart business in Thailand to grow significantly last year. Reaffirming its leadership, GrabMart introduces its growth strategy focusing on "Affordability, Wide Selection, and User Experience" to strengthen its unique selling proposition of affordability through marketing campaigns, expand a wide selection of products and merchant-partners, and provide a better user experience with enhanced convenience and quick delivery of daily essentials. Grab also plans to expand its merchant-partner base by targeting small-sized merchants to enable them to grow their customers and increase sales through digital platforms. 
Chantsuda Thananitayaudom, Head of Marketing, Partnerships and GrabMart, Grab Thailand, said, "GrabMart, an on-demand everyday goods delivery service from the supermarket, convenient stores, and local shops, is considered one the rising businesses with increasing popularity and tremendous growth since its launch in Thailand during the second quarter of 2020. The service continues to become well-received as it effectively responds to various needs and lifestyles of modern consumers who seek convenient shopping and on-demand delivery. Despite constant changes in consumer behaviors since the COVID-19 outbreak over the past two years, GrabMart business in Thailand continued to grow significantly in 2021, compared to the previous year. Today, our GrabMart service has expanded to cover more than 68 provinces with over 15,000 merchant-partners nationwide."
Online shopping has seen exponential growth and popularity over the past few years. According to the e-Conomy SEA Report 2021, the total value of the e-commerce market in Southeast Asia was as high as USD 120 billion, a 62% increase from the previous year. The COVID-19 pandemic was one of the key catalysts affecting the changes in consumer behaviors and the growth of digital businesses, including Quick Commerce. Although the total market value is less than the e-commerce market, Quick Commerce is considered one of the businesses with high potential, especially in the online grocery category, which has the current penetration rate of online purchases at only 2%. In addition, there are three key factors that shoppers consider when purchasing on-demand everyday goods; the wide selection of products, affordable price, and quick delivery.
To reaffirm its leadership in the Quick Commerce market, GrabMart continues to grow its business and expand its user base with the "Affordability, Wide Selection, and User Experience" strategy, highlighting its three strengths as follows:
Affordability: Offering valuable deals for users through marketing campaigns and promotions with merchant-partners and leading consumer brands. Users will also get discounts throughout the year, especially during festive seasons or special occasions, and extra deals for users with GrabUnlimited or monthly subscription package.
Wide Selection: Adding more product selections to better respond to consumers' everyday needs such as fresh groceries, consumer goods, health and beauty products, moms and baby products, electronic equipment, office supplies, as well as, pet products.
User Experience: Continuously enhancing the technology, application, service system, and delivery standard to provide the best user experience whenever they want to search, select, or make their order more conveniently and quickly. For instance, the development of an AI system to offer deals from nearby stores, provide merchants ranking based on users' satisfaction, and special icons on GrabMart for seasonal products.
"Apart from the key strategy in these three areas, GrabMart aims to expand merchant-partner base and product selection with a focus on small-sized businesses this year, including small grocers and local community stores, especially in provincial areas. This is to provide more opportunities for micro-entrepreneurs to reach wider consumer groups, drive sales and capture business opportunities through Grab's platforms, which aligns with our GrabForGood mission of leveraging technology to create more opportunities and uplift the quality of life for the people in society," concluded Chantsuda.
Fun Facts about "GrabMart"
Top five selling items (August 2022)

Eggs
Ground pork
Lemon
Cucumber
Garland

Over 1.2 million ATK test kits were sold on the platform, equal to 2% of the Thai population.
Peak selling periods include 11 am – 1 pm and 5-7 pm.
Over 9,000 local merchants were onboarded during the COVID-19 outbreak.
Average delivery time is 25 minutes, shorter than the morning commute in Bangkok.
Over 5 million kilograms of fruits were sold on the platform.