Grab Thailand announces 2023's strategic priorities to drive sustainable growth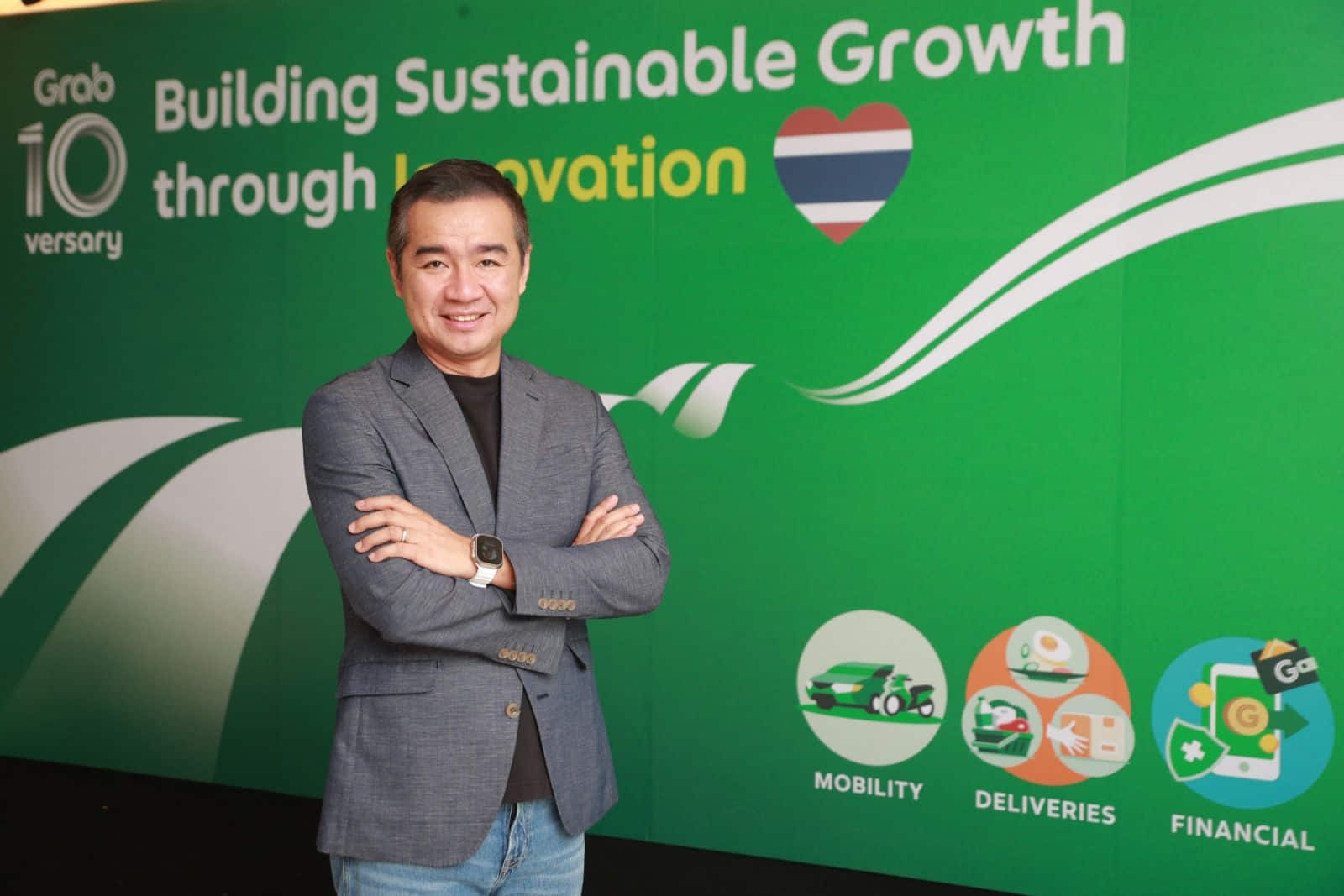 Grab Thailand unveiled 2022 achievement and announced its strategic priorities to build a sustainable growth in 2023. By implementing its key strategies, "Power of Superapp" and "Operational Efficiency," Grab aims to synergize all core businesses within the ecosystem to enhance the services, along with bringing in innovation and technology to improve the efficiency across its businesses which are Mobility, Deliveries, Financial Services, and Enterprise. 
Worachat Luxkanalode, Country Head of Grab Thailand, said, "Following the ease of the COVID-19 pandemic, we continue to see the positive outlook and significant growth of Grab businesses in Thailand, which also corresponds to the rising trend of the digital economy in Southeast Asia region*, especially in mobility and online food deliveries with continuous growth. Last year, our Mobility service obtained the operator license from the Department of Land Transport. The daily service usage slightly surpassed pre-COVID-19 level while the service usage among international tourists grew up to 152%** after the country reopened."
"Delivery services are still growing and becoming more popular. Despite the ease of COVID-19 situations, the behaviors of consumers have changed. Users are becoming more familiar with on-demand food and grocery delivery services. GrabFood service is growing, especially in upcountry which we observed the upcountry growth outpaced Bangkok by 3 times*** last year. Similarly, as groceries on e-commerce became trending, we noticed that one-third of products sold on GrabMart were fresh products. In addition, we also launched new products under Financial Services with an aim to uplift the quality of life for everyone in our ecosystem. For instance, we offered electric vehicle (EV) loans for driver-partners to earn their income in an eco-friendly way and developed PayLater by Grab service to provide alternative financial management, which continues to gain high satisfaction among our users."
With over 10 years of business operations in Thailand, Grab continues to drive our GrabForGood mission to build sustainable growth. This year, Grab focuses on 2 key strategies of "Power of Superapp" to synergize all businesses and create mutual benefit within the Grab ecosystem, and "Operational Efficiency" driven by innovation and technology to further enhance all operations of Grab, covering its 4 core businesses of Mobility, Deliveries, Financial Services, and Enterprise.
Mobility focuses on 3 key areas as follows:

Uplifting the standard to build on trust: Grab still places high importance on safety, which is considered an outstanding quality of Grab and a key factor of consideration among users. For instance, developing and upgrading new technology, while maintaining service standards and intensive procedures among the driver-partners.
Revving up services for international tourists: Enhances the service and standard in welcoming over 28 million international tourists visiting Thailand**** through the joined forces with both public and private sectors to provide a great and seamless traveling experience, starting right at the airport, as well as, developing the application to better respond to the needs of international tourists.
Targeting premium segment: With the high purchasing power of the premium segment, Grab plans to launch a special campaign, targeting this consumer group. Also, increasing the number of driver-partners providing traveling experience with EVs in response to rising demands.
Deliveries come with 3 highlights as follows:  

Assuring in Quality: Ensuring the quality of services and restaurants on the platform, while highlighting the #GrabThumbsUp sub-brand to present the specially curated famous restaurants with ultimate savors nationwide. Also, launching upcoming exclusive campaigns to win the hearts of consumers.
Increasing Efficiency in Food and Mart Deliveries: Implementing the technology and management systems such as mapping and waiting time estimation for food delivery to enhance accuracy and minimize delivery time.
Building Membership and Loyalty: Providing the 'GrabUnlimited' subscription package with more privileges and discounts that cover all services of Grab.
Financial Services to support driver-partners and merchant-partners.
For instance, Grab offers loan expansion for merchant-partners of up to THB 500,000 to provide financial support for business expansion and enable cash flow. Grab also expands new financial products for driver-partners, including loans for product installments such as gold, electrical appliances, and motorcycles, as well as insurance products for a ride-hailing service through the application to provide assurance for both driver-partners and passengers.
Enterprise solutions to support the business segment
Through Grab for Business, the service will help enterprise users to manage all Grab services, enabling them to better manage their time and cost more effectively. Grab also fully revs up the advertising market with GrabAds, integrated advertising solutions within superapp ecosystem, which helps marketers to gain consumer insights and reach out to the right target group across the Grab platform.
"For a long-term strategic plan, Grab Thailand aims to drive the company towards achieving sustainable business growth. We will bring in new technology and innovations, aligning with the concept of 'Building a Sustainable Growth through Innovation,' which covers 3 key areas of improvement including 1) Building sustainable growth for everyone within the ecosystem. Not only for the business profits but more importantly, to create a positive impact for all driver-partners, merchant-partners, users, as well as, our society, 2) Driving Thailand forward with a modernized working mode, access to technology or digital benefits, and collaborative efforts to create a sustainable environment, and 3) Building trust to become a top-of-mind brand for Thai people, beginning with creating a great culture for all employees, cultivating in good governance, and building human resources with thought-leading skills and perspectives to grow the business with sustainability in a long run," concluded Worachat.