Grab Thailand launches "GrabCampus"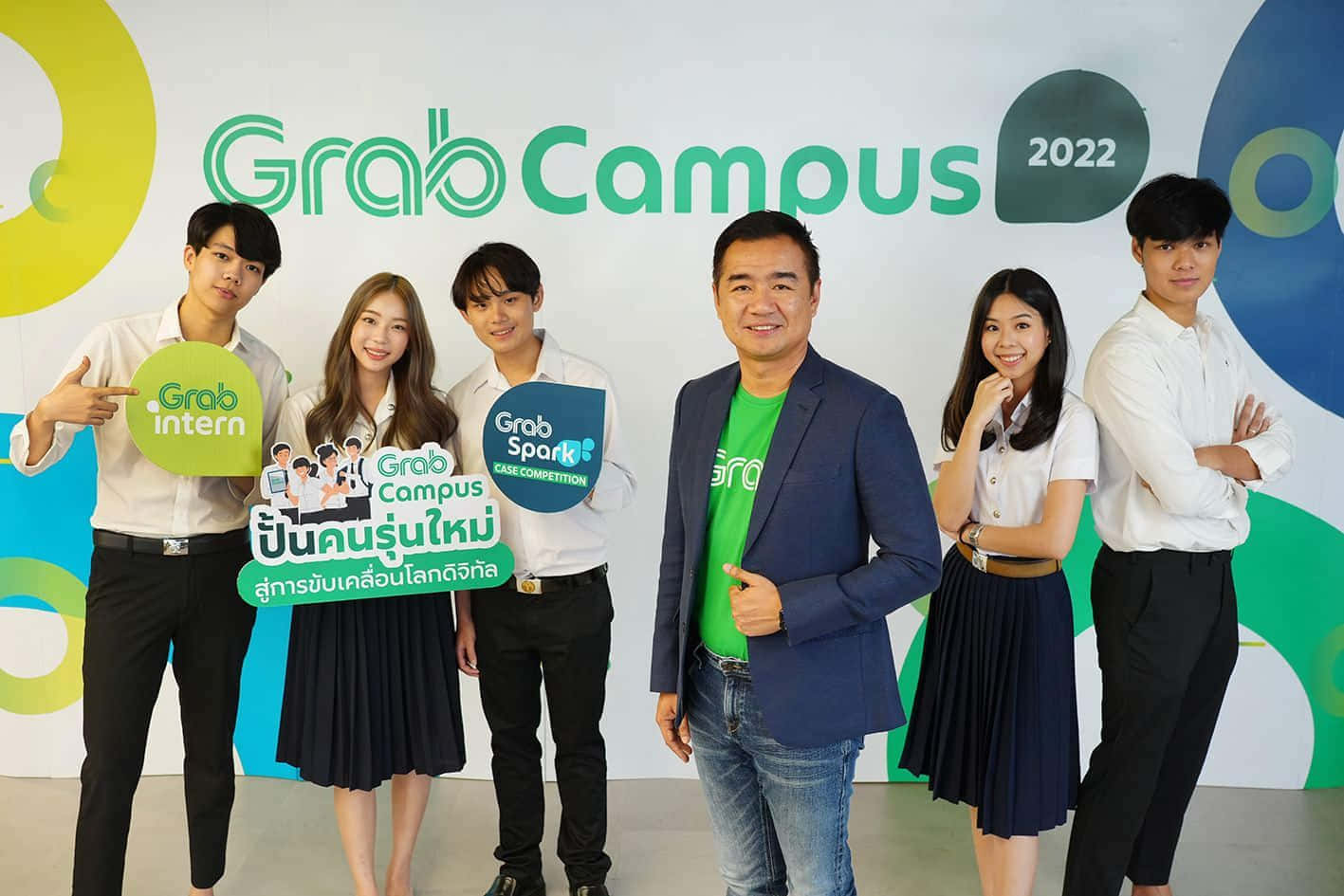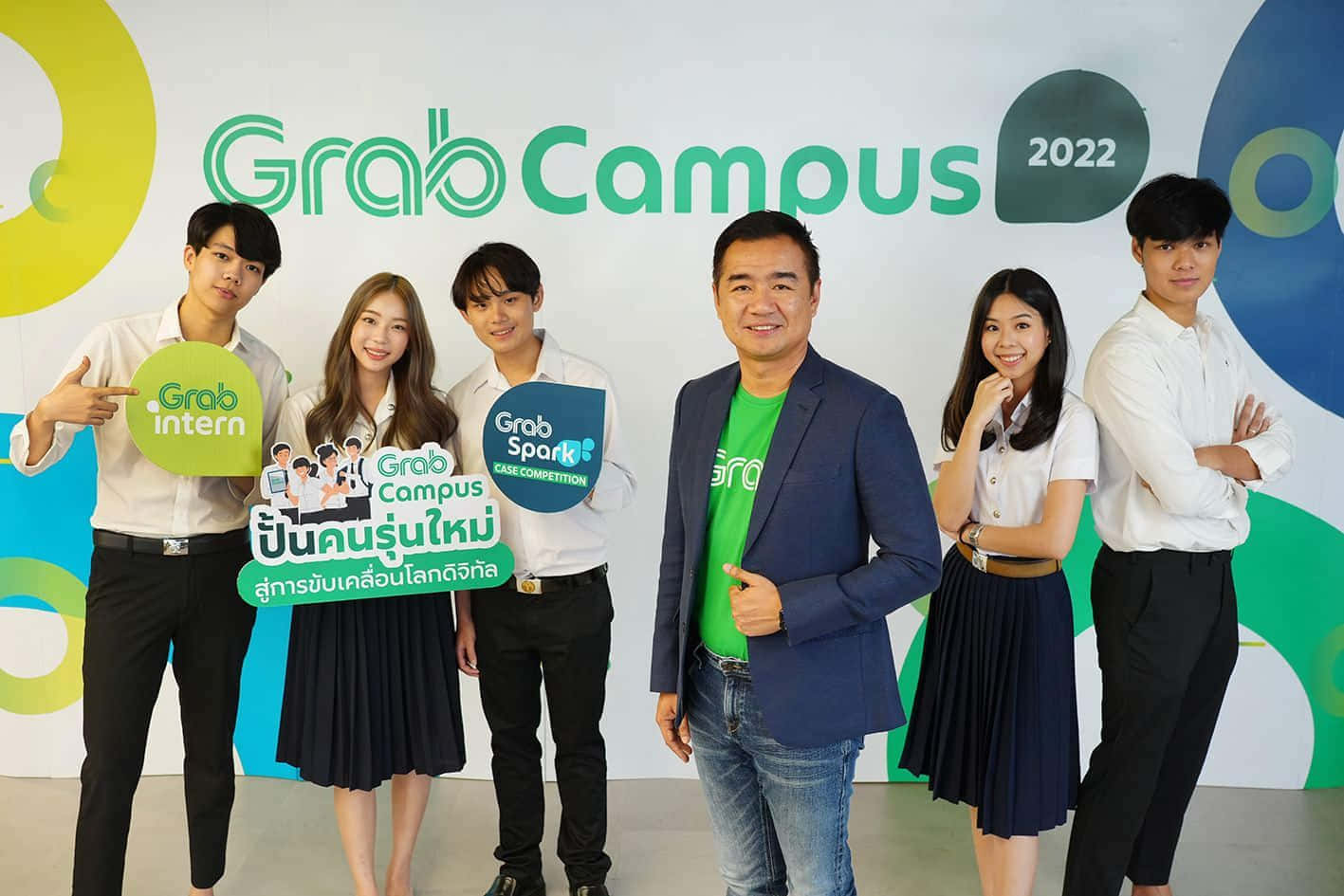 Grab Thailand launched the GrabCampus project, empowering the young generation to showcase their business potential with hands-on experience at Grab. The project consists of three key initiatives: GrabSpark – a business case competition for university students to develop strategies for driving business growth with big data with a chance to win prizes worth more than THB 100,000; GrabIntern – an opportunity for university students to sharpen skills in professional business management while taking in the socially-conscious business concept at Grab; and GrabCampus Roadshow – a series of events that Grab Thailand executives and teams share their experience and knowledge in the digital business with the goal to inspire and prepare university students for the future.
Worachat Luxkanalode, Executive Director of Grab Thailand, said, "Access to knowledge, education, and essential skill development are keys to the growth and betterment of our society. At the core of our GrabForGood mission, we strive to utilise technology to make a positive impact on people. Grab Thailand has started a number of initiatives to promote and support all partners in the ecosystem such as 'GrabAcademy' – to upskill and enhance knowledge of Grab driver- and merchant-partners as well as 'Grab The Future' – to provide scholarships to the children of our partners.
"To continue our commitment in creating a wider impact, this year we have launched GrabCampus – a new initiative aimed to support and enhance the potential of university students. The young generation is the main driving force in bettering our society and we are proud to be able to provide a platform and opportunity for them to showcase their talent, get hands-on experience with the team of professions, and guide them on how to cultivate shared values when conducting business in the society."
GrabCampus consists of three main initiatives: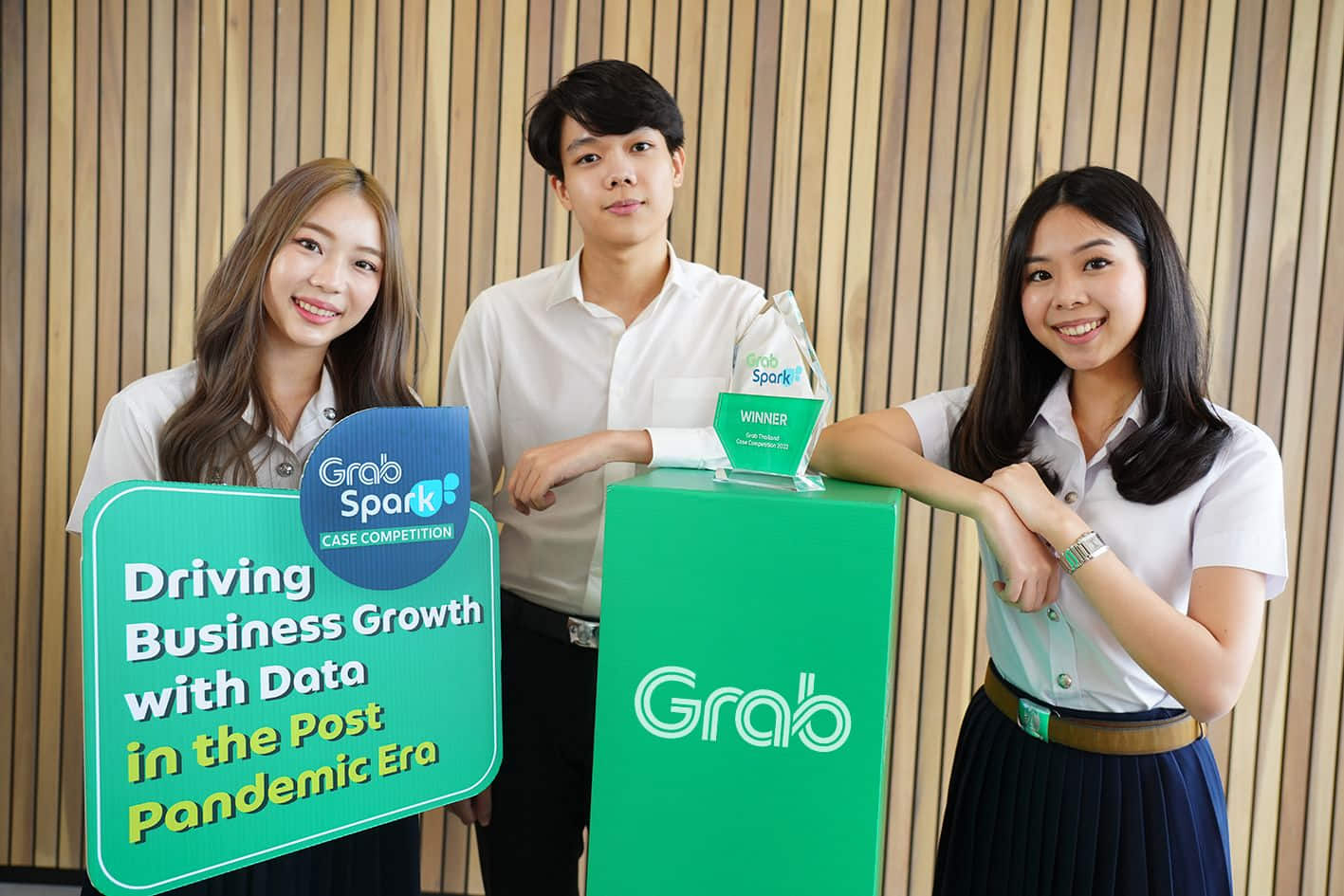 GrabSpark – the first business case competition by Grab:

A platform for university students to showcase their talent through business plan and strategy development under the topic "Driving Business Growth with Data in the Post-pandemic Era" to win prizes worth more than THB 100,000 and an honourable trophy, as well as a chance to join GrabIntern. The opportunity is open for university students from all levels and faculties. Application period is 1-21 August 2022.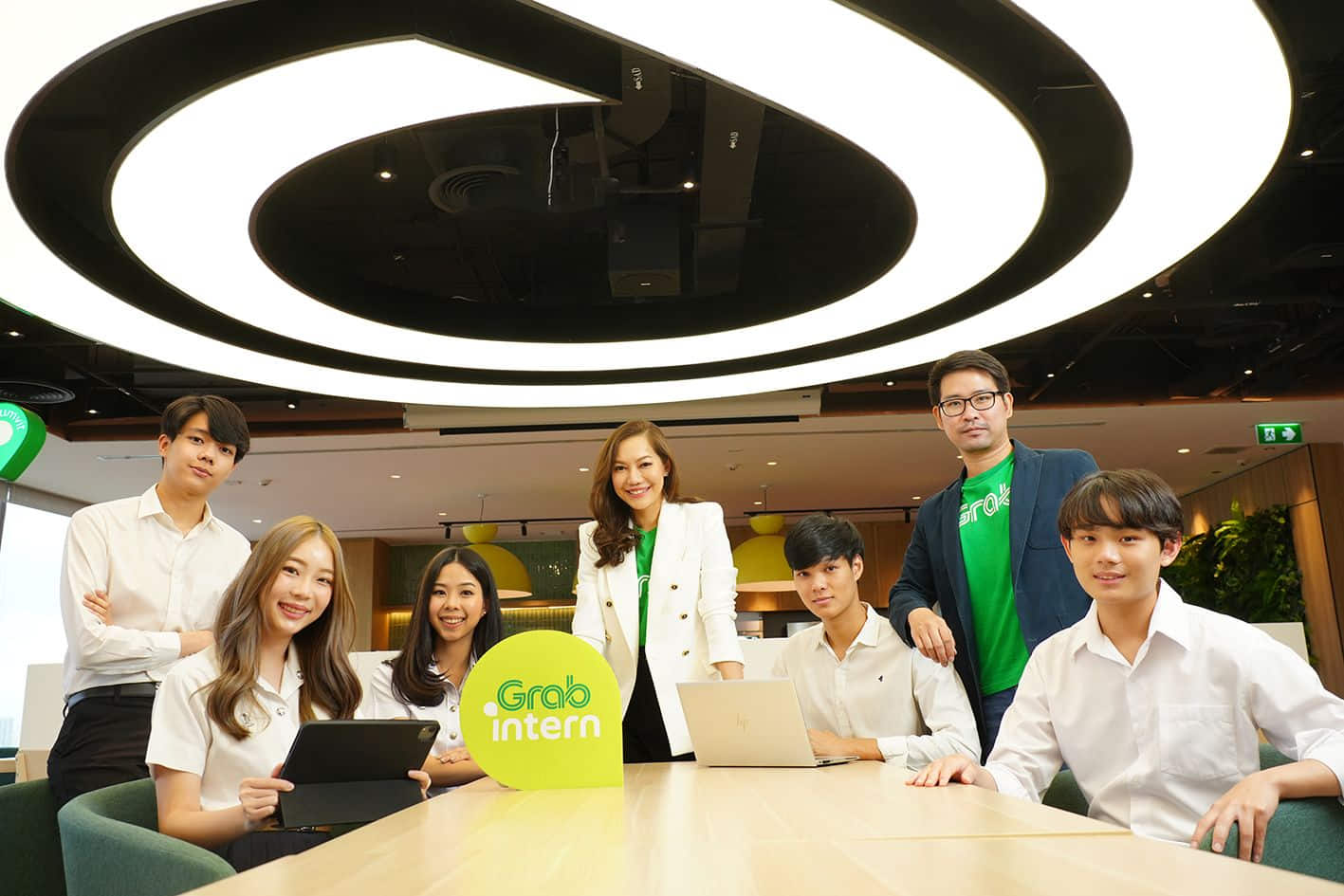 GrabIntern

– an opportunity for university students from all levels and faculties to get hands-on experiences of working at Grab. Each year, 20 selected GrabInterns will not only get to sharpen their business and management skills but also expand perspectives in utilising technology to drive positive social impact through the 'socially-conscious business' concept. They will get to work closely with Grab Thailand executives and diverse teams including Strategy, Planning and Business Development, Marketing and Business Partnership, and Operations, covering Transportation, Delivery, and Financial Service businesses for a period of two months with competitive compensation.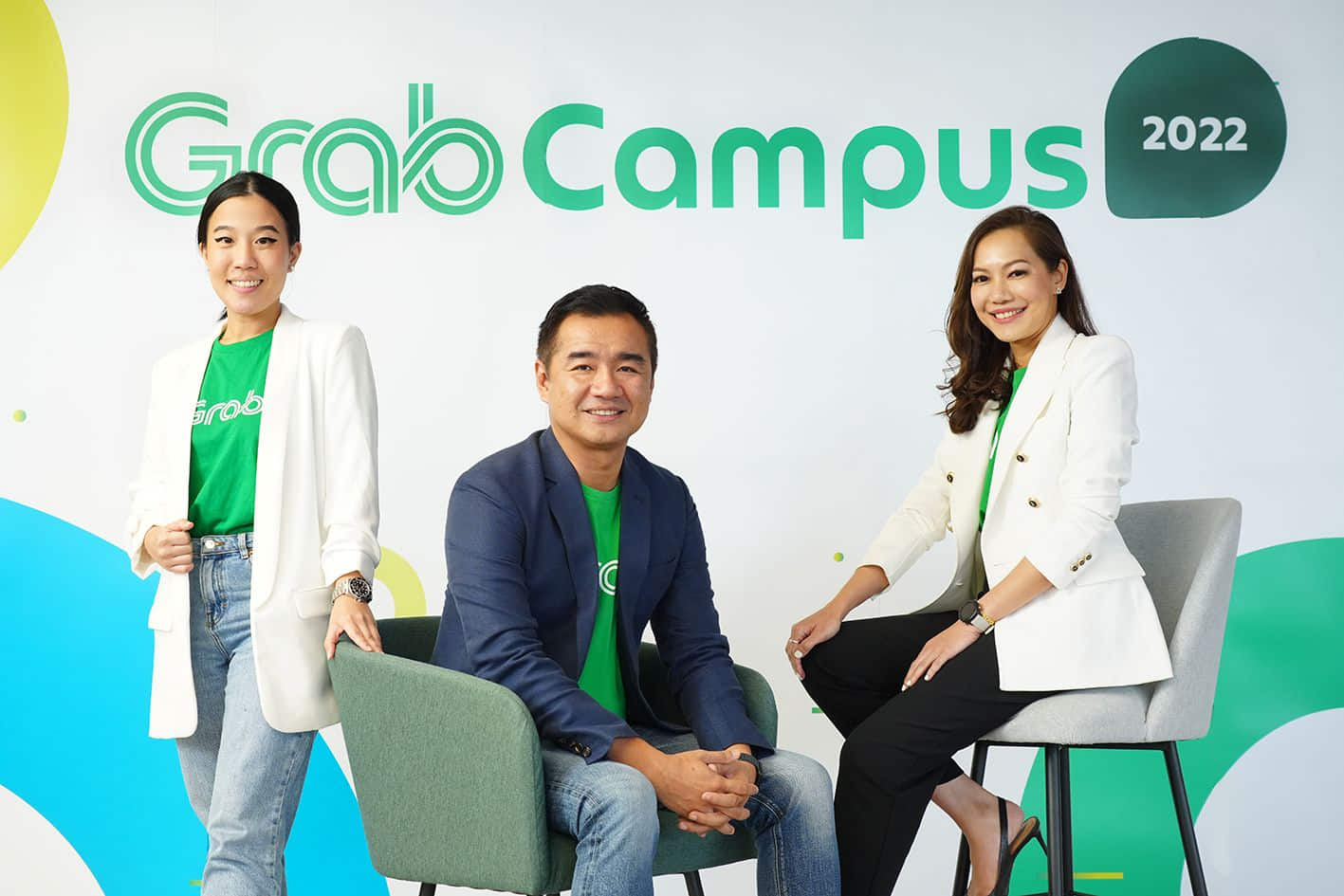 Grab Roadshow

– a series of talks by Grab Thailand executives to share their work experience at a tech company with the aim to inspire and prepare university students before they take on a career path.  
"In addition to a challenging job, compensation, and corporate culture similar to their core values, the new generations, especially Gen Z and Millennials, are seeking a more meaningful career – a career that can create a positive change. We hope that GrabCampus will be another initiative that equips the youth with the knowledge and skills to drive a positive impact on society, forges them to become a valuable workforce, and inspires them to conduct a business in a way that it can prosper alongside social development and the environment,". Worachat concluded. 
For more information about the GrabCampus project, please visit grb.to/GrabCampusTH  
###