Grab and Marvel Studios' 'Avengers: Endgame' Team Up for 'Saving the Everyday with One Super App' Campaign
Grab's users can enjoy an easier life via our supper app with more privileges and benefits.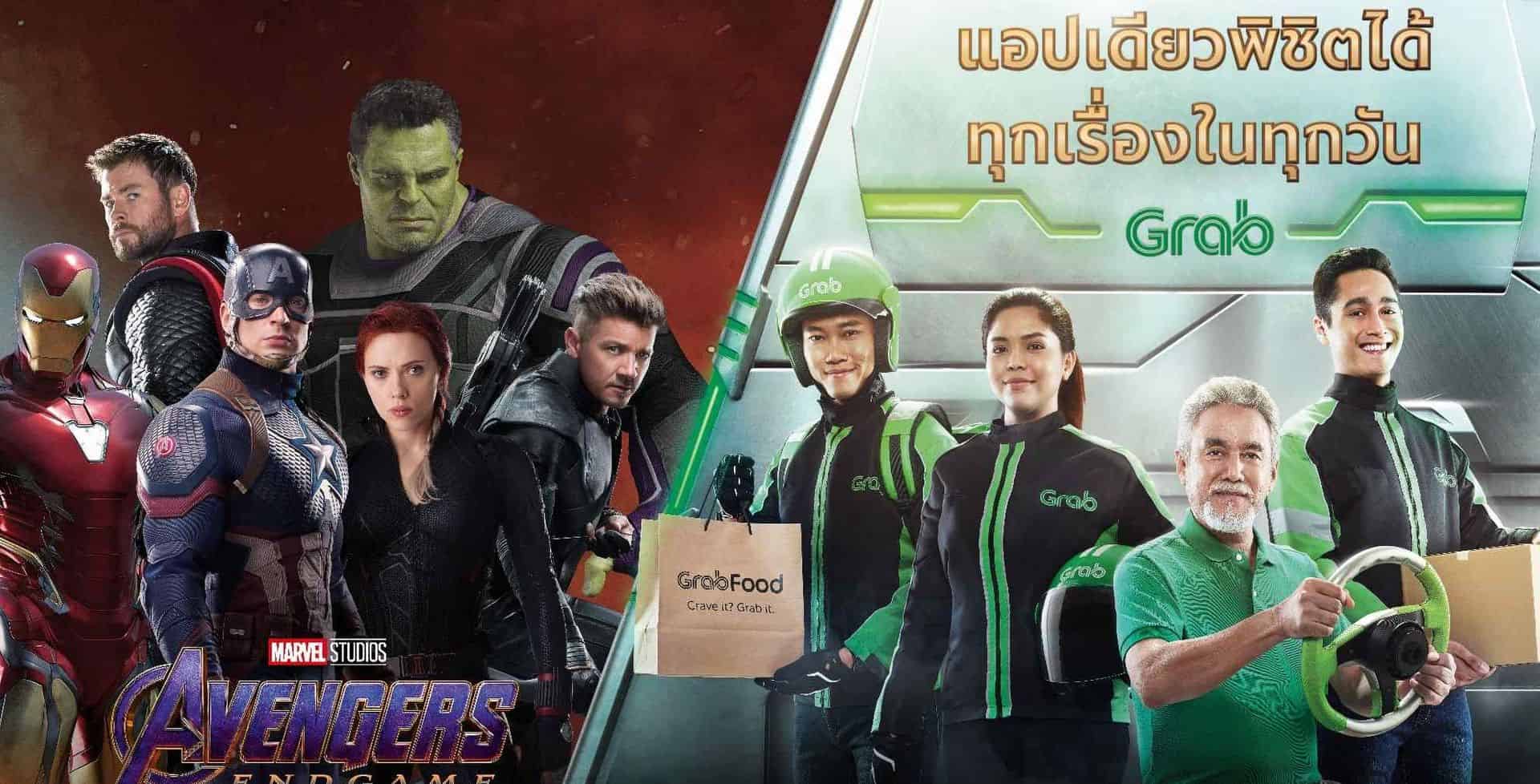 BANGKOK, 18 April 2019 – Grab, the leading super app in Southeast Asia, has teamed up with Marvel Studios' Avengers: Endgame to launch 'Saving the Everyday with One Super App' in Thailand and across Southeast Asia, a new campaign to bring more benefits to Grab's loyal users and strengthen Grab's Better Everyday commitment to improving customers' experience. This campaign will help make lives a little easier with one Grab super app. While we can't save the world, we can save you from everyday hassles.
Grab's users can enjoy an easier life via our supper app with more privileges and benefits. Starting today, all Grab users will have access to unlock tickets to the final instalment of the franchise Marvel Studios' Avengers: Endgame exclusive merchandise, movie tickets to Grab's premiere screening, as well as a trip to Comic-Con 2019 in New York, by simply using the various everyday services available on the Grab app.
GrabRewards
Enjoy exclusive members-only screening event together with giving back to children:
Platinum users can redeem 3,500 GrabRewards points for two tickets to see Marvel
Studios'* from today until 25 April. Avengers: Endgame on 25 April 2019 at 7.30 pm at
Paragon Cineplex plus two combo sets of popcorn and drink. Also, users will get a
chance to become a superhero for children by donating the same GrabRewards points to
buy a movie ticket for kids from Baan Nok Kamin to enjoy their favorite superhero movie
on 30 April at Lotus Bangkapi.
Users can also use GrabRewards points to redeem premium merchandise items from the
franchise flick until 7 May. A phone ring can be redeemed with 1,000 points, a cap with
1,500 points and a protein shaker at 1,800 points.
GrabStamp
With each ride, food order or transaction through the Grab app from 29 April to 7 May, users will get one stamp to collect for more benefits, limited 1 stamp per 1 service. For example, two stamps will unlock a GrabFood discount of 100 baht (up to a maximum of 300 baht), while users who get three stamps will earn a movie ticket to see Marvel Studios' Avengers: Endgame. The most frequent user will have a chance to win a trip to Comic-Con in New York.
GrabFood
From 22 April to 7 May, Avengers cutlery set limited edition will be delivered along with your favorite food on GrabFood orders over 350 baht.
Other than these amazing exclusive rewards and prizes, the Grab app will get a super makeover during 18 April to 5 May with the launch of Avengers-themed stamp cards. Users can easily look up where the nearest heroes are by clicking on the 'Transport' tile, as Grab vehicles show up with a new look.
For more information and promotion details, please visit https://www.grab.com/th/avengers-endgame/ and Grab Thailand's Facebook page GrabTH
#GrabTH #BetterEveryday
Disclaimer: * First 100 redemption for Platinum users, 1 redemption for 2 movie tickets.