Grab aims to drive financial inclusion towards realizing Thailand 4.0
Grab announces commitment to driving financial inclusion in Thailand
A comprehensive suite of financial services by Grab Financial Group will be offered to all consumers, driver-partners and merchant-partners to help improve their quality of life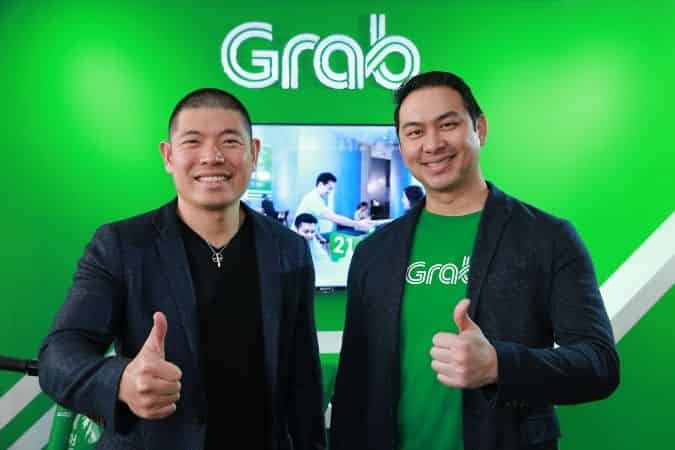 BANGKOK, 22nd July 2019 – Grab, the leading everyday super app in Southeast Asia, today reaffirmed its commitment and vision to supporting financial inclusion in Thailand during the Bangkok FinTech Fair 2019. Leveraging the scale of existing super app platform embedded into everyday lives of consumers, Grab aims to bridge the gap of financial services in Thailand by providing millions of unbanked or underbanked access to financial services.
According to the PWC Global Consumer Insights Survey 2019, mobile penetration in Thailand grew 19% from 2018 to 2019 to 67%. There is tremendous opportunity for the country to go cashless over the next few years and great potential in digital finance as Thailand drives towards Thailand 4.0.
Grab's CEO and Co-Founder Anthony Tan said, "At Grab, we believe that FinTech should be deployed for the good of society and the economy. Together with our partners and governments, we hope to drive Southeast Asia forward by giving millions of unbanked people access to digital payments and financial services, unlocking their economic potential and improving their livelihoods."
Since its founding in March last year, Grab Financial Group has helped open over 1 million bank accounts and has become the most popular digital wallet in Southeast Asia, reaching unbanked and underbanked consumers in the region, offering them a safe and convenient digital wallet, and accessible financial services. Grab is currently the only company with access to e-money licenses in the six major ASEAN countries – Singapore, Malaysia, the Philippines, Thailand, Vietnam and Indonesia.
Last November, Grab Thailand announced a strategic partnership with KASIKORNBANK to transform consumer experience and enhance its ecosystem by leveraging KASIKORNBANK's expertise in digital banking. Since then, Grab Thailand has introduced a range of financial solutions in partnership with KASIKORNBANK including:
Personal Loan – was launched in Q1 this year to offer our driver-partners credit without collateral. The drivers are using the loan to pay for car maintenance, children education expenses, rent and groceries to improve their quality of life.
Hire Purchase Loan – was launched earlier this week in partnership with KASIKORNBANK's subsidiary, KLeasing. The Hire Purchase Loan offers driver-partners a mean to acquire new motorcycles, helping them serve their consumers better.
SME Financing – is offered to all merchant-partners without collateral, and at competitive interest rates, helping them to scale and grow their businesses rapidly which eventually help reduce costs to consumers and fuel the growth of economies including job opportunities.
On top of the financing solutions, services such as on-site bank account opening and cash payouts are extended via the Grab app to Grab driver-partners and merchant-partners, helping them go about their daily businesses with more flexibility and convenience. To enable our driver-partners provide a better life for their families, Grab also offer them a zero-interest financing plan for smartphones.
"People are using Grab app more as we continue to bring them greater convenience in their everyday life and we have already started working hard to integrate finance service to drive financial inclusion in the country. For consumers, we have GrabPay wallet and GrabRewards, allowing users to pay for all Grab services including rides, food delivery and express delivery while collecting reward points seamlessly within one app; For our drivers, we offer many financing options to help improve their quality of life such as competitive rate personal loan and hire purchase loan through our partnership with KASIKORNBANK, and zero-interest smartphone plan. For our merchant partners, SME loan is offered to help them scale and grow their businesses more quickly," said Tarin Thaniyavarn, Country Head of Grab Thailand.