Scammers are posing as Grab to take advantage of your data! 
We've received a number of reports from merchants being scammed. Take time to assess the situation and don't fall victim to these tactics! 
Be vigilant with your information online!
Remember these tips to avoid online scams: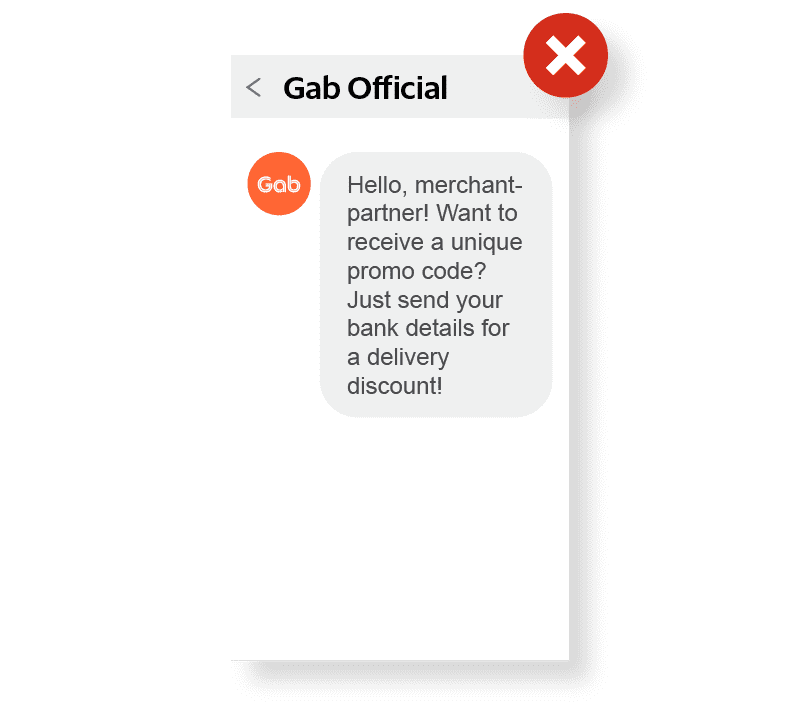 Do not share sensitive data!
Avoid sharing personal information such as your Grab Merchant App credentials, bank details, pins or OTPs with anyone.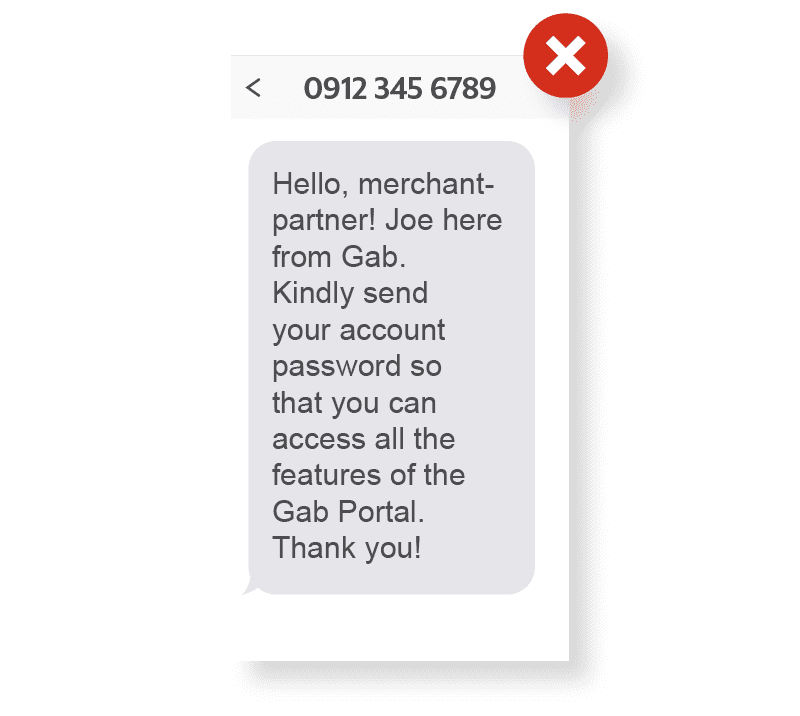 Be careful when you answer.
Be wary of messages or calls from individuals posing as Grab. Grab representatives will NEVER ask for banking information such as account passwords, pins or OTPs.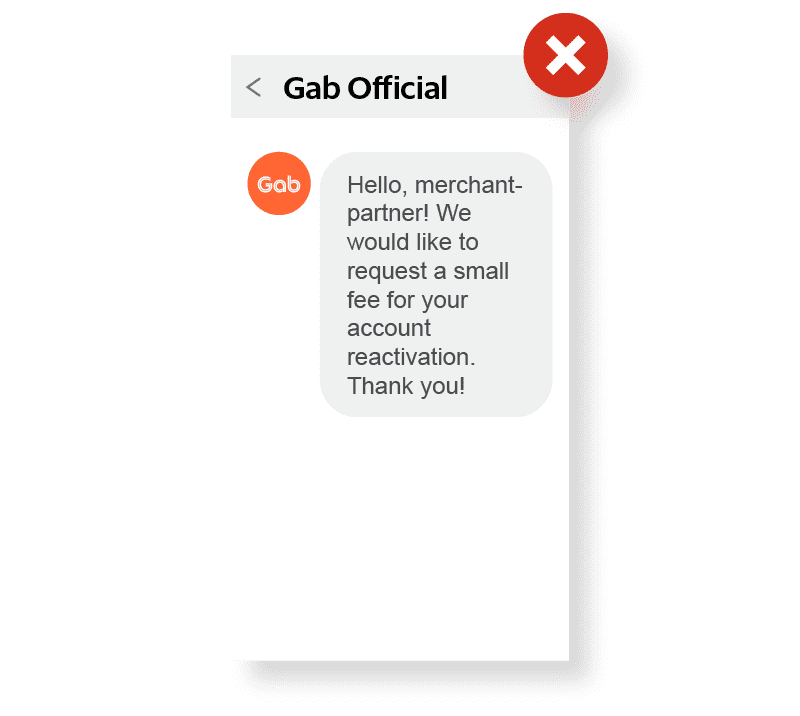 Keep an eye on odd requests.
Do not entertain requests such as sending money for account validation or turning off your internet connection.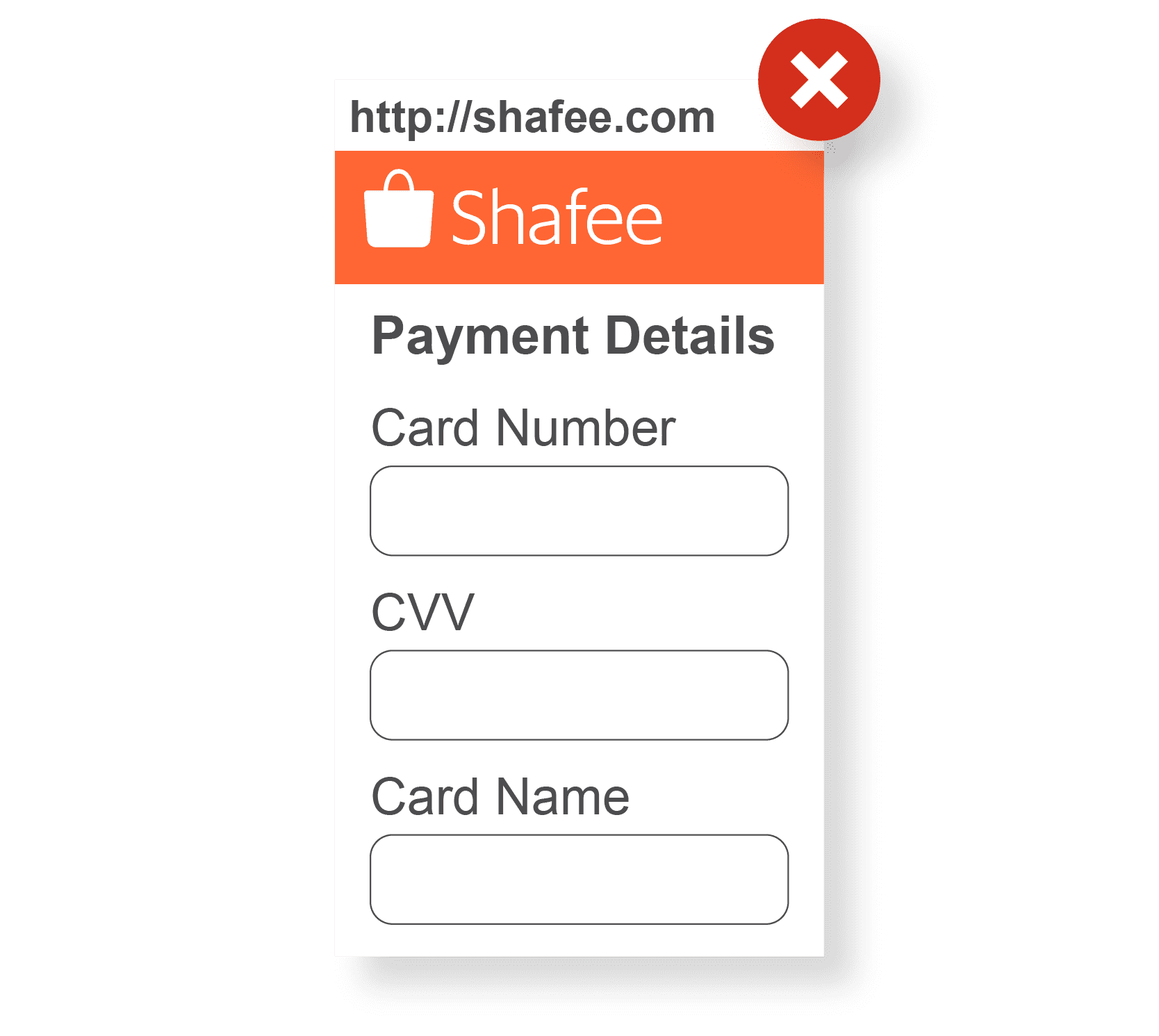 Read before you click.
Watch out for fake links that ask for personal information. Only answer sign-up or survey forms from official Grab Viber and SMS accounts or through your Grab Merchant App.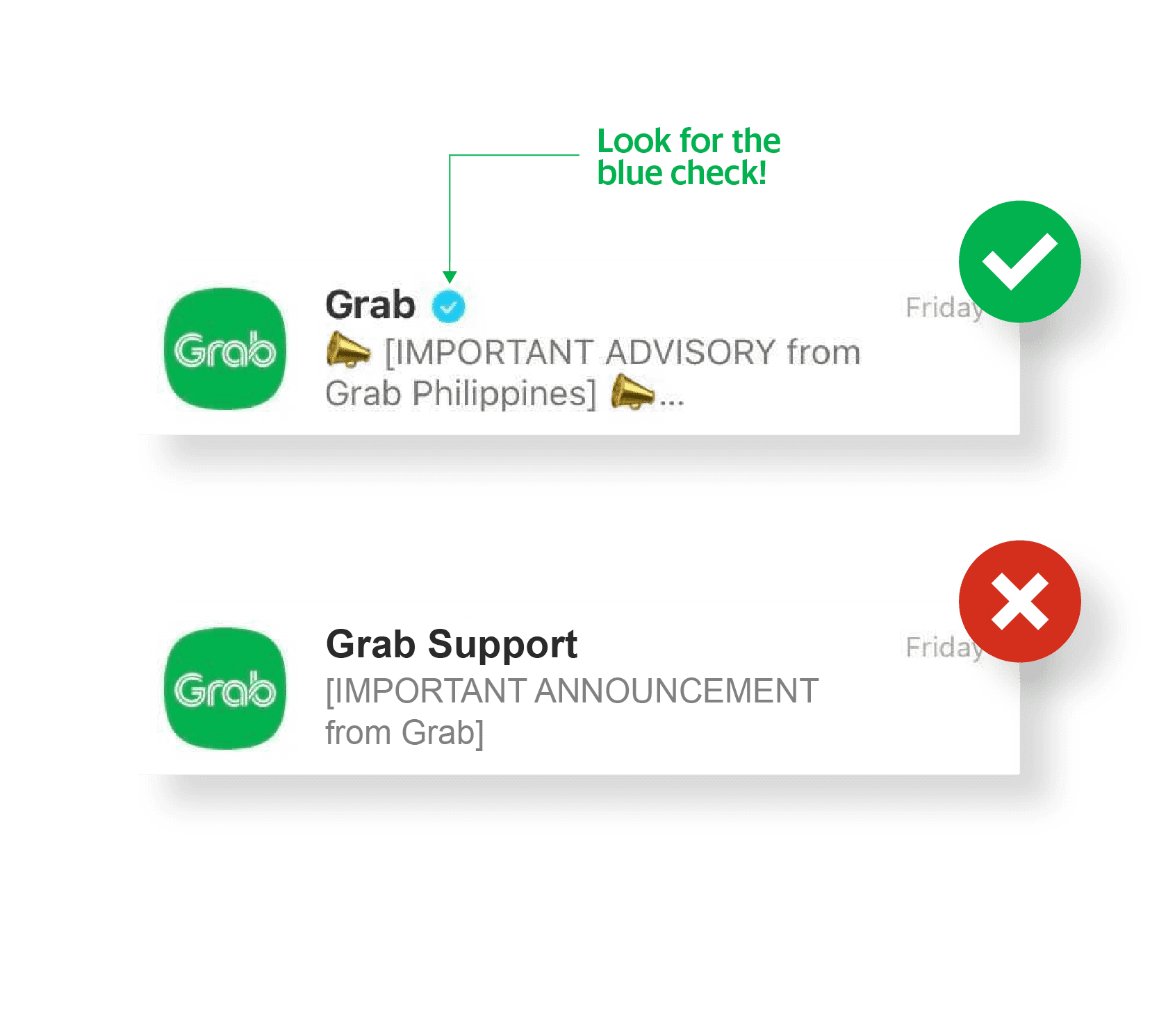 Look for the blue check!
Official promos from Grab Philippines will only be coursed through our official social media accounts, SMS, email, or through your Grab Merchant App.