GrabExpress
Freedom from worrying about your deliveries.
Why GrabExpress?
Get your parcels delivered on-demand, with real-time tracking
*Parcels are insured for up to a maximum of PHP 10,000 (as of 3 July 2019).
Book A Ride

Set your parcel's pickup and drop off points and hit confirm.

Get A Rider

We'll contact riders around you to assign you a rider.

Track Your Parcel

Sit back, relax and wait for your rider to pick up your parcel.

Arrive Safely

Share your ride with your recipient and track your parcel in real time together.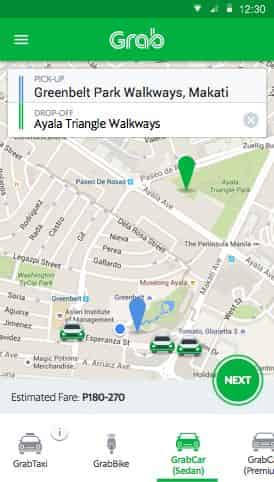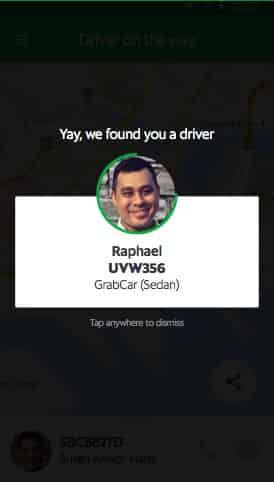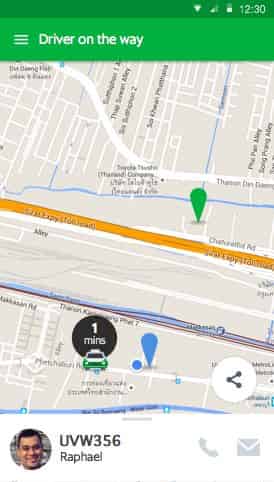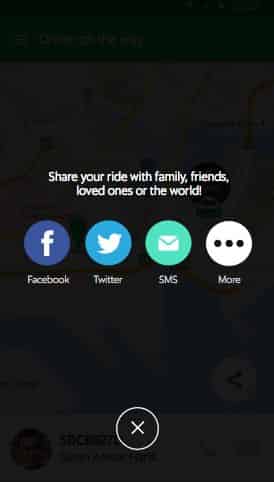 What is GrabExpress?
GrabExpress is an on-demand, premium delivery service that aims to provide customers in Metro Manila and Cebu City with the convenience of booking deliveries with a few quick clicks. Send items such as documents, parcels, and gifts to business partners or loved ones, and track your delivery in real time.
GrabExpress offers other similar services: GrabExpress Lite and GrabAssistant. Below is a detailed comparison of the different services.
GrabExpress

GrabExpress is Grab's premium delivery service, offering on-demand door-to-door deliveries.
GrabExpress Lite

Enjoy lower fares with GrabExpress Lite! Deliveries are point-to-point/curbside only.
GrabAssistant

GrabAssistant is Grab's concierge service, allowing customers to request for riders to buy items (Pabili) or queue (Papila) in line for them. Say goodbye to late payments and unsatisfied cravings!
Cash on Delivery (Beta)

Cash on Delivery (Beta) gives you the option to collect cash from your recipient upon delivery of the package. In a Cash on Delivery trip, the rider will collect the item from you, deliver it to the recipient and collect the cash payment, then return to you with the cash collected.
How do I use GrabExpress to book?
Open the Grab app and select the Delivery option. Key in your pick-up and drop-off points, and tap GrabExpress. Choose from GrabExpress, GrabExpress Lite, Cash On Delivery and GrabAssistant. Enter the recipient's name and contact number, as well as a short description of the goods you will be having delivered. Confirm your booking.
We advice you to seal items to be delivered only after they have been inspected by the rider. Ensure that your items are well packed for safe transportation, and allow your rider to take a photo as proof of pick-up. Ask for your copy of the Waybill.
Once a biker is allocated to you, you may reach him/her through the contact number displayed should you have any questions or additional instructions. Share the ETA to the recipient of your package in order to allow him/her to anticipate the delivery.
Please note that rider waiting time is only 10 minutes, after which they are given the right to cancel your booking.
How is GrabExpress different from your other products like GrabTaxi and GrabCar?
GrabExpress is a service that allows customers to transport documents, parcels, forgotten items, food, and other goods from one place to another. GrabTaxi and GrabCar are similar in terms of use, but caters only to the transport of passengers.
How is GrabExpress different from other courier services?
GrabExpress is an on-demand courier service with real-time tracking and notifications.
Can GrabExpress do advanced booking or keep a parcel overnight for next day delivery?
As an on-demand courier service, GrabExpress carries out deliveries only after a booking confirmation.
Does GrabExpress deliver outside of Metro Manila?
GrabExpress delivers within Metro Manila and within Cebu City.
Will my package be safe?
All GrabExpress riders qualify for Grab's standards and have submitted NBI clearance forms upon application. Should anything happen to your package, rest assured that you are covered by insurance up to a maximum of ₱10,000 while any pharmaceutical products, fashion jewelry, bottled beverages, perishable goods, cash and cash-equivalent items for Cash-On-Delivery transactions are insured up to a maximum of ₱5,000.
What requirements do I need to claim insurance?
Photo of the item
Official Receipt of the item
Official GrabExpress Waybill (old or new)
Name of the Payee
Copies of two (2) valid IDs and 3 specimen signatures
Police Report (optional)
Screenshot/s of conversation between the rider and the customer (optional)
What are my modes of payment?
You may pay for your GrabExpress bookings through cash on delivery, credit/debit card, or GrabPay.
Note for Cash on Delivery: Once the package has been received, the GrabExpress rider will return to the sender to claim the delivery fare in cash.