Dapetin Reusable Cup gratis dari Starbucks dengan pesan 2 minuman winter ini di GrabFood.
Gak kerasa ya GrabFoodie, bulan Februari udah menyapa aja. Padahal baru kemarin banget kita lihat gemilangnya kembang api di angkasa sambil ucap doa dan resolusi. Banyak pasti nih yang kamu minta, tapi kalau minta balikan sama mantan, belum tentu bisa dikabulin hehe… Tapi, saran aku nih yang berlalu biar berlalu aja, jalani tahun ini ke depan kalau bisa sama gebetan baru!
Kaya Starbucks, punya menu minuman baru "winter" yang bakal nemenin hari-harimu makin berwarna. Ada Okinawa Brown Sugar Latte dan Black Sesame Matcha Latte with Taro Foam.ru!
Dua menu yang udah ada sejak Januari kemarin ini ditunggu-tunggu banget. Seperti Okinawa Brown Sugar Latte, rasa espresso-nya yang juara dan dikombinasikan dengan gula merah khas Okinawa, pas banget buat kamu meyongsong masa depan yang cerah tanpa perlu gundah dan tengok ke belakang, sedap pokoknya!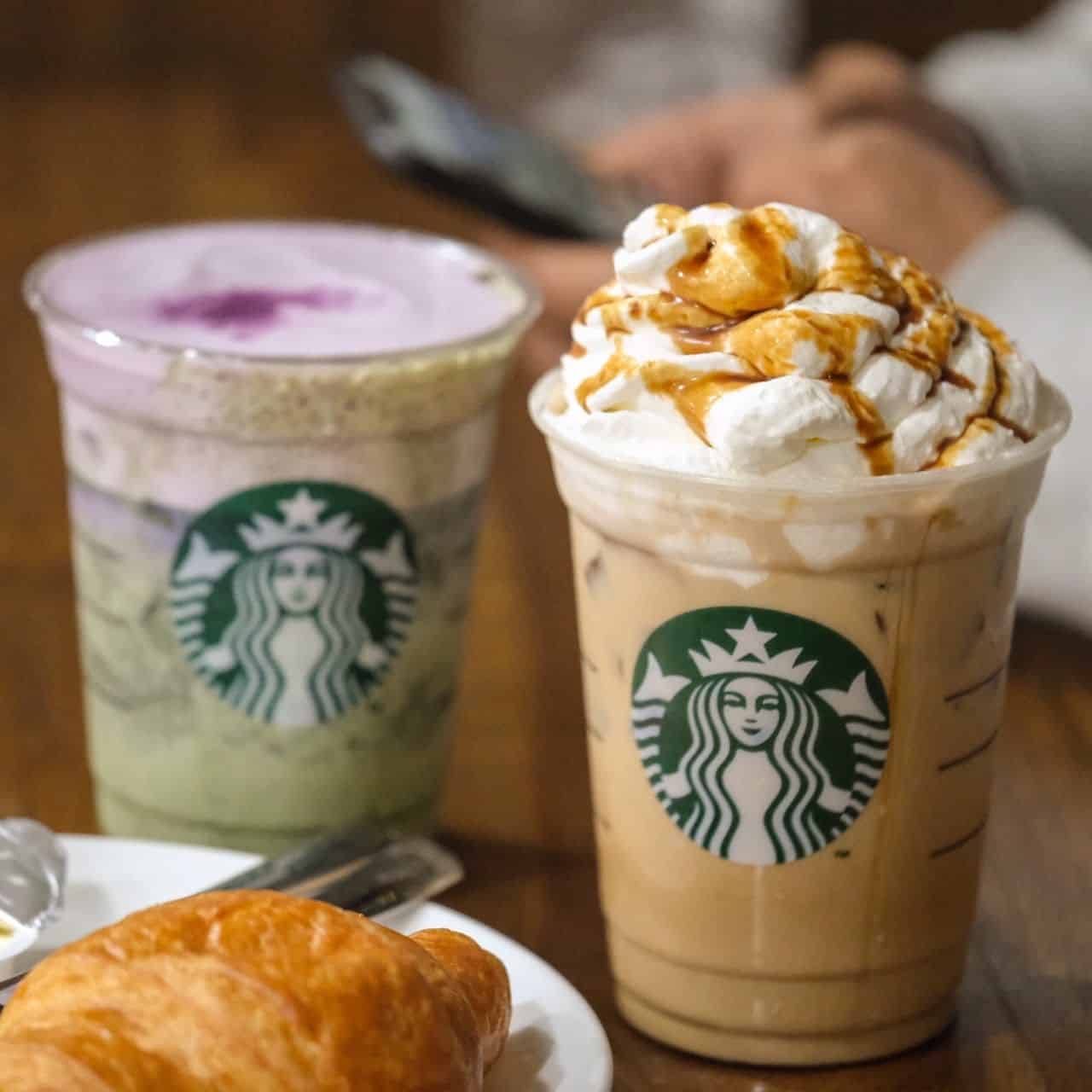 Buat kamu yang sukanya jalanin aja, pas banget sama Black Sesame Matcha Latte with Taro Foam! Matcha khas Starbucks dengan saus black sesame yang atasnya dilapisi Taro Foam dengan rasa yang kaya, hmm.. bakal buat perjalanan hidup kamu penuh warna, pastinya bahagia!
Mana nih yang masuk tipe kamu? Atau dua-duanya? Gapapa juga. Karena kamu bisa dapetin gratis Reusable Cup dari Starbucks untuk pembelian 2 minuman winter dengan ukuran grande lewat aplikasi GrabFood. Yuk, buruan pesan karena periodenya hanya dari tanggal 3 – 16 Februari.