Kuta is famous for its vibrant party scene, world-class day clubs and ultra-cool beach bars, which overshadow its wide range of dining hotspots. But you can't party hard on an empty stomach, so it's no surprise that Kuta offers a kaleidoscope of options to prepare you for your big night out. Explore its sun-kissed streets and you will quickly find that Kuta boasts hidden gems offering everything from pub food, all-day breakfasts and late-night snacks, alongside tropical havens where you can recover with nourishing eats. If you're on the hunt for delicious meals to keep you dancing all day and all night, these are Kuta's must-try restaurants for your next Bali holiday.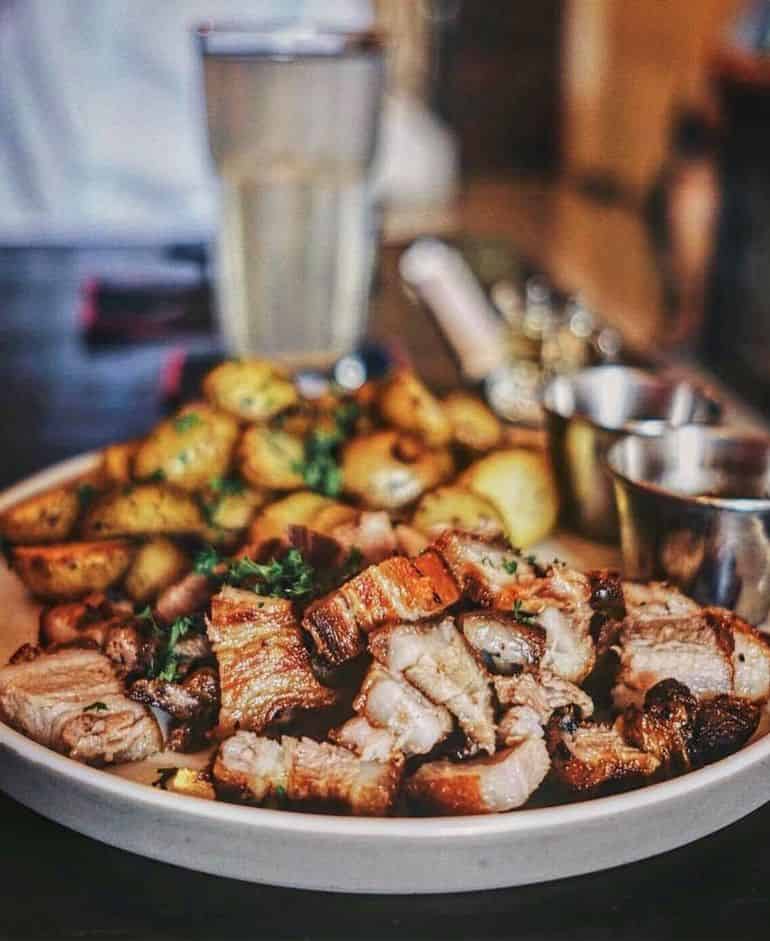 Bali is the place to be for pork lovers! You can find a host of babi dishes across the island, whether humble staples at quaint warungs on the side of the road or extensive spreads at upscale restaurants overlooking the river. From traditional Balinese babi guling to crispy charred pork ribs, you won't be short of choices at Pork Star: a humble little eatery offering a wide range of porky goodness. Indonesian dishes on the menu include Nasi Campur Pork Star, Bali-style with sambal matah, spicy pork rica-rica, and crunchy pork; while international offerings include Porkstar Bratwurst with Truffle Mashed Potato, Pork Belly Charsiew Style and Pork Kimchi. You could also try our personal favourite: the Pork Dynamite, featuring melted mozzarella cheese wrapped in tasty bacon.  
Pricing: 56,000–117,000 rupiah 
Address: Jl. Nakula No. 88, Kuta, 80361 Bali
Phone number: 0818 817 760
Opening hours: Monday–Sunday: 10am–10pm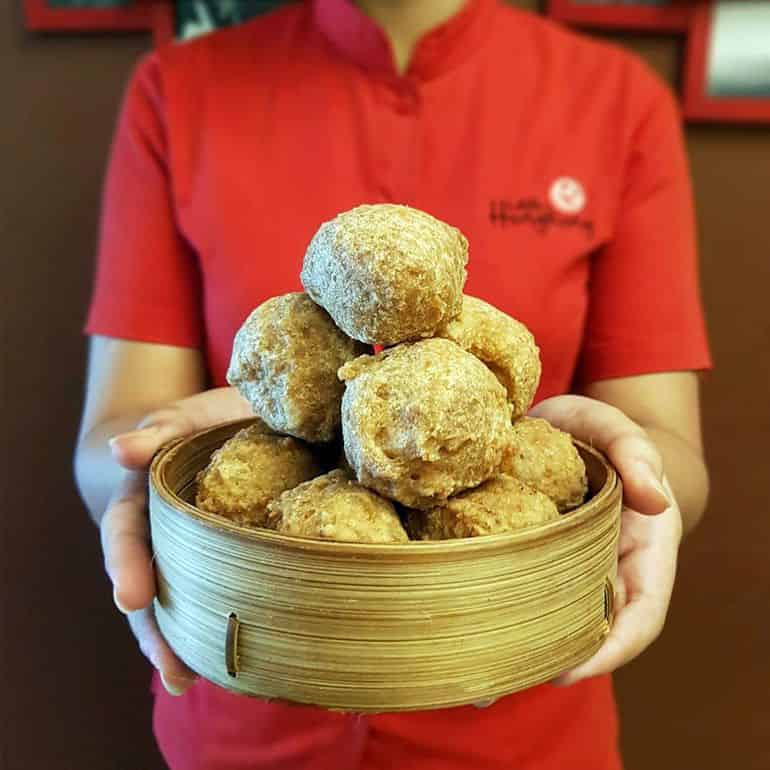 Sometimes the best way to recover after a long night of tearing up the dance floor is by tearing into a feast of Cantonese cuisine. Think thick yet tender noodles and succulent seafood, crispy BBQ duck and comforting rice porridge. This is what Little Hongkong Eating House does best: a vast range of sumptuous dishes to satisfy every Chinese food craving. If it's noodles you need, why not sample the Kwetiaw Goreng Sapi or Mie Babi Beijing? For tofu lovers there's a handful of choices such as Sapo Tahu Seafood and Tahu Goreng Little HK. The seafood options are extensive, and include Kepiting Soka Telor Asin and Ikan Dori Saus Singapore, while for bubur (porridge), who can refuse a steaming bowl of Bubur Kepiting? As a starter, why not try Bakwan Goreng, the perfect snack to open the meal. After a Little Hongkong Eating House feast you'll be more than ready to hit those Kuta streets!
Pricing: 43,700–331,000 rupiah 
Address: Jl. Raya Kuta No. 21/9, Kuta, Kabupaten Badung, 80361 Bali
Phone number: 0361 757 954
Opening hours: Monday–Sunday: 10.30am–10pm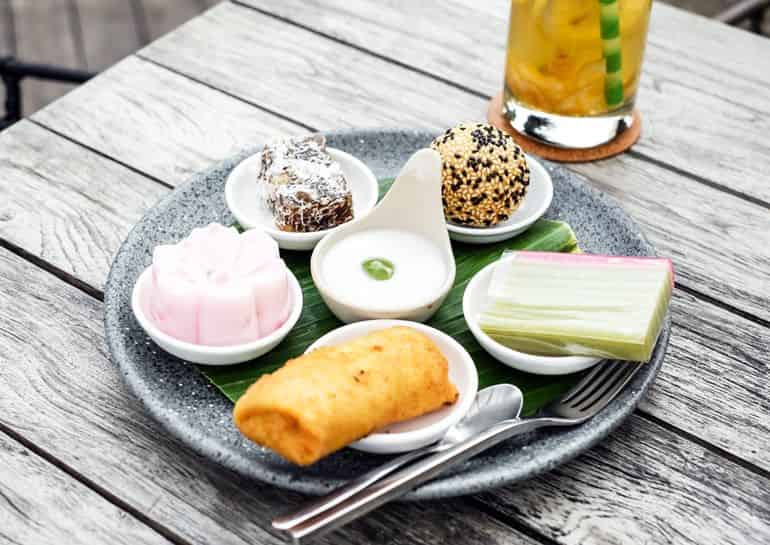 With its towering bamboo tree-like sculptures (think Singapore's Gardens by the Bay but Bali bamboo-style), and spice-rich "IndoAsian" cuisine, Wanaku has quickly become a standout restaurant for those seeking a local food experience with a difference. We all know Indonesian food can pack plenty of heat, so why not sample a few dishes from Wanaku to really get your night started? From Ayam Goreng Wanaku to Bakmi Goreng Wanaku, travel through the archipelago's myriad choice of dishes. Being so close to the ocean, the Ikan Bakar (grilled fish) is sure to be super fresh, or for something extra indulgent, how about Squid Salted Egg? Enak banget! The all-time Indonesian favourite Soup Buntut is a key fixture on the menu, while an order of Assorted Jajanan Pasar makes the perfect dessert. 
Pricing: 58,000–220,000 rupiah 
Address: Jl. Kediri No. 45A, Kel. Tuban, Kuta, 80361 Bali
Phone number: 0361 475 5100
Opening hours: Monday–Saturday: 11am–midnight; Sunday: 9am–midnight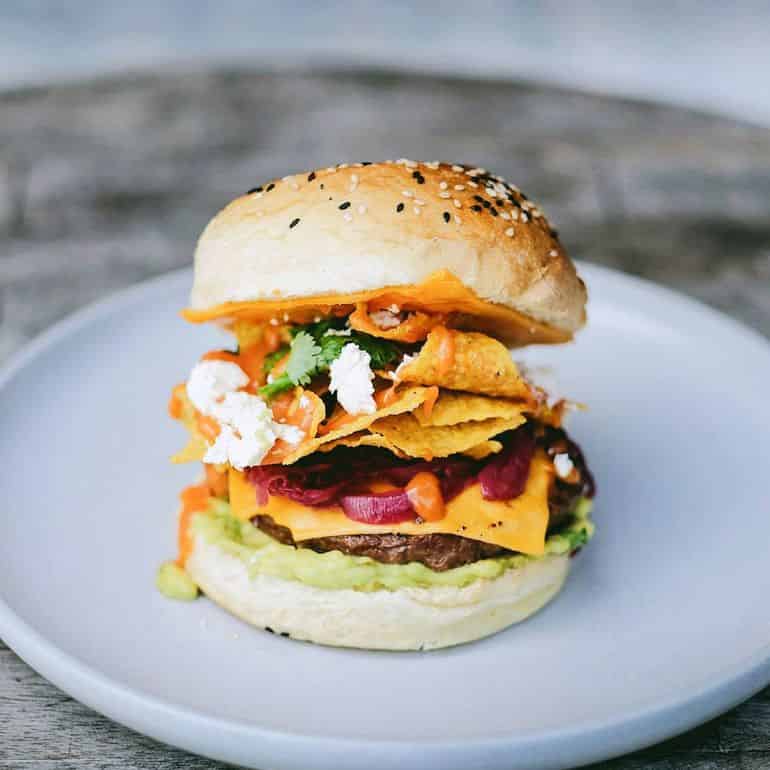 It's impossible to resist when a burger craving takes hold, and thankfully Kuta is home to one of the island's best burger joints. The burger artists at Nebula Artisans Burgerbar whip up towering, tasty burgers such as the Smokey Robinson, Truffle Cheese Burger and The Mexican. For sharing with friends there's the Nebula Rooster Platter or Nebula Porky Platter to really get you fuelled up for a busy evening. Or perhaps you're starting to feel a little jaded after all those late nights? Choose a Pitaya Bowl, Sunset Bowl or Acai Bowl to get you back on track. In fact, Nebula also serves up several healthy vegan dishes, so it could be the perfect place to kick off a new eating approach.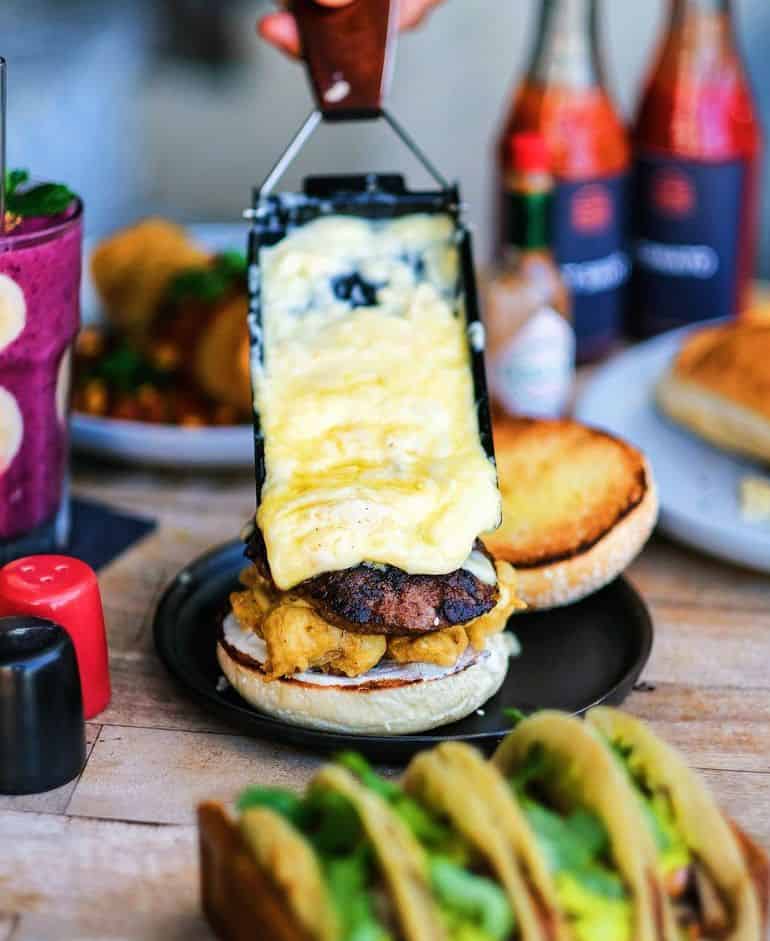 Pricing: 85,000–130,000 rupiah 
Address: Dekuta Hotel, Jl. Poppies II, No. 8, Kuta, 80361 Bali
Phone number: 0361 764 502
Opening hours: Monday–Sunday: 7am–10pm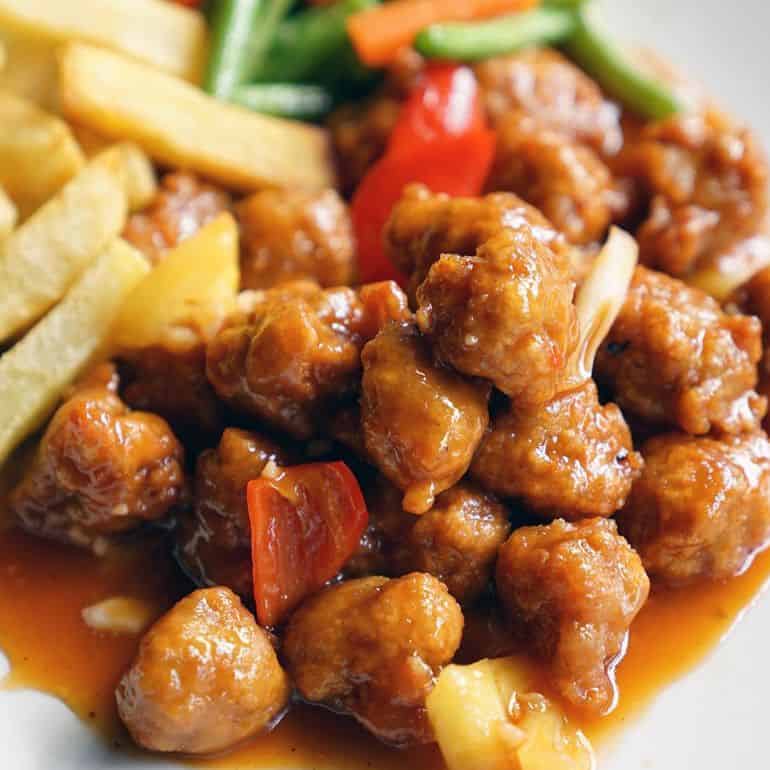 Bagus Pub on historic Poppies Lane II has been serving up good, honest food for decades. The menu includes dozens of choices for those who are hankering for dishes from home or simply looking for some tasty, salty snacks. Who doesn't love a side of Onion Rings or Chicken Wings? Classics from Down Under include the ham-and-cheese jaffle, Fish and Chips and Chicken Burger + Chips, but if you're keen on something that is loaded with umami, try the pork or chicken with sweet and sour sauce or chicken with mixed vegetables (capcay). For local flavours, the Indonesian menu features favourites such as Nasi Goreng Ala Bagus, Chicken Sate or Pork Sate, or Mie Goreng with Chicken or Pork, to sate your hunger pangs.
 Pricing: 30,000–120,000 rupiah 
Address: Jl. Poppies II No. 3-X, Kuta, 80361 Bali
Phone number: 0361 753 317
Opening hours: Monday–Sunday: 10am–11pm