GRABBIKE & GRABEXPRESS BIKER
Register Now!
Enter your basic info to get started
How It Work
Gunakan Grab kemanapun dengan mudah
Getting Started

Open your app to start receiving job

Accept Job

Receive job to receive information of the passengers to be picked

Pick up of passenger

Navigate via GPS system to inform the details of pick up

Drop off passenger

Click "Drop off" after you arrive on destination
Two Wheels Grab Driver Handbook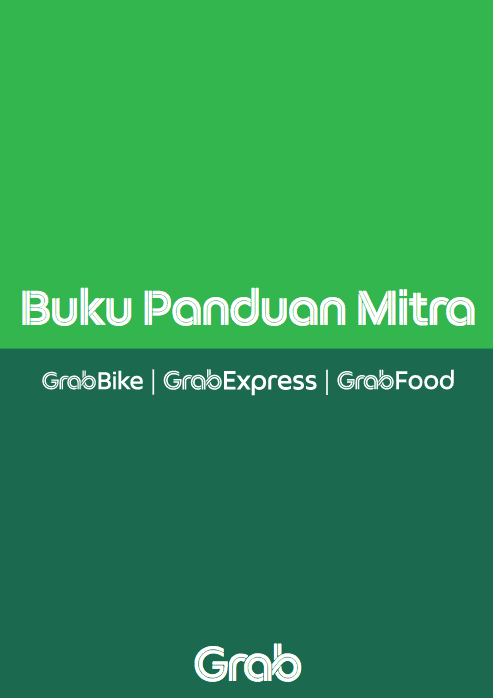 Two Wheels Driver Handbook as a guideline for GrabBike, GrabFood, and GrabExpress best service by driver to all Grab customers. Click here to get the handbook for FREE!
What are the requirements to be a biker?
Indonesian Nationality, age 18-55 years old (For age criteria maybe different for every cities, for more info please check to the nearest Grab Office in your city)
In a healthy condition, able to read and write
Submit ORIGINAL documents of: ID Card, Driving license type C, Vehicle log including vehicle tax, Family Card, Police record, and Bank account
Domicile Letter (For applicant who owned id card outside the registration area / KTP address is different from current resident address)
Health certificate from a doctor (Mandatory for >50 years old applicant)
Having a mobile phone either Android or IOS based
Pay top up credit wallet (Top up credit maybe different for every city, for more info please check to the nearest Grab Office in your city)
For acquisition status information, please contact the nearest Grab Office in your city
What type of motor bikes that are valid?
Eligible motorbikes (non-trekking and not single-seater types) and in accordance with the criteria of Grab (motorbike year may differ in every city, please contact the nearest Grab office in your city for more information)
Can't find what your looking for?