Selain bisa untuk bayar perjalanan Grab, pesan GrabFood, kirim barang pakai GrabExpress, dan beli pulsa di Grab sekarang saldo OVO-mu bisa dipakai untuk bayar transaksi di lebih dari 100rb merchant UMKM OVO lho! Tinggal Scan aja di aplikasi Grab saat kamu melihat sticker ini: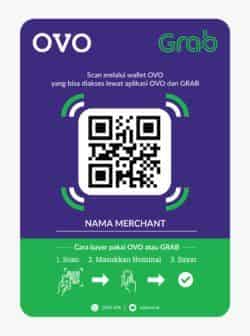 Untung banget kan! Soalnya kamu bisa pakai cashback berupa OVO Points untuk transaksi menggunakan aplikasi OVO atau untuk lakukan pembayaran di Tokopedia!
Ikuti cara berikut untuk bayar transaksi dengan scan di aplikasi Grab: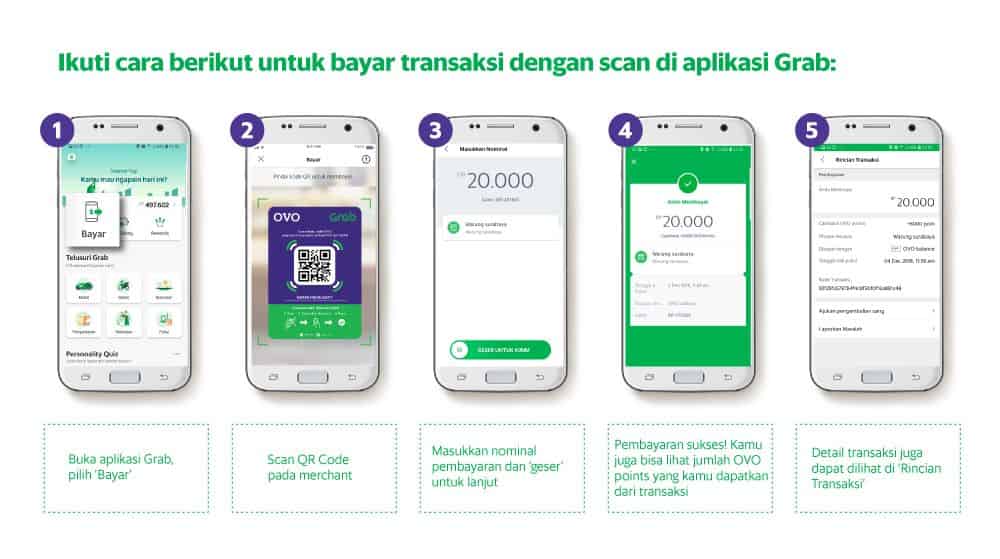 Promo ini berlaku pada merchant UMKM OVO di :
[table "72" could not be loaded /]
[table "69" could not be loaded /]
[table "73" could not be loaded /]
[table "71" could not be loaded /]
[table "70" could not be loaded /]
[table "74" could not be loaded /]
Syarat & Ketentuan:
Periode promo 1 – 31 Desember 2018.

Hanya berlaku di merchant UMKM dengan QR sticker OVO menggunakan aplikasi Grab atau OVO.

Setiap transaksi minimum Rp 1.000  menggunakan OVO Cash, berhak mendapatkan Cashback 30% dalam bentuk OVO Points (1 OVO Point = Rp 1).

Maksimum Cashback yang diberikan hingga 10.000 OVO Points/struk/transaksi dan hingga 50.000 OVO Points/selama periode promo/pengguna.

OVO points yang terkumpul hanya dapat digunakan melalui aplikasi OVO

OVO Points dapat digunakan untuk pembayaran semua transaksi (kecuali parkir) melalui aplikasi OVO atau Tokopedia.

OVO berhak untuk membatalkan OVO Points yang telah diberikan apabila ditemukan kecurangan dalam pelaksanaan promo ini.

Jika terjadi kegagalan transaksi OVO karena alasan teknis apapun (baik jaringan koneksi atau aplikasi) maka kegagalan tersebut tidak akan menjadi tanggung jawab merchant. Konsumen wajib melakukan pelunasan pembayaran dan bisa menghubungi CS OVO.

Syarat dan ketentuan promo ini dapat berubah sewaktu – waktu.