Grab partners with National Association of the Deaf in Thailand to support increased earnings and improve the livelihoods of the hearing impaired
This MOU aims to enhance earning opportunity for the hearing impaired to earn a better living and take better care of their families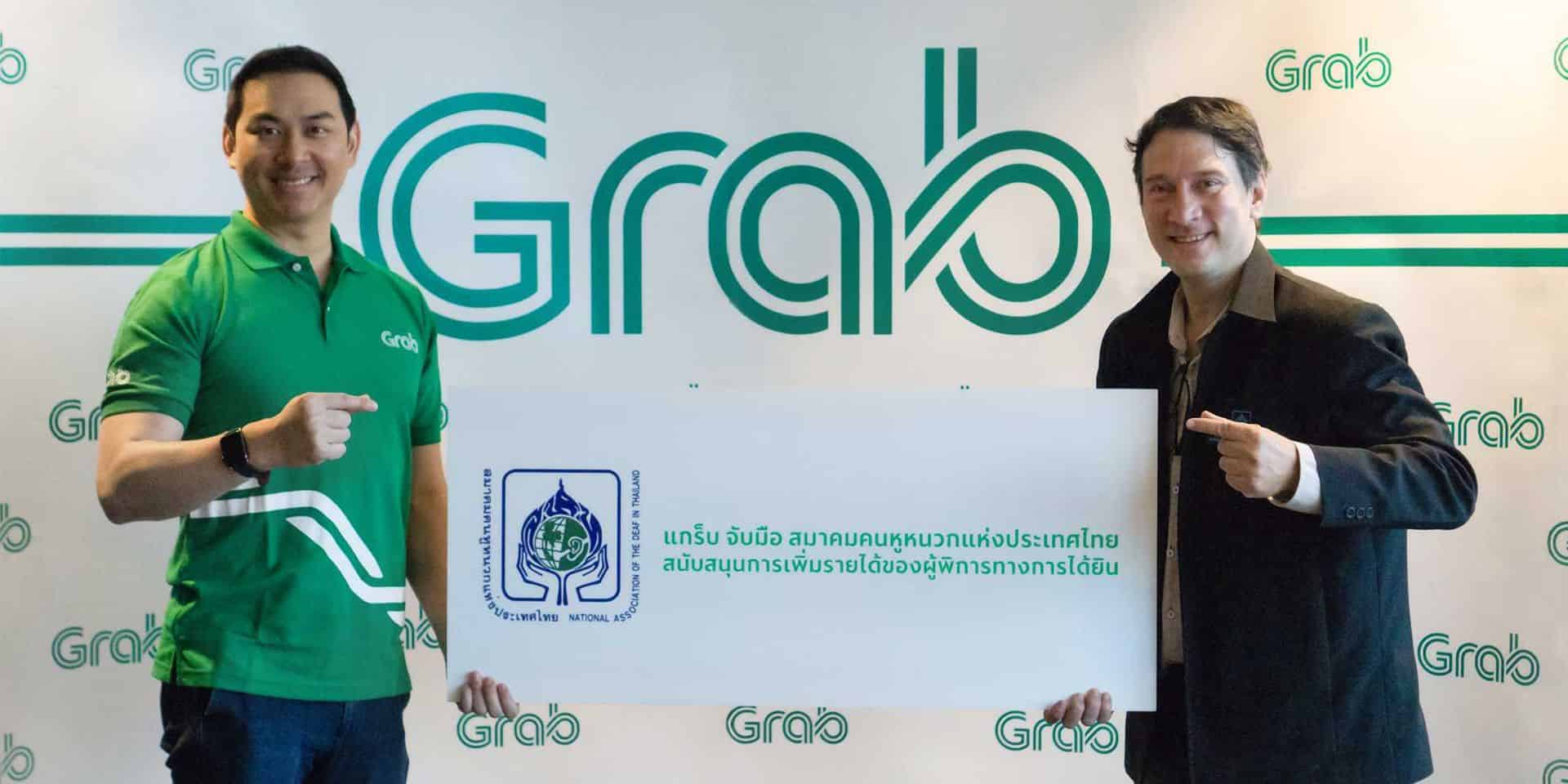 Bangkok, 14 September 2018 – Tarin Thaniyavarn (left), Country Head of Grab Thailand and Withayoot Bunnag (right), President of the National Association of the Deaf in Thailand (NADT), have signed a memorandum of understanding (MOU) to enhance earning opportunity for the hearing impaired to earn a better living and take better care of their families. The partnership aligned with Grab's mission to improve the livelihood of people in society including those with impaired hearing. Under this partnership, NADT will invite the hearing impaired who hold a valid driver's license, use a hearing aid, and are literate in Thai, who are interested to register as Grab driver-partners to receive training, benefits and other driver-partner privileges from Grab.
Those with impaired hearing who are interested in becoming Grab driver-partners can apply to join a specially-organized training for the hearing impaired at the Grab Thailand office located on the 8th floor of Thanapoom Tower, Phetchaburi Road during 29 – 30 October 2018 for cars and 31 October 2018 for motorbikes. Training sessions start at 13:00.
Interested persons with impaired hearings can learn more and sign up at https://bit.ly/2OcIEOu or visit the Grab Thailand office on the 30th floor of Thanapoom Tower.