6 Features of "GrabTransport" Service that will Make You Go Wow!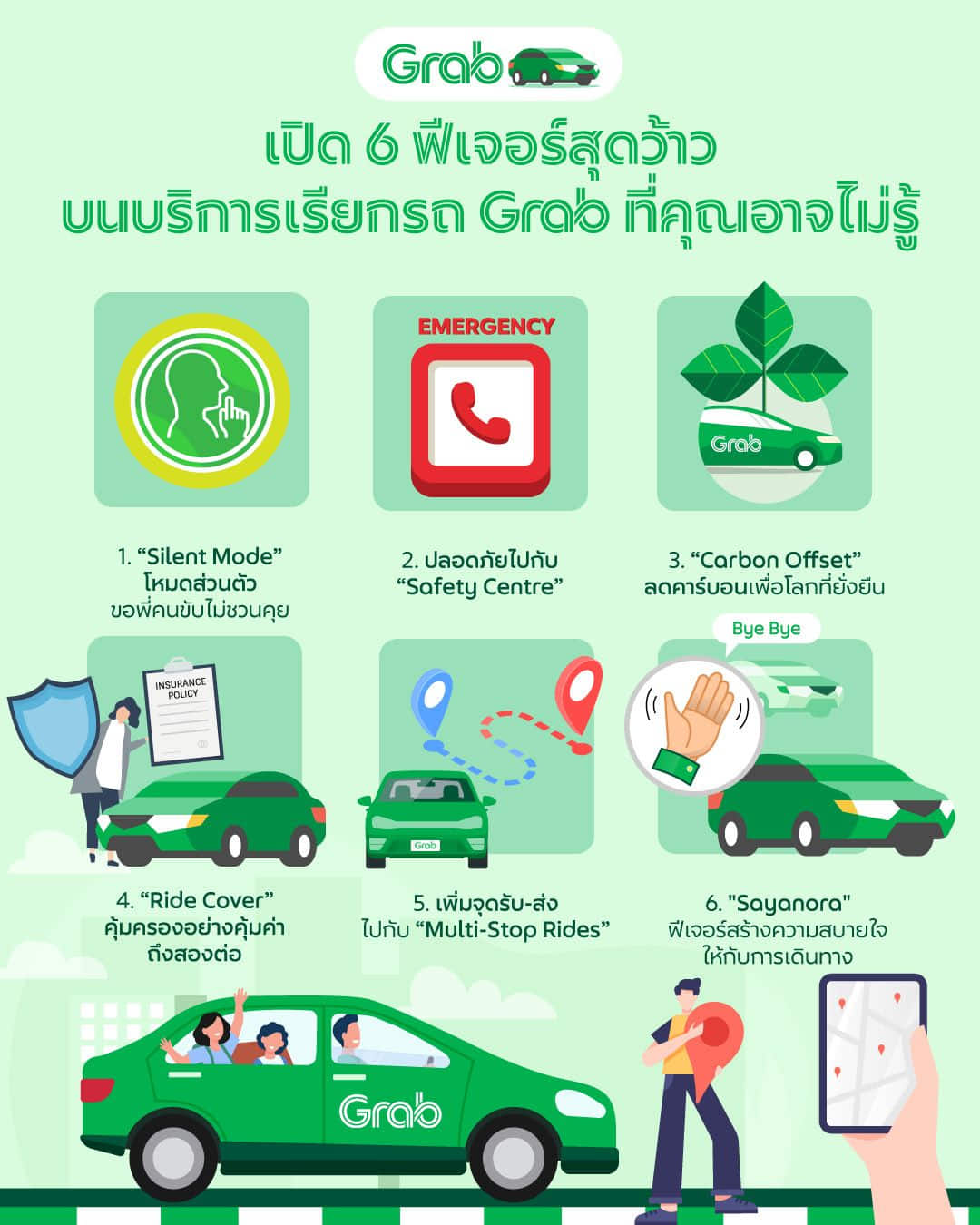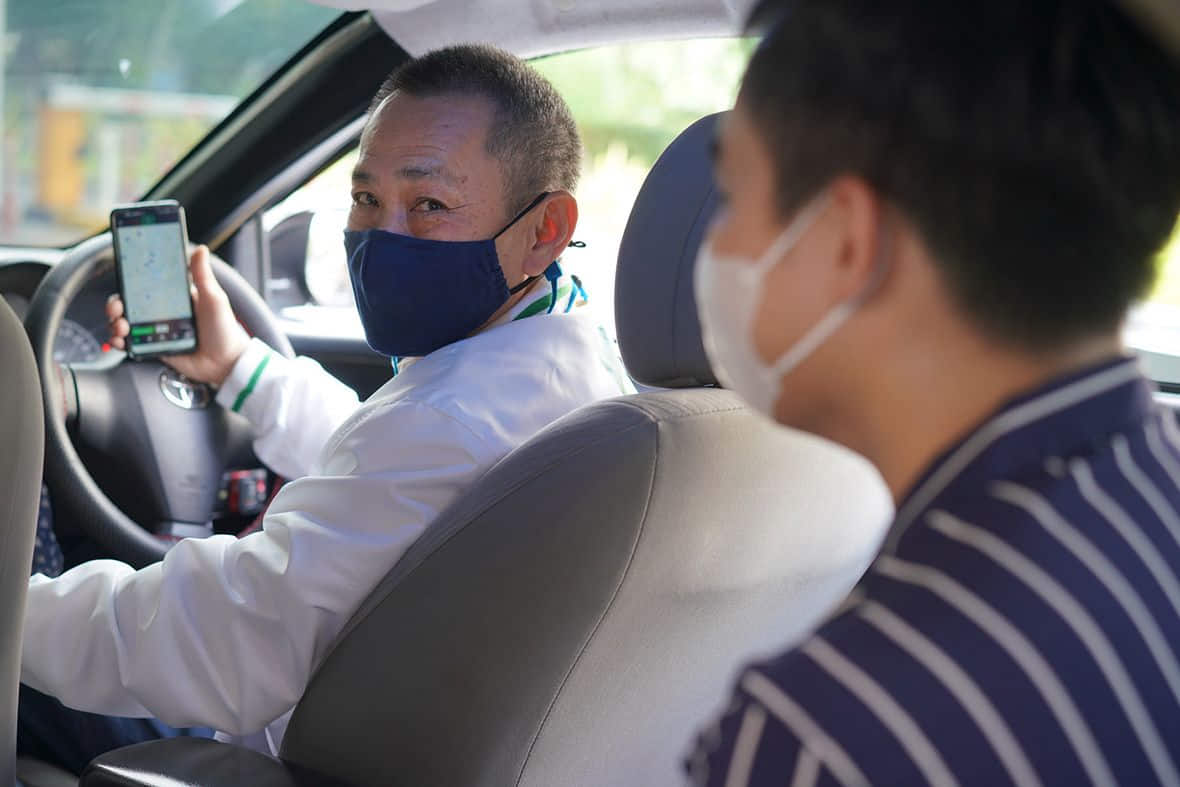 Application-based ride-hailing services like "Grab" have become an alternative that makes traveling today more convenient. Whether you have to commute during the day, in the middle of the night, or in a dark alley, your travel destination can be reached safely with just one click. Thus, there is no surprise that this service from Grab gained so much popularity across the big cities and upcountry that it eventually became a buzzword in our everyday lives. But did you know? These ride-hailing services of Grab also come with amazing features that have been specially designed and developed to provide the best experience for users. Not only do they respond to the need for a convenient and valuable ride, but also create ultimate comfort and peace of mind throughout every journey. Here are the 6 features that will make you go "Wow!"
1) Enjoy a peaceful ride with "Silent Mode" 
Many might have felt uncomfortable riding in a public car where the driver loves chit-chatting with the passenger. With this consideration in mind, Grab, therefore, developed the 'Silent Mode' feature to enhance passengers' privacy throughout their travel experience, ensuring a quiet and comfortable ride, or even a relaxing time for them to chill with their favorite music playlists as they wish.
2) Get a safe and worry-free ride with the "Safety Centre" feature
Enhance your safe ride with the 'Safety Centre' feature where you can click on 'Share My Ride' to share your travel information such as real-time location, and details of the driver-partner such as name, registration number, and vehicle model. On top of that, the feature also has the 'Emergency Button' that can redirect you to 191 where police officers will assist you immediately.
3) "Carbon Offset" feature to minimize carbon footprint for a sustainable world
Environmental issues are one of the biggest concerns that all of us have to work on together. To encourage Grab users on environmental concerns and play a part in creating sustainability, Grab has developed a 'Carbon Offset' feature that allows users to participate in offsetting their carbon footprint while traveling. Users can choose to donate THB 2 when traveling by car and THB 1 when traveling by motorcycle, which will be given to support forest restoration and conservation projects in Thailand.
4) "Ride Cover" feature to provide double protection and deals for passengers
Travel safety is Grab's number-one priority. In addition to the accident insurance with maximum coverage of THB 200,000 that Grab provides for all passengers on every tip free of charge, users can also increase the coverage and double their benefits with the 'Ride Cover' feature at only THB 5 per ride. Firstly, the feature offers you an additional 500 GrabRewards points if your driver-partner arrives late for more than 10 minutes.   Secondly, it allows you to maximize your accident insurance coverage up to THB 800,000 
5) "Multi-Stop Rides" feature to add a pick-up and drop-off point
Enhancing the convenience of all rides with the 'Multi-Stop Rides' feature that allows passengers to add a pick-up or drop-off point along their journey. For example, stopping by to pick up their friends or driving their loved ones home safely before they return home. For a smooth journey, Grab driver-partners will have all the travel information of their passenger before giving their service, while passengers can see the exact service fee before they call for a ride as well.     
6) Sayanora, a feature that brings peace of mind to your travel
There may be times when passengers and drivers feel uncomfortable and dissatisfied with one other. To ensure a better travel experience for the next trip, Grab introduced the hidden feature known as "Sayonara," preventing both the passenger and driver from matching up for a ride again. This helps avoid discomfort situations and brings peace of mind for the most pleasant ride for all.
These are just part of the innovative technologies that Grab has developed based on a concern  of all service users and the driver-partners. If you are also one of those who use the Grab service regularly, stay tuned for more upcoming advanced features that Grab always has for you on the shelf!