Grab Financial Group joins forces with the BoT to provide a series of online financial courses to improve driver-partners' financial literacy English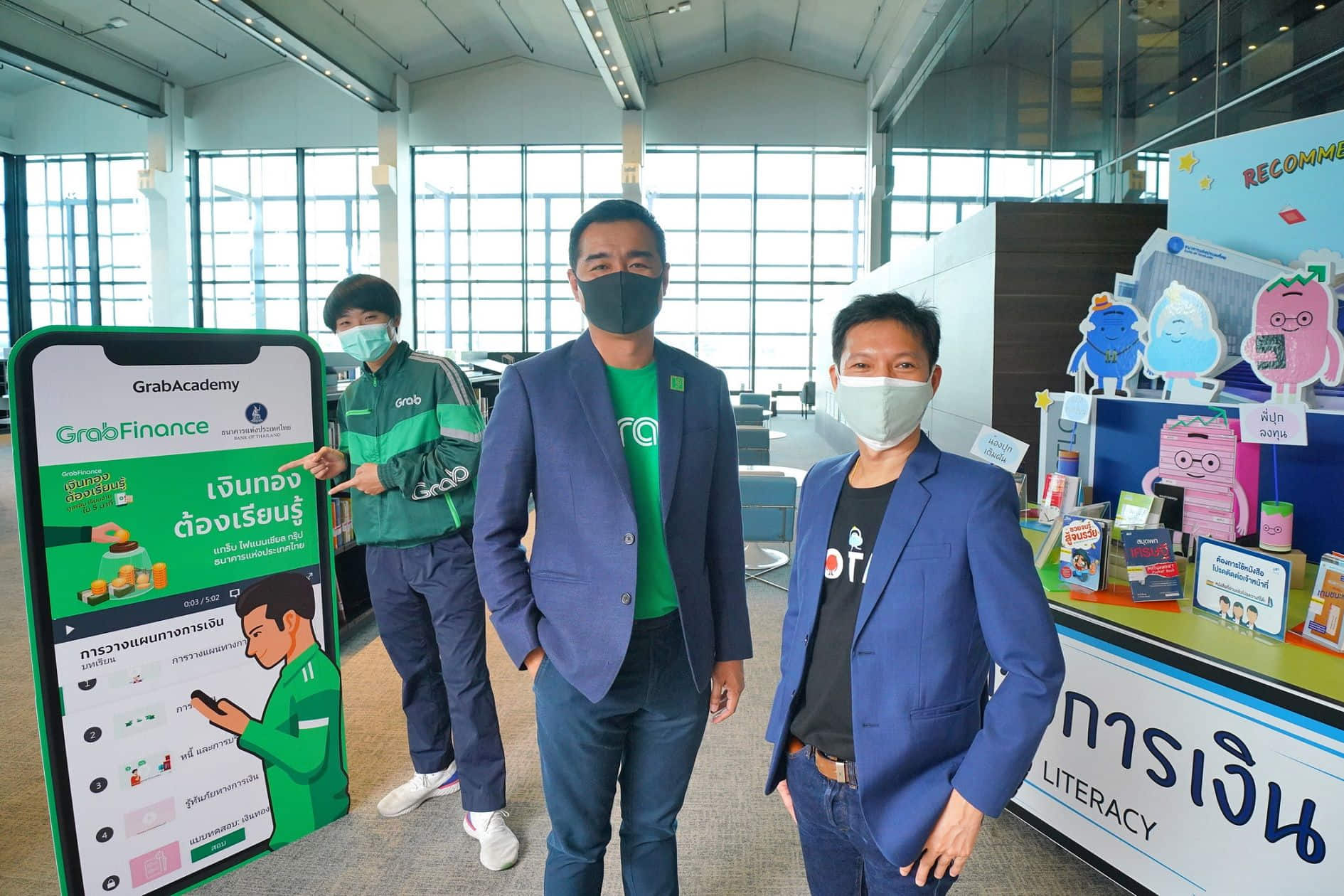 Grab Financial Group Thailand, led by Country Head Worachat Luxkanalode in partnership with the Bank of Thailand (BoT), led by Somchai Lertlarpwasin, Senior Director, Financial Literacy Department, has launched 'Learning about Finance,' a concise and easily-accessible online financial training course to improve the financial literacy of Grab's driver- and delivery-partners. The initiative is part of the 'GrabAcademy Year 2' project aimed at upskilling driver-partners, merchant-partners, and MSMEs.
Under this partnership, Grab Financial Group will provide four online courses developed by the Bank of Thailand, which encompass useful financial knowledge that corresponds to the lifestyle and meets the needs of Grab's partners, including Financial Planning, Debt Management, Investment, and Financial Threat Awareness. The courses are presented in a 5-minute video format and available on Grab's driver-partners' app for quick and easy access on mobile devices anywhere and anytime, designed to serve the needs and behaviours of the driver-partners.
This is another initiative corresponding to the core mission of Grab Financial Group in improving the quality of life for the Thai people through educational courses, and empowering over hundred thousands of Grab's driver-partners nationwide with convenient access to financial knowledge so as to make more informed financial decisions.