Grab Reveals "Food & Grocery Trends 2022" Report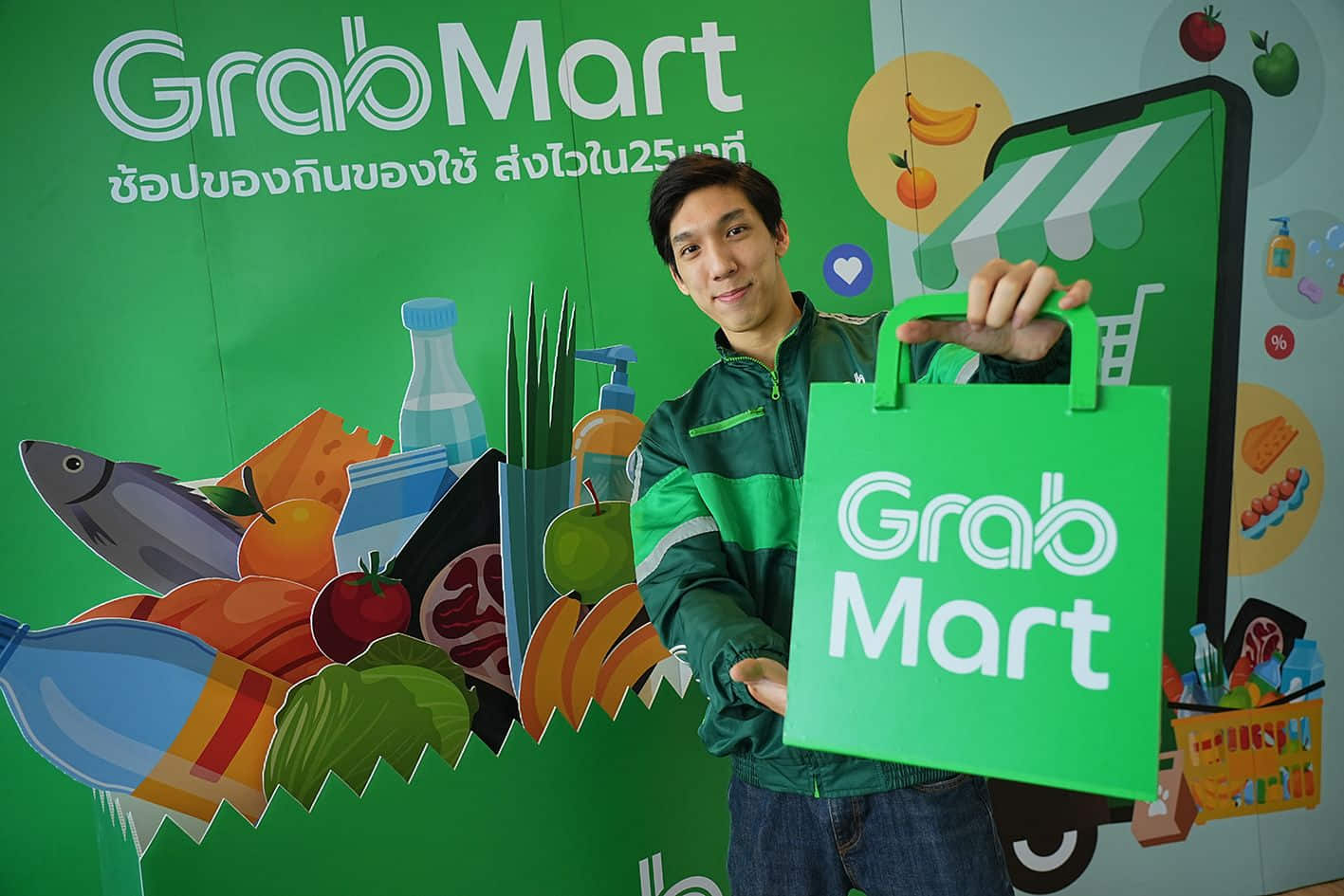 Grab, a leading superapp in Southeast Asia, unveiled 2022 delivery user insights in the the recent "Delivery Trend Report 2022", which studied the behaviours and opinions of more than 30,000 users* towards delivery platforms in six countries in Southeast Asia namely Singapore, Malaysia, Indonesia, Vietnam and Thailand. The report indicates that Grab's delivery GMV in 2022 across the region grew by 24% year-on-year, with 7 in 10 consumers surveyed saying that deliveries are a permanent part of their lives today. "Healthy menus, afternoon snacking and subscriptions" are highlighted as top emerging trends, further reinforcing that membership packages will play an increasingly important role in delivery businesses.
Chantsuda Thananitayaudom, Senior Director, Commercial & Marketing, Grab Thailand, said, "As a leading delivery platform, Grab has conducted and published delivery trends reports since 2021. This year, we recently launched the Delivery Trend Report 2022, which studied the behaviours and opinions of more than 30,000 users in Southeast Asia towards delivery platforms as well as interviewed experts and industry sources. The report shows that today's consumers still find delivery businesses crucially important, with 7 in 10 saying that deliveries are a permanent part of their lives today."
"In Q2 2022, Grab's total transacted delivery sales volume grew by 24% year-on-year while average basket sizes of spending via GrabFood and GrabMart in 2022 increased by 17%, compared to 2019. The report also unveils that the top three reasons why Thais use food delivery platforms include convenience, on-demand nature of the service, and usefulness for social gathering occasions."
The study further emphasises the significance of digital platforms in daily lives, as 9 out of 10 respondents mentioned that they prefer brands with an integrated online-to-offline experience. According to the report, these applications not only aid the delivery of foods or goods but they enable users to discover new experiences, with 88% having got to know a new store because of delivery applications and 90% having tried at least one new store in an application that they have not tried in person. Business owners and merchant-partners agree that delivery platforms have been instrumental in bringing in more customers to their businesses, with 9 in 10 of Grab merchant-partners claiming these platforms are a must-have for their businesses to survive while 73% of Grab merchants regionally attributing majority of their online sales to GrabFood.
Besides, Grab has also revealed GrabFood and GrabMart user insights, which illustrates top three trends to watch for next year, including: 
Healthy menus are on the rise

: The study indicates that healthy and plant-based alternatives are no longer niche as 74% of Thais say that they consume at least one healthy meal every two to three days whereas 2 out of 5 consumers have tried plant-based alternatives in the past six months.
Snacking grows in popularity:

According to the report, 2 in 5 Thais say they snack at least once a day. With post-pandemic workplaces reopening, snack breaks during the day have become a preferred option for group activities for those looking to treat themselves, as 64% of consumers say that they generally tend to order snacks for more than one person.
Delivery subscriptions are the next big thing:

1 in 3 food delivery users today subscribe to at least one subscription plan for greater discounts and privileges. In addition, the report indicates that subscribers are found to order 44% more often on food deliveries compared to non-subscribers. 
Did you know?
Thailand's top five orders on GrabFood

are 1) fried chicken 2) coffee 3) papaya salad 4) curry noodles (khao soi) and 5) iced green tea.
Coffee remains Thailand's favourite beverage:

More than 15 cups of coffee were sold every minute, or more than 7.8 million cups throughout the year!
Thailand's top five orders on GrabMart

are 1) cooking oil 2) bottled water 3) carbonated drinks 4) sugar and 5) milk,
ATK test kits become one of the top selling items:

One COVID-19 test kit was sold every minute on GrabMart, or more than 525,000 orders throughout the year.
New year hottest items

are carbonated drinks, pizza, fried chicken and chips.
To download the report, please visit https://www.grab.com/th/en/merchant/food-and-grocery-trends-report-2022/.