GrabExpress 4 Hours" Launched Targeting social sellers with a starting price of only 59 baht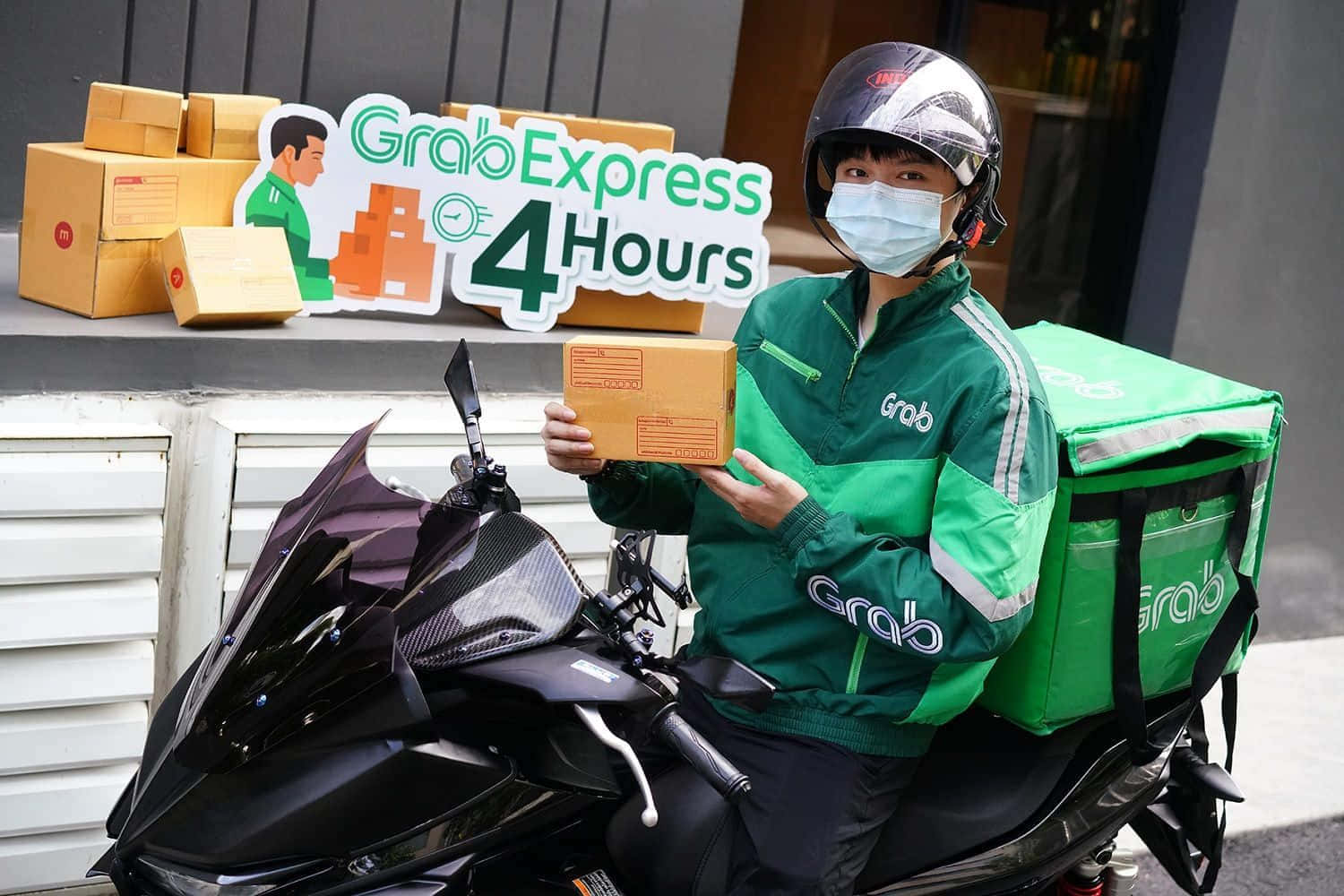 Grab Thailand is launching its latest on-demand parcel and package delivery service called "GrabExpress 4 Hours", delivering small packages right to buyers' doors within just 4 hours with a flat rate of only 59 baht for the first 15 km. Aiming to capture e-Commerce growth opportunities, the service highlights three key values — Affordability, Flexibility, Service Guarantee — to support the social sellers who target buyers directly via social media channels.
Chantsuda Thananitayaudom, Country Marketing & Partnership Head of Grab Thailand said "Since the first COVID-19 outbreak, we continue to see significant changes in all aspects of consumer behaviors. People tend to rely more on digital technologies, especially in the e-commerce sector or online marketplace platforms which saw massive growth during the past years."
According to the e-Conomy SEA 2020 Report by Google, Temasek, and Bain & Company, e-Commerce has driven significant growth and has become the fastest-growing business in Thailand with the total market value of USD 9 billion in 2020, with 81% growth compared to the previous year. The industry is expected to reach USD 24 billion in the next five years.
"The surge in online shopping trends has resulted in increasing demand for parcel-delivery service with key service considerations on convenience, fast delivery, safety, and affordable price. To serve the demand, Grab Thailand is introducing our latest service 'GrabExpress 4 Hours', a 4-hours delivery service via GrabExpress with a starting price of only 59 baht," added Chantsuda.
First launching in greater Bangkok, the service is designed to meet the needs of social sellers, closing the gap for instant delivery in which the price is considered more expensive, and next-day delivery with lower price but taking longer waiting time. GrabExpress 4 Hours comes with three key unique selling points that allows online stores to deliver products in a timely manner while saving costs.
The three key distinctive values of the GrabExpress 4 Hours are;
Affordability: The service fee starts only at 59 baht for the first 15 kilometers radius, taking just 4 hours from placing an order on app to delivering right to the recipient. Delivery rates will increase by 10 bath per kilometer from a distance of 15 – 30 kilometers.
Flexibility: Service operation is available from 8 a.m. to 6 p.m. everyday. (In the dark-red zone provinces, the service is available from 8 a.m. to 4 p.m.) The sender does not need to waste time to go out to the distribution center as a delivery-partner will pick up the parcel from their place.
Service Guarantee: Delivery status can be monitored and tracked in real time via the Grab application. In addition, Grab offers product insurance covering up to 10,000 baht per delivery.
"GrabExpress 4 Hours is an alternative for on-demand parcel delivery service that aims to fulfil the needs of social sellers, following the introduction of 'GrabExpress Sellers Club' launched in March this year. We really hope that this service will help them increase business opportunities and reduce their costs. We also aim to expand the service to other provinces in the near future." Chantsuda, concluded.