TU Students Win the First "GrabSpark" Business Case Competition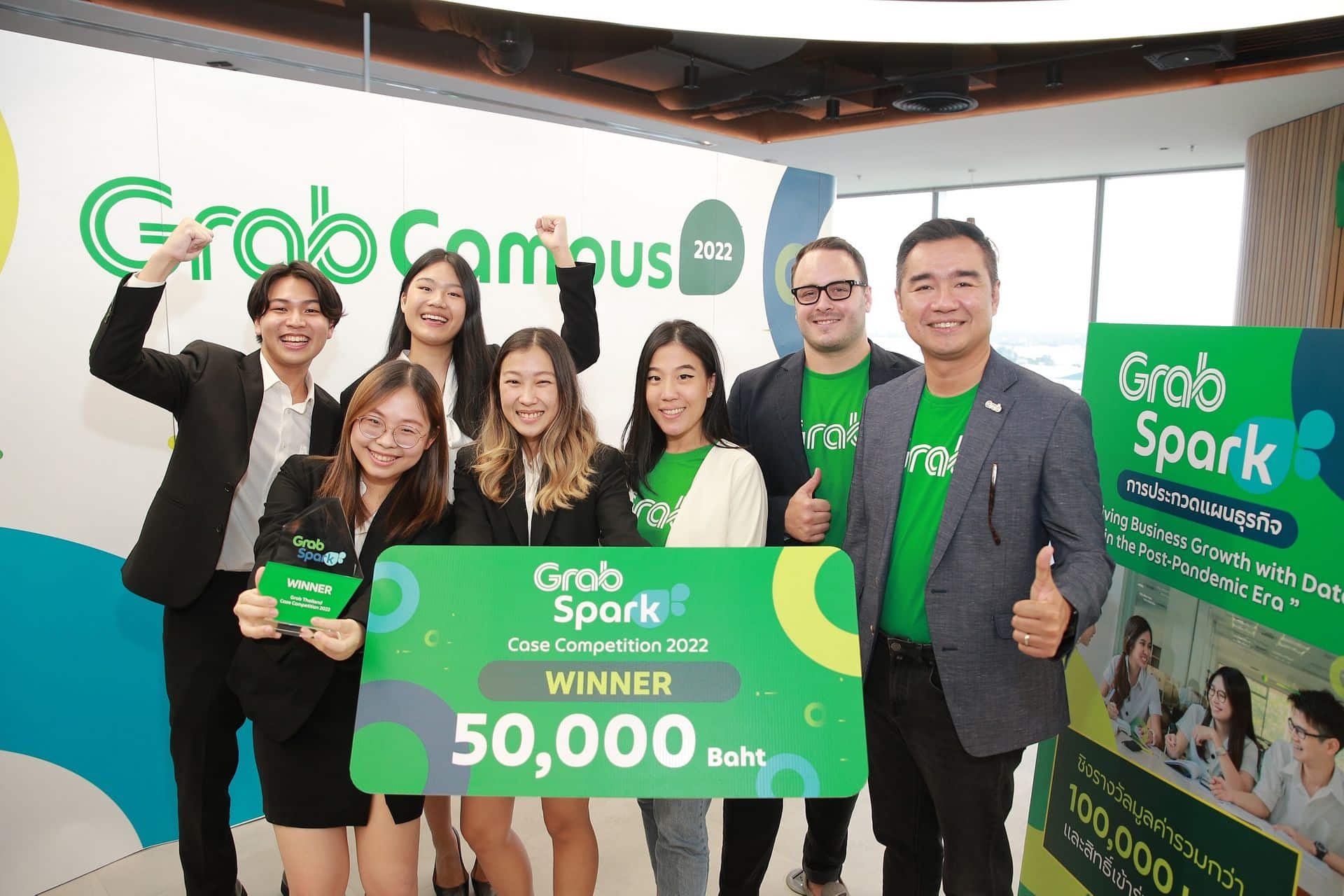 Grab Thailand empowers the young generation through "GrabSpark," its first business case competition for university students to showcase and leverage their business skills and potential in creating new ideas and driving business growth in the post-pandemic era. "Grob Grab Grob Grab," a winning team from Thammasat University outshined by their "Wait and Pop, Pick and Drop" business plan, introducing the new feature for the GrabMart service that is not only a refreshing business idea to tackle and respond to user's needs, but also an opportunity for people in the business ecosystem to earn more income. 
Worachat Luxkanalode, Executive Director of Grab Thailand, said, "GrabSpark business case competition was organized for the first time this year, yet received overwhelming interest from university students across various faculties nationwide, including Business Administration, Economics, and Engineering. All 240 teams from 18 universities submitted their business plan under the thematic idea of 'Driving Business Growth with Data in the Post-pandemic Era,' where only 12 most outstanding teams were selected by the Grab executives to compete in the final round in early September. This was a great opportunity for the finalists to present their ideas to our management team and have professional work experience through utilizing big data to leverage their business plan development, and uplifting problem-solving skills during their presentations. We believe the knowledge and experiences they gained from this competition will enliven their passion to inspire and benefit the work of everyone in the future."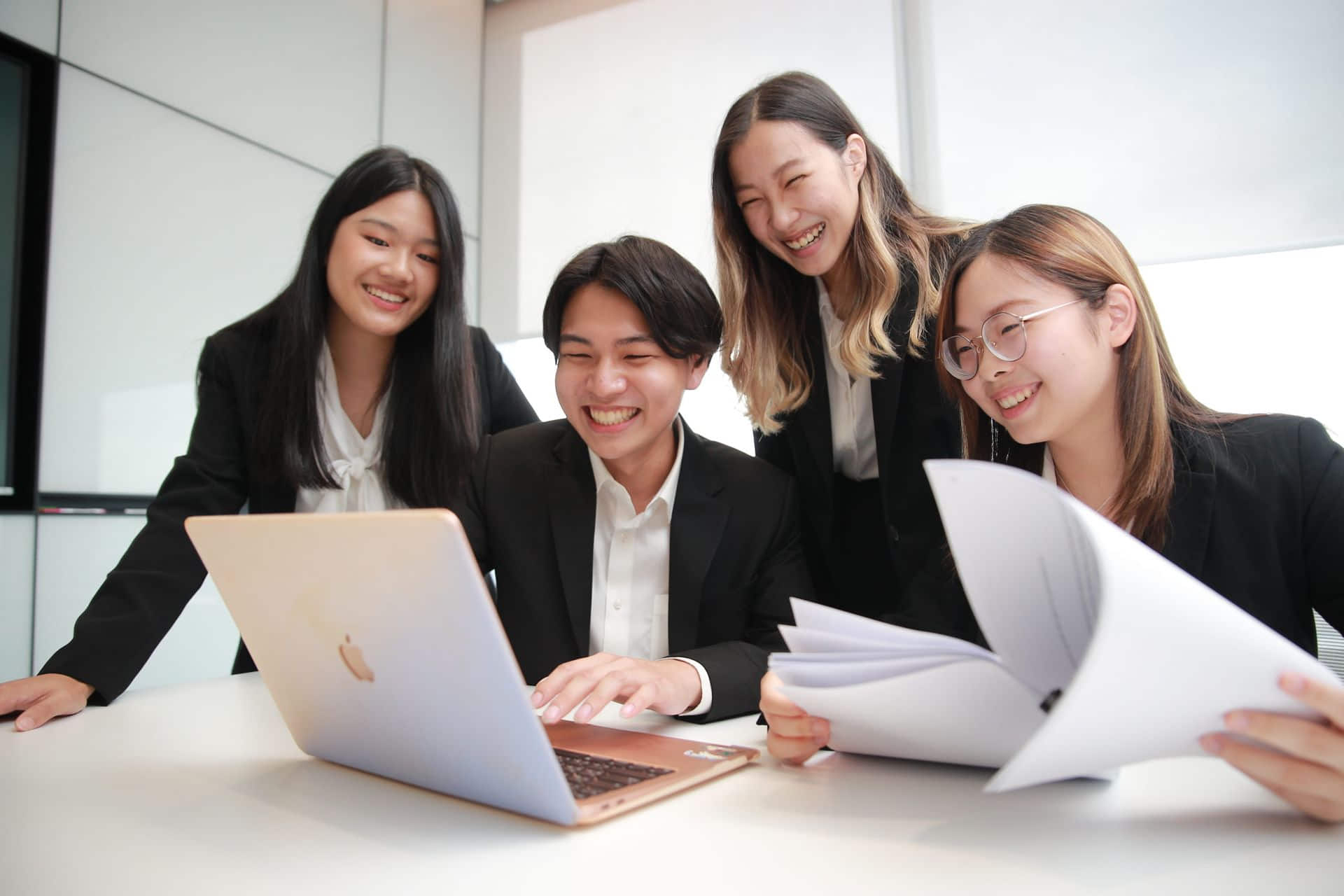 The winning team, "Grob Grab Grob Grab," from Thammasat Business School won the honorable trophy and the money prize value of THB 50,000. The team members – Suchada Charoenkittitum, Pichaya Wungpreedaleatkul, Alin Saenchaichana, and Ponrawatana Pornbenjapukkul – presented their business plan entitled "Wait and Pop, Pick and Drop" which stands out for its creative idea of developing a new feature to leverage the GrabMart service. Under this concept, the customers' insights such as service usage and behaviors were analyzed to help identify problems, tackle limitations, and search for new business opportunities to better respond to consumers' needs. Moreover, they also came up with a marketing plan that helps support both the driver- and merchant-partners of Grab to earn more income, which aligns with the company's business principle of utilizing technology to uplift the lives of people in the ecosystem, comprising of users, driver-partners, merchant-partners, and the company.       
Suchada Charoenkittitham, a representative from 'Grob Grab Grob Grab,' said, "We were all excited and enjoying this competition. GrabSpark differs from other business case competitions as Grab places high importance on analyzing and utilizing the big data that truly reflects the behaviors and service usage of users, which also impacts the business in real-time. Joining this competition was a great opportunity for us to build on our analytical skills more deeply and precisely, as well as, broaden our perspectives from the executives' thought-leadership, enabling us to experience real working life in a tech company. More importantly, we also learned the shared value of 'Business and Societal Impacts,' which is greatly significant. Businesses would not grow sustainably if society is still falling behind. Profits and revenue are not the only factors when running a business. We should also take people in the business ecosystem into consideration to create positive impacts for our society. It was a very impressive experience for us."