Café Amazon joins forces with Grab to reduce single-use plastic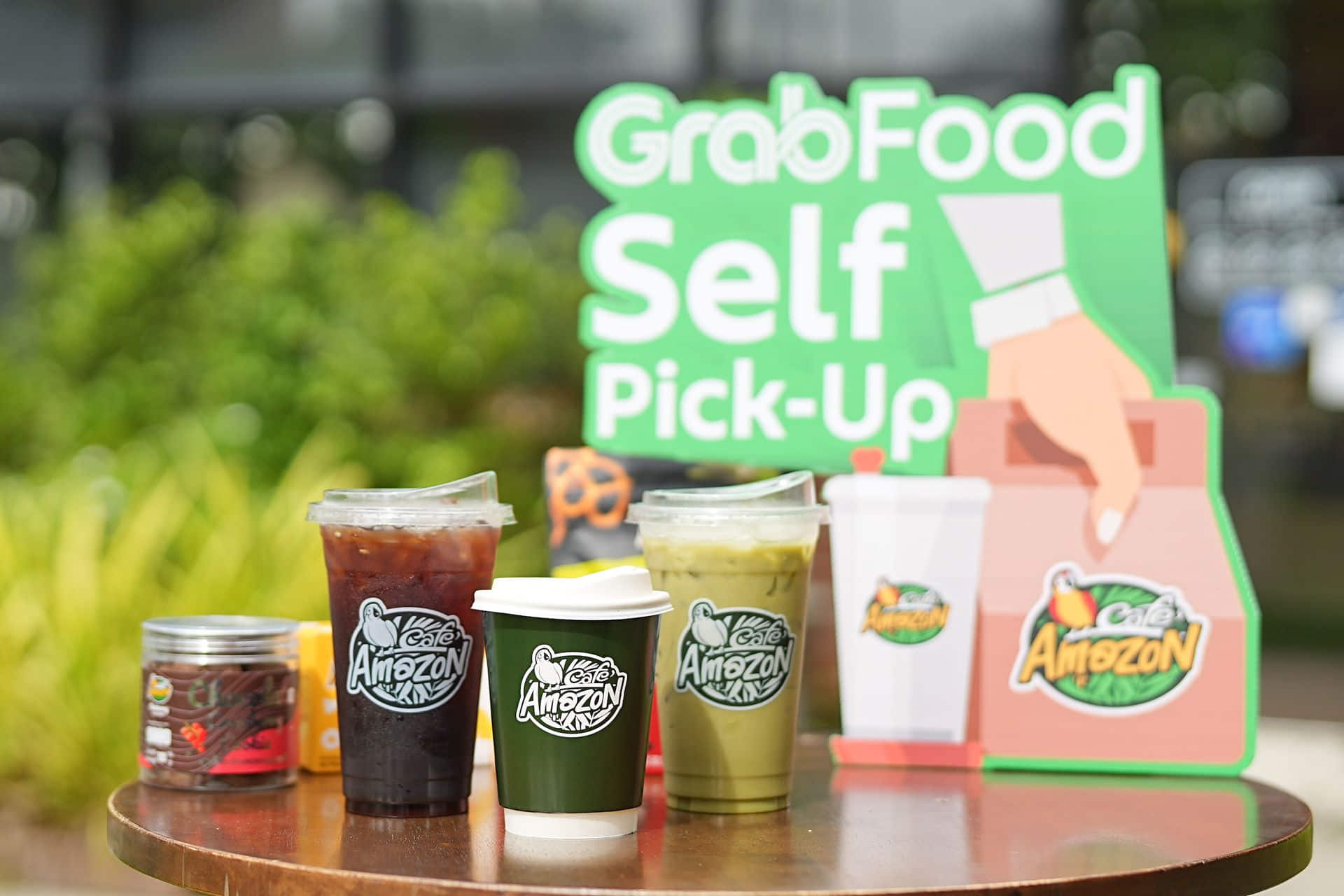 Café Amazon, Thailand's largest coffeehouse chain, operated by PTT Oil and Retail Business Public Company Limited or (OR), has partnered with Grab Thailand to advance the environmental sustainability agenda, inspiring customers to contribute to saving the planet by reducing their usage of single-use plastics through the "Self Pick-Up, No Ice Separation" initiative. This collaboration will provide Café Amazon customers with the choice to opt for "No Ice Separation" when placing orders for drinks via the Grab app's Self Pick-Up feature. The goal is to decrease the generation of more than 800,000 pieces of plastic waste annually. Employing the 'Green Marketing' approach, both brands will also collaborate on joint marketing  activities throughout the year, aiming to boost sales and consumption while highlighting the significance of the"Amazon Bio Cup".
Nittaya Tumrongrajniti, Vice President, Cafe Amazon Strategy and Marketing Department, PTT Oil and Retail Business Public Company Limited or OR said, "OR's environmental policy and mission are centered around achieving carbon neutrality, specifically by attaining NetZero emissions. This objective is pursued through the implementation of sustainable materials and packaging across Café Amazon outlets. This encompasses the utilization of BIO hot cups, PLA cold cups, and BIO straws crafted from plant-based materials, which are both ecologically friendly and biodegradable. OR has been in partnership with Grab for more than five years. Beyond business collaborations, our intention is to expand our engagement in social and environmental initiatives, given our shared commitment to these areas." 
"Furthermore, Grab stands as a leading food delivery platform serving millions of users. The collaboration between OR and Grab seeks to generate positive societal and environmental impacts through the 'Self Pick-Up, No Ice Separation' initiative. This concept is projected to curtail plastic waste by more than 800,000 pieces annually, achieved by dissuading the use of non-separated ice and plastic bags. This aligns with OR's sustainable future goals based on the SDG framework, referred to as 'OR SDG', which seeks to address the 'G' or 'GREEN' goals in building a sustainable and thriving   environment"
Chantsuda Thananitayaudom, Senior Director – Commercial and Marketing, Grab Thailand, commented "Advancing environmental sustainability constitutes a fundamental element of Grab's business practices through the GrabForGood commitment. A significant initiative within our strategy involves urging users to diminish their reliance on single-use plastics, achieved through the introduction of the 'Plastic Cutlery Opt-Out' feature in 2019. This feature has garnered favorable reactions from our users. In the past year, its implementation resulted in a notable reduction exceeding 8,000 tonnes of single-use plastic throughout the region.1"
"In this collaboration with Café Amazon, not only are we extending our business partnership, it also signifies Grab's commitment to participate  in addressing ongoing environmental concerns particularly the issue of plastic waste which is considered a global challenge. Recognising that coffee is the most popular beverage item on our platform, we have teamed up with Café Amazon to combat the issue through the 'Self Pick-Up, No Ice Separation' initiative. Additionally, we have plans for joint marketing activities through various campaigns throughout the year, emphasizing eco-conscious coffee consumption through 'Amazon Bio Cup'. This aims to drive the food delivery industry while fostering environmental sustainability."
Special deal! To celebrate this official partnership, Café Amazon and Grab are offering a special promotion for new users who order drinks from Café Amazon via the Grab app using the Self Pick-Up service. Simply enter the promo code "PICKUP20", user will receive a 20% discount (up to THB 200) from now until 31 December 20232.
1 According to Grab's ESG report 2022
2 Terms & conditions are as specified by Grab. More details can be found on GrabFoodTH Facebook Page and Grab application.