Grab Thailand Ramps Up Advertising Business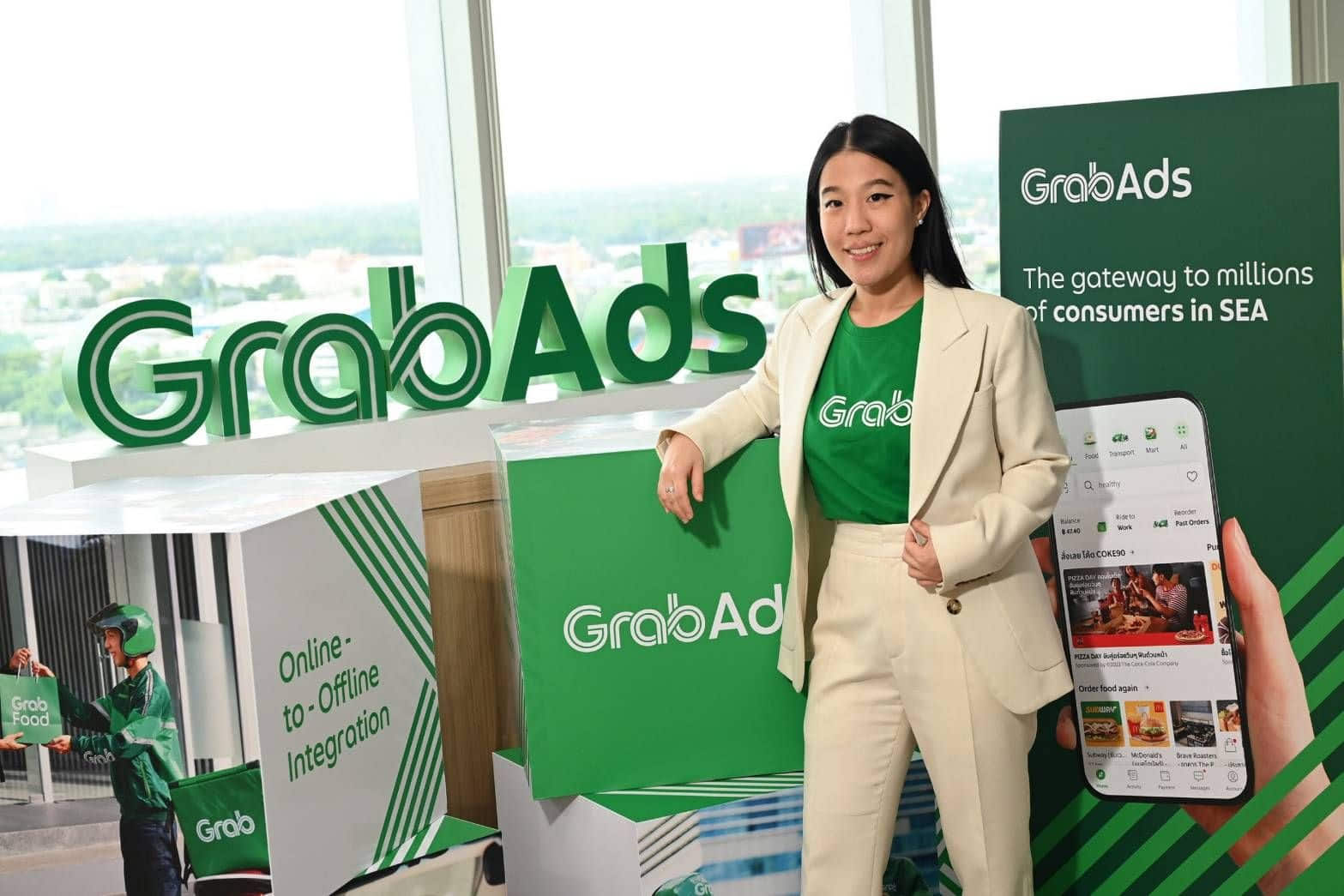 Grab Thailand is strategically expanding its advertising business, GrabAds, with a focus on attracting advertisers and marketers who aim to connect with consumers in the digital era. The company highlighted three key unique selling points: Online-to-Offline Integration within Grab's Ecosystem, High-Value Customers, and First-party Data Insights. In addition to Food & Beverage (F&B), Grab will continue expanding its client base across three key sectors, namely Fast-Moving Consumer Goods (FMCG), Automotive, and Finance & Banking, with the aim of establishing GrabAds as a leading Retail Media Network in Thailand.
Chantsuda Thananitayaudom, Senior Director – Commercial & Marketing, Grab Thailand, said, "The behaviors and lifestyles of today's consumers are no longer limited to either online or offline, but are fully integrated. Advertisers and marketers need to adapt by designing strategies in response to consumers' lifestyles while also enabling them to connect online and offline experiences seamlessly. When examining the trend in media spending in Thailand, it is evident that both offline and online media continued to grow in 2022.1 Over the past six months, online media spending increased by 5.6%. However, offline media experienced a decline of 1.9%, primarily due to a slowdown in the TV media sector. On a positive note, Outdoor and Transit media are on the rise."
Chantsuda added, "In addition to mainstream media, Retail Media Networks (RMNs) have gained more popularity and influence over the past few years. Operated by retail operators or online marketplaces, RMNs leverage the retailer's customer data, shopping behavior insights, and digital infrastructure to provide advertising and marketing opportunities. In 2023, RMN is the third-fastest-growing media, with a global total value expected to reach USD 125.7 million. It is projected to surpass television revenue by 2028.2 "
Grab entered the advertising industry in 2018, initially offering advertising solutions centered around car wraps and in-car experiences to provide additional income for driver-partners. Over time, the company expanded into in-app advertising media, enabling merchant-partners and brands to reach a wider user base within the application. This expansion culminated in the establishment of a comprehensive retail media network known as "GrabAds." Recently, GrabAds has achieved recognition as one of the top three online advertising platforms in Southeast Asia for Advertising Equity on the Kantar Media Reactions 2022 study3. 
GrabAds has been established with a strong presence in Thailand over the past two years, earning both popularity and trust among leading brands across various industries. It serves as a valuable channel for communicating with and accessing high-value consumers. GrabAds leverages three key strengths: Online-to-Offline Integration within Grab's Ecosystem, Captive High-Value Customer base, and access to First-party Data Insights.
The three key strengths of GrabAds advertising business are as follows:
Online-to-Offline Integration within Grab's Ecosystem

: GrabAds provides comprehensive marketing solutions,

from brand awareness to conversion

, with a variety of media formats both in-app, such as masthead, native banner or search, where users can order products instantly and through offline services such as advertising media on public transport or on delivery bags of driver-partners, which enable brands to reach target consumers. 

High-Value Customers

:

In Q1 2023, about 60% of total Thai users that opened the Grab app in a month made a transaction on the app that month

4

. As a result, the ad Click Through Rate (CTR) is 3-5 times

5

higher than other platforms in Thailand. Additionally, based on Grab's internal survey

6

, it was found that more than 77% of Thai users are aware of and understand the products advertised on Grab.

First-party Data Insights

: Drawing from the actual spending behaviors of users on the Grab application, covering various aspects of daily life, brands are provided with rich insights to reach out to their targeted groups more precisely. The insights can point out

lifestyles and behaviors

such as favorite food, regularly-purchased products, regular places, travel plans.
"In addition to the Food and Beverage (F&B) industry, which constitutes our key clients, this year we are expanding our client base into other sectors. This expansion includes three vital industries: Fast-Moving Consumer Goods (FMCG), Automotive, and Finance & Banking. These sectors have consistently increased their marketing spending to actively engage with consumers. We firmly believe that GrabAds will serve as a potent marketing tool, enabling numerous brands to reach their target consumers with precision and efficiency," Chantsuda added.
1 Reference from Nielsen Advertising Information Service
2 Reference from 2023's Global Mid-year Forecast by GroupM
3  Reference from  Media Reactions Report 2022 by Kantar
4 Reference from Grab Internal Data in Q1 2023
5 Reference from Grab Internal Data CTR vs Wordstream CTR Benchmark
6 Grab user survey Jan 2023. n=2,933 active Grab users in TH
###