Grab in partnership with Football Association of Thailand Organizes, "Grab Football Cup" Empowering Thailand's future generations across the country to fulfil their football passions
Grab, in partnership with Football Association of Thailand (FAT), organizes five-a-side youth football tournament for the first time to empower youths aged between 14 and 16 years in more than 500 schools across the country to follow their football dreams and showcase their athletic potential
All players will have a chance to win a cash prize, a unique trophy from FAT and exclusive tickets to the 2022 FIFA World Cup qualifier
Investment commitment follows 600% growth in 2016 of GrabCar and GrabBike services in Indonesia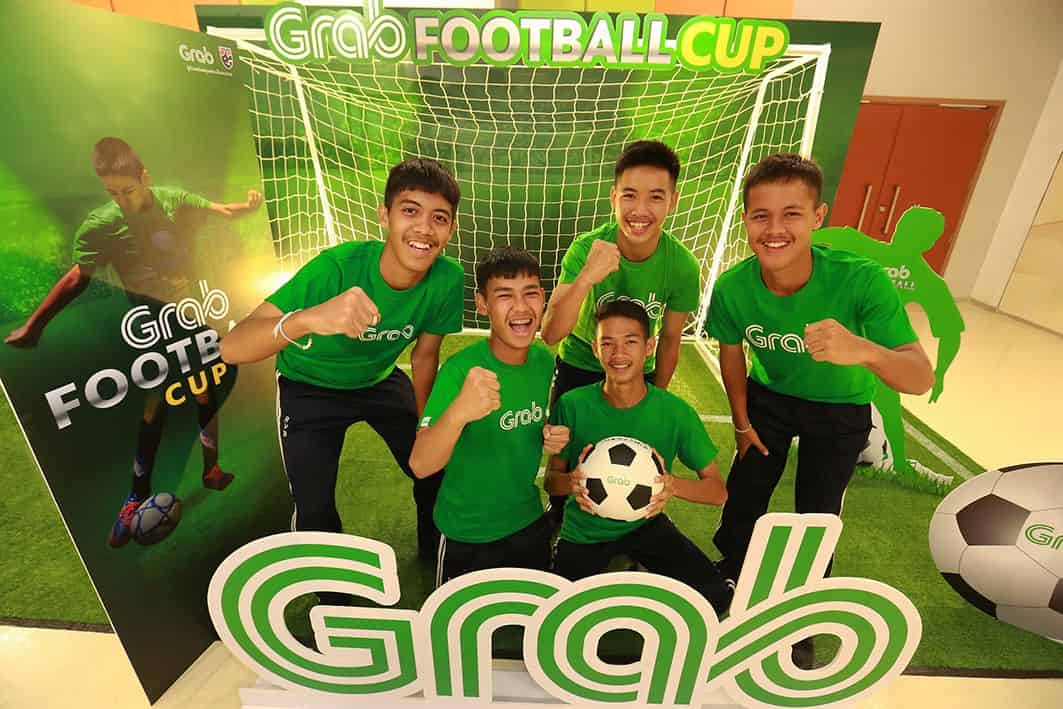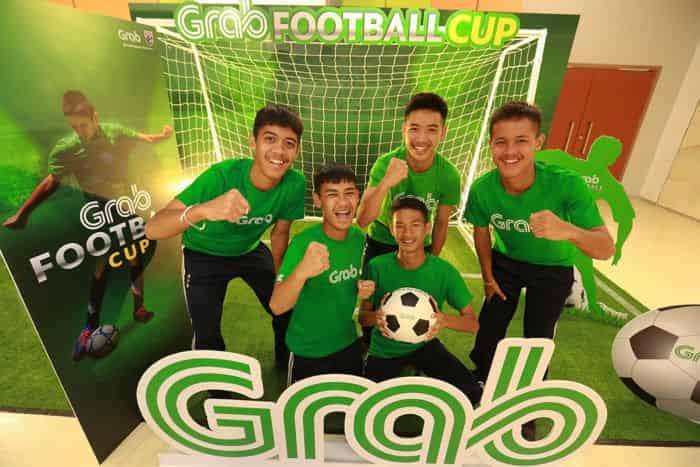 Bangkok, 29 August 2019 – Grab, Southeast Asia's leading everyday super app, in collaboration with the Football Association of Thailand under the Patronage of His Majesty the King (or FAT) today officially launched the inaugural edition of the 'Grab Football Cup 2019', a five-a-side youth football tournament that aims to provide opportunities for and fulfill the football dreams of youths across five regions in Thailand as well as support them in reaching their goals of becoming self-made professional football players. The tournament offers a total prize worth over THB 350,000 in which the winning team will take home a prestigious trophy granted by the FAT, a grand cash prize of THB 100,000 plus exclusive tickets to the 2022 FIFA World Cup qualifier (Asia zone). This initiative is backed by Grab's determination to move society forward by empowering children with opportunities to shine in their area of expertise.
The official kick-off event was presided over by Mr. Kongsak Yodmanee, Sports Authority of Thailand (SAT) governor: "Sports play an important role in everyone's life and football is listed as one of the most popular sports among Thais, attracting men and women of all ages. As the authority in charge of managing and promoting the sports to drive Thailand's economy and sustainable social development, we are now working to align with the government's 12 policy statements, one of which aims to encourage Thais to play sports and exercise as well as support children with athletic skills and pave a career path for them. This campaign organized by Grab echoes that sentiment and takes a further step forward in reaching out to youngsters nationwide who love to play football and encouraging them to chase their dreams."
 Ms. Chantsuda Thananitayaudom, Marketing Head of Grab Thailand commented: "Grab's dedication to the country goes beyond just serving the daily essential needs of consumers and partners within our super app ecosystem. We are committed to bettering the livelihoods of local communities in line with the government's vision. Knowing that football is a sport that is close to every Thai's heart, especially the youths, Grab has been a steadfast supporter of Thai football by organizing the campaigns titled 'Cheer Thai with Grab' and 'Cheer Thai Grab It All Out' during the first half of the year, allowing Thais to support our national football team with fun, convenience, and pride. Additionally, Grab also initiated the 'Grab Football Clinic', football tutorial sessions for children of our driver-partners and interested youths. Today, Grab is determined to elevate Thai football to another level through the 'Grab Football Cup', with the goal to mold the next generation of Thai football talents and empower them to chase their dreams. Talented children who are passionate about football from more than 500 schools across Thailand's five regions will be provided with equal access and opportunity to take their first kick towards their dream of becoming self-made professional football players."
Grab Football Cup 2019, a five-a-side youth football tournament, will be rolled out in a key province of each region in Thailand, namely Chiang Mai, Khon Kaen, Chonburi, Phuket and Bangkok. Qualifying matches will run every week from 13 – 27 September 2019. Regional winners will battle for the top prize at the final match on 12 October 2019 at Future Arena Soccer Field, Rangsit.
"Football is one of the most anticipated sports among Thais and especially among young people. However, many dedicated youth players in Thailand today still lack access and opportunities to showcase their capabilities. With more and more organizations willing to support them, these kids are being given a stage on which they can play and perform. This will help spur more competitive spirit among aspiring and current Thai football players and help improve their skills and techniques so that they can always stay on top of the league. Having more players in the field would mean greater chance for Thailand's football industry to grow and expand," added Mr. Korrawee Pitsananantakul, Secretary-General of the Football Association of Thailand.
Grab Football Cup 2019 offers a prize pool worth over THB 350,000 along with a prestigious trophy awarded by the Football Association of Thailand. The winning team will also receive entrance tickets to attend an internationally renowned match, the 2022 FIFA World Cup qualifier (Asia zone) and watch a game between the Thailand national team and the United Arab Emirates, scheduled for 15 October 2019 at Thammasat University's Rangsit campus stadium.
Interested young footballers are welcome to participate in this Grab Football Cup 2019 tournament. The application is open from 26 August to 10 September 2019. More details can be found on Grab website https://www.grab.com/th/en/blog/grabfootballcup
Grab cordially invites the general public to cheer on the players in every match and celebrate the victory of Thailand's young and rising football stars alongside a group of well-known national players led by Teeratep Winothai (Leesaw) and Worawut Srisupha (Pond) who will be participating in the final match.