Grab and Kasikorn bank provide exclusive promotions and secure payment services to celebrate over 2 times growth
Grab Financial Group and Kasikornbank today announce a series of promotions and discounts to thank GrabPay Wallet users for their loyalty and to celebrate 2x growth. To deliver value for money and secure payment services, Grab and Kasikornbank are introducing […]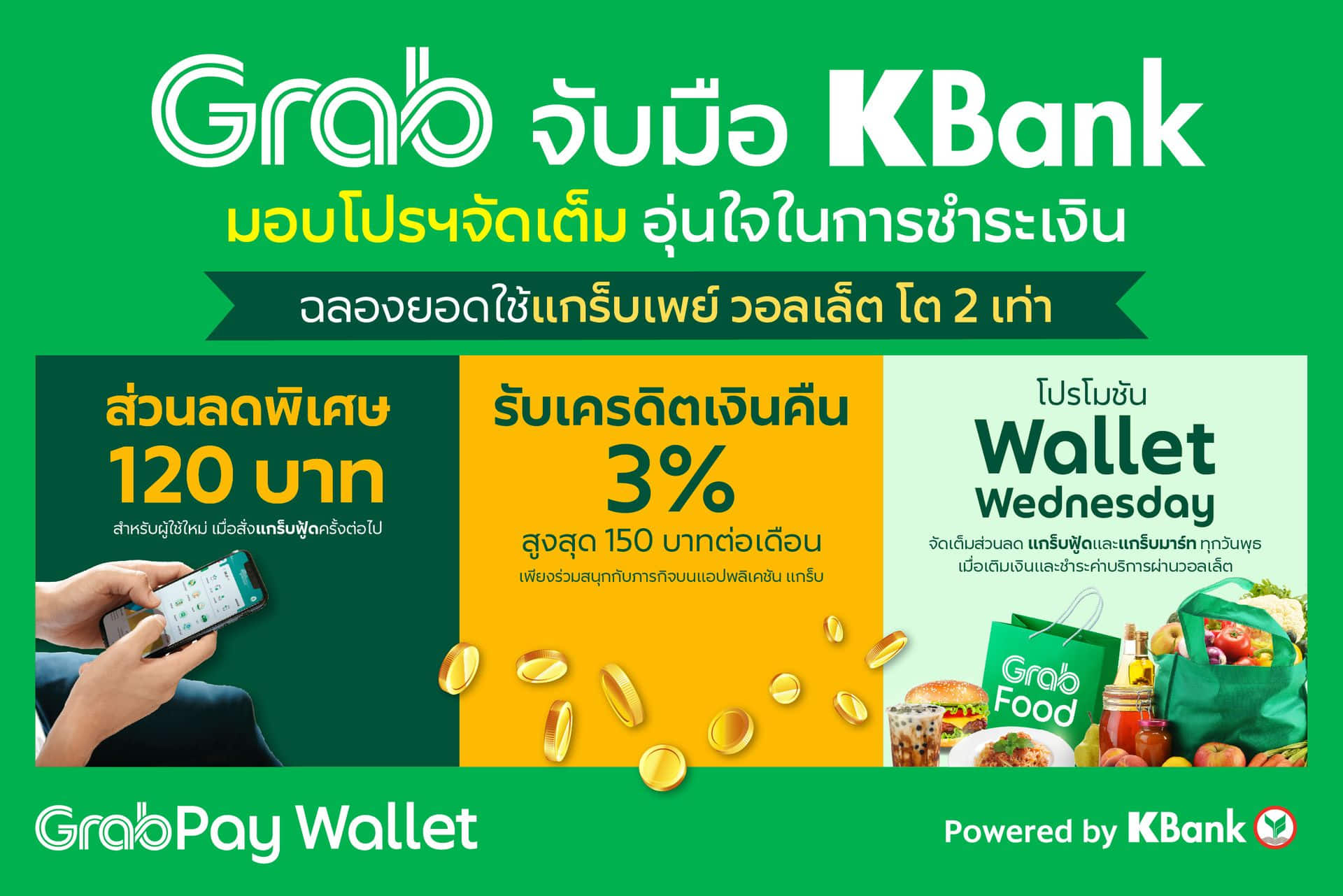 Grab Financial Group and Kasikornbank today announce a series of promotions and discounts to thank GrabPay Wallet users for their loyalty and to celebrate 2x growth.
To deliver value for money and secure payment services, Grab and Kasikornbank are introducing a wide array of benefits and challenges exclusively for GrabPay Wallet users and Kasikornbank customers. For example, new GrabPay Wallet users can get a 120-baht discount for their next GrabFood order. In addition, the new Wallet Wednesday promotion provides GrabFood and GrabMart discounts when using their GrabPay Wallets on Wednesdays. Users can also participate in a challenge to earn 3% cashback of up to 150 baht per month from accumulated transactions via GrabPay Wallet.
After its official launch in November 2019, GrabPay Wallet has proven to be a key driver of the increase of the cashless payment volume on the Grab app. The GrabPay user base and total payment value has increased by 2 times between April 2020 to April 2021. This has supported the growth of Grab's overall financial ecosystem in Thailand, streamlining payments and transactions for services. Kasikornbank is the first bank partner that allows Grab users to top up their electronic wallet through the bank application. Such collaboration- driven by Mr. Worachat Luxkanalode, Thailand Country Head of Grab Financial Group and Ms. Supaneewan Chutrakul, Executive Vice President Kasikornbank- reflects both parties' efforts to accelerate Thailand's journey towards a cashless society.
The platform will continue to be the driving force in delivering fast, secure, and convenient payment services, together with minimizing the risk from cash handling to facilitate the new normal way of lives where health is a top priority.
Beyond Wallet Wednesday, KBank debit and credit cardholders can enjoy even more benefits on the Grab app, such as a 100-baht discount for GrabFood and JustGrab services when paying with KBank cards for the first time and a 150-baht discount when ordering GrabFood on Sunday for any types of KBank cards.
For more information about promotions, please visit https://www.grab.com/th/blog/kbankh121/