BusinessConsumers & Drivers
GrabFood Promotes Shared Food Moments; Unveils Exclusive Food Bundles and the First GrabKitchen in the Philippines
GrabFood invites its consumers to share meals with their loved ones and savor moments of togetherness. Opening for the first time in the Philippines, GrabKitchen offers consumers a way to mix and match orders for groups, and a more cost […]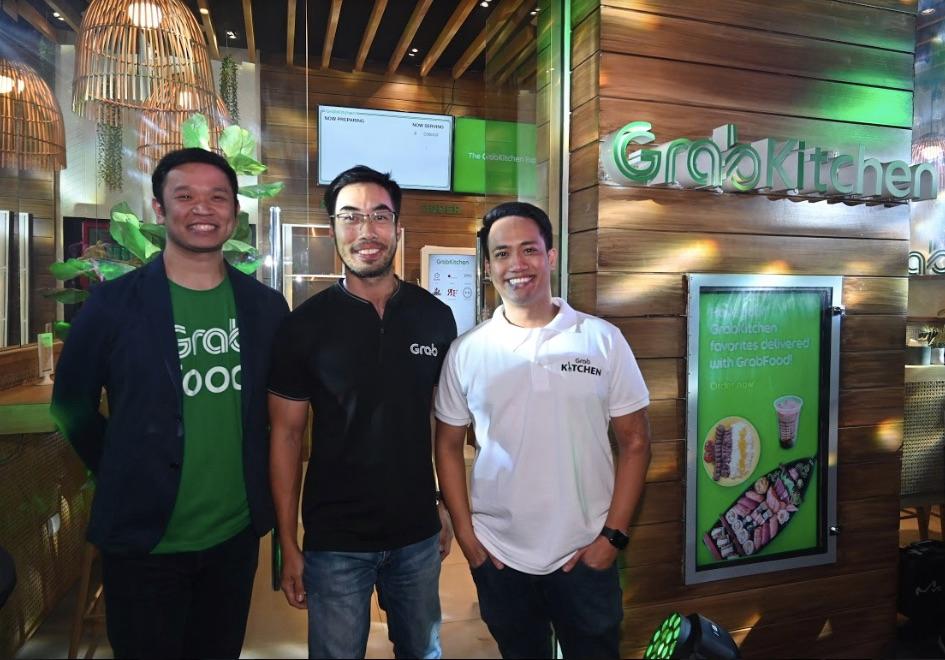 GrabFood invites its consumers to share meals with their loved ones and savor moments of togetherness.

Opening for the first time in the Philippines, GrabKitchen offers consumers a way to mix and match orders for groups, and a more cost efficient way for merchant-partners to expand their core locations and services while removing constraints of costly leases and reliance on foot-traffic

Through its campaign "Masarap 'Pag Sama-sama," GrabFood gives consumers as much as 50% off on food bundles this season of love
February 12, 2020, Manila Philippines —
GrabFood, the leading online food delivery platform in the Philippines,
unveils its first ever GrabKitchen in the country, as well as exclusive food bundles in partnership with 150 merchants to promote more shared food moments this season of love.  
Food is always better when shared. More than the food and its preparations, meals are made special by the company of our loved ones. A simple meal becomes something extraordinary when shared with others. Food becomes an avenue for sharing meaningful moments that can last forever— stories of little wins and daily struggles, kilig moments, and even heartbreak. 
To celebrate this season of love, GrabFood invites its consumers to share meals with their loved ones and savor moments of togetherness. "Sharing meals is a big part of Filipino culture— syempre, masarap pag sama-sama, especially during celebrations like Valentine's. That's why GrabFood is making it more convenient and affordable for consumers to share meals with the ones they love with the launch of GrabKitchen and our new GrabFood bundles," said GrabFood Head EJ Dela Vega. 
GrabFood opens first-of-its-kind GrabKitchen in the Philippines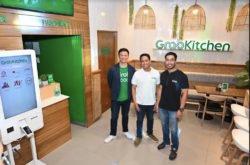 (L-R) RJ Cabaluna, Country Marketing Head, EJ Dela Vega, Head of GrabFood, Brian. Cu, President at the launch of the first-ever GrabKitchen in the Philippines 
GrabFood leads the food industry by introducing its first ever GrabKitchen in the Philippines.  GrabKitchen offers users in a particular geography a variety of curated food selections from one central kitchen. By leveraging data from historical orders to address cuisine gaps, and working with its merchant partners who want to expand their delivery footprint, GrabKitchens bridges consumer demand and availability of food selections. For merchant-partners and MSMEs, GrabKitchen is a cost-efficient way to expand the geographic area they serve and reach more consumers using technology. Cloud kitchens can also lower their cost of operations by eliminating high capital investments like rental costs, which is one of the most expensive expansion constraints for merchant-partners. 
Bringing together some of the most sought-after food brands, and the ability to mix-and-match orders, GrabFood through its GrabKitchen innovation is guaranteed to make group ordering more exciting. 
GrabKitchen opens in the Philippines with a branch in Glorietta 2 featuring six merchant-partners such as Omakase, Mister Kabab, 24 Chicken, Recovery Food, and Frank and Dean – all of which do not have a physical store in Makati City, and CoCo Fresh Tea and Juice that has seen such a significant increase in sales, prompting it to expand its delivery-only operations in GrabKitchen.
The Philippines' first GrabKitchen offers  on-demand delivery, and in-store dining through a unique digital experience via a self-order kiosk. GrabFood users who order through the app will also be able to mix and match orders from all partner merchants. To support more shared moments, exclusive food bundles such as Awesome Twosome Bun-deal offer, which has 24 Chicken's Boneless 7 pieces chicken, CoCo Fresh Tea & Juice's 3 Buddies Milk Tea, and Omakase's California Maki are also available for online delivery for a limited period of time. Consumers can also score discounts on all GrabKitchen bundles using promo codes GKBUNDEAL60 and GKBUNDEAL100 from February 12 to 29.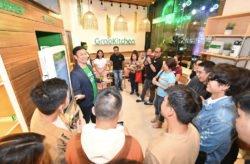 RJ Cabaluna, Country Marketing Head, tours guests to the first GrabKitchen in the Philippines 
Although cloud kitchens are delivery-only by nature, the flagship GrabKitchen store in Glorietta 2 has an in-store dining capability that offers unique digital experience through self-order kiosk.  
GrabKitchen was first introduced in Indonesia in 2018 and has since become the largest regional cloud kitchens operator in Southeast Asia. GrabKitchen has over 50 branches in Southeast Asia including Indonesia, Thailand, Vietnam, Singapore, and the Philippines. In the Philippines, GrabFood is looking at expanding to at least four more locations by 2020. 
More shared food moments with GrabFood 
Mindful of the important role that food plays in bringing more shared moments, GrabFood, through its campaign called 'Masarap 'pag sama-sama," offers consumers a more accessible and affordable way to enjoy group dining.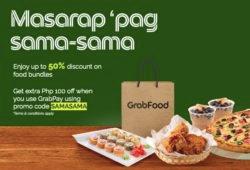 This season of love, GrabFood has partnered with 150 merchant-partners to offer specially-curated "Sama-sama Bundles." From February 10 – 23, consumers can enjoy up to 50% off on specially-curated food deals, as well as additional P100 discount for orders purchased using GrabPay. Just use the promo code SAMASAMA before checking out. To know more about the promo, visit: https://www.grab.com/ph/blog/sama-sama/ 
GrabFood has also launched its latest video highlighting how GrabFood helps bring people together over shared food. 
###