Grab appoints Nguyễn Thái Hải Vân as Managing Director of Grab in Vietnam
Incumbent Vietnam country head, Jerry Lim, to take on a regional role focused on delivering an even more personalized super app experience to all Grab customers in Southeast Asia.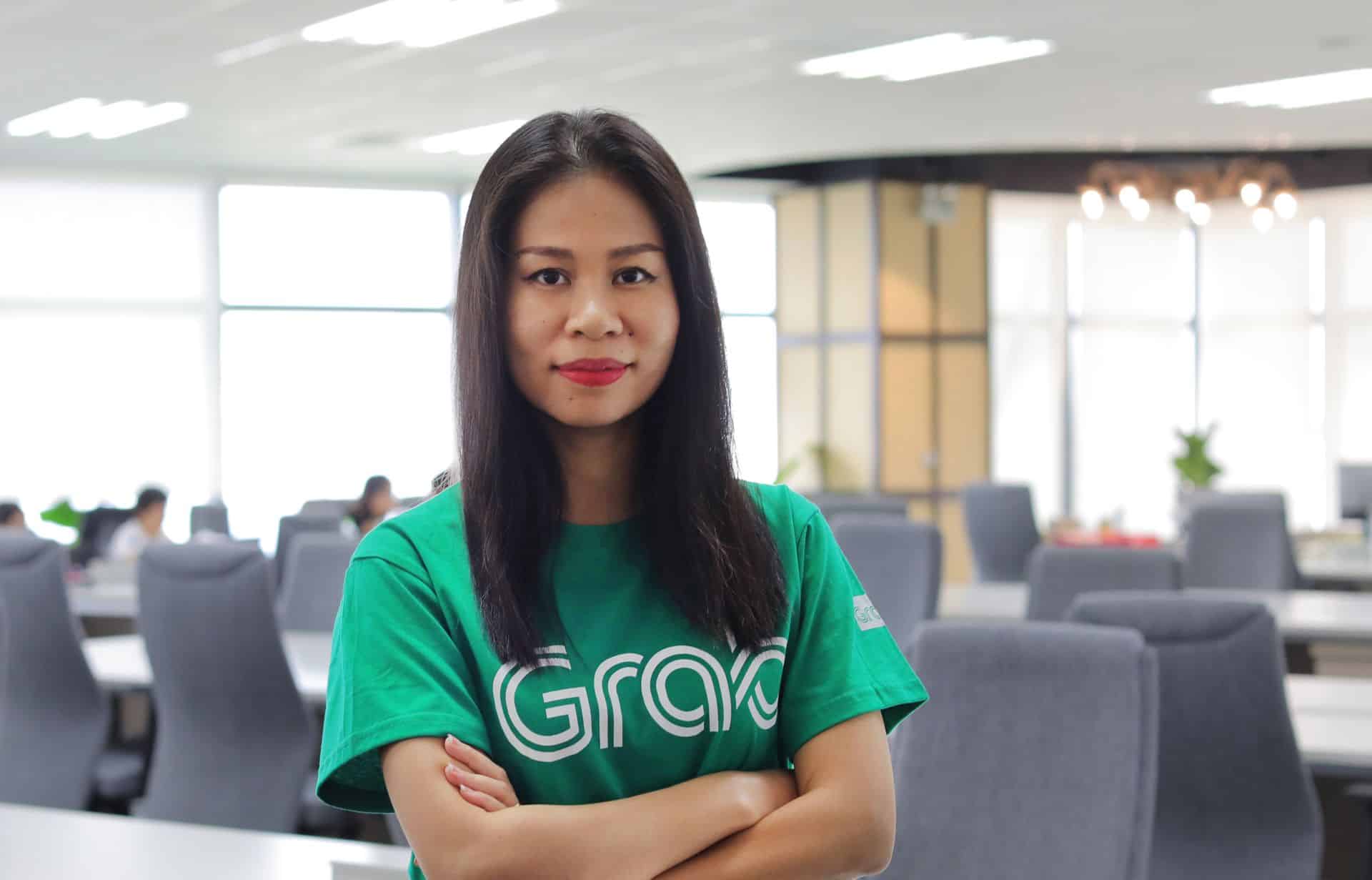 Vietnam, 13 January 2020 — Grab, the leading everyday super app in Southeast Asia, has announced the appointment of Nguyễn Thái Hải Vân as Managing Director of Grab in Vietnam, effective 1st February 2020. Hải Vân will oversee business strategy and operations across all of Grab's businesses in Vietnam. She will continue to drive the growth of ride-hailing, on-demand food delivery, logistics and FinTech across Vietnam, so as to expand the benefits of the digital economy to millions more Vietnamese people and small businesses.
Hải Vân joined Grab Vietnam on 1 November 2019, after a successful 17-year career at Unilever Vietnam. She brings with her both deep commercial and customer engagement experience, having run P&L and marketing for Unilever in Vietnam and regionally across varied product lines. Hải Vân is also Co-Chair of the Vietnam Mobile Marketing Association.
"We warmly welcome Hải Vân into our Grab family. It has been in our long-term leadership planning to appoint a Vietnamese head to lead the country. I am delighted to have found Hải Vân who shares Grab's passion to use technology to elevate the quality of life for all Vietnamese people. I believe her love and commitment for her country and people, coupled with deep understanding of local conditions and users' needs, will drive closer collaboration with Vietnamese government and business stakeholders towards fulfilling our Grab For Good mission in Vietnam," said Russell Cohen, Head of Regional Operations of Grab.
Hải Vân succeeds Jerry Lim, who will return home to a Singapore-based role as Regional Head of Customer Experience. He will reunite with his family after having spent three years apart while he was the Country Head of Grab Vietnam. With Jerry's customer-first focus and experience in leading operational excellence and efficiency, he will lead Grab's customer experience teams across eight Southeast Asian countries, including Vietnam, to put greater focus on customer self-service, automation and artificial intelligence.
"We appreciate Jerry for his dedication to Grab Vietnam. When he first arrived in Vietnam, we were only in 2 cities, Ho Chi Minh city and Hanoi. In 3 years, together with the dedication of the Vietnam team, he has expanded Grab Vietnam's business to 43 cities and provinces, serving the everyday convenience of millions of Vietnamese users. Through his leadership, we've uplifted the livelihoods of hundreds of thousands of driver-partners, with accumulated earnings of nearly USD 1 billion. Jerry has also built GrabFood business in Vietnam from scratch, empowering Vietnamese micro-entrepreneurs and small businesses to digitize and grow. Jerry has left behind a thriving business and a talented Grab Vietnam team, a legacy that Hải Vân will continue," said Russell Cohen, Head of Regional Operations of Grab.
Jerry has also built a strong foundation by deepening relationships with both the local and central Vietnamese governments and businesses. Some of his key achievements included:
Partnership with the Ho Chi Minh City Department of Transport to develop smart transportation and traffic management solutions, contributing to the city's smart city 2025 vision.
Collaboration with Vietnamese conglomerate Sovico Group on innovative mobility and logistics solutions to connect Vietnam's first and last-mile delivery networks.
Kickstarted GrabBridges, a partnership with the National Fund for Vietnamese Children to build a safe pathway to education for children in rural areas, supporting the government's goal to lift communities, especially those living in rural areas, from poverty.
First on-demand food delivery player to go above and beyond to partner with the Agency of Health's Administration for Food Safety and Hygiene (belong to Ministry of Health) to set the bar for food safety and hygiene standards among merchant-partners, supporting the government's efforts in mitigating food safety risks for consumers.
"It's with a heavy heart that I'm saying goodbye to a country that I've grown an affinity for. I'm confident that Hải Vân will carry on the baton and create her own new chapter for Grab in Vietnam. Besides having sharp business acumen, Hải Vân is clearly a servant leader who leads with her heart. Over the past two months, she has been walking the talk, and leading discussions on outserving consumers, driver-partners and merchant-partners. With her deep Vietnamese roots, I believe she will be able to build stronger hyperlocal partnerships that will bring about even greater social good for all," said Jerry Lim.
Hải Vân will continue to strengthen Grab's business growth in tandem with social impact contributions. With Grab's recently announced USD 500 million more investment into Vietnam over the next 5 years, Hải Vân will tap and invest in new opportunities emerging from the FinTech, mobility and logistics space, in order to bring greater value and innovation for Grab's customers and partners. She is also committed to driving the 'Grab for Good' roadmap for Vietnam, aligned with the Vietnamese government's socio-economic development plan, so as to support the country's Industry 4.0 ambitions.
"My past two months with the Grab family gave me the opportunity to immerse myself in Grab's customer-centric culture. I am honoured to have worked with a team of spirited and resilient Grab Vietnamese talents who are truly committed to make a positive social impact to fellow Vietnamese's lives. I am even more humbled to have walked the ground and interacted with many Vietnamese driver-partners and merchant-partners. It became more evident to me that growing Grab is about the livelihoods of millions of Vietnamese people we are uplifting. All these encounters inspired me to want to do more. I look forward to collaborating with the government and business partners to serve even more Vietnamese and leave no one behind in today's digital economy," said Hải Vân.