GrabFood expands to Da Nang, aiming to become a leading on-demand food delivery in Vietnam
GrabFood is now available in Da Nang, continues the journey to bring more local merchant-partners online and satisfy food cravings
Since the official launch in Vietnam, GrabFood has grown by 20 times, aimed to become a leading on-demand food delivery service in Vietnam
Through the rapid expansion, Grab's commitment to long-term investment in Vietnam is reaffirmed, in alignment with the superapp vision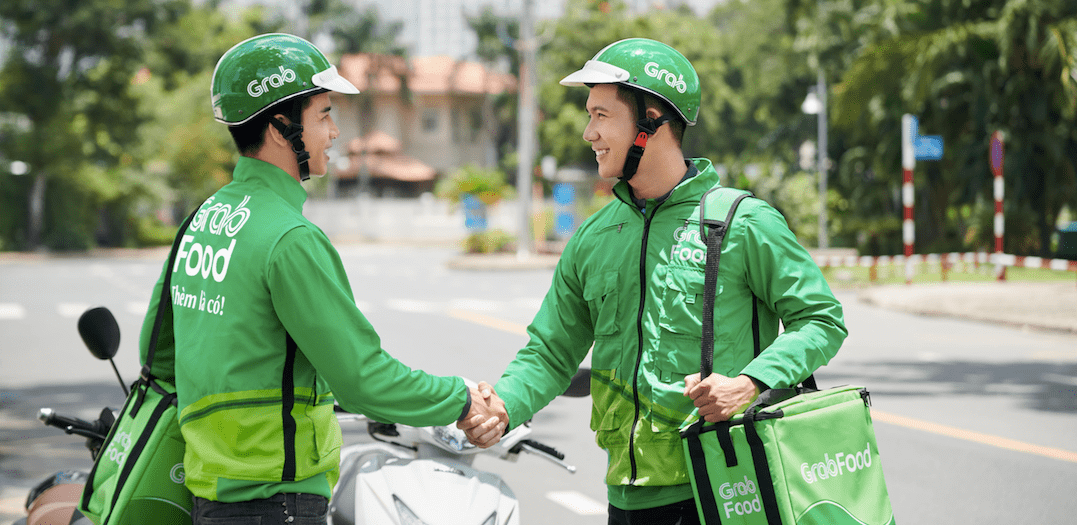 Da Nang, 29 November 2018 — Grab, Southeast Asia's leading O2O mobile platform, today officially launched its on-demand food delivery service GrabFood in Da Nang just a month after latest expansion to Hanoi. Danangese are now enabled to a wide range of consumer services, including on-demand transport, parcel delivery and food delivery through one mobile Grab app. Soon, consumers can also enjoy attractive promotion on GrabRewards for GrabFood orders. Cashless payment for food delivery via GrabPay by Moca has been beta tested for a group of consumers in Hanoi, and will soon be expanded to all three cities GrabFood is currently operating in.
In just six months, Grab has finished expanding GrabFood to Vietnam's three largest cities. This not only marks an important milestone in Grab's journey towards becoming the leading everyday superapp that offers consumers the most essential daily services, but also reaffirms its commitment for long-term investment in Vietnam as a technology company.
"We are very pleased that after just a short period of time, GrabFood has received strong support from Grab's consumers, delivery and merchant partners in Ho Chi Minh City and Hanoi. This generates strong motivation for us to launch GrabFood in Da Nang as soon as possible. We believe that Vietnamese consumers will always support and choose the most reliable food delivery service, which offers the widest selection of foods, the fastest speed of delivery and the most affordable price", said Jerry Lim, Country Head of Grab in Vietnam.
Since the official launch in June, GrabFood has grown by 20 times, aimed to become a leading on-demand food delivery service in Vietnam. Thanks to the widest network of GrabBike driver-partners, GrabFood can deliver foods within just 20 minutes. Outside of Indonesia, Vietnam is Grab's fastest growing country for food delivery. In addition, as a tech company, Grab has the advantage of using data to thoroughly understand the diverse demand and sophisticated food taste of Vietnamese consumers.
"By focusing on service quality and speed, we are continuing to grow at a phenomenal rate in this market. The data analytics allows us to better understand the culinary preferences of each Vietnamese customer, therefore provide the fastest and smartest service. In addition, consumers using GrabFood also have the privilege of choosing specialized foods on this platform due to our exclusive deals with merchant-partners." – Said Demi Yu, Regional Head of GrabFood Thailand, Malaysia, Vietnam and the Philippines.
Yu added that GrabFood's leading merchant-partners, like GongCha and MeetFresh, had trusted GrabFood and co-created exclusive drinks sold only on the platform. Since launch, these drinks had been among the most wanted. Again, this demonstrate Grab's capability to add more value to merchant-partners, bringing them closer to a substantial customer base.
Also, good news to Danangnese is that Lotteria, the leading fast food chain in Vietnam, has chosen GrabFood as their only and most preferred food delivery partner to support them in delivering thousands of delicious meals each day  nationwide. The reason is that GrabFood has the widest supply on the ground to ensure best-in-class delivery, especially in terms of speed. Most of the Lotteria orders on GrabFood are delivered in only 20 minutes within 3km.
Similar to consumers in Ho Chi Minh City and Hanoi, consumers in Da Nang can order with no minimum value required. All kinds of local delights will be delivered, from large restaurant chains to small mom-and-pop stalls.
When making a GrabFood order, the app will automatically detect consumers' location to make more personalised recommendations of restaurants nearby.
Consumers can track real-time location of the driver partner within the app.
Consumers can use GrabChat to communicate with driver-partners on any food preferences they might have, for example, non-spicy, or leave a note for driver partners upon checkout.
With a dedicated merchant partner app, merchants can update information on opening hours and availability of dishes within the app, for example, if they intend to close shop earlier on a particular day or if they have run out of a particular dish. Consumers will have visibility of latest updates from merchant partners before they make their orders.
"The growth of GrabFood recently shows Grab is on the right track in Vietnam, with the strategy of becoming an everyday superapp for consumers' most essential needs. It also demonstrates that Vietnamese people are ready to support new and useful solutions. As a tech company, Grab is committed to long-term investment in Vietnam to create a complete ecosystem that contributes to improving the quality of life and driving Vietnam faster towards the digital economy ", added Jerry Lim.
Grab is one of the most frequently used O2O mobile platforms in Southeast Asia, providing everyday services that matter most to consumers. Today, the Grab app has been downloaded into over 125 million mobile devices, giving passengers access to over 8.5 million micro-entrepreneurs. Grab offers the widest range of on-demand transport services in the region, in addition to food and package delivery services. Grab's food delivery service, GrabFood, is the only food delivery company operating across Malaysia, Singapore, Vietnam, Indonesia, Philippines and Thailand. Grab Financial increases access to cashless services for millions of Grab customers across Southeast Asia, and connects the underserved and unbanked population to financial services.