Grab introduces GrabFamily, GrabPet to address special transportation needs of Filipino commuters
Grab introduces new transportation services that are tailor-fit for the ever-evolving lifestyle of Filipinos  GrabFamily empowers parents to travel safely and comfortably with their child GrabPet allows pet owners to travel with their fur babies via Grab MANILA, Philippines, 20 […]

Grab introduces new transportation services that are tailor-fit for the ever-evolving lifestyle of Filipinos 

GrabFamily empowers parents to travel safely and comfortably with their child

GrabPet allows pet owners to travel with their fur babies via Grab
MANILA, Philippines, 20 July 2019 —  As part of its commitment to provide users with better services everyday, Grab, Southeast Asia's leading super app, announced today two new services that aim to address special transportation needs of Filipino commuters, GrabFamily and GrabPet.  
For parents on the move, safety and comfort are two of the top considerations while traveling. When these standards are not met, parents are often compelled to leave their kids at home, taking valuable time away from their family. 
For pet owners, getting around with their fur babies can be difficult without a personal vehicle. Public modes of transportation are often not configured to cater to the special needs of the pets. 
Recognizing these challenges that limit Filipinos lifestyle choices, Grab welcomes two new addition to its slew of transport services. "We are mindful of the ever-changing and sophisticated needs of our consumers, and we at Grab always strive to hear our customers out and outserve them by bringing new services that support their daily needs. GrabFamily and GrabPet are our response to the demand for child and pet transport," Grab President Brian Cu said. 
Comfortable and safe commute with GrabFramily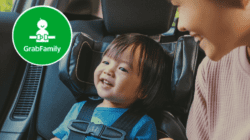 A transport service that is equipped with a dedicated child safety seat and more amenities that help make commuting more convenient, GrabFamily is Grab's transport offering that serves the needs of families that travel with their little ones. 
According to the World Health Organization, around 7,000 Filipino die per year because of road crashes. Globally, road accidents are the leading cause of death among the young with roughly 1.35 million people dying annually.*
GrabFamily becomes the perfect partner for parents when traveling with their kids around Metro Manila, as each GrabFamily vehicle is equipped with a child restraint seat suited for a child aged from 1 year to 12 years old, working weight of 15 kilograms to 36 kilograms, and with a height of 4'9" below.
In partnership with Combi, the child car seats offered on GrabFamily comply with the strict international child safety regulations. 
On February 22, President Duterte signed into law Republic Act No. 11229 also known as Child Safety in Motor Vehicle Act, which spells out the rules and regulations pertaining to child safety in both public and private transport modes. 
Initially available in Metro Manila, GrabFamily can seat five adults and one child comfortably. Each vehicle is also equipped with an emesis bag, baby wipes, rubbing alcohol, and tissue paper. All GrabFamily driver-partners are 5-star Grab drivers trained to install the child restraint devices and safely secure the child on the seat. 
Going around with your fur babies with GrabPet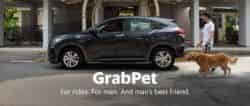 To minimize commuting woes between drivers and pet owners, Grab introduces GrabPet, a dedicated pet transport service equipped with special pet handling solutions. 
For its initial run, only dogs, cats, turtles, hamsters, rabbits, and fish are allowed on GrabPet. All pets must be accompanied by passengers. 
And since each pet requires additional care, Grab is equipping GrabPet cars with special equipment to ensure the best and most comfortable transport service to both the pet and its parent. 
A pet kennel that is big enough for one large breed of dog, two medium breed dogs, or two cats
Waterproof cargo liner for the rear area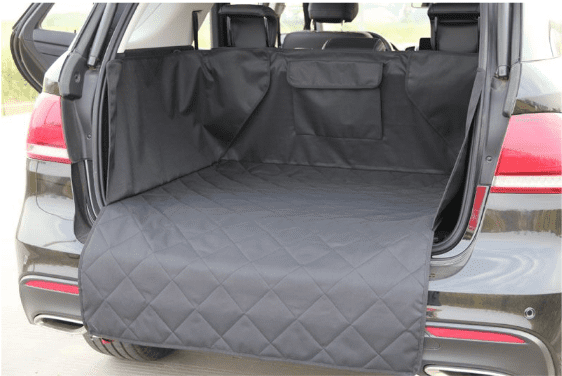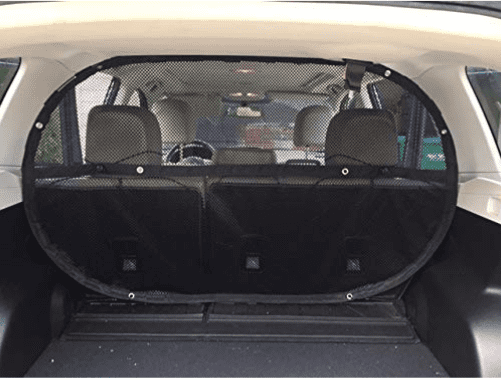 Aside from this, pets transported via GrabPet are also insured. 
GrabPet is in line with the Land Transportation Franchising and Regulatory Board's (LTFRB) Memorandum Circular 2019-019, which allows pets to be transported via public utility vehicle.
"As the leading everyday super app in the Philippines , we will continue to develop and tailor-fit innovative services for our consumers' daily needs," Cu said.
To learn more about the services, visit: 
 GrabPet: https://www.grab.com/ph/car/grabpet/
GrabFamily: https://www.grab.com/ph/car/grabfamily/