Consumers & DriversTech & Product
Grab firms up commitment for a #BetterEveryday; announces 8 new app features and enhanced everyday services
- Grab introduces eight new features that improve overall daily Grab experience   - This 2019, Grab cements its position as the FIlipinos' everyday app with enhanced daily services beyond transportation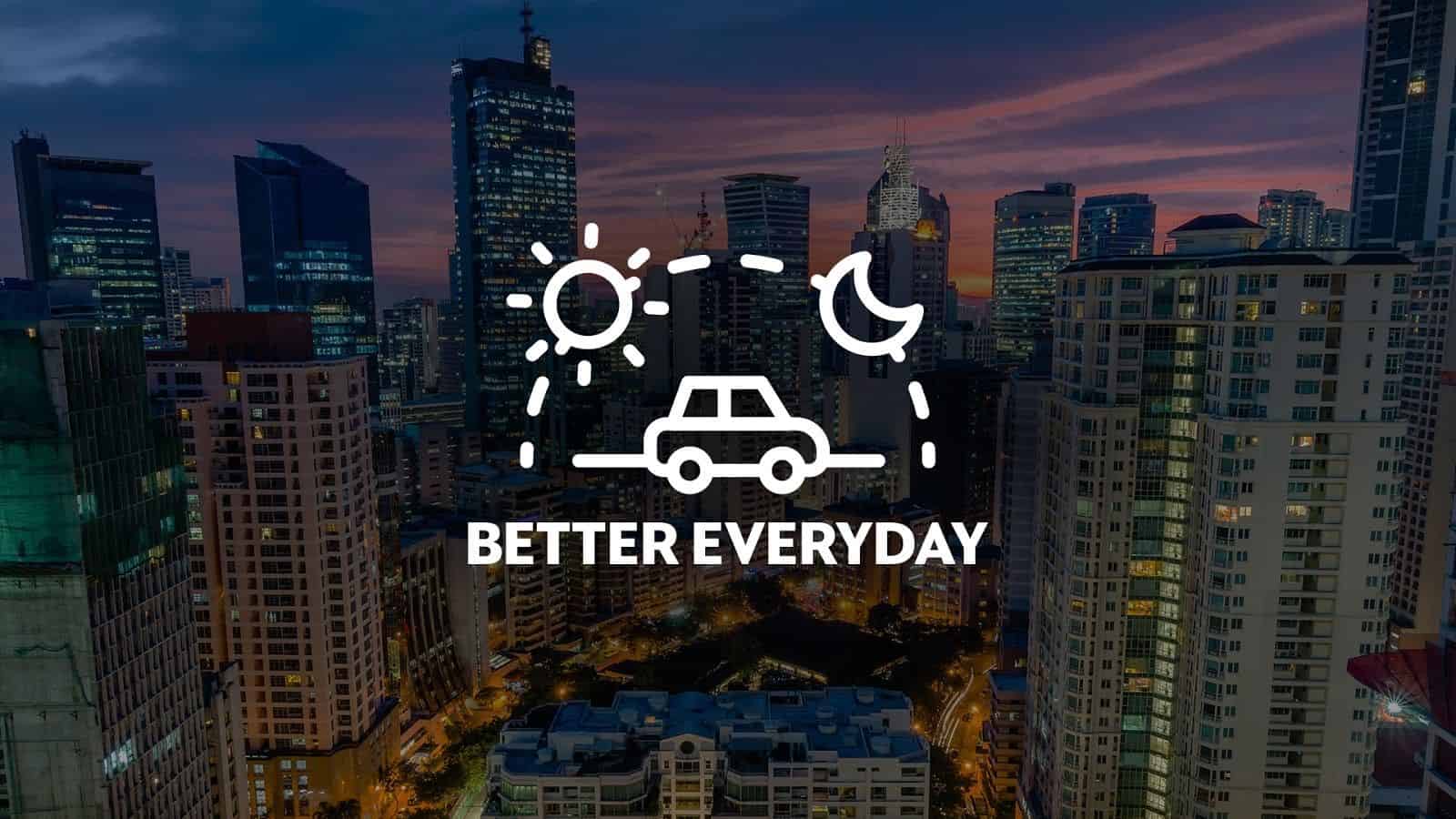 PHILIPPINES, January 30, 2019 — In just six months after recording two billion rides, Grab, the leading Online-to-Offline (O2O) mobile platform, hit the three-billion passenger mark across Southeast Asia. At precisely 21:34:32 (local time) on Sunday, 20 January 2019, 61 concurrent trips took place across 21 cities in 6 countries. Owing this milestone to its consumers and partners, Grab today announced the Better Everyday initiative with eight new app features and enhanced everyday services that improve overall customer experience.
This 2019, Grab affirms its position as the only everyday app in the Philippines, serving the daily essential needs of Filipinos. Over the years, Grab has introduced more services beyond transport – GrabFood, GrabExpress, GrabRewards, and GrabPay. True to its mission of bringing consumers closer to what matters to them, Grab rolled out a series of app enhancements that will make rides safer, more seamless and more rewarding.
Better Ride Experience
For transport, Grab puts its focus on better ride experience. Consumers can now use five new transport features that will redefine customer experience in the ride-hailing industry.
Cancel Anytime (before allocation) –

This feature allows consumers to cancel their booking attempt before a driver gets assigned.

Saved Places –

To m

ake the booking experience easier and faster, c

onsumers can now save their preferred and most frequented places such as home, work, gym, etc. The feature allows the

quick selection of frequently used addresses for pickup or drop off, allowing for better personalization of pickup or drop off points. Once a place is saved, the option will be available as a shortcut every time you book. 

To use the feature, simply click on the Saved Places from the menu button and save your preferred places.
Rewards points for passengers who were canceled on –

Grab has also taken into consideration the feedback of both passengers and drivers on cancellation of allocated bookings.  

If the driver cancels a consumer booking, he/she will now get 30 GrabRewards points credited within 24 hours. These points can be used to redeem GrabRewards, which features an exciting array of loyalty items such as food, services, and discounts.
Change Destination – In case of incorrect location setting, last minute change in plans or emergencies, consumers may now modify their drop-off points while in transit. They save valuable time and money as this feature takes out the need to book for another ride and the hassle of negotiating with the driver. Changing can be done by tapping on the drop-off point while in-transit or tapping the "Change" tab on the Driver details screen while in-transit. Changing destination will update the fare to account for the distance already traveled by the driver and the new distance left to reach the new destination This feature is only available on GrabCar, GrabCar 6-seater, and GrabCar Premium services only in Metro Manila, Cebu, Bacolod, and Pampanga.
Lost and found – Grab has also integrated into the app a new lost and found feature, which helps passengers contact the driver directly after a completed booking. To recover the item left in the car, simply click on the booking history tab, choose the recent booking record, and tap the new call button to reach the driver. The call button function is available within four hours after the trip has ended. Beyond the four-hour period, passengers may reach the driver via the help center.
Passenger Time-out.

Grab has also received feedback from drivers who complained about consumers canceling after being allocated, and even if the driver is on the way to the pick-up point. Thus, Grab also introduced a passenger timeout feature, which temporarily bans passengers with excessive cancellations. 

Consumers will not be able to book a service for a maximum of 23 hours upon reaching the following limit:

Maximum of two (2) cancellations per Grab service within 1 hour

Maximum of three (3) cancellations per Grab service within 24 hour

Maximum of five (5) cancellations per Grab service within 7 days 
The app will clearly convey the time for which a consumer is banned and will set the right expectations on when they can use the Grab's transport services again.
"This 2019, we continue to underscore our commitment towards a better Grab experience. We are happy to start the year with an introduction of new features that will redefine consumer experience," Grab Philippines President Brian Cu said.
Filipinos' Everyday App
As the only everyday app in the Philippines, Grab is also improving services beyond transportation.
GrabFood, which has so far grown its completed orders by 12x since its launch six months ago, is now leading the online food delivery service in the Philippines. After its successful Metro Manila debut, GrabFood was introduced in Cebu last Jan 17.
It now boasts the widest restaurant selection with over 5000 active merchants from Metro Manila and Cebu. It continues to sustain its hypergrowth stage by continuously partnering with more merchants. One of the newest partners is the company behind the successful Korean chicken brand Bonchon — Scottland Food Group Corp. Over 100 restaurant branches of Bonchon and other brands like Tori Chizu and Go Bento are now available for delivery using the GrabFood platform.
"We continue to sustain our hyper-growth stage in the Philippines. We're fueled to satisfy more of our consumers' cravings. We will do this by further expanding our restaurant selections and providing more food deals and experiences to our consumers," GrabFood Head EJ dela Vega added.
GrabExpress, on the other hand, continues to be the reliable on-demand delivery partner of Filipinos. Two new features were added to support more micro-entrepreneurs and make simple deliveries faster and more convenient.
Multi-stop delivery feature (MSD)

, which essentially allows users to send deliveries in five different recipients and locations using one single rider.

For social sellers and micro-entrepreneurs,

Multiple Concurrent Bookings (MCB)

feature will allow them to send a maximum of 10 parcels using different delivery partners at the same time.
Grab is finding more ways to further improve its services in the Philippines with the goal of serving the daily essential needs of Filipinos — from transport to food delivery, to parcel service, and to online payments.
"As an everyday app, we continue to use our technology to provide solutions that will improve the daily experience of our fellow Filipinos. Our goal is to serve our consumers better everyday with the challenge to always go above and beyond what is expected," Cu said.
###