Bringing the super app reality to the Philippines: Grab to launch 5 new services and GrabKitchen in 2019
Grab users will be able to book hotels, purchase tickets, pay bills and enjoy on-demand video content directly from the Grab app; Grab continues to innovate and strengthen its existing services by introducing GrabWheels and GrabKitchen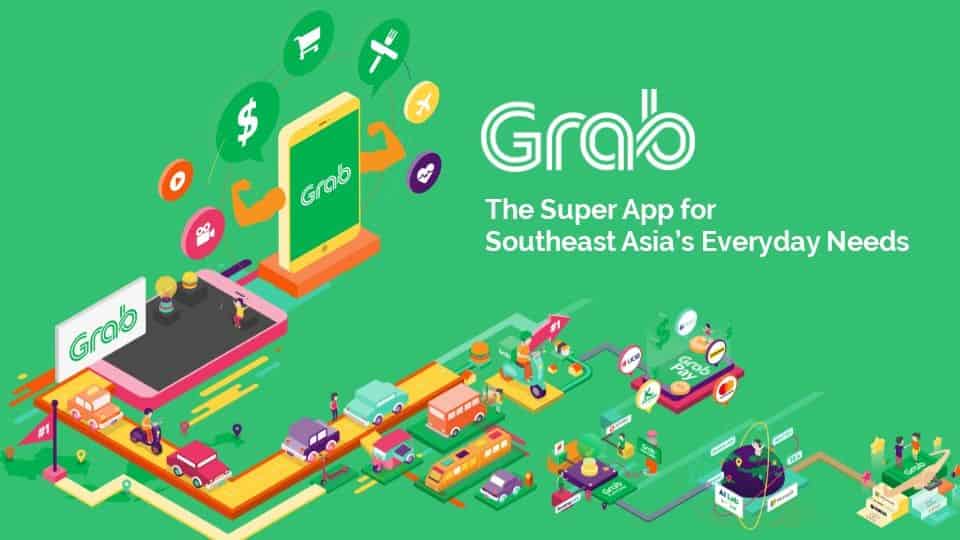 Manila, Philippines, May 8, 2019  — Grab, the leading super app in Southeast Asia today announced upcoming services in the Philippines – 'Hotels' booking, on-demand 'Videos' streaming, 'Tickets' purchasing, and 'Bills' payment. In addition, Grab continues to innovate and strengthen existing services with the introduction of GrabWheels and GrabKitchen. Grab is launching these services and new concepts to serve more of FIlipinos' everyday needs, with more value and greater convenience. These 5 new services and food innovation will be progressively rolled out in the Philippines from today and will be available to all users by the end of 2019.
Jerald Singh, Group Head of Product and Design, Grab, said, "We are excited to offer these new services to our consumers, giving them better access to the services that matter the most to them. A day with Grab can now be seamless from booking your ride, to ordering your next meal and getting ready for your next movie date or holiday trip. You do all these from the palm of your hand, through one app, enjoying exclusive offers and even greater value when you pay with GrabPay and earn GrabRewards points. These points can in turn be used for more discounts or vouchers on other transactions. We are the app serving the everyday needs of Southeast Asians, and we look forward to introducing even more services in the Philippines and other countries throughout the rest of the year."
Bringing the super app reality to the Philippines
'Hotels' service: Special hotel booking offers through the Grab app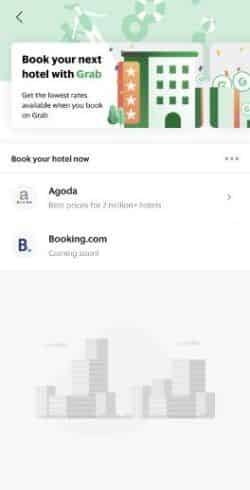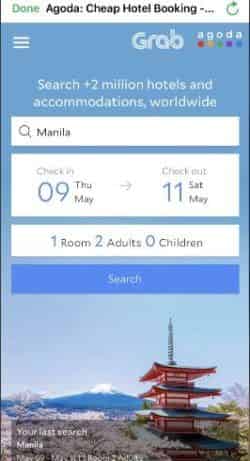 Filipino residents who love to travel are about to enjoy a more rewarding experience when booking a hotel for their next holiday or staycation. With the new 'Hotels' booking service, Grab users can book hotels and other accommodation from Agoda, and soon, Booking.com directly from the Grab app. They can access and easily compare prices across the world's largest selection of 28 million places to stay, ranging from a wide choice of luxury and budget hotels to apartments, vacation homes and family-run B&Bs. Grab is rolling out 'Hotels' in the Philippines starting May 9.
Grab Platinum, Gold and Silver members can redeem vouchers to get up to Php 500 off hotels booked through Agoda, when spending a minimum of Php 5000. Grab driver-partners will also get up to 9% off all Agoda bookings.Grab Platinum users can also gain access to Booking.com's Genius programme and enjoy 10% discounts and other benefits. More features and benefits will be added to the 'Hotels' service throughout the year. Grab users will get free travel personal accident, flight delay insurance with each hotel booking, special ride offers, and enjoy seamless payments through GrabPay and earn GrabRewards points with every transaction later this year.
'Videos' service – Access to entertainment whenever, wherever
Available this second half of 2019 in the Philippines, Grab will be offering online video content through the app in partnership with HOOQ, Asia's first and largest video-on-demand service. Whether they are on a GrabCar ride or waiting for their next GrabFood delivery, Grab users in the Philippines can now enjoy over 8,000 hours of on-demand streaming of Hollywood blockbusters, regional favourites, and free-to-air content directly through the app.
'Tickets' service: A faster and simpler way to search and buy tickets
With GrabPay's integration with SM Cinemas, Grab users can today already use their wallet credits to purchase cinema tickets via QR payments and online acceptance. By the end of 2019, a separate Tickets service tile will be available within the Grab app to give users a faster and simpler way to search and buy tickets from leading cinema chains. Beyond movie tickets, Grab also plans to expand the range of events it offers through the Tickets tile.
GrabWheels: A convenient and eco-friendly solution for short distance commute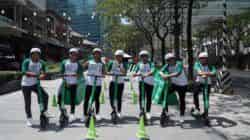 To provide a solution for personal mobility and promote an eco-friendly and sustainable way of getting around the city, Grab is piloting GrabWheels, an electric scooter sharing platform. Consumers can rent scooters and park them at designated parking spots after their ride. GrabWheels is a convenient, affordable and green way to get to short distance destination. Consumers simply need to locate a scooter at a GW parking spot – scan, scoot and park at another GW parking spot after your trip. GrabWheels is currently doing a pilot run in UpTown Mall Taguig City, with plans to expand the service to other township areas.
GrabKitchen: Uniting multiple F&B brands in a single central kitchen
Grab is not only expanding into new verticals, but also continues to innovate and strengthen its existing services to better serve its Filipino consumers.
GrabKitchen is a delivery-only kitchen, also known as cloud kitchens, that unites multiple F&B brands in a single central kitchen to plug the cuisine gaps in specific areas. The concept does not only increase the diversity of food choices in the area but also reduces delivery time for orders. At the same time, this concept aims to provide our merchant-partners an opportunity to expand their businesses and increase their income. Launched first in Indonesia, with three GrabKitchens to date,  Grab is bringing GrabKitchen to the Philippines and in other Southeast Asian countries.
Bills Payment: The quick, easy & secure way to pay your bills
Grab is offering its users a quick and convenient way to pay their bills. Coming to the Philippines in the third quarter of 2019, Grab users in the Philippines will no longer need to leave their house and endure long queues in bill payment centers. They can settle their electricity, water, telco, internet, and cable TV bills instantly, with hassle-free payment via GrabPay.
500 GrabPlatform partners by the end of the year
"It is through partnerships that we have become the only true regional super app with multiple services in multiple markets. Last year we announced GrabPlatform to supercharge our partnerships strategy, and we believe that it has become a true differentiator in the region. It enables us to expand into new verticals quicker than we can on our own, at the same time empowers our partners to scale their business with our reach and assets. With more than 500 GrabPlatform partners by the end of the year, we're building an ecosystem that will truly be a force to be reckoned with, an ecosystem that value-adds and serves everyone on our platform. Be it drivers, merchants, users or partners," added Singh.
GrabPlatform, launched last year, is a suite of APIs that give partners access to components of Grab's technology including transport, logistics, payments, user authentication, messaging, insights and mapping. With GrabPlatform, partners can either:
Integrate Grab into their services

: For example, online sellers can accept GrabPay as a mobile wallet on their website or platform; partners like hotels, airlines and hospitals can provide on-demand rides to their clients by embedding Grab's booking experience directly into their own apps; social sellers can integrate GrabExpress into their app or website as a delivery method; and partners can choose to allow users to log into their app/website using their Grab account.

Integrate their services into Grab

: Partners can expand their reach by bringing their services directly into the Grab app. Grab's partnership with Booking Holdings for 'Hotels', HOOQ for 'Videos' and BookMyShow for 'Tickets' are examples of this.
###