Grab Philippines leads community-wide COVID-19 response through GrabBayanihan
Grab Philippines together with its partners from the public and private sector, launched GrabBayanihan to aid several economic and medical pain points brought about by the recent public health situation around COVID-19; Through GrabBayanihan, Filipino health workers who are on the frontlines serving fellow Filipinos during this time of need, will have access to safe and convenient means of mobility with GrabWheels. With a shared goal of rendering service to the Filpino people, Grab, its delivery-partners, and the local businesses will continue to safely provide access to much-needed daily necessities such as food, medicine, and other essentials. Grab, in coordination with its institutional partners, reassures its commitment to its thousands of driver-partners by rolling out preliminary assistance programs in the form of emergency loans, financial and medical assistance, and loan payment breaks, and will continue to work on other means of aid to address the lack of livelihood in these times of unprecedented public health emergency.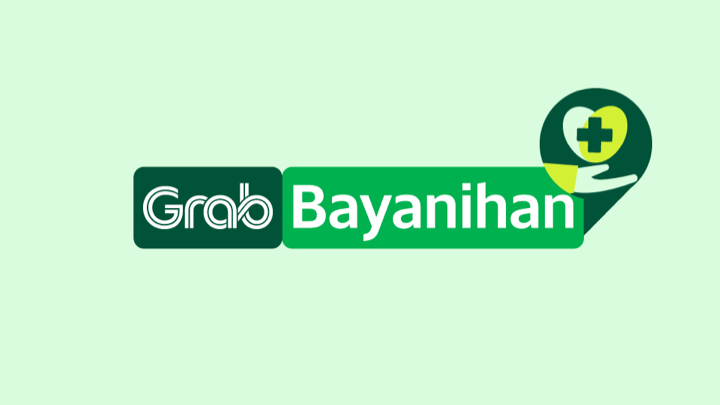 Manila, Philippines, 21 March 2020 – Grab, together with partners from the public and private sectors, have come together to launch GrabBayanihan – a community-driven initiative focusing on three core areas: 1) providing economic security to thousands of driver-partners, 2) offering safe mobility solutions for front liners, and 3) providing access to daily essentials while safeguarding the wellbeing of everyone on the platform.
Economic security to thousands of partners during this time of need 
Safeguarding the livelihood of driver-partners remains Grab's utmost priority. With public transportation services, including for TNVS, suspended for a period of time, Grab will provide alternative income opportunities to driver-partners. From next week onwards, Grab will host virtual training sessions to onboard driver-partners onto GrabFood and GrabExpress, which will immediately connect them to consumers who are increasingly relying on food and parcel delivery services. Additionally, we are extending driver loyalty tier qualification for the duration of the quarantine – no driver will lose their benefits by missing qualification targets due to the quarantine.
GrabFinancial Philippines together with our institutional partners such PSBank, EastWest Bank, BDO, Security Bank, BPI, RCBC, Union Bank, Robinsons Bank, Metrobank, UCPB and Toyota Financial Services, have rolled-out loan payment breaks for driver-partners.

Likewise, Grab has rolled out preliminary assistance programs in the form of financial and medical assistance, and an emergency loan fund for GrabCar driver-partners who have been severely affected by the recent transport suspension. Grab will continue to work on exploring other means of aids to support driver-partners in these trying times.
Fully sponsored mobility solution for front liners
Grab has deployed around fifty (50) GrabWheels e-scooters to city governments of Manila, Quezon City, San Juan, Muntinlupa, Navotas, Marikina, and Pasig. The e-scooters will improve short-distance commutes for health care workers and barangay officials in these cities. At the moment Grab has more than 300 e-scooters that are ready for deployment to other LGUs, should the need for a mobility solution arise.
Providing access to daily essentials while safeguarding the wellbeing of everyone on the platform
With enhanced community quarantine in effect, accessing daily essentials is a challenge for many Filipinos. Grab – through its GrabFood and GrabExpress services – continues to deliver everyday essential needs such as food, medicine, and others, while providing livelihood opportunities for delivery-partners amidst this period of disruption.
To aid in social distancing, Grab introduced a new Contactless Delivery Option that limits contact between consumers and delivery-partners. Consumers are encouraged to pay using cashless methods and opt for contactless delivery by informing delivery-partners to drop off the order outside the door or at specific locations using GrabChat. 
Grab also encourages merchant and delivery partners to set up contactless takeaway stations for delivery-partners so that they can pick up orders without coming into contact with restaurant staff. Merchants are also encouraged to conduct regular temperature checks, increase cleaning frequency of food and preparation areas and delivery-bags, and more. 
To encourage greater cashless adoption and to avoid the spread of COVID-19 through the exchange of cash, GrabRewards points will only be applied to services paid through GrabPay. GrabRewards points that would have been earned from cash transactions will go towards supporting GrabBayaninhan efforts. Additionally, we have partnered with Red Cross where consumers can use their GrabRewards points to donate for our healthcare frontliners.
"More than a public health crisis, the COVID-19 outbreak has been a call for all sectors to band together for the common goal of providing meaningful services to the Filipino people. For us at Grab, the last few weeks have been a testament to our innate ability to innovate for all and to use our platform to help our community endure this period of uncertainty and disruption. We hope that now more than ever, other players will help carry out this vision of bayanihan while preventing the spread of COVID-19," said Brian Cu, Grab Philippines President.
In the coming days, Grab will continue to collaborate with government agencies, private partners, and its community, to ensure the safety and welfare of all its stakeholders while generating measures to address the developing COVID-19 situation.
###