Grab Philippines strengthens commitment to driver-partners' wellbeing, launches Partner Cover Plus insurance solutions
The insurance policy is tailored to provide Grab partners and their families an additional layer of protection and peace of mind against illnesses and physical accidents
MANILA, PHILIPPINES, 14 March 2023 – Grab Philippines further strengthens its commitment to safeguarding the wellbeing of its driver-partners with the launch of Partner Cover Plus – a flexible insurance product offered exclusively to Grab partners and their loved ones. Underwritten by two leading insurance brands BPI AIA and Chubb, Partner Cover Plus shields Grab partners from a wide range of safety and wellness problems that may impact their livelihoods.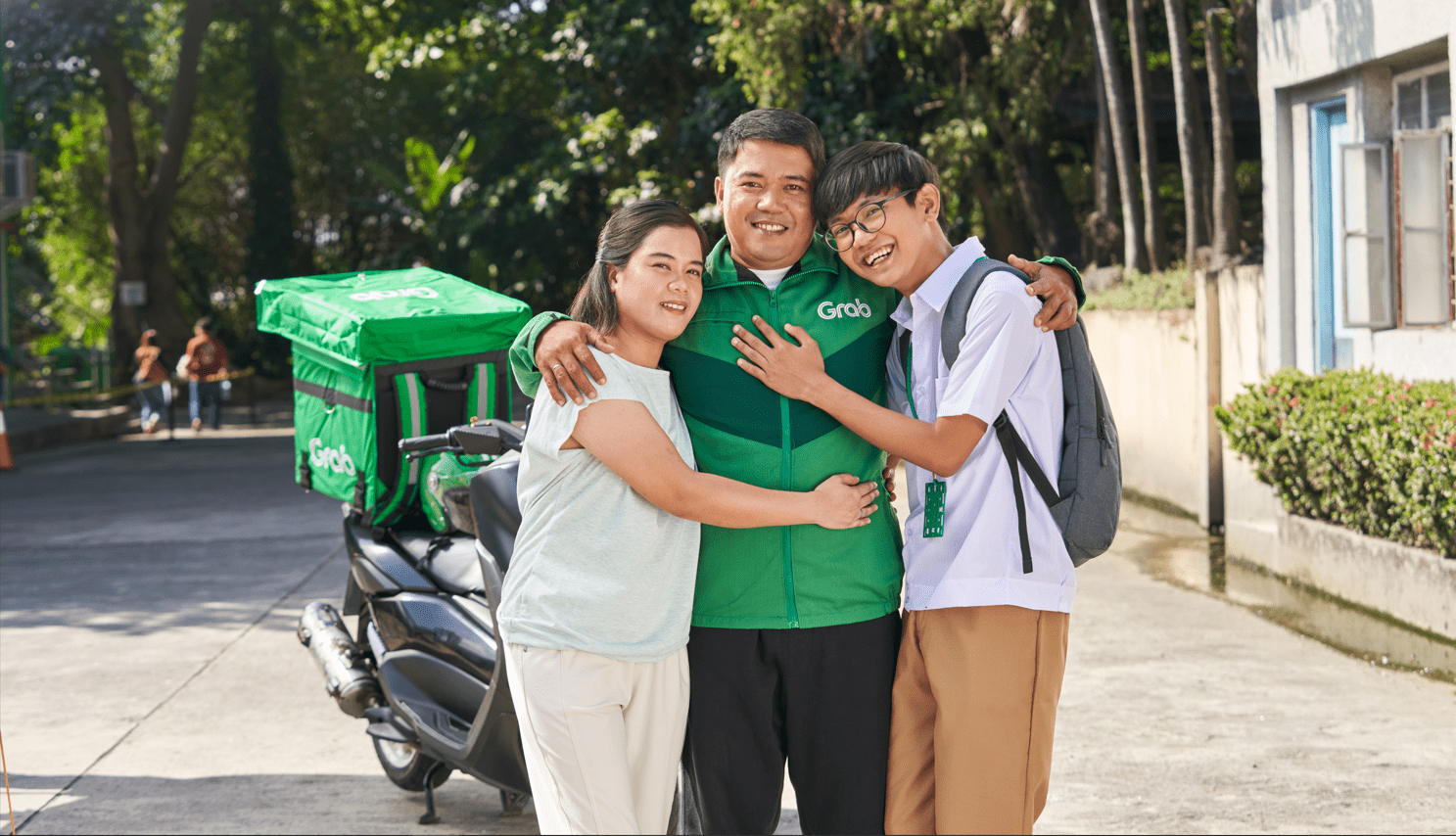 In a recent survey among its mobility and delivery partners, Grab Philippines discovered that only seven percent own an insurance plan. When asked about what are their top reasons for not availing insurance, respondents cited high premiums, insufficient understanding about the product, and difficulties in the claim process. However, eight out of 10 partners are very much keen to purchase their own insurance plan. 
Grab Partner Cover Plus is Grab's initiative to help its driver and delivery-partners overcome their roadblocks in having an insurance plan for themselves and their families. Available exclusively on the Grab Driver App, it can be availed conveniently by partners with its easy application and comprehensive packages. It offers protection from injury and medical expenses caused by accidents, payout for the beneficiaries in the event of death, and daily payment for a partner's inability to work due to injury or sickness. Grab partners may also enroll their immediate family members as beneficiaries of the insurance plan. 
As a result of Chubb's digital integration technology platform Chubb Studio®, the enrollment, endorsement, and claims process of Partner Cover Plus is also simplified and made more seamless for the partners' convenience through the Grab Driver App where they can access their personal Care Card. The entire process is cashless and hassle-free. 
Country Head of Grab Philippines Grace Vera Cruz shares: "Our partners deserve to have the capability to safeguard their future while having a sustainable livelihood on our platform. We have recently rolled out our social protection program with SSS, PhilHealth, and PAGIBIG. And we are optimistic that through cost-effective insurance solutions such as Partner Cover Plus, and our ongoing insurance programs for our partners, we are providing our partners with an opportunity for a holistic and reliable protection, so they can pursue their goals and enjoy life with greater peace of mind. "
Monthly payments for the insurance plan, which go as low as Php 125, can be automatically deducted from the driver Grab Driver App Wallet. Requests for claims can also be fulfilled through the app, while benefits are accorded via bank transfer and BPI bank pick-up. 
BPI AIA Chief Executive Officer Karen Custodia shares:
"BPI AIA is honored to partner with Grab to address the life insurance protection gap among their partner drivers and their families. In line with our mission to make insurance easy to get and easy to have, we have provided them with a simple and accessible way to get insured digitally via the Grab Driver App."
"We are delighted to further evolve our partnership with Grab and applaud their unwavering commitment to providing their drivers, delivery partners and their families with easy access to financial wellbeing protection," said Edward Ler, Executive Vice President and Head of Southeast Asia for Chubb.  "This multi-partner alliance is a great example of the value of Chubb Studio's single-point of integration technology – making embedded insurance just as easy for Grab and Chubb as it is for their drivers and delivery-partners."