Grab appoints Grace Vera Cruz as Country Head of Grab Philippines
Grace Vera Cruz brings more than 15 years of experience in operations and strategy.
MANILA PHILIPPINES, 15 October 2020 – Grab, the leading everyday everything app in Southeast Asia, announced the appointment of Grace Vera Cruz as Country Head for Grab Philippines, effective today.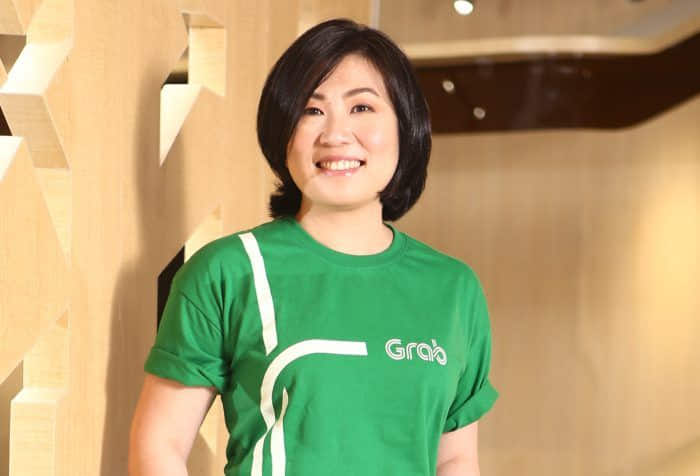 Grace Vera Cruz, Grab Philippines Country Head
Grace brings more than 15 years of business experience and vast industry knowledge to drive Grab's mission in the Philippines. Prior to Grab, she was the Managing Director of Seawood Resources, a Philippine-based investment company with a global footprint, and has held key positions in McKinsey & Co., CLSA Exchange Capital, and Shell.
Grace will focus on creating deeper synergies across Grab's suite of services, including on-demand transport, food and mart deliveries, and e-payments and financial services, to better serve consumers, driver-partners, merchant-partners, and corporate partners in the Philippines as One Grab. She will also drive 'Grab for Good' initiatives to contribute to the Philippines' longer-term socio-economic development. 
"I am proud to be joining Grab Philippines, a company that has made a conscious effort to help our communities respond to the COVID-19 pandemic through GrabBayanihan. I look forward to working with the team to leverage Grab's technology and innovation to help Filipino communities safely and sustainably recover from the impact of the COVID-19 pandemic," said Grace Vera Cruz, Country Head of Grab Philippines. 
"Working together and helping each other to overcome crisis is a hallmark of what it means to be Filipino, and I'm proud that Grab is part of the bigger community that's helping to improve livelihoods. With Grace's proven credentials in leadership, operations, and strategy, I'm confident she brings deep expertise and understanding, to help drivers and small businesses use digital services to grow, and support the Philippines in its economic recovery," said Russell Cohen, Group Managing Director for Grab.
Grab serves 18 cities throughout the Philippines. It is the leading ride-hailing and on-demand food-delivery app, and also provides groceries and package delivery, concierge (pabili) services, bill payments, and financial services. Grab has provided Filipinos with a safer and more convenient way of doing their daily activities, while co-creating a positive social impact to the thousands of Filipino small businesses and micro-entrepreneurs on the Grab platform.