Promo Alert! MacBook Pro and More Up for grabs in Grab's 'Cash Less, Get More'
If you're one of the many Filipinos who no longer do cash transactions, try using GCash on Grab to get a chance of winning special prizes!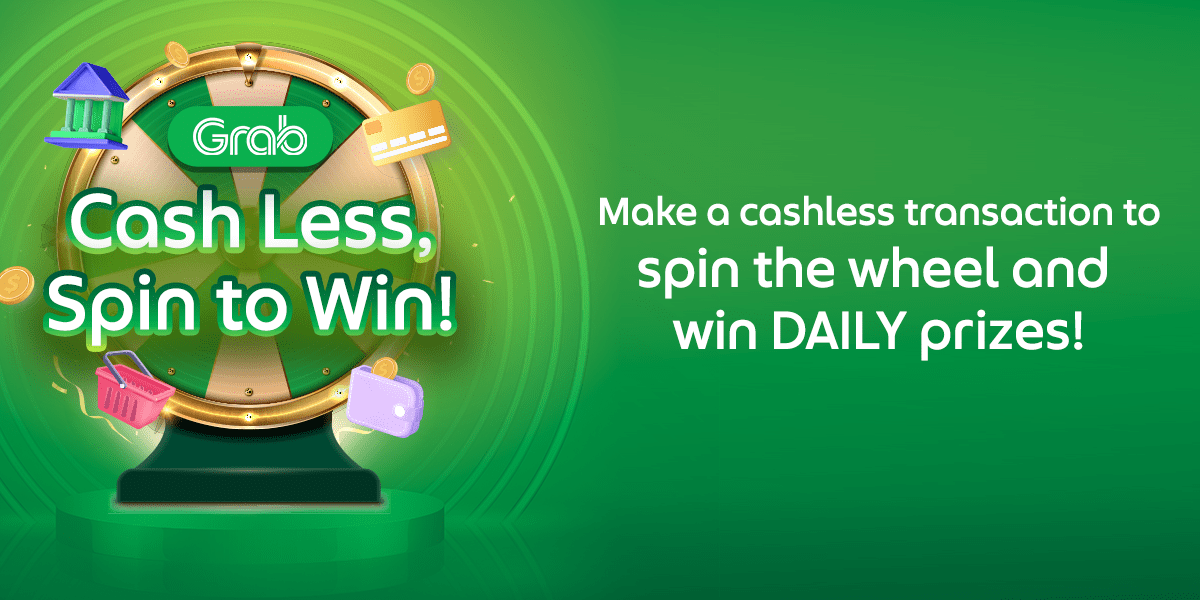 MANILA, PHILIPPINES, 07 March 2023 – Over the course of the pandemic, we bet a lot of you have gone cashless for several of your activities, may it be for utilities or even leisure shopping. And now, you also have more options to go cashless on Grab! Grab's 'Cash Less, Get More' campaign expands its roster of e-payment channels to give its users a more seamless in-app experience – one of the many benefits of doing away with cash-on-delivery transactions!
Kicking off the campaign is e-wallet partner of the month GCash! If you use GCash in availing of any of Grab's – mobility, food and grocery delivery, or parcel delivery – you get the chance to spin the 'Cash Less Get More' Wheel of Fortune daily for seven days! Until March 31, lucky GCash users on Grab can win special prizes which include vouchers for GrabCar, GrabFood, GrabMart, and GrabExpress; JBL Earphones; and even a brand new MacBook Pro. 
Users just need to link their GCash account on Grab, select the e-wallet as the payment option for any Grab service, then go to the Wheel of Fortune page. After spinning the wheel, users will be notified if they've won any of the 'Cash Less, Get More' prizes.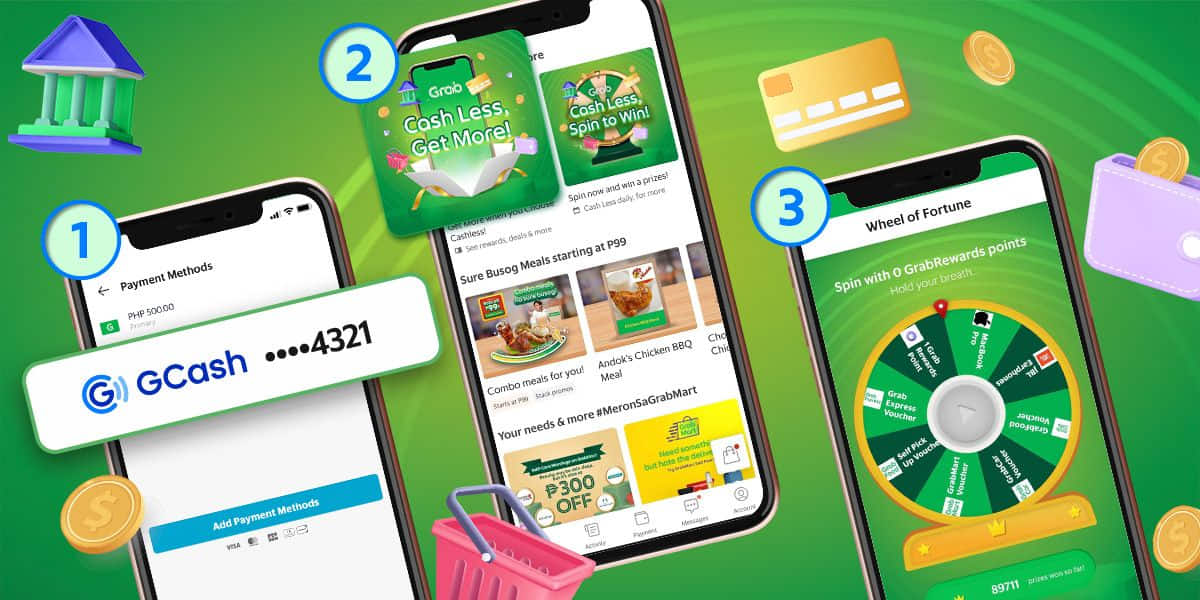 GrabFin Philippines President Martha Borja shares: 
"'Cash Less, Get More' is probably one of Grab Financials' most exciting campaigns this year –  and we are glad to launch this with our pilot e-wallet partner GCash. There is nothing more we want than to give the best experience to Grab users. And by having a broader suite of e-payment options, we know more Filipinos will be able to access our reliable services more easily and conveniently. Go cashless and have fun winning on Grab!"
Grab Philippines and GCash announced their strategic partnership to the public in January. But it is apparent that with the success of the partnership, more e-payment platforms will be arriving on the Grab app – encouraging more Filipinos to go Cash Less and Get More!