Grab expands food delivery service to Bacolod; Invigorates MassKara Festival 2019 with more everyday services
Now operating in 35 cities nationwide, GrabFood cements its position as the leading food delivery platform that is most often used by 7 out of 10 Filipinos1, with the largest operations in the Philippines; (L-R) GrabFood Delivery-Partner, Trish Avondo, Grab Ph Expansion Manager, Jo-An Yoshida, Grab Regional Operations Mgr, EJ dela Vega, GrabFood Ph Head (1)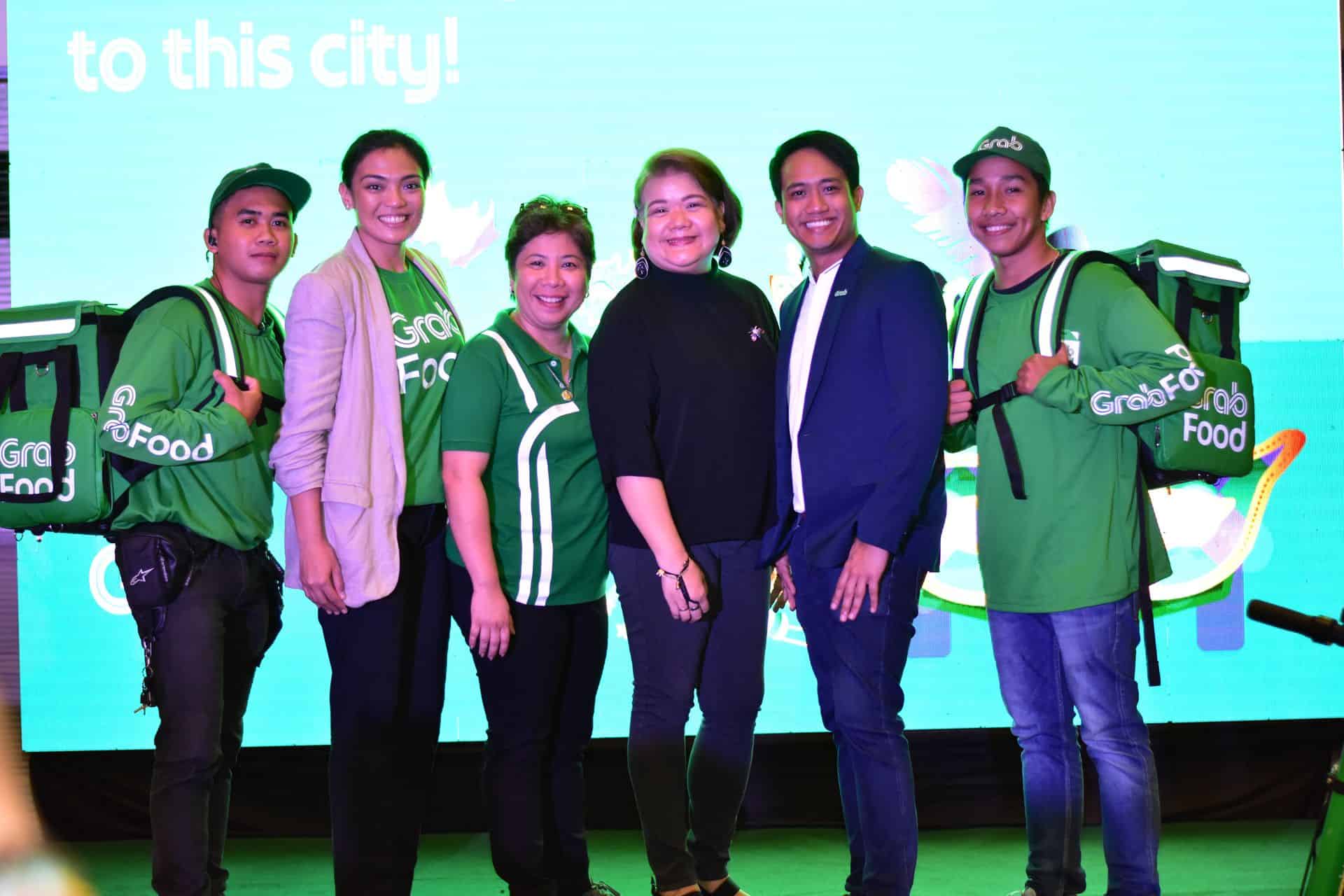 Now operating in 35 cities nationwide, GrabFood cements its position as the leading food delivery platform that is most often used by 7 out of 10 Filipinos1, with the largest operations in the Philippines
Grab deepens its commitment to bringing the super app reality to Bacolod with the introduction of more everyday services
As a proud partner of the local government of Bacolod city, Grab is bringing its own brand of fun to the MassKara Festival this 2019 
BACOLOD, Philippines, October 22, 2019 — Grab, the everyday everything app in Southeast Asia, announced the expansion of GrabFood to Bacolod city today in time for the celebration of the MassKara Festival. The introduction of GrabFood in Bacolod further cements its position as the #1 food delivery platform with the largest operations in the Philippines. 
Less than a year since it's launch, GrabFood has already expanded in 35 cities nationwide. According to market research by Kantar in the second quarter of 2019 (April – June), GrabFood is the #1 most often used food delivery platform in the Philippines with 78% of users voting for GrabFood over other app-based food delivery brands.1 At present, GrabFood has the widest selection of restaurant partners in the Philippines. It is the only accredited end-to-end food delivery partner of major quick service restaurants like JFC Group, KFC, McDonald's, BonChon, Max's Group Inc. and more, and a true partner of SMEs, from Bacolod's Inasal houses, to Jollijeeps in Makati. 
To celebrate MassKara Festival this year, Grab is introducing GrabFood in Bacolod in a bid to banner the excellent culinary scene, promote local entrepreneurs, and enable Negrenses to do more and get their favorite food where and when they want it.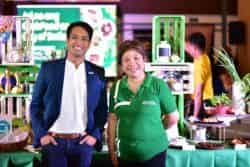 EJ dela Vega, GrabFood Head and Jo-An Yoshida, Grab-Regional Operations Manager
"As the leading super app in the Philippines, our mission is to elevate the lives of Filipinos by solving daily limitations and addressing their most basic needs. In 2015, we came to Bacolod to help address transportation issues and have since become an indispensable part of Negrenses' daily commute. We now take on the challenge of improving access to great food and bringing more livelihood opportunities for the people of Bacolod through GrabFood," said GrabFood Philippines Head, EJ Dela Vega. 
Bannering Bacolod's culinary scene and homegrown restaurants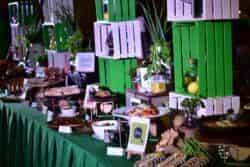 GrabFood iconic and homegrown partners feature the best of Bacolod in a culinary display 
Bacolod, known for its mouthwatering cuisine, is a highly-urbanized city that holds a rich history and a vibrant arts and culture. Bacolod's great culinary scene has developed locals to be discerning eaters. As such, GrabFood has partnered with a variety of merchants to cater to a diverse range of pallets. 
Negrenses can order the famous and iconic food from Aida's, Bar 21, Inaka, L Kaisei, L Sea, El Ideal, Virgie's, Rolis, Claras, Merzci Pasalubong, Bong Bongs, Felicia's, King's Ice, Apollo, Delicioso, Bascon, Quan, Nena's Rose, Cozy Nook. 
Homegrown brands such as MassKara Chicken Inasal, North Fitness Cantina, 2 Story Kitchen, Recado's Restaurant, East Bite Asian Chicken, Firehook, Crib, Cakefully Yours Cafe, Rianne's Churreria, Fresh Start, Daily Skillet, Jaimie's Cafe, Italia, Capriccioso Deli Ristorante, Mirens, Ceres Mart Lacson, Spoonmugnet, Homesite Shawarma, Quinos, Clems, Eron's and Quino's Cafe, and C's are also working with GrabFood to bring the flavours of Bacolod closer to the consumers. 
Major quick service restaurants such as McDonald's, Jollibee, Chowking, Greenwich, Burger King, Red Ribbon and Uncle John's Chicken by Ministop are also available on GrabFood in Bacolod. 
As GrabFood continues to grow, it aims to offer the best possible service in the most rewarding manner for all the Negrenses — for consumers who demand for better selection of food and accessibility, for our delivery partners who are looking for sustainable livelihood opportunities, for our merchant-partners who trust Grab to boost their businesses, and for the community to enable them to reap the advantages of the connected digital economy.
"Food delivery is a natural extension of Grab's transport services. Bringing this service is part of our commitment to transforming Bacolod into a smarter city powered by Grab," said Joann Yoshida, Grab Philippines' operations lead for Western Visayas. 
Bringing more smiles to Bacolod 
Aside from introducing GrabFood, Grab is joining the MassKara Festival this year by launching a campaign that brings together rewarding experiences in different Grab verticals such as GrabFood, GrabCar, and GrabWheels via GrabRewards.
From October 22 to 27, Grab will be deploying GrabWheels, eco-friendly e-scooters that serve as solution for short distance commute,  to help Grab users get around the city much faster. They may book for the complimentary twenty minutes GrabWheels ride for just 20 GrabRewards points. Users simply have to click on the GrabWheels offer in the GrabRewards screen and leave a government-issued ID at the Grab booth located at Ayala Malls Capitol Central Corte Area before riding. They will undergo a quick how-to and safety briefing before they may be able to roam around the city using GrabWheels. 
A special Grab MassKara Booth will also be deployed to delight existing and new Grab users with free festival giveaways such as bandanas, caps, and goggles. To get the giveaways, users simply have to download the Grab app, play the GrabFood game, and post online using the hashtag #GrabFoodLovesBacolod #GrabMassKara
For festival goers looking for local food, Grab will be deploying GrabFood On-The-Go from October 25 to 26. GrabFood riders will be going around the city to sell popular food from our featured merchants on the festival grounds. They can also look for Grab MassKara Ambassadors giving out free drinking water and snacks. 
"Grab is and has always been a proud partner of the local government of Bacolod through its support for the city's major festivals. We will always look for ways to offer a fun and memorable Grab MassKara experience through our services," Yoshida said. 
###
1Data based on users of any app-based delivery platform in the past four weeks who claim their most often used app-based food delivery brand