Grab life in the fast lane: Citi, Grab introduce co-brand credit card in the Philippines
- Grab and Citi will issue co-branded credit cards regionally, starting with the Philippines. - Citi Grab credit card holders will enjoy benefits from both brands, including more rewards points for Grab services as well as coupons and vouchers for other services. - The partnership deepens the existing relationship between Grab and Citi, which began in 2016.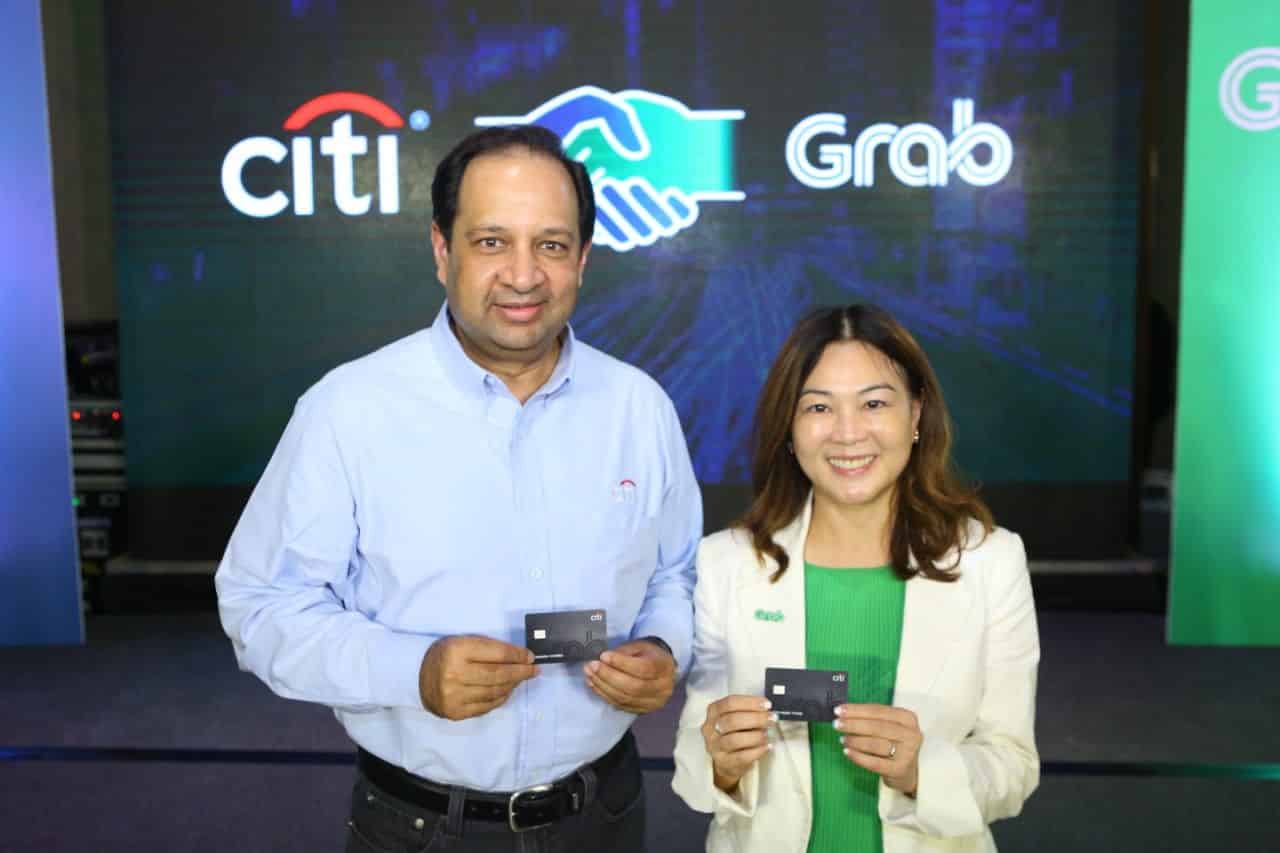 (L-R) Manoj Varma, Citi Philippines Consumer Bank Head, Huey Tyng Ooi,  GrabPay Managing Director – SG, MY, PH
MANILA, Philippines, June 11 2019 — Grab, Southeast Asia's leading super app, and Citi, the largest pan-regional credit card issuer, today introduced their first and exclusive co-branded credit card in Southeast Asia.
Catering to mobile-first and always-on consumers who continuously seek better offers, the Citi Grab credit card promises cardholders a life in the fast lane with access to exclusive offers and rewards, better value on every spend and greater convenience. Card holders can enjoy: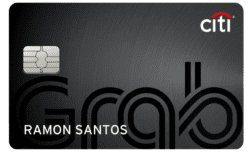 10x points earning on Grab spend* – from getting a ride to getting deliveries.

Platinum Tier upgrade for the first 6 months giving cardholders priority booking benefits and dedicated customer support.

3x points on dining, entertainment and online subscriptions, while all other spend will earn 1 point for every P30 spend.

12 free Grab rides upon sign up equivalent to P2,500 worth of GrabPay Credits upon spending the first P10,000 within 60 days of using the card. Cardholders can also get free Grab vouchers worth P2,000 when they use the card to top up their GrabPay Wallet with at least P1,000 pesos. Membership fees for principal and supplementary cards are also waived for the first year.

Greater convenience by going cashless, when using Citi points to pay for Grab services.
The new Citi Grab co-brand credit card allows both companies to benefit from each other's respective strengths. Grab will be able to offer its users credit card benefits and rewards and extend its offering to Citi's cardholder base in the Philippines.
The co-brand card partnership expands an ongoing collaboration between Citi's Consumer Banking business and Grab that dates back to 2016. Citi has participated in Grab's financing round through Citi Ventures, the bank's venture capitalist arm.
"Citi has been a long-term partner since 2016 and there is great synergy between both Citi and Grab. The Citi Grab credit card is a natural next step as we create more value for our digital first, always in GrabPay users. This will bring us one step further in realising our vision of becoming the leading everyday super app in SEA," said Huey Tyng Ooi, Managing Director of GrabPay Singapore,  Malaysia, and the Philippines.
"We are delighted that the Philippines will be the first market to launch the Citi Grab co-brand credit card. We are excited to work with Grab to offer the best credit card value proposition to Grab's all-digital consumer base," said Manoj Varma, Consumer Bank Head, Citi Philippines.
He added that following today's launch in the Philippines, the co-brand card will be introduced in Thailand in the second half of the year.
In 2016, Citi and Grab announced their first partnership across six markets in Southeast Asia. In what as a regional-first, the partnership enabled Citi cardholders to use their earned points and miles to pay for rides on the Grab platform.
Since then, the partners have systematically widened the scope of their cooperation to include all of Grab's services. This includes incentives for topping up the GrabPay wallet, to gifts and cash back benefits for spending on Grab services.
###