Grab expands food delivery service to Iloilo
 By putting Iloilo's culinary tourism on the spotlight, GrabFood aims to bring positive economic impact and livelihood opportunities to the Ilonggos. GrabFood is now in 37 cities in the Philippines and will continue to expand to open more revenue streams […]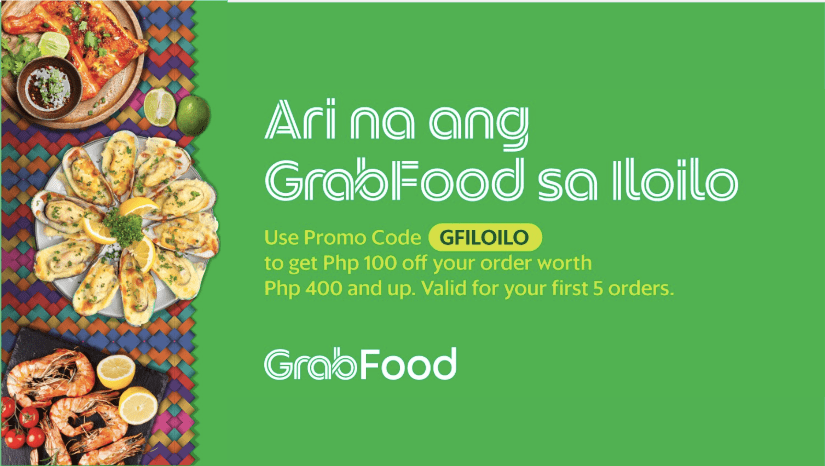 By putting Iloilo's culinary tourism on the spotlight, GrabFood aims to bring positive economic impact and livelihood opportunities to the Ilonggos.
GrabFood is now in 37 cities in the Philippines and will continue to expand to open more revenue streams for merchants and additional sources of livelihood for delivery-partners, and bring the best of Filipino food cuisine to consumers when and where they need it.
As the everyday everything app, Grab supports the local government's vision of developing Iloilo as a fully digital city. Grab extends more of its everyday services – including transportation, food, and more – to bring greater convenience to the Ilonggos.
ILOILO, Philippines, January 23, 2020 — Grab, the leading everyday everything app in Southeast Asia, announced the expansion of GrabFood to Iloilo city to promote its culinary tourism and bring more livelihood opportunities for the Ilonggos through technology.  
The Department of Tourism (DOT) hailed Iloilo as a priority tourism area and a MICE (Meetings, Incentives, Conferences and Exhibitions) hub for many strong reasons – it's delectable local recipes and multitude of gastronomic experiences, rich cultural heritage, and its charming people.1 The local government had also expressed its mission to develop Iloilo into a fully digital city, making it one of the rising forward-thinking metropolises of the country.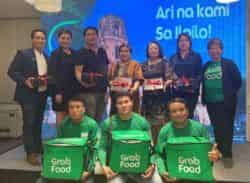 (L-R) EJ Dela Vega – GrabFood Philippines Head, Natalie Lim – Richmonde Hotel, Councilor Atty Rommel Turon,  Atty Helen J. Catalbas – Regional Tourism Director, Sandra Gomez – Philippine Chamber of Commerce Iloilo Chapter Chairperson, Jo-ann Yoshida – Grab Philippines Operations Manager for Western Visayas at the launch of GrabFood in Iloilo
Grounded by its mission to use technology for good, Grab is supporting the growth of Iloilo as a tourism and digital hub. The introduction of GrabFood in Iloilo is not only poised to banner and democratize access to the best of Iloilo cuisines, it also aims to expand economic opportunities for local businesses and create jobs for delivery-partners.
"As we expand GrabFood's operations in the Philippines, we recognize that our job doesn't end after delivering meals to our consumers. We are inspired by our deeper goal of delivering positive impact into the lives of our partners and the people who take pride in the development of their city," said EJ Dela Vega, Head of GrabFood Philippines. 
As Grab continues to take on a more significant role in delivering positive social impact, it recognizes the value of easing long-standing socio-economic pain points. As a digital platform connecting millions of consumers and partners, Grab is committed to providing inclusive livelihood opportunities for Filipinos all over the Philippines. 
In 2015, Grab introduced GrabTaxi in Iloilo city and have since become a reliable transportation option. As an everyday everything app, Grab hopes to introduce more daily services to the Ilonggos outside of transport and food delivery. 
Celebrating Dinagyang the Grab way 
With GrabFood, the best of Iloilo cuisine is now easily accessible by both locals and tourists. Known for its delicious array of Ilonggo staples like talaba and batchoy as well as other cuisines, GrabFood has partnered with the local iconic restaurants and famous chain establishments in Iloilo including Jo's Chicken Inato, Lechon House, Loco Local Coffee, Netongs, Lar's Buko Batchoy Eatery, Kucho, Harry's Seafood Bistro, Floyd Famous BBQ, JD Burger Project, MYO Cafe and more. 
As a welcome treat to the Ilonggos, GrabFood is offering Php100 discount for their first 5 orders using the promo code GFILOILO.2
GrabFood is also invigorating the Dinagyang Festival with the following activities: 
GrabFood X Kaon Ta Food Festival

. From January 24 to 26, GrabFood and Kaon Ta will have 50 of Iloilo's best restaurants coming together to offer up a great feast. Situated at Arsenal St in Calle Real, visitors can score giveaways, and other special promos.

GrabWheels

, an eco-friendly and short distance commute solution, will be deployed throughout the festival area so people can easily go around the city. GrabWheels can be booked just by downloading the Grab app on the spot or showing a previous GrabFood order.

Performances from Iloilo's talents

. To make the Dinagyang Festival more memorable Grab is also showcasing the Ilonggo talent. Popular local bands Ember and Kreonz will be performing at 8 pm on January 24 at the GrabFood X Kaon Ta Food Park.
"Grab is a proud partner of the local government of Iloilo. We will always look for ways to offer a fun and memorable Dinagyang Festival experience through our everyday services," Dela Vega said. 
GrabFood is now in 37 cities in the Philippines and will continue to expand to enable more income-generating opportunities for merchants and delivery-partners, and bring the best of Filipino food cuisine to consumers when and where they need it. It is the #1 food delivery platform in the Philippines according to a market research done by Kantar in Q32019 with 76% of Filipino respondents choosing GrabFood over other app-based food delivery brands.GrabFood continues to be a trusted partner to the country's biggest brands, and a growth enabler for small to medium-sized businesses across the Philippines.  
###