7 years of Grab in Southeast Asia: Grab announces significant milestones across its super app services
- Grab traveled 300B km in PH; increased food orders by 44x in less than a year; drove cashless transactions; rewarded millions of consumers - Grab moves into a new stage of growth as the everyday super app that offers breadth of everyday services, support to partners and micro-entrepreneurs, and assistance to communities in need.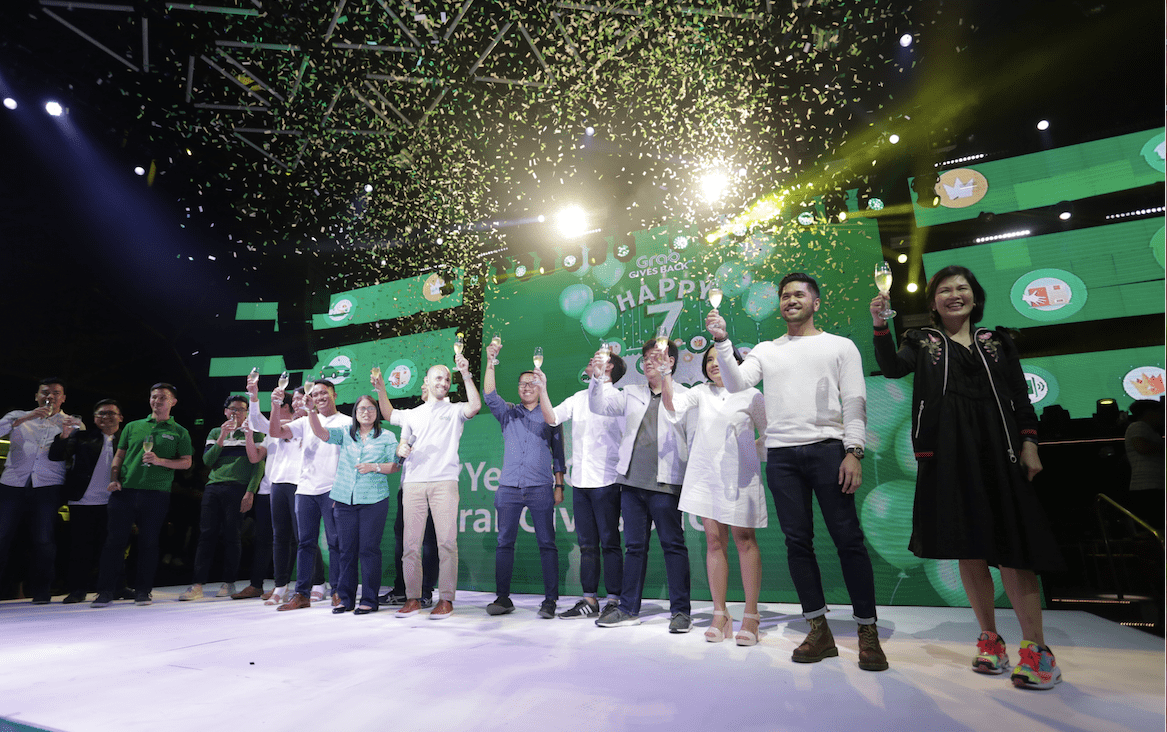 MANILA, Philippines, June 7, 2019 — Grab, the leading super app in Southeast Asia, celebrated its seven-year milestone in the region, and its sixth year in the Philippines with the announcement of significant milestones across its different services.
From its transport roots that started in Malaysia in 2012, Grab, over the course of 7 years, has effectively built a super app platform that serves the everyday needs of Southeast Asians such as transport, parcel services, food delivery, mobile payments and more. Today, 1 out of 6 Filipinos has installed the Grab app, a reflection of its ubiquity in a country that demands greater convenience for the most common yet often overlooked everyday service.
"Grab has always made it its mission to improve the quality of lives of millions of Filipinos — from consumers to our partners — through its everyday super app services. Since day one, we have vowed to help the country achieve our shared goal of driving greater mobility, financial inclusivity, and better logistics through an interconnected ecosystem of digital services," Grab Philippines President Brian Cu said.
300 billion kilometers traveled in the Philippines
Since it was introduced in the Philippines in 2013, Grab has traveled over 300 billion kilometers in the country, enough to go around the world 7.5 million times, and is equal to traveling to the moon and back for more than 780,000 times.
These miles traveled only means that ride-hailing has become an indispensable part of Filipinos' daily commute. Grab's average monthly rides have been growing by 150% annually, helping provide more seamless mobility to commuters, and uplifting the lives of its 60,000* active driver-partners.
Today, Filipinos can use various transport services such as GrabTaxi, GrabCar, GrabCar Premium, GrabShare, and GrabTricycle in over 12 cities across the Philippines.
Milk tea, chicken, and burgers are the most ordered items on GrabFood
GrabFood, the no. 1 online food delivery platform in the Philippines, has delighted millions of Filipinos since it was launched less than a year ago. As of May 2019, GrabFood has seen  44x increase in completed orders since it was first soft-launched in June 2018.
Filipinos' most ordered item on GrabFood includes milk tea, chicken and hamburgers. Milk tea leads GrabFood's most ordered list hitting 1.8 million cups sold from its top 6 milk tea partners.  Second on the list is chicken. Being an all-time Filipino favorite, more than 600,000 orders of chicken were sold by GrabFood's top 6 fastfood and restaurant partners. Burgers also hit a record high of 1 million orders sold in the past 6 months by top 4 fast food partners.
GrabFood also has the widest coverage of restaurants and beverage shops in the Philippines. Our merchant-partner base increased by 650% from July 2018 to May 2019.  These merchants range from high-end restaurants to fast-food chains, and down to the humble Jolly Jeeps, empowering more micro-entrepreneurs to expand their businesses through an additional online storefront that GrabFood provides through the platform.  
Our best performing delivery partners earn up to more than 2x the minimum daily national average.
Today, GrabFood serves 15 cities in the Philippines, namely: BGC, Makati, Pasig, San Juan, Mandaluyong, Quezon City, Manila, Parañaque, Las Piñas, Pasay, Marikina, Valenzuela, Cebu, Lapu-Lapu, and Mandaue.
Driving cashless transactions
GrabPay, after receiving its e-money license from the Bangko Sentral ng Pilipinas, is on track to become the Philippines' preferred digital wallet with upcoming cashless services nationwide.
GrabPay's user base continues to grow by 30% every quarter. To date, 25% of all Grab transactions in the Philippines are paid through GrabPay's cashless services.
This year, GrabPay will be available for both online and offline transactions nationwide, as its strategic partnership with the SM Investments Corporation comes into full play. Grab is also exploring more partnerships with other retailers and MSMEs to further introduce its digital wallet capabilities to the mass market. This supports the vision of the central bank to migrate 20 percent of total cash transactions into non-cash by 2020.
Most rewarding platform
GrabRewards, loyalty and rewards program of Grab, gives Filipinos more value for every peso they spend on Grab. From its maiden launch in 2017, Grab users have collectively redeemed 11.17 billion points as of today, representing 13.5 million transactions in the Philippines. Today, GrabRewards has a full suite of rewards to choose from food, services, and Grab discounts.
Grab continues its new stage of growth as the leading everyday super app in the Philippines. It has announced new services that will be available in the Philippines this year such as tickets,  hotels, videos, bills payment, remittance, GrabWheels and new innovation such as GrabKitchen.
"As we continuously improve the transportation solutions in the Philippines, we recognize that in order to bring a more convenient, accessible and connected way of life to Filipinos, we have to move beyond transport and create more solutions that bring them closer to things that they care about the most," said Cu.
Grow with Grab
To empower more local micro-entrepreneurs and partners, Grab is arranging more opportunities and programs for driver-partners,  merchant-partners, and potential employees.
For driver-partners, Grab will continue its Grab Academy. Launched in 2016, Grab Academy is a training program that includes road safety, first aid, defensive driving, and livelihood training. Currently, the program has reached 2,500 driver-partners and has extended to about 2000 drivers' wives through Misiskolar, a program under the Grab Academy platform that is focused on providing financial literacy and enhancing the welfare of Grab drivers' wives.
For merchant-partners, GrabFood is continuously partnering with local restaurants and shops such as jolly jeeps to bring them an additional digital storefront, with an expected increase in orders and revenue.
For aspiring employees and partners, Grab recently launched its first-ever AI for Southeast Asia Challenge, a challenge aims to promote the use of data and AI to solve for some of Southeast Asia's biggest urban challenges, such as traffic congestion and safety. The top 50 participants will be offered a full-time position at Grab, as well as cash prizes for the top five individuals. The overall winner of the challenge will walk away with S$10,000.
Grab for Good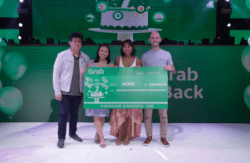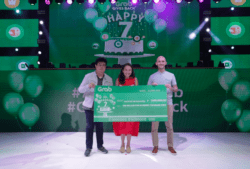 Grab has partnered with HOPE and Teach for the Philippines for its corporate social responsibility efforts including advocating for education development in the country.
As part of Grab Gives Back campaign, consumers donated their GrabRewards points. Grab has converted the points into monetary value amounting to 3 million pesos — P1.5 million will go to HOPE to build two classrooms for kids in Ama-Talo Elementary School, Amagbagan, Pozorrubio, Pangasinan; and the other half will be given to Teach for the Philippines to support six teach fellows in Marikina City for the school year 2019 to 2020.  
GrabRewards also ran donation drives in partnership with Red Cross. Grab has also helped victims of the devastating earthquake in Pampanga and provided a solution to the water crisis in Metro Manila through its GrabIgib efforts.
"The milestones and impact that we saw over the last few years reflect the trust that consumers have in Grab. We owe this to our consumers and partners, who have continuously supported us through the highs and lows over the past few years," Cu said.
###