The rise of the internet, digital communication platforms, and mobile technology have radically altered many aspects of our daily lives over the years—including and especially the ways we shop. The majority of shoppers these days are digital pioneers and digital natives who enjoy having abundant purchasing opportunities at their fingertips. In turn, technological advancements have opened up a multitude of new avenues for sellers and driven them to engage with their customers in more innovative ways.
Sellers and buyers today interact and transact in all sorts of digital spaces, including online stores, digital marketplaces, social media networks, and others. One of the most popular e-commerce approaches today is live selling, an online shopping event in which a seller livestreams a video presenting their products—and during which customers watching the stream can make purchases in real time. The livestream can be hosted on a variety of platforms, typically on social media sites, but it can also be done on a subdomain of the seller's online shop or even via mobile apps.
Many online entrepreneurs located both in the Philippines and overseas have turned great profits through live selling, and there's no reason you can't do the same. Your partners for growth like Grab's Madiskarteng Boss Club (MBC) can equip you with complementary digital tools and solutions that will help you sell successfully. If you want in on this promising opportunity but aren't sure where to start, this handy guide can show you the way.
Understanding the Live Selling Phenomenon
Live selling has existed in some form since the late 1980s, when American TV channels like Home Shopping Club and the giant Home Shopping Network (HSN) pioneered the practice of pitching and selling products directly to consumers. As an ecommerce phenomenon, however, online live selling boomed worldwide starting in 2020, with the advent of the COVID-19 pandemic.
Due to health and safety restrictions and the limitations these imposed on the operations of physical stores, many small businesses began holding live selling sessions to make up for lost sales and stay afloat. In the months since, however, online shoppers and retailers have enthusiastically embraced live selling as an efficient, engaging, and overall profitable selling and marketing method.
A good number of social media and ecommerce platforms are also riding the live selling wave by introducing tools and features to enhance livestreaming functionality. Facebook and Instagram, two of the most popular avenues for live selling in the Philippines, have both been quick to roll out features to support selling through livestreams. Live selling is now widely considered one of the biggest social media marketing trends to watch out for as even more platforms evolve to incorporate and encourage it.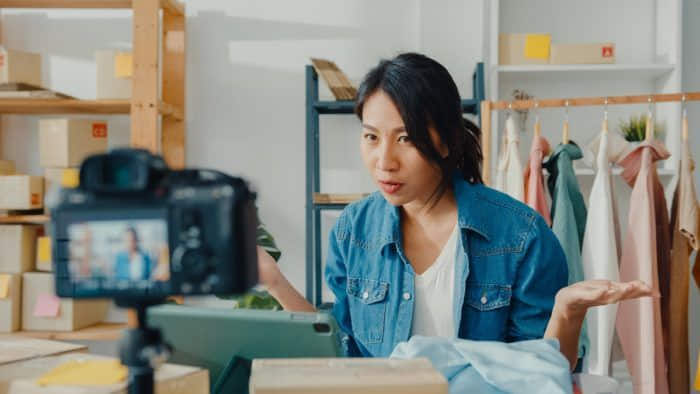 If you're an online business owner, you can use live selling to boost your sales, connect with your customer base, and establish a greater presence in the digital sphere. Here are just some of the most significant advantages successful live selling sessions can bring:
Simulates Face-to-Face Interaction
While it's hard to argue with the convenience and ease ecommerce offers, many shoppers miss the interpersonal connections and physical interactions that characterize the retail experience of shopping at brick-and-mortar stores. The experiences of entering a space full of interesting products, handling those products and seeing how they work, and conversing with shop staff about especially appealing items are widely considered to be highlights of the offline shopping experience.
The act of clicking through an online catalog and checking out a purchase digitally can't replicate these experiences—but, in some ways, live selling can. Live selling allows customers to virtually visit their favorite shops, watch product demonstrations, and ask the host questions in real time. The experience of tuning into a livestream together with other customers can also create a sense of fun, warmth, and community that users will surely want to come back for after their first live selling experience.
Because most interactions between customers and salespeople in brick-and-mortar stores are one-on-one, there's a limit to the number of sales that can be made over a certain period of time. In contrast, online live selling sessions allow a seller to interact with multiple customers, and hopefully make multiple sales, more or less at the same time. Some popular live selling hosts and influencers, in fact, have even managed to sell thousands of products in a matter of minutes.
The operational cost of selling through a livestream is also much lower than many people would initially think. While well-to-do business owners can and often do invest in state-of-the-art equipment, sound and video editing software, and other production tools, these aren't at all necessary for successful live selling. Many smartphones on the market today come equipped with advanced cameras that are more than capable of recording and broadcasting a quality livestream.
Giving your viewers a good initial live selling experience will not only raise their chances of coming back for your next session, but it also incentivizes them to promote your business to people they know. Consistently holding well-organized and engaging live selling sessions can help you develop a positive reputation in your local online shopping circles, which will, in turn, attract more potential customers.
Live Selling Tips and Tricks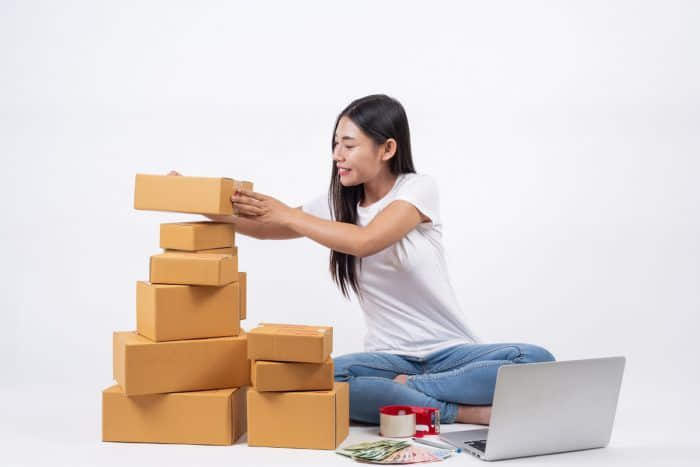 Many online business owners in the Philippines are curious about live selling but may feel nervous, unsure, or shy about holding their own live selling sessions. If you think live selling can provide a welcome boost to your business, then there's no reason to hold back. The following tips can help you overcome those initial nerves and get started:
Provide High-Quality Audiovisual Content
As mentioned earlier, producing quality content doesn't mean breaking the bank for high-end equipment or software. All the technology you need is a recording device and a fast, reliable internet connection. If you're working with a smartphone or a tablet, prop it up on a tripod to keep the video feed steady. Be sure to use the rear camera rather than the front camera for best possible picture quality.
Your customers should be able to see you and your product clearly. This means you'll want to record your livestreams in a clean, well-lit, clutter-free area. If possible, designate a dedicated recording area in your house or workspace so that family members, colleagues, and other uninvolved people know not to pass through. To reduce unpleasant distractions and allow your viewers to focus, you'll also want to choose a space that lets in only minimal noise, if any, from the surrounding environment.
Establish a Personal Connection
Most small business owners in the Philippines choose to host their own live selling sessions rather than spending additional resources to hire an external host. If this is also what you'd like to do, it's important to make yourself presentable before you go on camera. A fresh and put-together appearance sends the message that you respect your customers' time and take their business seriously. It can also encourage your viewers to form a positive first impression of your store and its products.
During your streams, strive to interact with your viewers in a warm and friendly way. For instance, looking directly at the camera rather than at your products or other parts of your set will give your audience the impression that you're speaking to them personally. Telling stories about your products, making small talk, and acknowledging and responding to questions and comments as they come in will also make your stream more interactive and engaging to participate in.
Online entrepreneurs seeking to improve their hosting skills are sure to have an easier time if they have a community to fall back on. Madiskarteng Boss Club members, for example, have access to exclusive mixers, learning events, and monthly newsletters that can help them develop their business practices. Through MBC, members can connect with and learn from more experienced hosts and influencers.
Incentivize Viewers with Unique Offers
Perks like free shipping, discounts, and freebies attached to particular purchases make happy customers even happier, so it's always a good idea to extend these deals when it's within your budget to do so. Grab's MBC offers its members exclusive financial perks that make this easy, such as cashbacks on Grab deliveries, discounts, and other money-saving promos. Since you're able to make significant savings on deliveries for your store, why not pay it forward and offer your customers opportunities to save as well?
Raffles, games, and giveaways can also be fun ways to encourage people to attend and share your streams. Viewers who may not initially be interested in buying from your store, for example, might be lured in by the possibility of scoring a free item. You can also motivate people to share the link to your livestream by offering rewards to those who do so, which will boost your viewership and expand your stream's reach.
Deliver on What You Promise
As with any business venture, it's in your best interest to provide the best-quality customer service possible during and after a live selling session. Essential customer service tasks include sending thank you messages for completed purchases, providing shipping updates, processing any product returns or exchanges, and informing your clients of your next live session. If you're dealing with a high volume of orders, consider recruiting a team to help you handle all customer service concerns.
After a successful live selling event, it's best to use reliable smart delivery solutions to ensure that the items reach their buyers as quickly and efficiently as possible, especially if you're dealing with a flurry of delivery commitments in the aftermath of a megasale event. The GrabExpress MultiStop Delivery service, for example, allows sellers to send out multiple packages to multiple customers with just one booking. If you have customers who desire to save on shipping costs, on the other hand, you might want to explore the GrabExpress 4H Delivery service, which consolidates your packages with those from other sellers before they are delivered to customers within 4 hours. It's a more affordable option if your customers don't exactly need their orders within 1 hour. Finally, Grab grants MBC members access to exclusive features such as customer-filled delivery forms and dedicated location pins for their stores, both of which contribute toward making your deliveries more efficient while reducing the chances of issues caused by human error.
Let MBC Help You Elevate Your Live Selling Game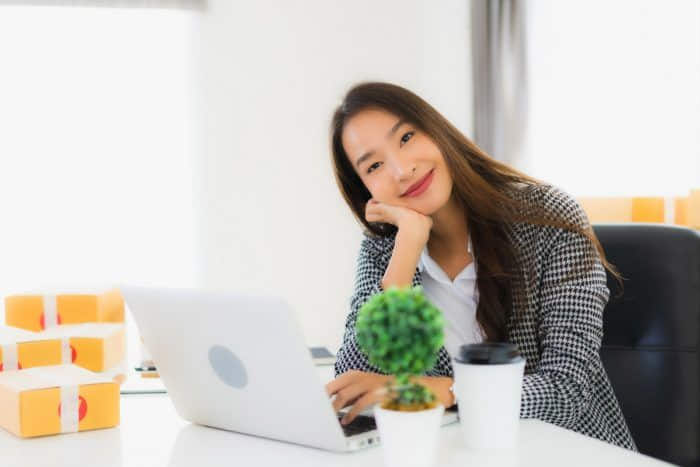 Join Grab's Madiskarteng Boss Club and you'll instantly gain access to all the tools and learning opportunities that will make your live selling experience better. The many exclusive rewards, promos, and perks the program offers will surely be useful to any online business owner, regardless of what they sell or the size of their enterprise.
Curious about the Madiskarteng Boss Club and the many benefits it offers entrepreneurs? Visit the MBC page today to learn more!