The holidays are coming up, which means that it'll be a particularly busy time if you're the owner of a small online business in the Philippines. More customers are on the lookout for affordably priced gift options, and that puts you in a great spot to earn. But of course, the prosperity that comes with the holiday rush isn't without its challenges. Competition with other sellers can be extremely tight, and due to the sheer number of deliveries being fulfilled over the holidays, it's typically both more expensive to book shipments during this time and more difficult to secure the services of delivery companies that you can truly depend on. 
Luckily, there's a way to optimize your deliveries even in the midst of the holiday chaos. This is where Grab Madiskarteng Boss Club comes in. MBC is a rewards and loyalty program that aims to provide affordable and efficient delivery solutions to online sellers so that they can grow their businesses, especially during the holiday season. 
By joining the club and using its exclusive services, you can up your diskarte during the holidays, save your business a lot of money, and look forward to more financial gains in the coming year. 
Here's a briefer on why you'll want a dedicated delivery service like GrabExpress to handle your holiday deliveries, and which services you can benefit from upon joining Grab Madiskarteng Boss Club.
The Importance of a Dedicated Delivery Service for Your Business's Holiday Deliveries
One mistake that many rookie online entrepreneurs make is to postpone thinking about deliveries in favor of other tasks, like closing sales and marketing their business. However, it's important to understand that delivery is a crucial part of the customer exfperience, and it's often the case that it can make or break a business's reputation.
The stakes are particularly high over the holidays, when people are anxious to get their gifts to their loved ones on time and in good condition. Delayed or inconvenient deliveries can permanently turn off a customer. Conversely, timely and successful deliveries that are made over the holidays will leave strong impressions on customers—and these may motivate them to patronize the business further even after the holiday season is over.
The better you are at ironing out the details of your holiday deliveries, the more money your business could make during this lucrative season. Take our advice and plan how to do your deliveries with one of GrabExpress' solutions detailed below.
The Top 5 Delivery Services You Should Consider for Your Small Business This Holiday Season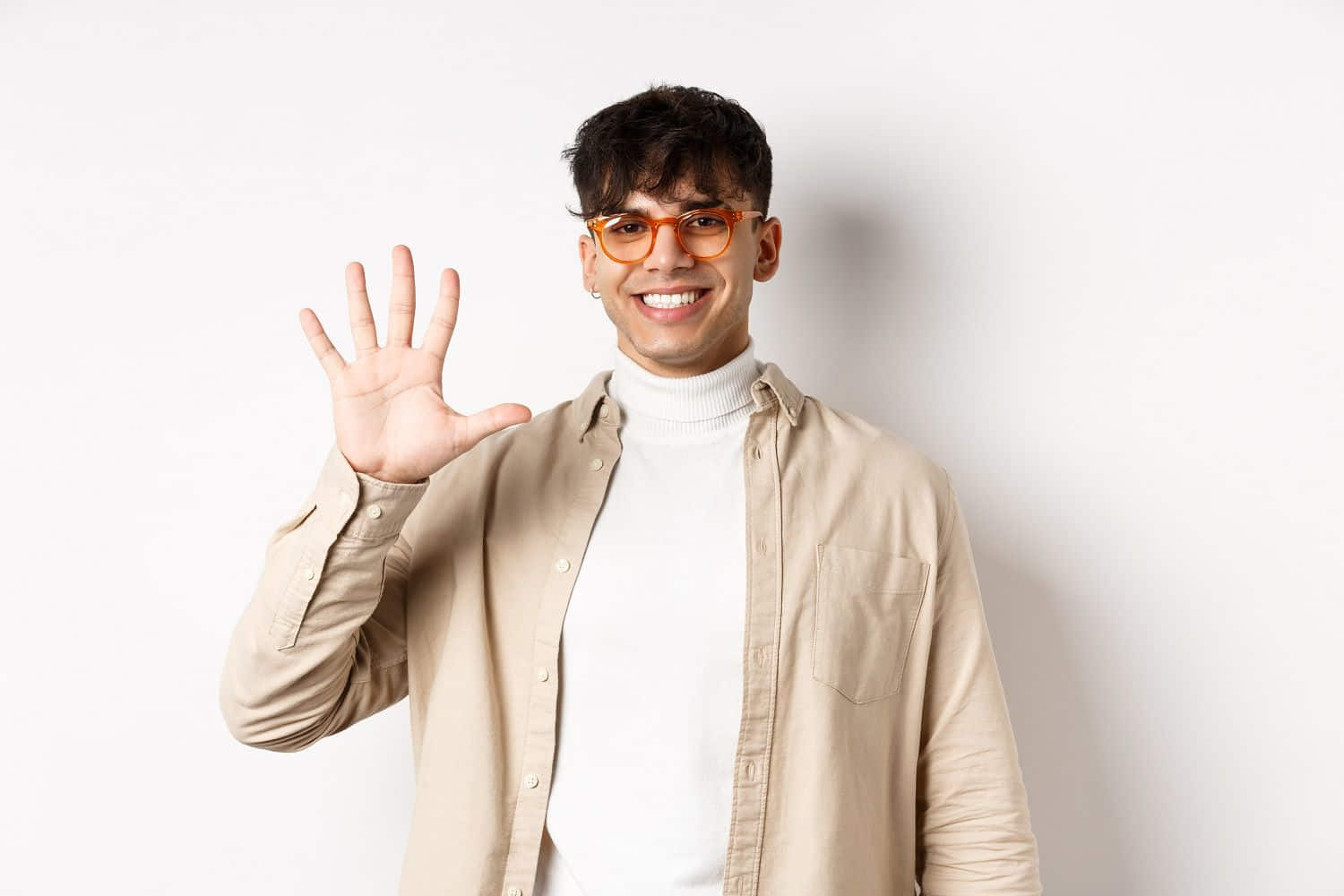 The following five services from GrabExpress are useful alternatives to instant delivery. You can choose from among these services to settle multiple deliveries at a time or schedule your deliveries in a more organized manner. When the holiday crush gets very difficult for you to handle as a small business owner, you can rely on these GrabExpress solutions to get the job done!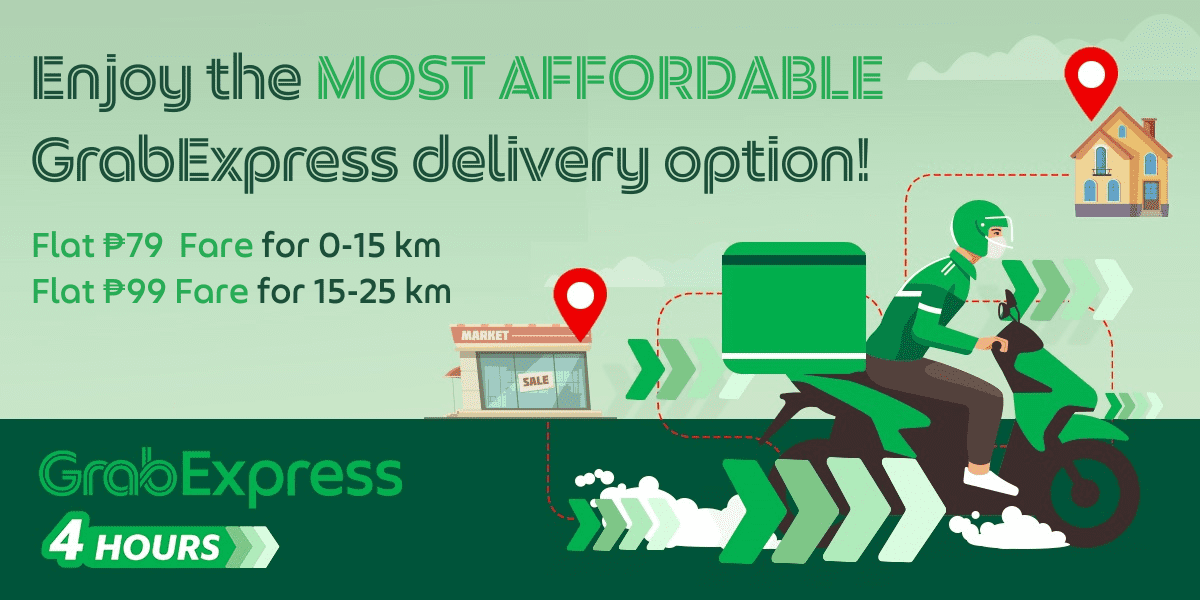 GrabExpress 4H Delivery is a same-day delivery service that can be completed within four hours of pick-up. The way it works is quite simple: if you choose the 4H option, GrabExpress will consolidate orders from you and other sellers, and these will be grouped according to where they are supposed to go. This batching system not only enhances the efficiency of the delivery, but it also brings down the overall cost of delivering the items since multiple people will be paying for the batched order.
This option is perfect for non-perishable or non-consumable products that aren't as time-sensitive or prone to spoilage as fresh food, freshly cooked dishes, freshly made beverages, or flowers. If you're delivering gift items like books, clothing, electronics, or packaged snacks, you may want to consider 4H Delivery for your customers.
There are five simple steps to booking GrabExpress 4H Delivery:
First, open the Grab app and go to GrabExpress. 
Input your pick-up and drop-off details. 
Under "Delivery Type," choose 4 Hours. 
Key in other relevant details about the product to be delivered, like the product type and weight. 
Double-check your details and confirm the delivery ride.
GrabExpress Multi-Stop Delivery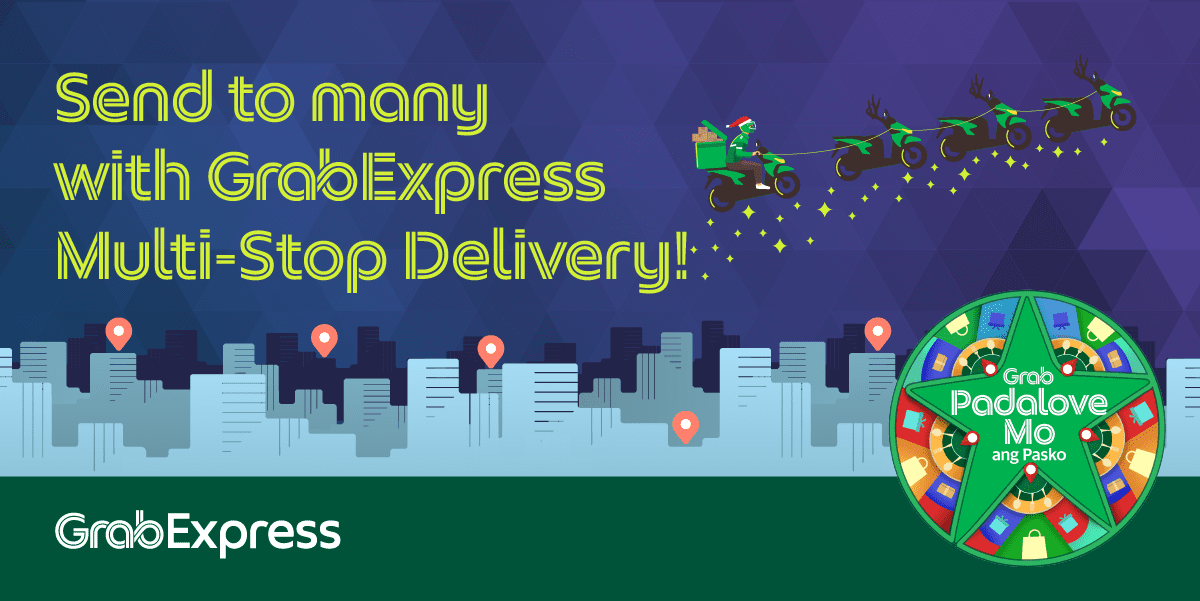 Another same-day delivery option that you can consider is GrabExpress Multi-Stop Delivery. With this service, you will be able to book one rider to hand off multiple items to different customers at multiple addresses. This is the ideal delivery solution if you want to settle more than one order over the course of the day, and if your customers' addresses are close to one another (for example, within the same barangay, subdivision, or apartment complex). It will definitely be both cheaper and faster than booking multiple single deliveries one at a time. 
Here are the steps to booking GrabExpress Multi-Stop Delivery:
Open the Grab app and tap on GrabExpress. 
Input your booking details.
When you're done inputting the details for the first stop, add more stops by tapping "Add Recipient." 
Double-check all the details you keyed in and confirm your multi-stop booking.
GrabExpress Scheduled Delivery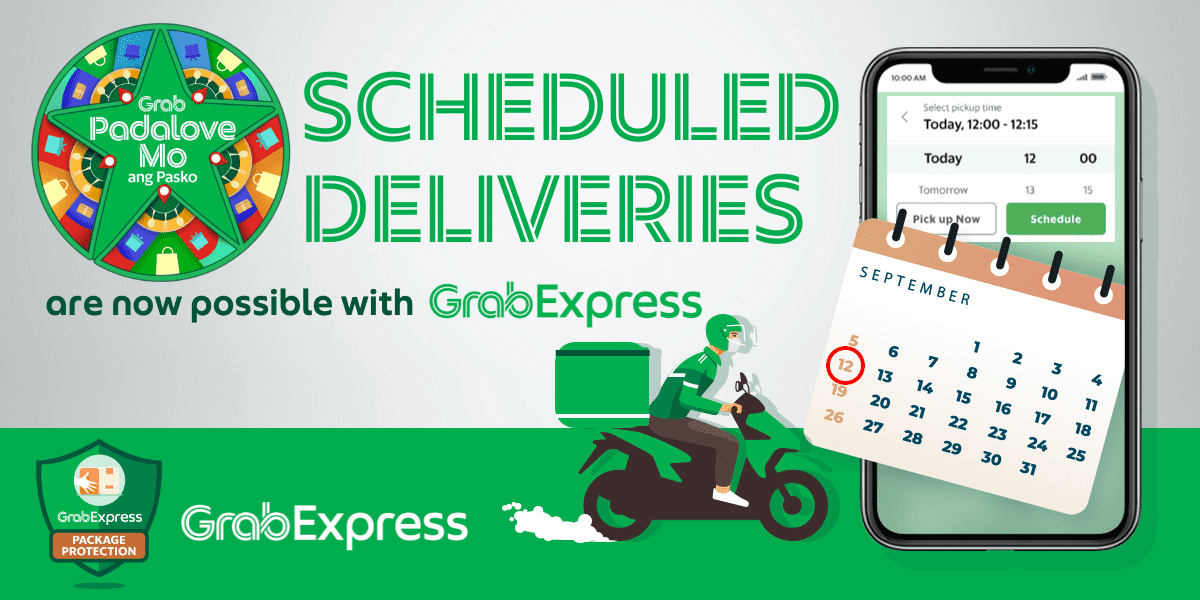 There's also the option of using GrabExpress's Scheduled Delivery, which will allow you to schedule deliveries as early as three days in advance. This option is great for non-perishable, non-fragile gift items of low to modest monetary value.
This option means less stress for you, and also less expenses for deliveries. If you use GrabExpress Scheduled Delivery to book your delivery three days in advance, it will also come out much cheaper than if you rush a delivery on the same day. You'll be able to avoid additional costs from delivery price surges during rush hour, and best of all, you can guarantee yourself peace of mind that your delivery will be fulfilled on time. 
The process is just as straightforward as booking any other GrabExpress delivery:
Choose the pick-up location and delivery location. 
Then, select the GrabExpress service that you need (whether Bicycle, Motorbike, Sedan, or Multi-Purpose Vehicle [MPV]). 
Once you've chosen your preferred vehicle, input your preferred pick-up date and time.
Add your delivery details, give your booking details one last check, and then press "Confirm." 
GrabExpress Cash on Delivery (COD)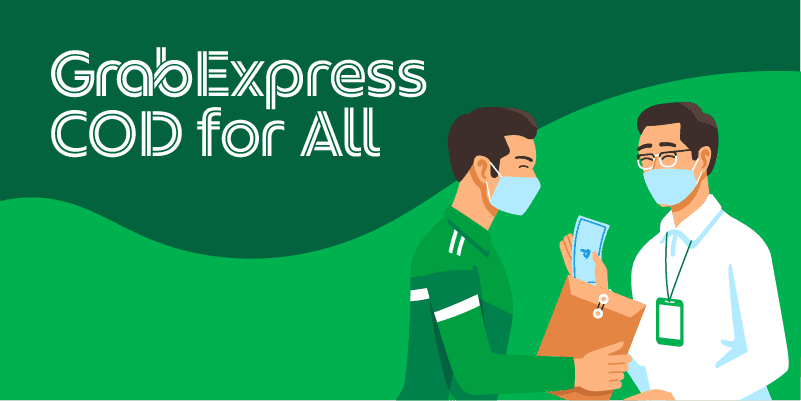 One service that is now ubiquitously available to Grab Madiskarteng Boss Club members, with no additional eligibility requirements, is Cash on Delivery or COD. If you want to activate COD for your customers, Grab will only require you to undergo a quick consent process. This is so that you can receive your remittances smoothly and without trouble. It will take no longer than five minutes to fill up the form for COD. Once you're done, you'll be ready to accept cash on delivery payments from your customers and have them remitted to your GrabPay Wallet within 2 business days. 
Customers may prefer to pay cash for their holiday deliveries simply because it's more convenient for them, or because cash remains more accessible to them than an e-wallet. It may also be an issue of a customer wanting to postpone payment until delivery is actually done. In that respect, the COD option can cultivate trust between the buyer and the seller because it offers assurance that the seller won't run off with the buyer's money until the product is received in one piece. 
Here's how you can activate GrabExpress COD for your business customers if you're part of Grab Madiskarteng Boss Club:
When you book a GrabExpress delivery, choose "Cash on Delivery" as an add-on in the app menu. 
Key in the amount that your GrabExpress driver should expect from your customer. 
Tap "Add Delivery Details" and fill in your customer's delivery details. 
Indicate the Delivery Guarantee option for your item (Basic, Standard, or Premium) and the item weight. 
Double-check the details for your delivery and tap "Book a Delivery" when you're ready.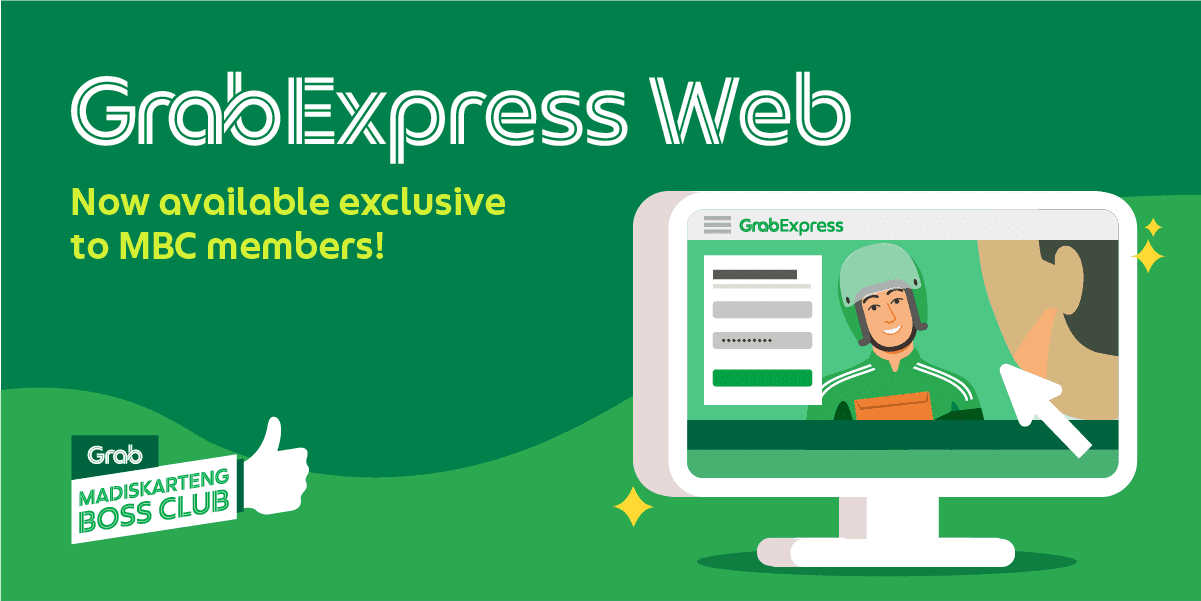 The newest feature that GrabExpress now offers to its madiskarteng bosses is GrabExpress Web. GrabExpress Web is a web portal that will allow you to plan multiple concurrent deliveries, bulk uploads, and multi-stop deliveries online from your desktop or laptop computer. In some cases, like when you need to settle bulk deliveries, using GrabExpress Web may be both simpler and faster than settling multiple deliveries one by one through the app. 
You can book as many simultaneous GrabExpress deliveries as you need, schedule a delivery that will cover multiple stops, or input as many as 150 deliveries through the GrabExpress Web's Bulk Upload function. The services that are compatible with GrabExpress Web are GrabExpress Instant – Motorbike, GrabExpress Instant – Bicycle, GrabExpress 4H, and GrabExpress MPV.  
Below is a new user's guide to navigating the portal:
Visit the

GrabExpress Web

site.

Log in with your Grab-registered mobile number. 
Input the One-Time Pin (OTP) that you receive from GrabExpress Web. 
Input your registered email address. 
Tap "Continue" to allow sharing of your personal information to GrabExpress Web. 
When you're at the GrabExpress Web Homepage, choose between Single Booking, Multiple Bookings, and Bulk Upload. 
Input your delivery details, choose between the available GrabExpress services, and confirm your delivery details just like you would in the Grab app. 
You can monitor the status of your ongoing deliveries from your home page.

*Only your web activity on the GrabExpress Web will be visible on your home page. For deliveries that you made using the Grab mobile app, you will need to check the app itself.
Thanks to the delivery options made possible by Grab Madiskarteng Boss Club, you have a lot of choices for settling deliveries during the hectic but lucrative holiday season. The right choice of delivery solution will give you an edge when you're settling customer transactions, and it may very well lead to greater customer loyalty come next year. 
Read up on other perks that you'll have access to as an MBC member, and sign up to be a madiskarteng boss in time for this year's holiday rush!