Being an online seller is a rewarding but challenging endeavor. In order to succeed, you need to put in a lot of work—from conducting market research and finding the right products to sell to ensuring that your books are balanced and that your cash flow is healthy. Another one of the most important aspects of running a business that you have to get down pat is delivery. Unless you're offering services, such as consulting or web design, then you're going to need a reliable partner to bring your products to your customers. 
The good news is that, these days, you have access to modern, efficient, and cost-effective delivery solutions that you can use as diskarte for your business. Not only can these help you save time and money, but they can also help you provide the kind of service and experience that your customers desire and deserve. This is where Grab Madiskarteng Boss Club comes in.
What Is Grab Madiskarteng Boss Club?
Grab Madiskarteng Boss Club or MBC is GrabExpress' exclusive rewards and loyalty program for go-getting, diskarte-hunting, and customer-focused online entrepreneurs. Grab's ultimate goal with MBC is to help online sellers grow their business through exclusive cashbacks and promos, smart delivery solutions, and membership to an exclusive community of entrepreneurs with a passion for learning and success.
Being a "super app," Grab offers a suite of services that Filipino business owners can use. For online sellers who are members of Grab Madiskarteng Boss Club, the anchor service they'll rely on is GrabExpress. With its network of highly trained driver-partners and reliable enterprise-class technological solutions, GrabExpress, through MBC, can indeed be your most important partner in growing your business.
Grab Madiskarteng Boss Club was officially launched in June 2020. Since then, thousands of members have signed up to the program and are currently enjoying the benefits of being part of the MBC. You, too, can be part of this growing, thriving community! That being said, here's a list of everything you need to know to make the most of your MBC membership.
With MBC, You Can Access a Variety of Smart Delivery Solutions from GrabExpress
Different online sellers  have different delivery requirements. Thankfully, we at GrabExpress have come up with a range of solutions that can meet both your needs and those of your customers. These solutions include: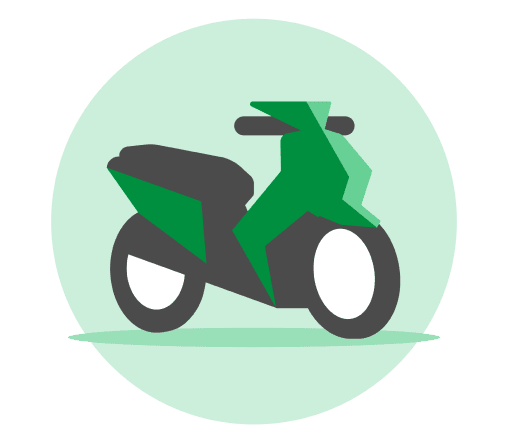 GrabExpress Instant – Motorbike
This is a premium instant delivery service that offers on-demand door-to-door deliveries within 1 hour. If you've always been the type who worries about where your package is currently at while it's being delivered, you'll love this service's real-time tracking and notification features. These are also standard in all other GrabExpress services.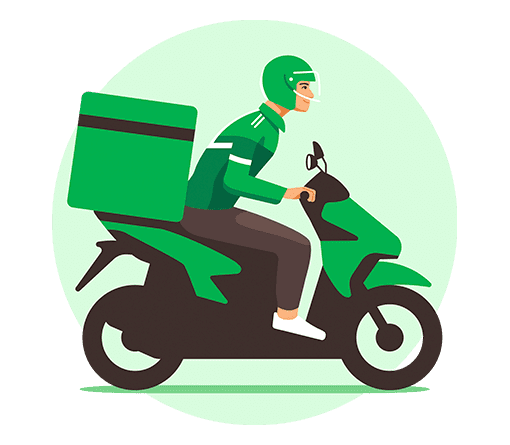 GrabExpress Instant – Motorbike (Bagged)
A Madiskarteng Boss Club exclusive feature, this premium on-demand door-to-door delivery service uses motorbikes and delivers orders within 1 hour. It's the ideal choice for when you want to deliver items that require an insulated bag, be it perishable food items, fragile goods, or just something you'd like to protect from rain. It's a clear level up from the standard motorbike service.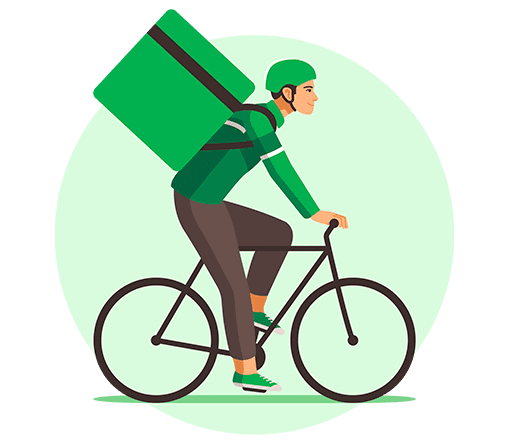 GrabExpress Instant – Bike
This service is the perfect option for when you'll only be shipping small items and you want them to be delivered quickly and over short distances. It's a win-win for everyone—you get to ship orders within 1 hour, our driver-partners don't have to pay for fuel because they use bicycles, and the environment will thank you for choosing an option that is likewise environment-friendly.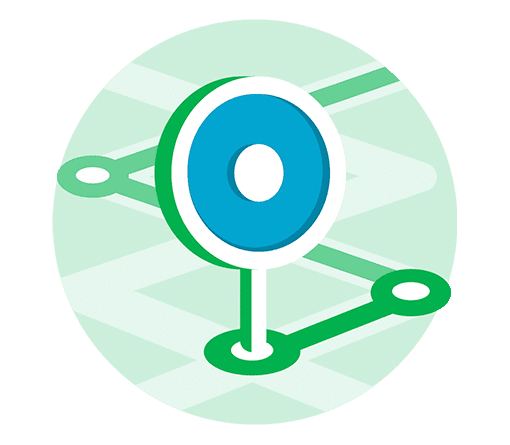 GrabExpress Instant – Multi-Stop Delivery
Does your business receive multiple orders daily? It can be a hassle, not to mention expensive, to book separate delivery vehicles for all of these. This is why we launched GrabExpress Instant – Multi-Stop Delivery. With this service, an MBC member needs to make just one booking to send out multiple parcels. Even better, MBC sellers have the option to arrange the delivery sequence to ensure that each customer receives their order on time.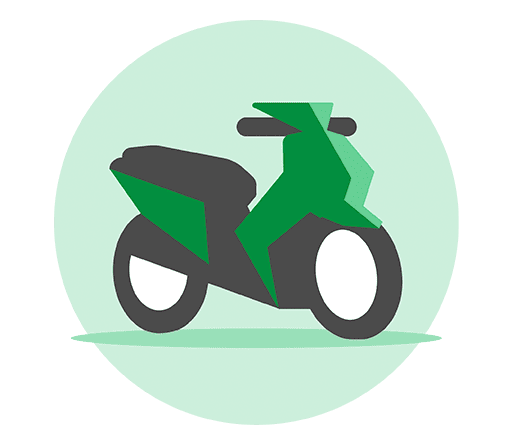 GrabExpress 4H
The rise of e-commerce has also given rise to instant gratification. As such, businesses that offer same-day delivery have the potential to attract more customers. It's a good thing, therefore, that we have an affordable shipping option in the form of GrabExpress 4H. This service consolidates orders that will be delivered to addresses that are located near one another or those that will traverse the same routes, resulting in efficiency and lower costs for your online selling business. It's also a cheaper delivery option that you can offer to customers who desire a more affordable alternative and can wait within the 4-hour delivery window.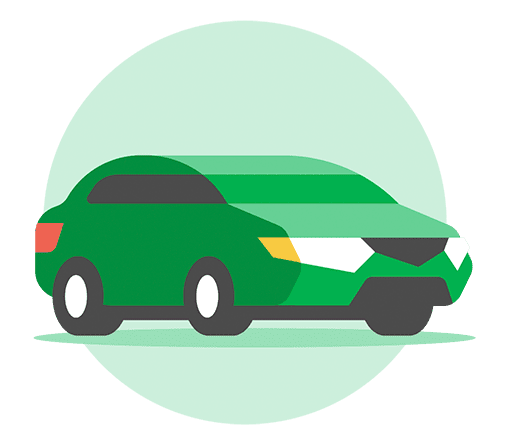 GrabExpress Sedan
If your online business sells products that can't be delivered via bicycle or motorcycle due to size and weight restrictions, one of your options is to book a GrabExpress Sedan delivery. This door-to-door delivery service uses sedans and delivers within 1 hour as well.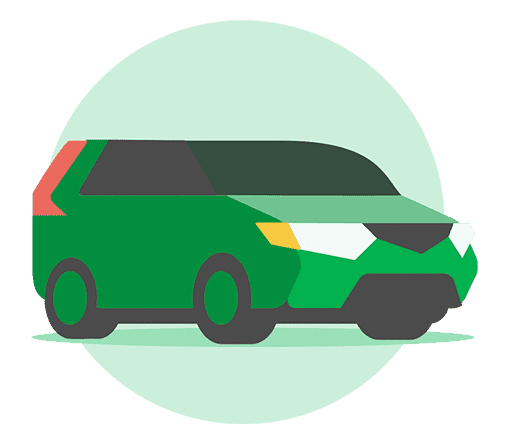 GrabExpress MPV
For even bigger items or larger bulk orders, you can level up to GrabExpress MPV, which uses multi-purpose vehicles. With this option, you'll be able to deliver bigger items, like furniture and home appliances, in just 1 hour—not days, like when you choose an ordinary courier service. It's the kind of fast shipping that every customer dreams about.
With MBC, You Can Earn Cashbacks and Take Advantage of Rewards and Promos
We at GrabExpress know that it can be a struggle to run an online business, which is why we developed a variety of sulit deals and promos that you can use as diskarte for your enterprise. First off, there's the registration bonus of PHP 15 cashback for every delivery you book on your first month as an MBC member (sign up here for free!). You can further earn up to four PHP 50 off vouchers when you refer fellow madiskarteng bosses and they use your referral code to sign up.
Then, there's the PHP 500 rebates you can get every week through MBC Challenges. There's no limit to how many times you can earn the rebates, either. As long as you can complete the Challenges, you're entitled to receive the rewards weekly.
As an MBC member, you can also earn cashback rewards per booking. Depending on the type of service you are using and the value of the product you're shipping, you can receive up to PHP 700 worth of weekly cashback or more via GrabRewards.
When You're an MBC Member, the Requirements to Qualify for COD Are VERY Simple
Despite the growing popularity of cashless payments in the country, there's still a huge chunk of Filipino consumers who prefer to pay via cash on delivery or COD. The problem is that not all couriers provide this service to small business owners. For those that do, the requirements might be a little prohibitive, especially for entrepreneurs who are just starting out.
With GrabExpress and as a member of Grab Madiskarteng Boss Club, however, you don't have to go through a complicated process to be able to offer cash on delivery to your customers. All you have to do is book at least 10 GrabExpress bookings! Easy-peasy, right?
Once you've met this requirement, you can then sign up for COD via this link and wait for the approval of your application. As long as you provide the correct details, you'll be able to use the service in as early as 4 to 5 days. What's even better is that GrabExpress has a quick settlement period of just 48 hours or 2 working days after the COD booking, with a maximum amount of PHP 5,000 per delivery. That's the fastest remittance process from any delivery service provider in the Philippines today.  
Do note that every cash on delivery booking will have a fee of 1% of the COD value, which will be deducted from the remittance amount you'll receive. In addition, you can only choose one bank account to receive GrabExpress COD remittances.
With MBC, There's No Need to Download a New App
Unlike other business tools that you have to download and get used to for a few days, the Grab app you're going to use as a member of MBC is one and the same. You'll get a few extra features (e.g., the COD toggle button once you're qualified) but you'll still be using the same app that takes advantage of the features integrated into the Grab ecosystem.
This is definitely a huge plus, since there's no learning curve at all. If you know how to use GrabExpress as a consumer, then you'll know how to use GrabExpress as an online seller! This helps prevent errors, in addition to ensuring smoother transactions.
When you Join MBC, Grab Padala Protection Automatically Insures Your Parcels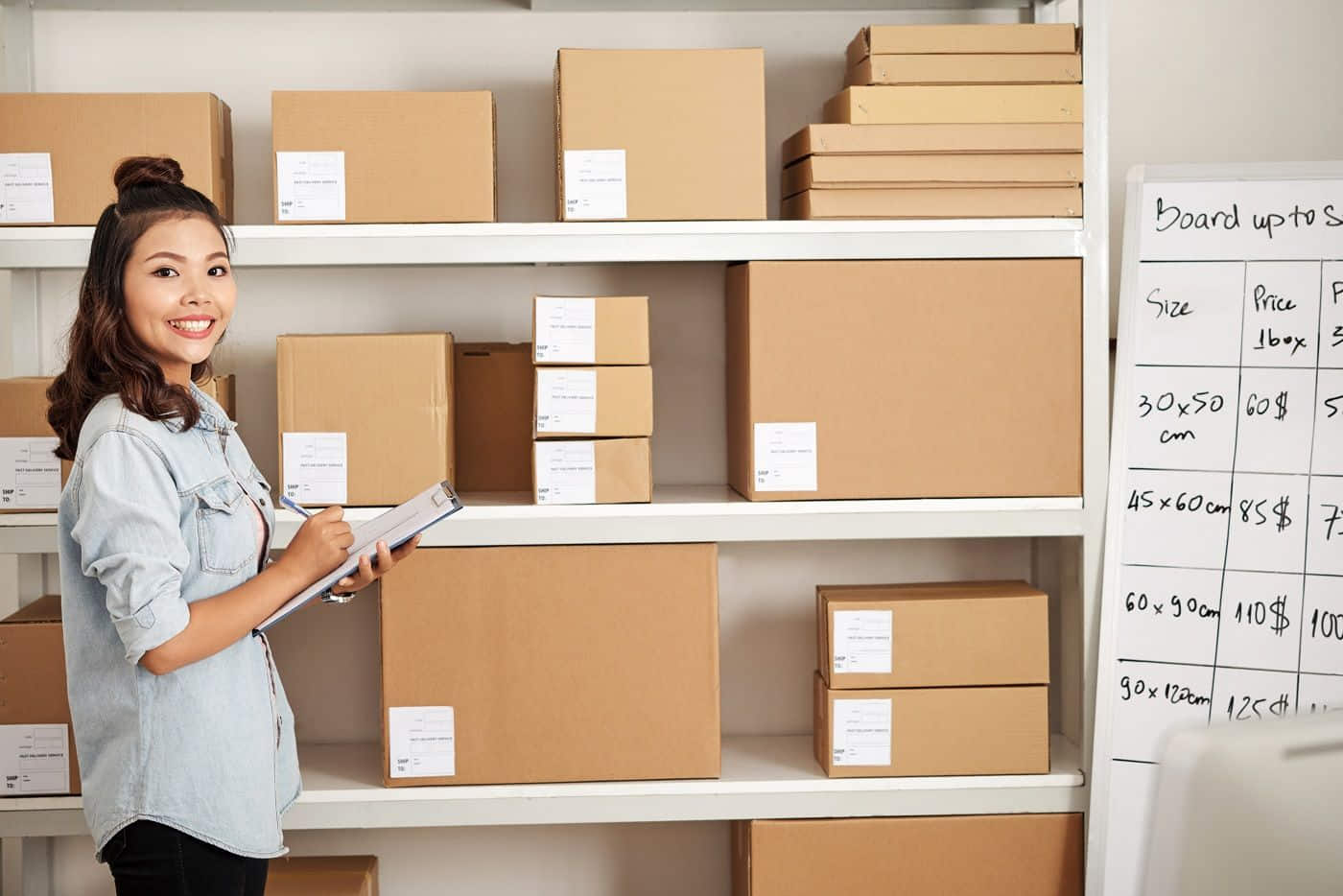 You've probably heard of or read about at least one story of a customer who has received a damaged product after ordering online. Other people would have accounts of how they instead received fake products or how their orders were replaced by items of lesser value—even of no value at all. Such experiences are definitely not something you'd like to happen to your own customers, especially because your credibility as a "legit" online seller will be on the line. It can also cost you a lot of money.
With GrabExpress, you don't have to worry about these issues because your parcels are automatically insured through Grab Padala Protection. This provides insurance of up to PHP 10,000 for all packages, for as low as PHP 59 delivery fee.  And with Grab's delivery partners who undergo strict and high-quality training, you can rest assured that your products are always in good hands.
There are also other protections in place, such as Grab's real-time tracking. Grab driver-partners are also required to document the pick-up and drop-off of all parcels. This will serve as further insurance for completing the job properly. If you happen to book NinjaOnGrab, your products will still be insured for up to PHP 2,000. Either way, you can rest easy knowing that your business is protected and your customers will receive quality service.
As an MBC Seller, You Can Advertise Your Business through the Grab Platform
Advertising and marketing are big contributors to improving your sales volume and making your business grow. The more people who know about your business, the higher the potential for consideration and conversion. There are plenty of ways you can advertise your online business on your own, including creating a blog or vlog, working with key opinion leaders, and launching social media ads.
To further expand your reach, MBC has made it possible for members to have ad space allocations on the Grab app. This puts you in front of your potential customers, right when they're making decisions on what to buy. It's a critical stage of the buying process, and an ad shown at the right time can help sway them into making a purchase from your business. 
Aside from in-app ads, MBC members are also featured regularly on Grab Philippines' social media assets. This gives you further exposure to millions of potential customers.
With MBC, You'll Be Part of an Exclusive Community of Entrepreneurs
Learning doesn't stop when you leave school, and especially not if you become a business owner. Keeping up with industry trends and equipping yourself with new skills are crucial to success.
In the same vein, networking is important for entrepreneurs. This helps you find inspiration in others and maintain your eagerness to learn more ways to improve. Being among fellow entrepreneurs can also help nurture professional relationships that are crucial for growth.
Grab Madiskarteng Boss Club has these parts of being a business owner covered for you. Not only are you going to be part of a community of awesome individuals, you'll also have access to exclusive events such as mixers and learning opportunities. Some of our gatherings include #MBCBossTalks, where you can learn from the experience of experts and fellow entrepreneurs. There are also plenty of pocket events planned every year, including monthly webinars, that are all geared toward helping you improve your business.
As an MBC member, GrabExpress Is Available to You on a Desktop Computer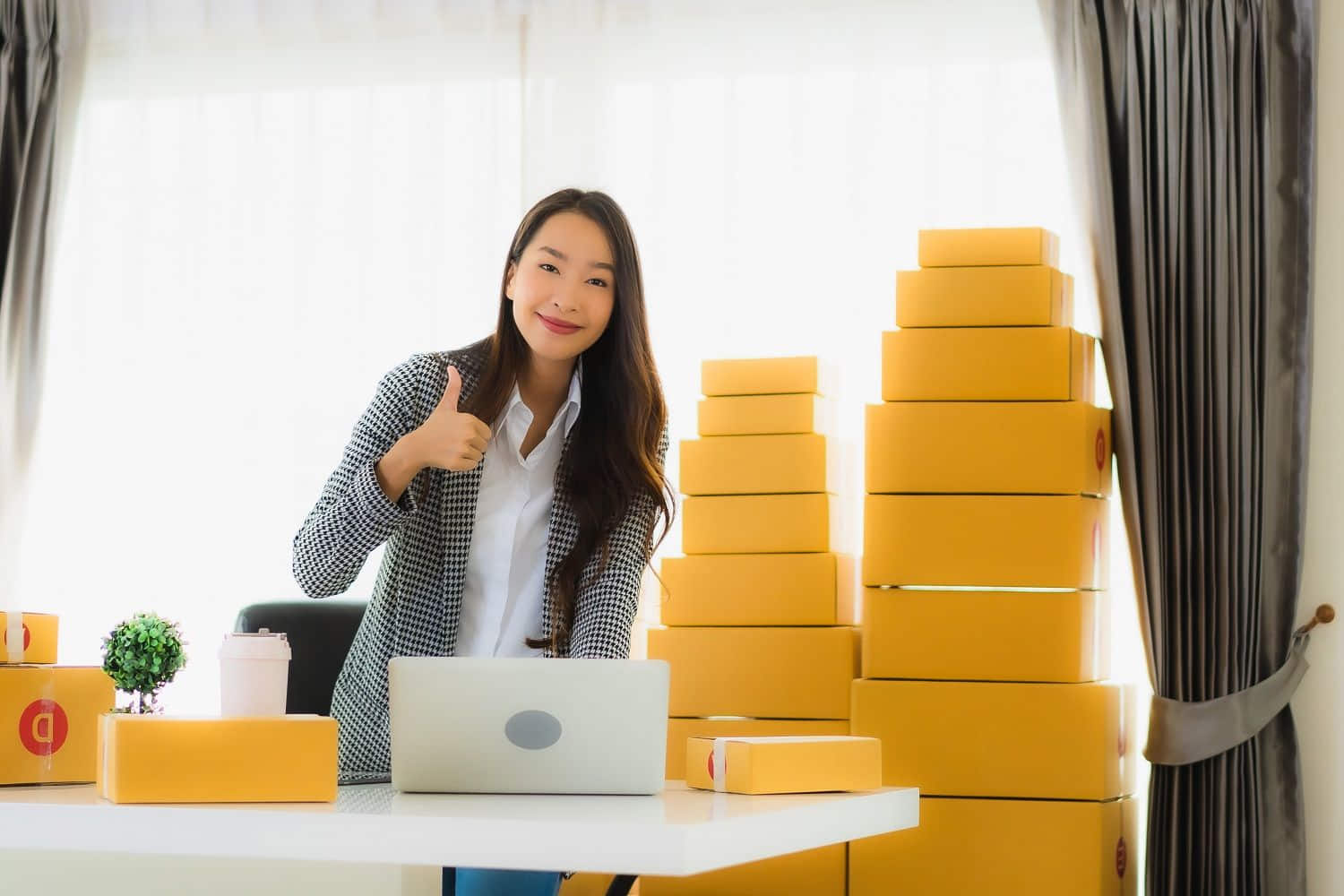 As an online seller, you're probably always on your laptop or desktop computer managing your email, keeping track of inquiries, recording inventory, and performing other day-to-day tasks. Keeping all your apps and tools is thus more convenient, allowing you to work without any interruptions.
This is just one of the reasons why Grab made an effort to port all the features of GrabExpress to a web booking portal for MBC members. With a larger screen and keyboard, as well as the capability to connect to the internet via LAN, you'll have an easier time booking GrabExpress rides for your deliveries.
With MBC, You'll Have a Wide Area of Coverage
GrabExpress is available in Metro Manila, as well as other areas in the Philippines with a high concentration of customers. It is accessible in the provinces of Rizal, Bulacan, Cavite, Laguna, Pampanga,  Tarlac, and Albay, as well as in the cities of Baguio, Olongapo, Lipa, Metro Cebu, Iloilo, Bacolod, Tacloban, Dumaguete, Davao, Cagayan de Oro, Metro Zamboanga, General Santos, and Butuan. Grab is working towards expansion, so MBC members can reach even more customers in the future.
For additional ease of navigation, GrabExpress also allows you to pin your business location on the Grab map. This way, Grab driver-partners can easily find your business to pick up your parcels or to complete Pabili transactions.

How Do I Apply to Become an MBC Member?
Now that you know what Grab Madiskarteng Boss Club is all about and how it can help you grow your business, all that's left for you to do is to sign up for free today! We look forward to welcoming you as part of our growing community.
SIGN UP NOW
and get P30 OFF on 30 deliveries.